Healthy Homemade Watermelon Lime Frozen Popsicles Recipe
This post may contain affiliate links (disclosure).
These refreshing watermelon popsicles are the best ever dessert for an outdoor summer meal! Once you try these homemade frozen ice pops made with fresh watermelon, lime and raspberries, you will never go back to the store-bought popsicles!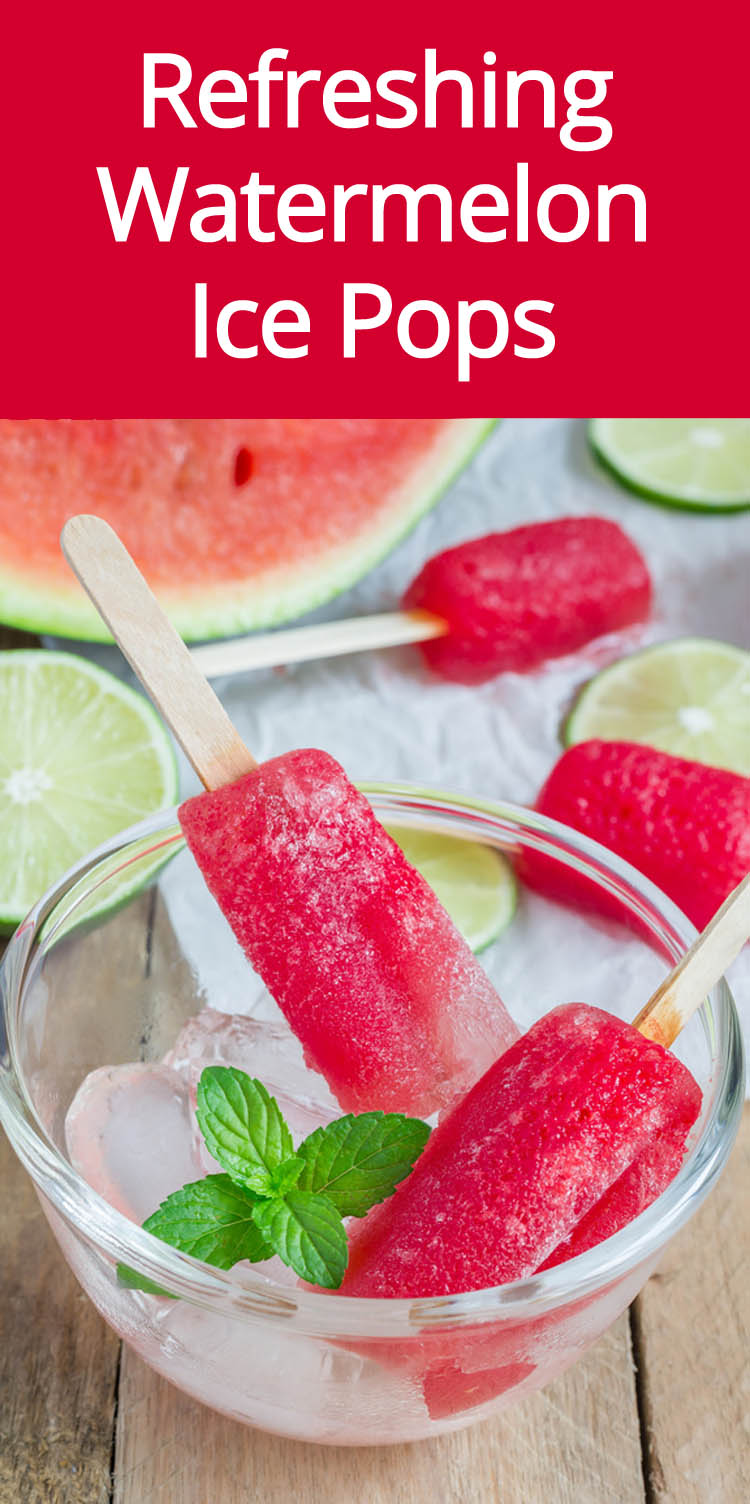 What could be more refreshing than a sweet & sour frozen popsicle that's made out of fresh watermelon, lime and raspberries? Both kids and adults are going to be so excited to eat these amazing homemade frozen ice pops! Juicy delicious sweetness melting in the heat, cooling fruity flavors melting in your mouth – this is so perfect, you'll just want these popsicles to last forever.
These watermelon popsicles are so healthy and full of fresh fruit! A dessert that's actually good for you – such rare find is always a keeper! This easy popsicle recipe is made with all natural ingredients, and is full of vitamins and antioxidants from healthy delicious fruits! To make these popsicles even healthier, feel free to omit the sugar!
If you never tried homemade popsicles, you are in for such a treat. After you try the homemade ice pops made with fresh watermelon, you will never go back to the store-bought popsicles! The store-bought popsicles taste so artificial – they can't even be compared to the fresh homemade frozen yummy treats!
These watermelon lime popsicles are very easy to made – all you need to do is to blend the watermelon, lime, raspberry and sugar in a blender, pour in a popsicle mold and freeze. Popsicle molds are sold in supermarkets like Walmart and Target, they are around $15 and they are a great thing to have in your kitchen so you can make popsicles the whole summer! If you don't own a popsicle mold, you can use paper cups instead – just pour the popsicle mixture into the cups, insert the popsicle sticks and freeze. When the popsicles are frozen, cut off and discard the cups.
For another fun twist on this watermelon popsicle flavor, try substituting the raspberries with strawberries – it will also taste amazing!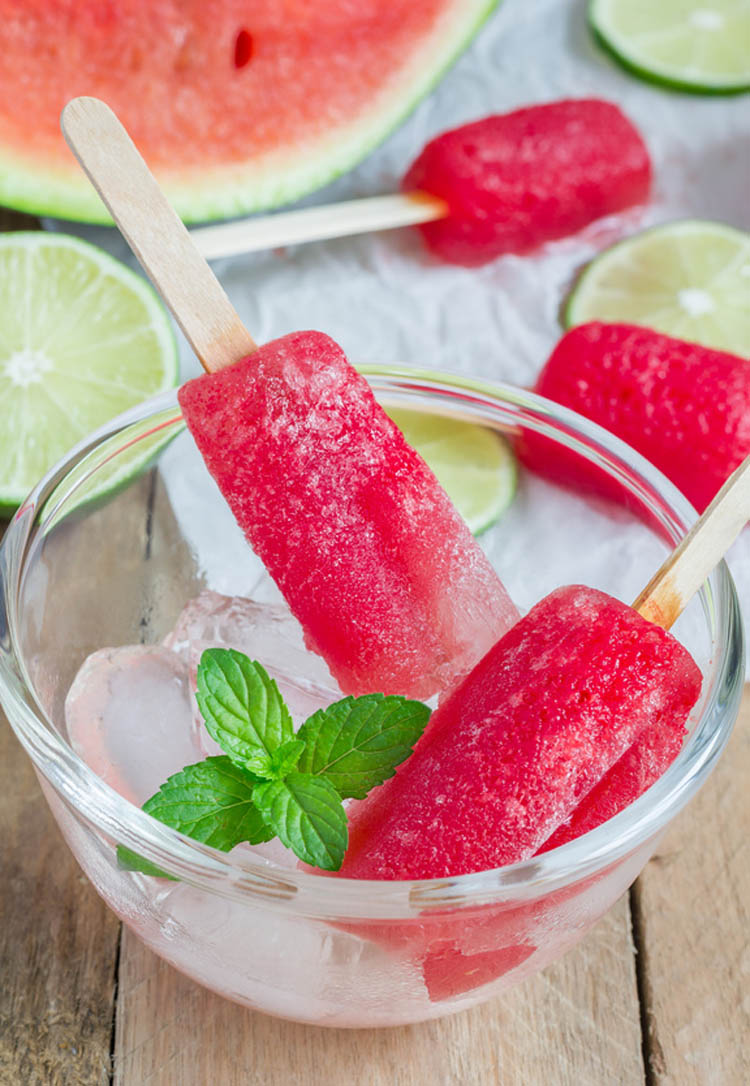 Click Here To Pin This Recipe
Watermelon Lime Popsicles Recipe
This watermelon lime popsicles are a perfect way to cool down on a hot summer day! What an amazing delicious sweet frozen treat that's healthy too! Great for kids and adults!
Ingredients
Instructions
Put the watermelon, lime juice, sugar and raspberries in a blender. Blend on High until the mixture is smooth.

Pour the watermelon mixture into popsicle molds and insert popsicle sticks.

Put the watermelon lime popsicles in the freezer and freeze until firm (at least 3 hours).
Save This Recipe
Save this for later on your social media:
Get Melanie's FREE Recipes In Your Inbox!
https://www.melaniecooks.com/wp-content/uploads/2016/05/watermelon_lime_popsicles_recipe.jpg
1086
750
Melanie Mendelson
https://www.melaniecooks.com/wp-content/uploads/2015/11/logo-new2.png
Melanie Mendelson
2016-05-27 15:23:56
2021-12-08 09:11:30
Healthy Homemade Watermelon Lime Frozen Popsicles Recipe