It's nice to meet you!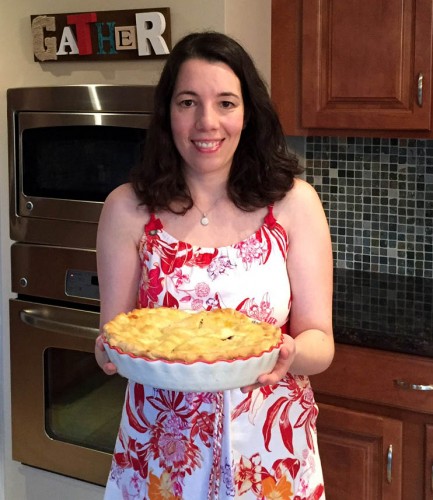 My name is Melanie Mendelson, and I live in a suburb of Chicago with my husband and 3 school-age children.
I've always loved to cook, and I certainly get to do a lot of cooking to feed our hungry household of five. In my free time, I also enjoy spending time in nature, traveling, reading, decorating, gardening and playing tennis.
No matter how busy life gets, I try not to compromise on the taste and quality of our meals. However, I also don't want to spend more time in the kitchen then necessary, so I always streamline and simplify each recipe until it can take no more. My motto is "simple recipes with maximum flavor" – I simplify my cooking until it hits that sweet spot of best taste with minimum possible effort.
I try to eat reasonably healthy without following any particular diet. More natural ingredients and less processed foods is always our goal, and sensible portion sizes are key. Food is one of the greatest pleasures in life, so go ahead, eat your slice of cake and live life to the fullest!
You will not find the "fancy chef" stuff here. What you will find is the recipes that you can actually make – real food for real people… and food is something that we all have in common :)
Like my stuff? Click here to follow by e-mail.