This post may contain affiliate links (disclosure).
Looking for a quick and easy dinner you can make in just under 15 minutes? Take a look at this recipe! By using your air fryer, you can make delicious dishes like this air fryer frozen calzone! You can cook up a frozen calzone in the air fryer in just a few short minutes for a crispy and delicious meal. No one will be able to believe that you didn't make the calzone from scratch!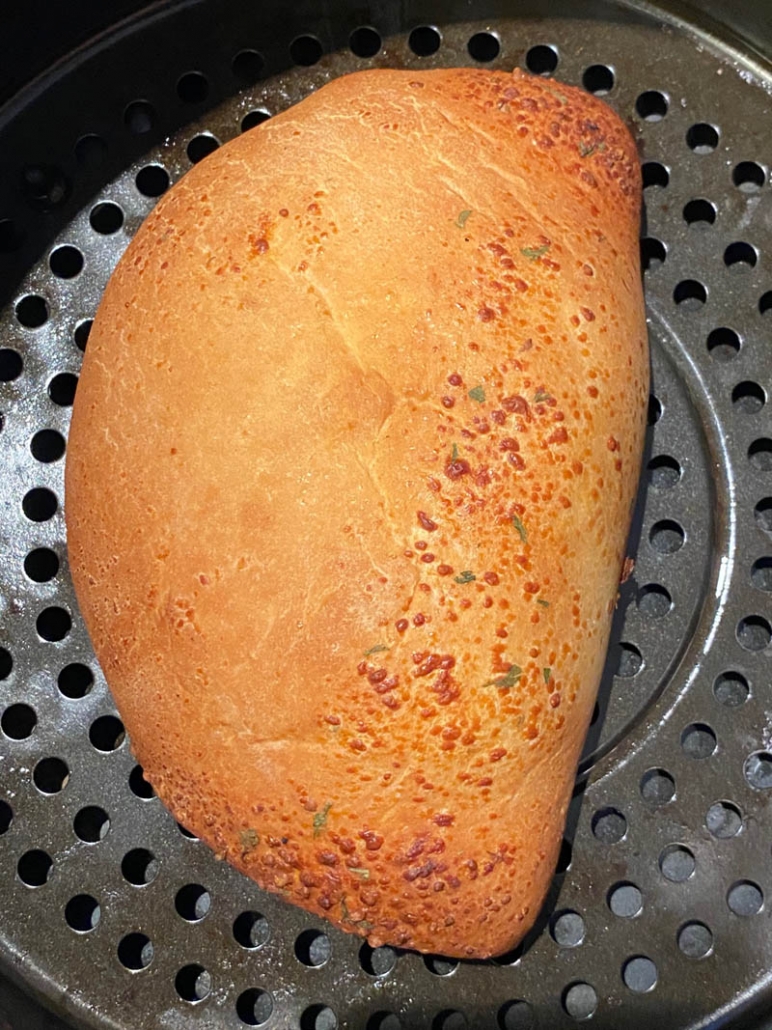 Air Fryer Frozen Calzone
Have you ever had a calzone? If you haven't, get ready to be blown away! Calzones are delicious pizza-like turnovers that are perfect if you are craving something similar to a pizza.
Whenever I am craving a calzone, all I have to do is pop a frozen one in my air fryer for a few minutes. It is fast and easy for those days when you just don't have any time to spare for cooking in the kitchen.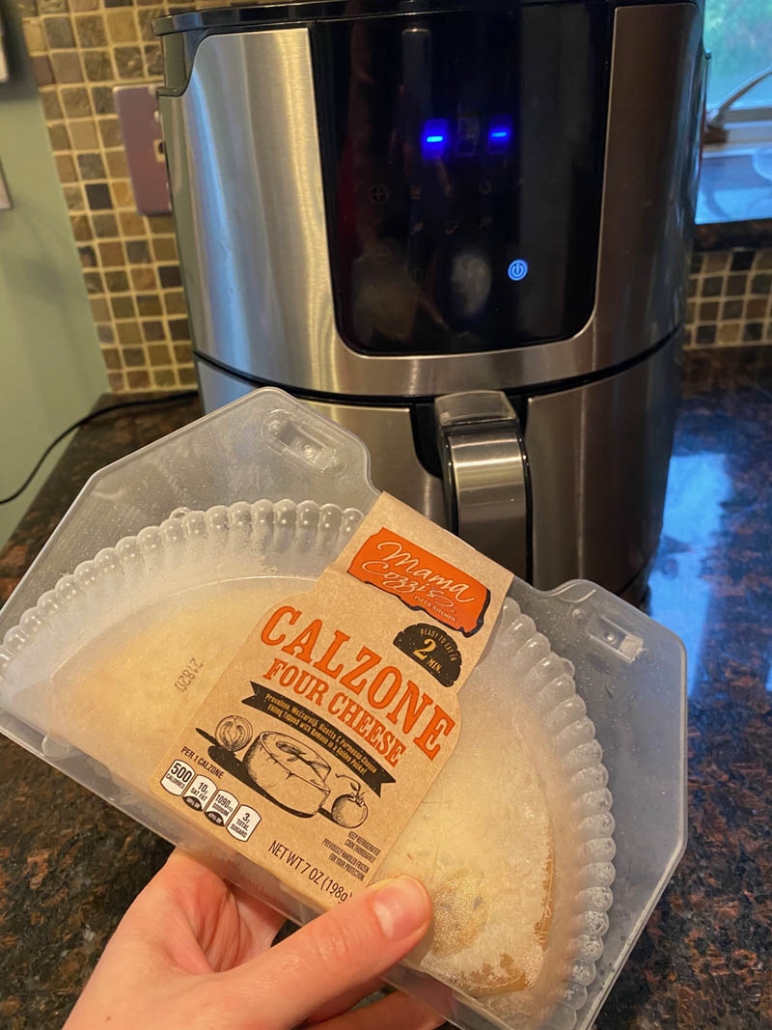 This is the perfect way to make a frozen calzone since the air fryer perfectly cooks it and gives it that nice crunch on the outside! I love a good crunch, and there is no way that I could ever enjoy a soggy calzone.
That's why I love my air fryer so much and always try to find new ways to use it!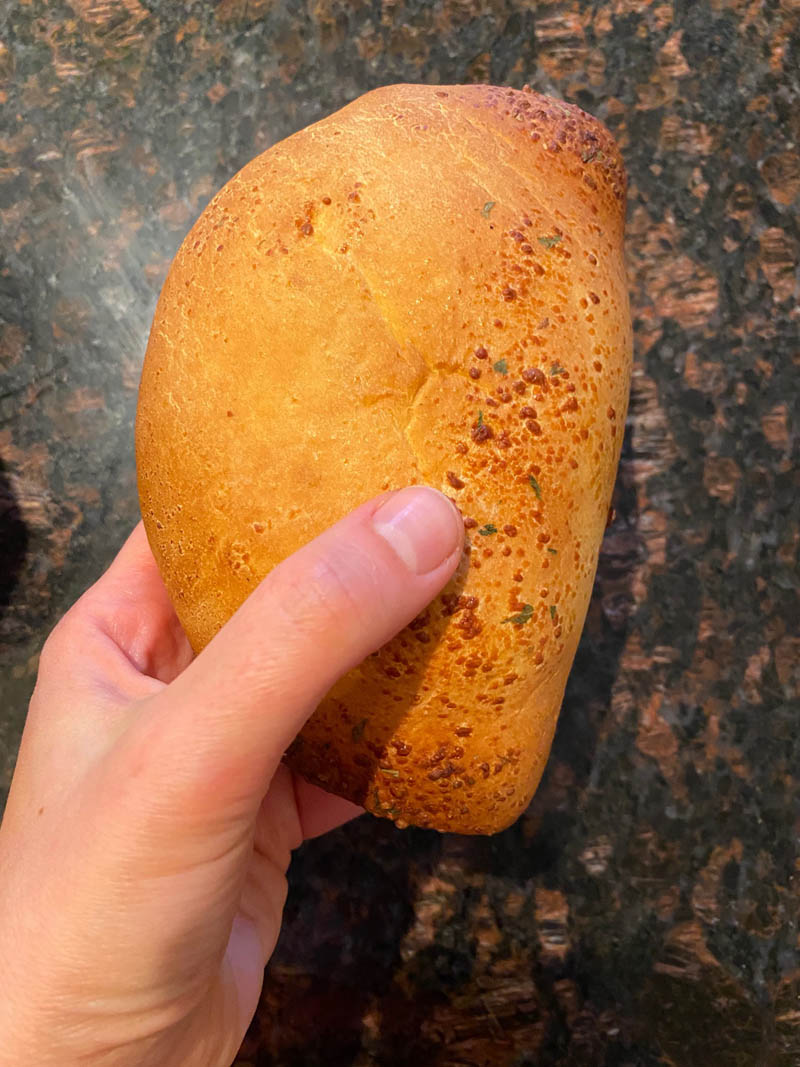 How To Cook Frozen Calzone in the Air Fryer
Here's how you can bake a perfect pizza calzone in your air fryer…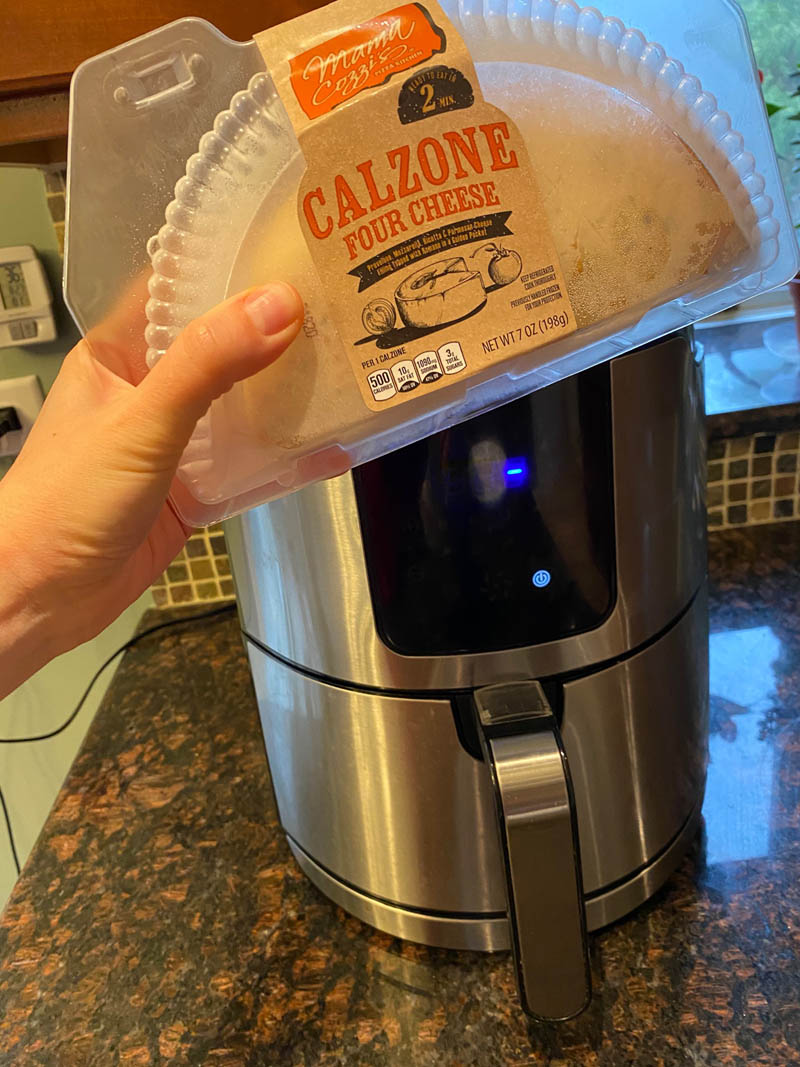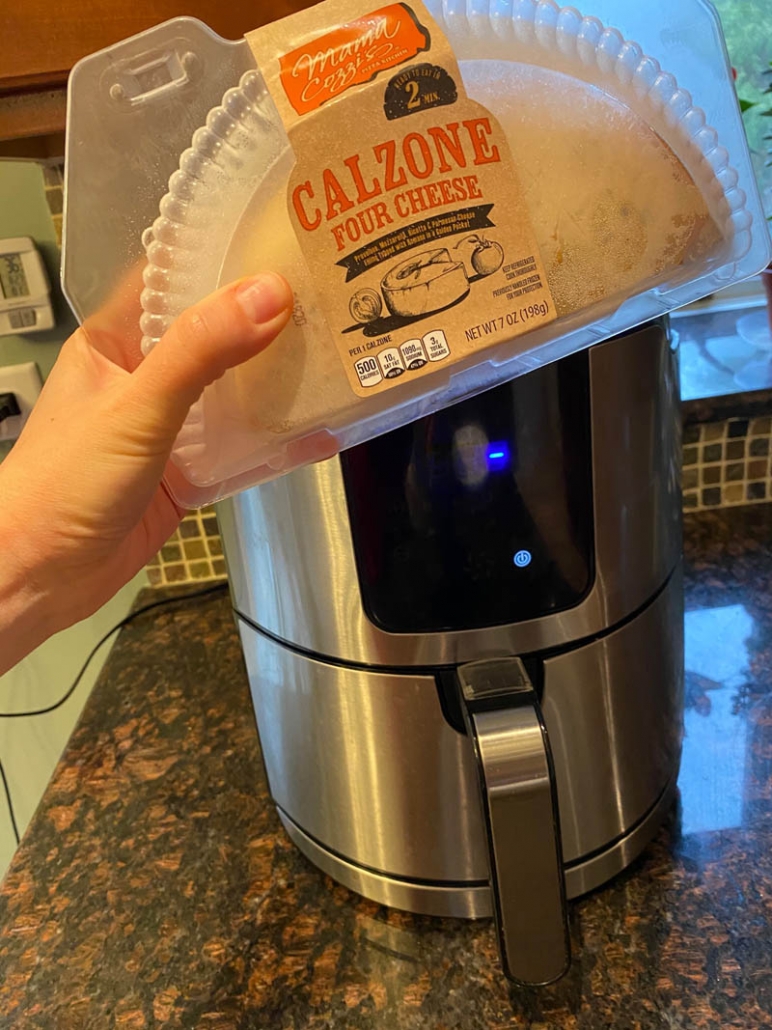 Spray the inside of the air fryer basket with a non-stick cooking spray.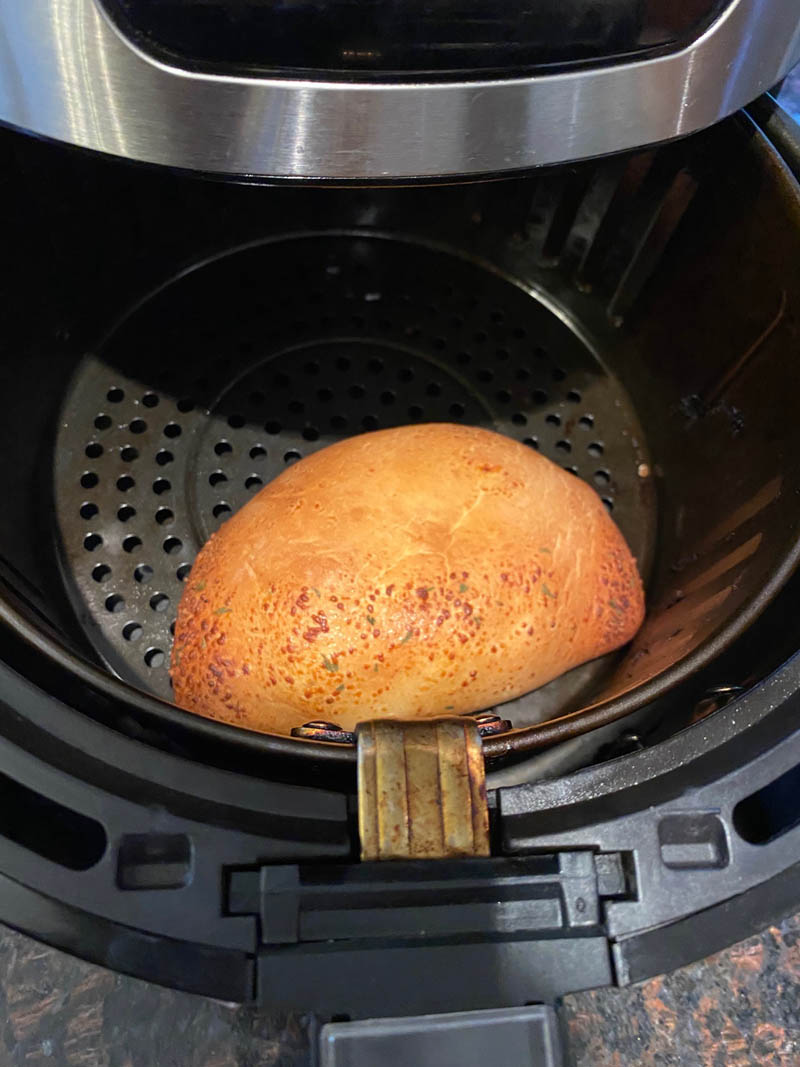 Place the frozen calzone in the air fryer basket and cook at 350F for 15 minutes.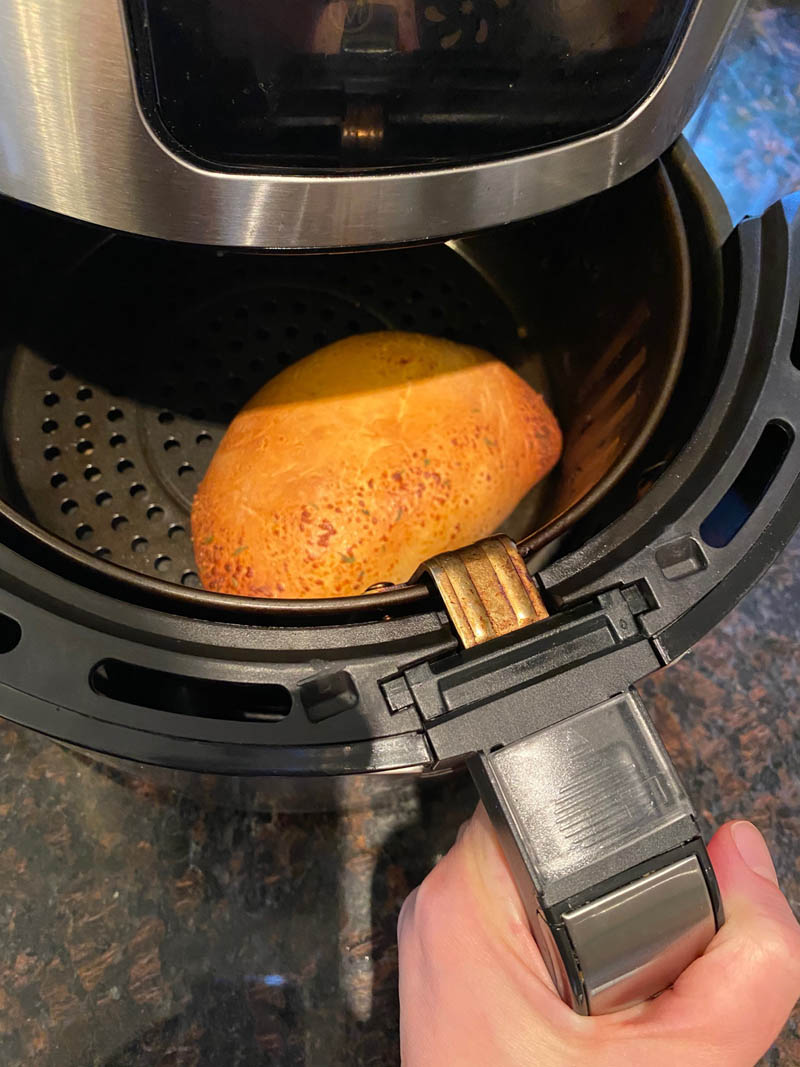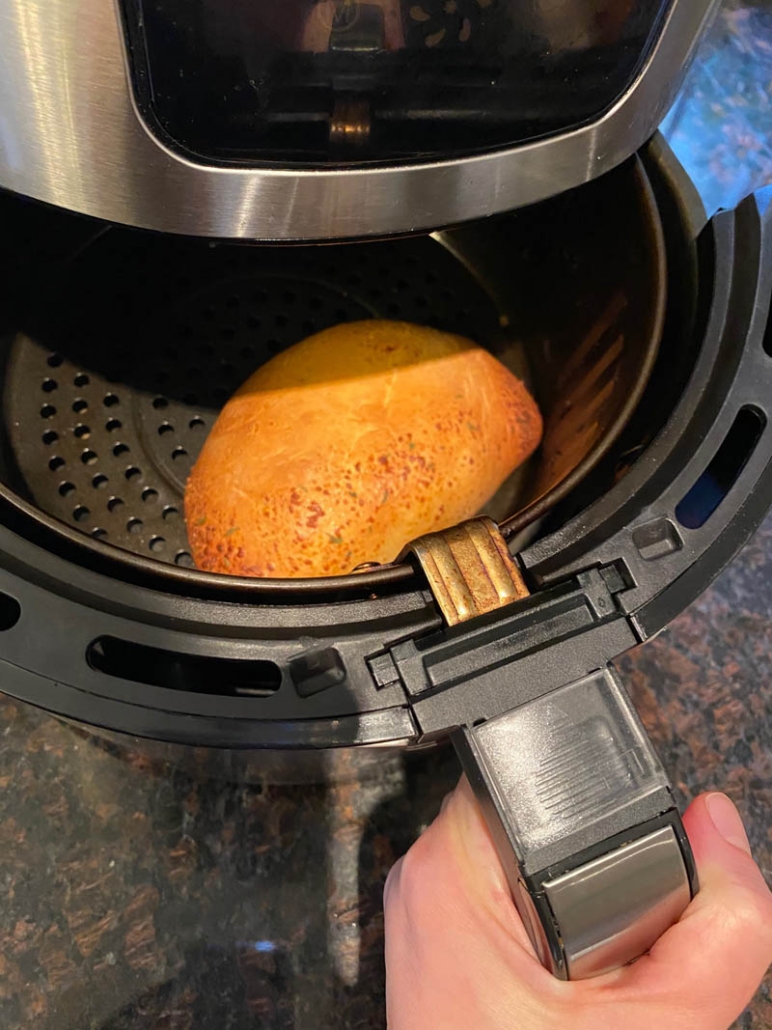 Serve hot and enjoy!
Cooking Tip:
If you want to make more than one, you can lay them in a line or cook several batches.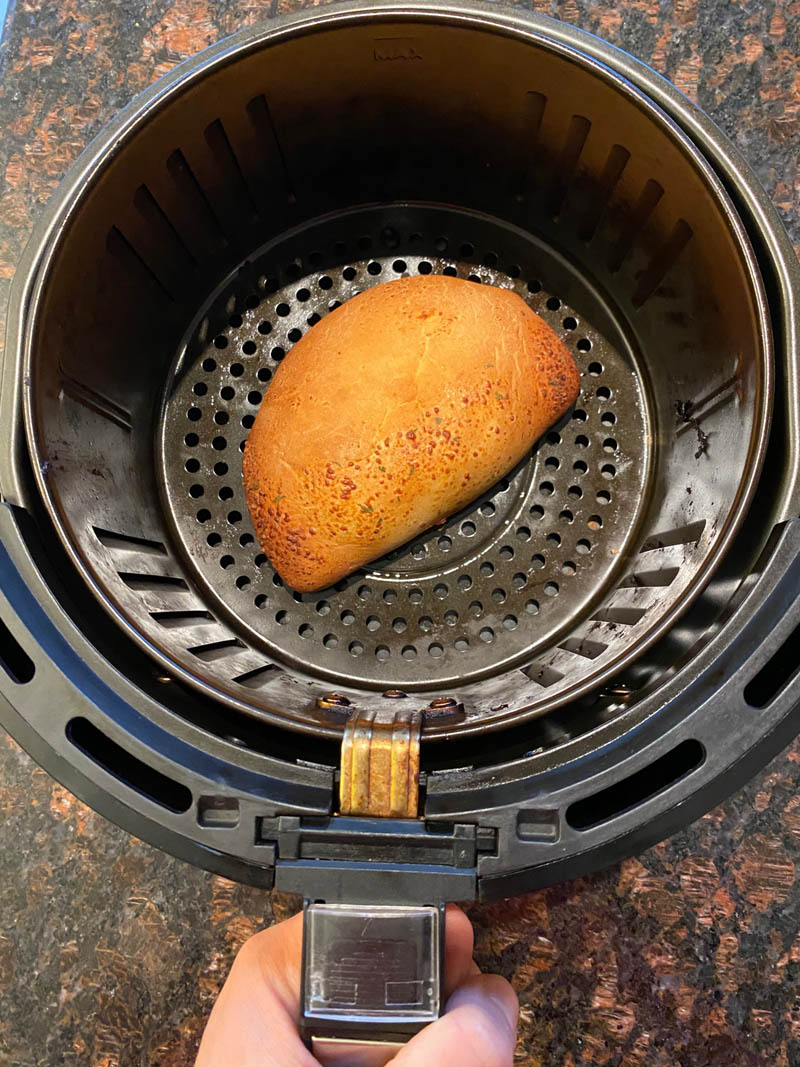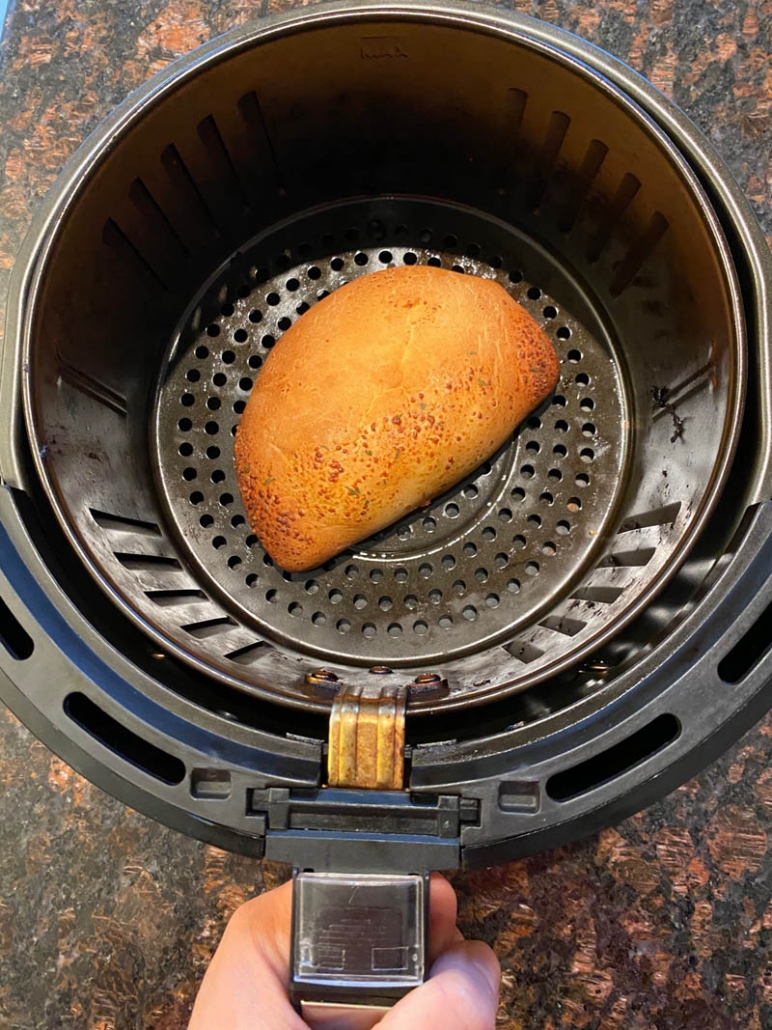 What To Serve with Baked Calzone
When you make a frozen calzone in the air fryer, it is delicious enough to be eaten on its own or served with a side of marinara sauce. But, you can really make it a full meal by serving it alongside yummy side dishes!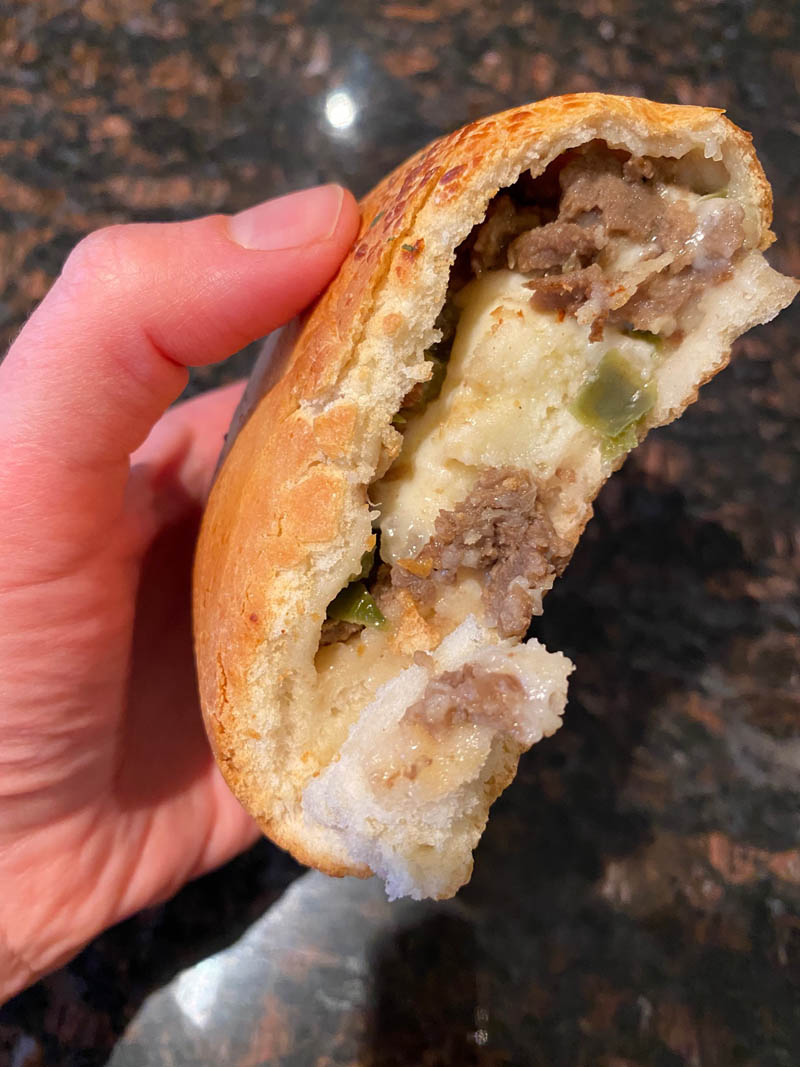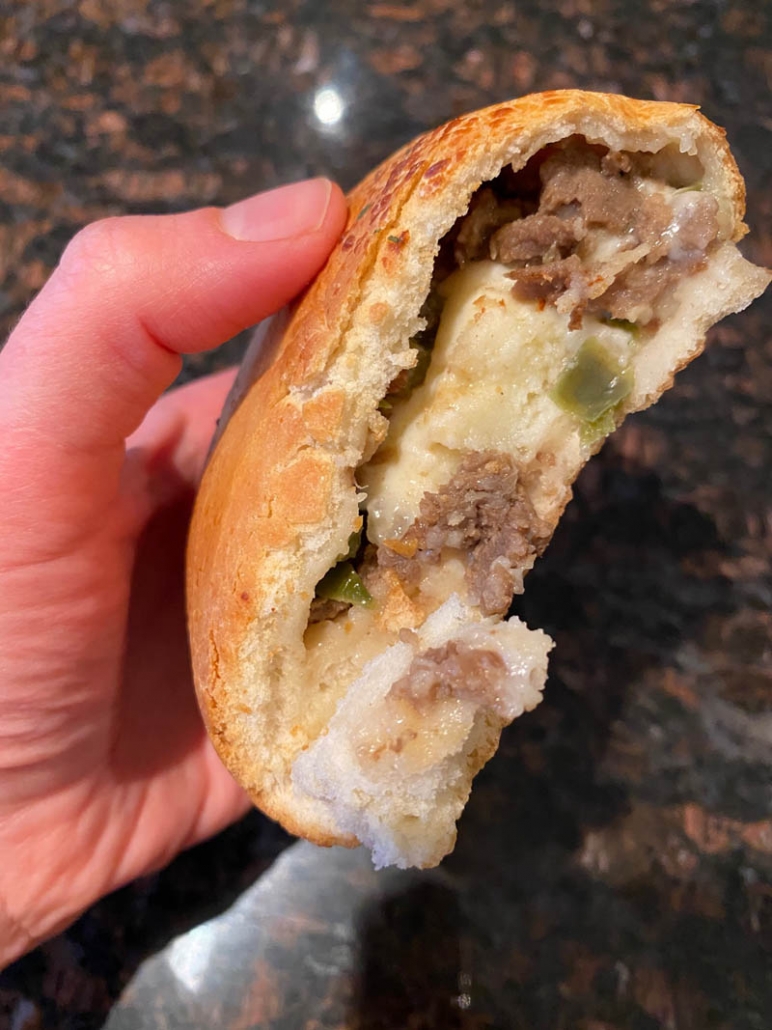 An air-fried calzone would be delicious if served alongside this parmesan pea salad with cherry tomatoes or with a refreshing zucchini radish salad for a flavorful side.
It would also be great when paired with a side of tasty air fryer roasted Brussel sprouts! To amp up the protein, try making some of these Italian meatballs to munch on in between bites of your cheesy calzone!
You can serve this hot pocket along with so many different kinds of sides, depending on what you are craving. Air fryer calzone tastes delicious with any kind of tomato dish or vegetable dish and can easily be transformed into a filling dinner meal!
More Air Fryer Recipes
If you liked this air fryer recipe, you should try some of these other options! I love to use my air fryer to make meals faster and simpler.
These are a few of my favorite recipes that I often make to save time while still getting delicious meals!
Click Here To Pin This Recipe
Air Fryer Frozen Calzone
This air fried calzone is amazing! Just put a frozen calzone in the air fryer, and the air fryer will cook it to perfection! Crispy golden-brown on the outside and perfectly cooked on the inside! You will love cooking frozen calzone in the air fryer!
Recommended Kitchen Tools (click the links below to see the items used to make this recipe)
Instructions
Spray the air fryer basket with a non-stick cooking spray.

Put frozen calzone in the air fryer and cook at 350F for 15 minutes.
Save This Recipe
See also:
Save this for later on your social media:
Get Melanie's FREE Recipes In Your Inbox!
https://www.melaniecooks.com/wp-content/uploads/2020/12/calzone_air_fryer_recipe.jpg
1067
800
Melanie Mendelson
https://www.melaniecooks.com/wp-content/uploads/2015/11/logo-new2.png
Melanie Mendelson
2021-08-22 07:55:03
2021-07-27 21:41:51
Air Fryer Frozen Calzone