This post may contain affiliate links (disclosure).
These air fryer uncrustables are cooked to perfection with a crispy exterior and gooey peanut butter and jelly filling. Perfect for satisfying a sweet tooth or as a sweet breakfast on the go!
Air Fryer Uncrustables
These uncrustables are one of my easiest recipes when it comes to something sweet and tasty. Not only do they come out perfectly cooked but they are certified to be kid-friendly!
My kids especially love these and will gladly eat them, even on busy mornings when they are running to catch the school bus. Even adults like these- I know that I do!
I love to eat these with some chips or all by themselves when I am busy shooting a recipe for the blog. Nothing like a PB & J sandwich and glass of cold milk. I personally love the strawberry jam-filled kind!
While some love to each them straight out of the fridge or freezer, try warming the uncrustables in the air fryer. They get a nice crunchy bite on the outside with a warm sweet filling. Delicious!
How To Make Uncrustables In The Air Fryer
To make one of these treats in the air fryer, first, remove them from all of the packagings. Then, put it straight into the fryer basket.
Cook the uncrustable at 390F for 4 minutes.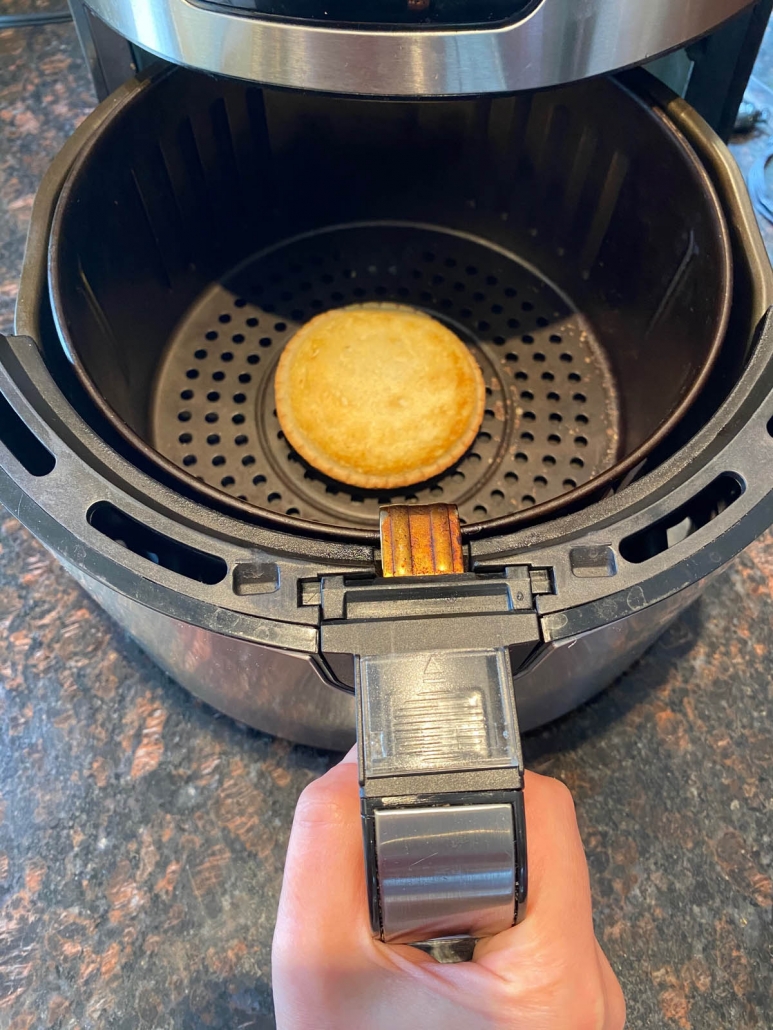 Turn it over after the time is up and cook for an additional 4 minutes until it is crisp on the outside and warm on the inside.
Allow it to rest for about 10 minutes so that the inside filling can cool enough to safely eat.
Serve warm and enjoy!
Cooking Tips:
You can cook several of these uncrustables in the air fryer at the same time. Just make sure to add one extra minute of cooking time for each additional uncrustable.
To make sure everything is cooked through perfectly, insert a thin knife to test the temperature of the filling. It should be hot, not cold or lukewarm.
If you like an extra crispy exterior with plenty of crunch like a pie crust, let the uncrustable cook for 1 to 2 minutes longer for an overly done exterior.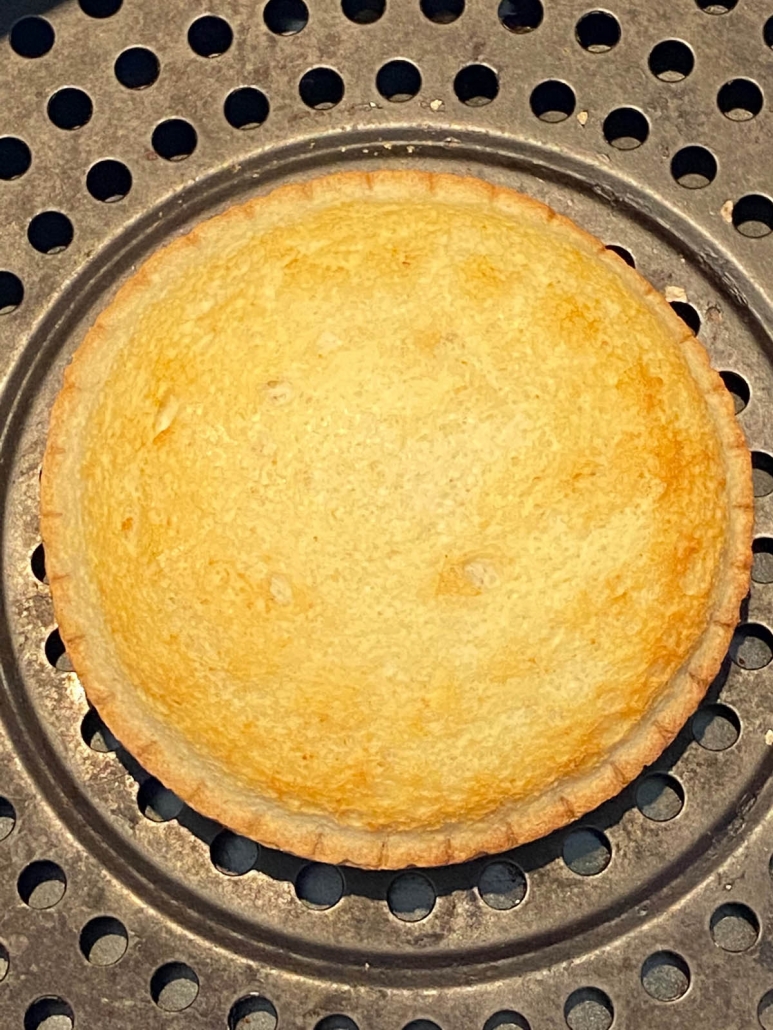 What To Serve With Peanut Butter and Jelly Uncrustables
These uncrustables are delicious and perfectly cooked. So much better than when they are warmed up in the oven or in a toaster. These make the perfect snack or quick breakfast for days when you are on the go.
If you are having one of these for breakfast, they would be very tasty served alongside some breakfast sausage! Or a low-carb breakfast bowl with yogurt and berries.
If you are enjoying one of these as a sweet snack, they would be perfectly paired with a bowl of yogurt or some apple chips!
More Air Fryer Recipes
If you enjoyed this recipe, you should try these other air fryer recipes. They are all so fast and easy, perfect for a snack or dessert!
These are some of my go-to air fryer recipes that I make all of the time:
Click Here To Pin This Recipe
Air Fryer Uncrustables
Air fryer uncrustables are amazing! Just put a frozen uncrustable in the air fryer and it will cook it to perfection! Golden-brown and crispy on the outside with delilcious hot filling on the inside, air fried uncrustables are so yummy!
Recommended Kitchen Tools (click the links below to see the items used to make this recipe)
Instructions
Take uncrustable out of its packaging and put in the air fryer.

Cook uncrustable in the air fryer at 390F for 8 minutes, flipping it halfway through the cooking time.
Save This Recipe
See also:
Save this for later on your social media:
Get Melanie's FREE Recipes In Your Inbox!
https://www.melaniecooks.com/wp-content/uploads/2021/09/air_fryer_uncrustables.jpg
1600
1200
Melanie Mendelson
https://www.melaniecooks.com/wp-content/uploads/2015/11/logo-new2.png
Melanie Mendelson
2021-11-07 07:33:47
2021-11-05 15:36:46
Air Fryer Uncrustables