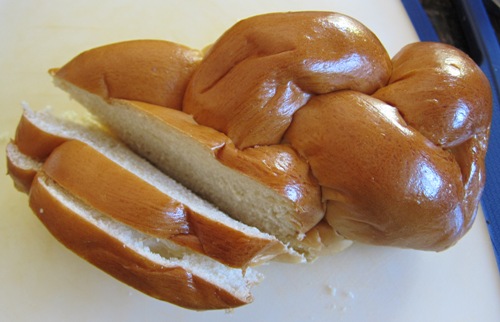 How To Make Cheese Panini Sandwich With Challah Bread
This post may contain affiliate links (disclosure).
What's better than a warm crispy grilled cheese panini sandwich? A cheese panini made with challah bread!
Challah is such a yummy bread, and the sandwiches made with challah are simply delicious. You can make any sandwich with challah, including the paninis. The trick to making sandwiches with challah is cutting challah in diagonal slices. This way the slices are bigger and are more uniform in size.
To make cheese panini sandwich with challah bread, you need 3 things:
1) Panini Press
2) Challah Bread
3) Sliced Cheese
First, turn on the panini press so it heats up while you assemble the sandwich.
Next, cut the challah into diagonal slices as shown on the picture below: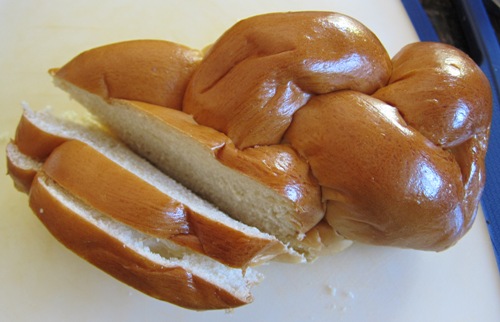 Next, put the cheese on top of the challah slice. If the cheese is too big, just tear off the excess bits and arrange them to fit the shape of the challah slice. On the picture bellow, I made the slice of Monterey Jack cheese to fit the challah: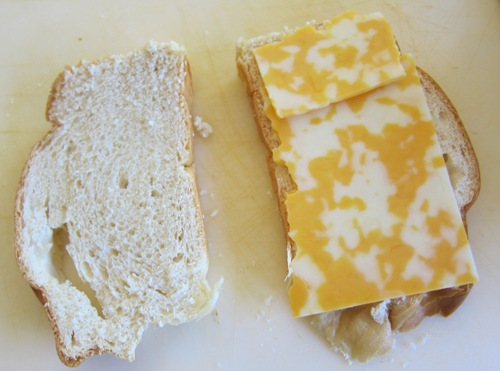 Top the cheese with another slice of challah. At this point, the cheese sandwich is assembled and is ready to be grilled in the panini press: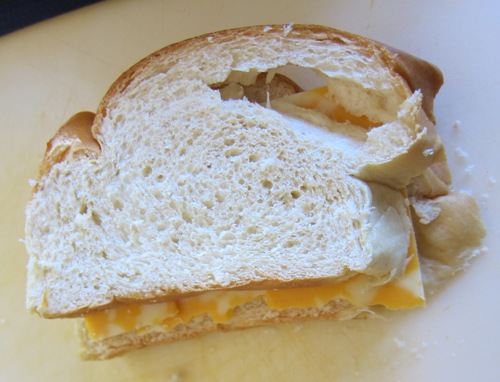 Now let's transform the regular cheese sandwich into a grilled cheese panini sandwich! Put the sandwich into a hot panini press, close the panini press and press down the lid. When you hear the sound of bubbling melted cheese (in about 1 minute) and your piping hot grilled cheese panini is ready!
Take a look at this challah panini, admire the grill marks and… bite!
Save this for later on your social media:
Get Melanie's FREE Recipes In Your Inbox!
https://www.melaniecooks.com/wp-content/uploads/2011/05/challah-cheese-panini41.jpg
322
500
Melanie Mendelson
https://www.melaniecooks.com/wp-content/uploads/2015/11/logo-new2.png
Melanie Mendelson
2011-05-23 12:31:10
2011-06-07 08:37:59
How To Make Cheese Panini Sandwich With Challah Bread