Air Fryer Frozen Pizza Bagel Bites
This post may contain affiliate links (disclosure).
These pizza bagel bites made in the air fryer are so full of flavor and come out perfectly crispy. They are so much better than oven-cooked bagel bites and are the ultimate comfort food to treat yourself to!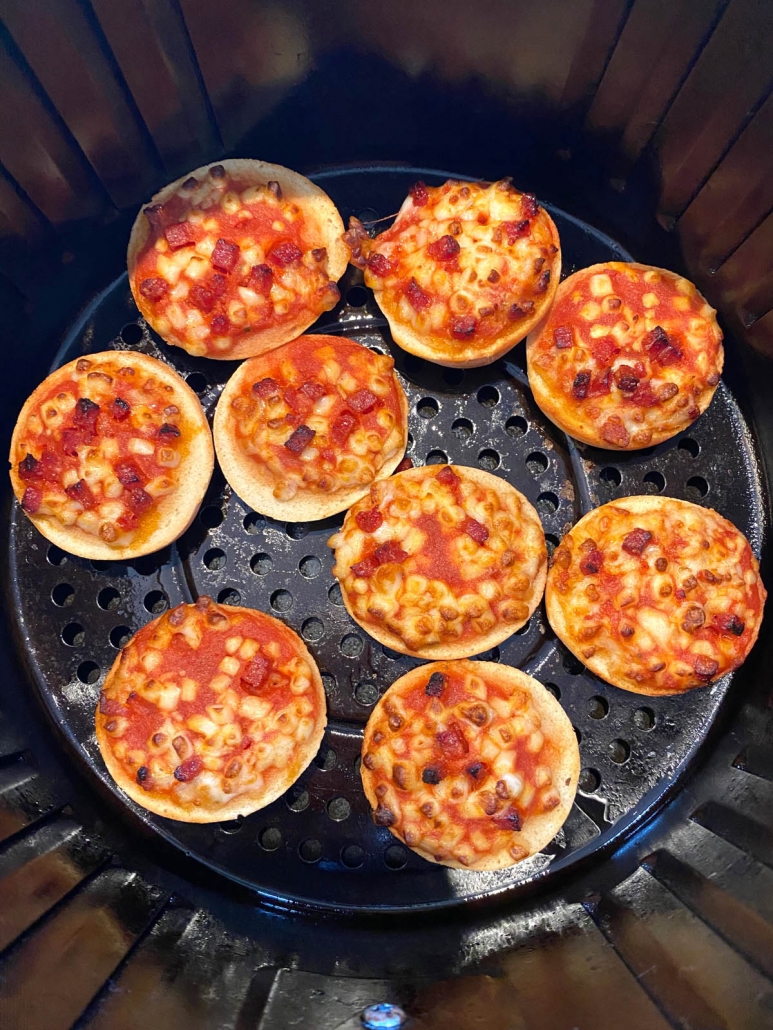 Air Fryer Pizza Ba3gel Bites
These pizza bagel bites in the air fryer are definitely a favorite in my home. Mostly with the kids as this is a very kid-friendly dish!
Kids and adults alike love these bagel bites and gobble them up before you even realize it. They are comforting and filling without taking very much time to make or prepare.
Within 6 minutes, these delicious bites will be steaming and ready to enjoy. Perfect for a hasty picnic lunch or a family movie night!
How To Make Pizza Bagel Bites In The Air Fryer
To start making these delicious air fryer pizza bites, you will need to first spray your fryer basket with non-stick cooking oil.
You could also brush it with cooking oil or vegetable oil. This is an important step to keep the bites from sticking.
Next, layer the bites in a single layer with plenty of space. You don't want to overcrowd them or they won't cook and get crisp up evenly.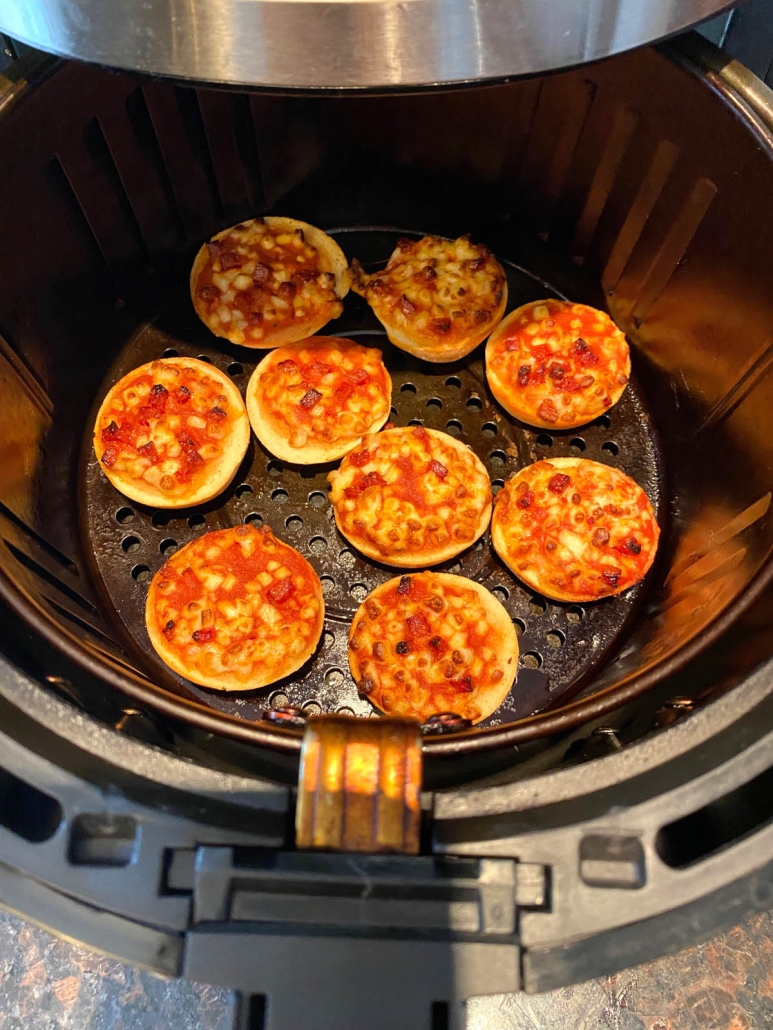 Cook the pizza bites in the air fryer for 6 minutes at 400F. Take them out and allow them to cool for about 10 minutes as they are very hot inside.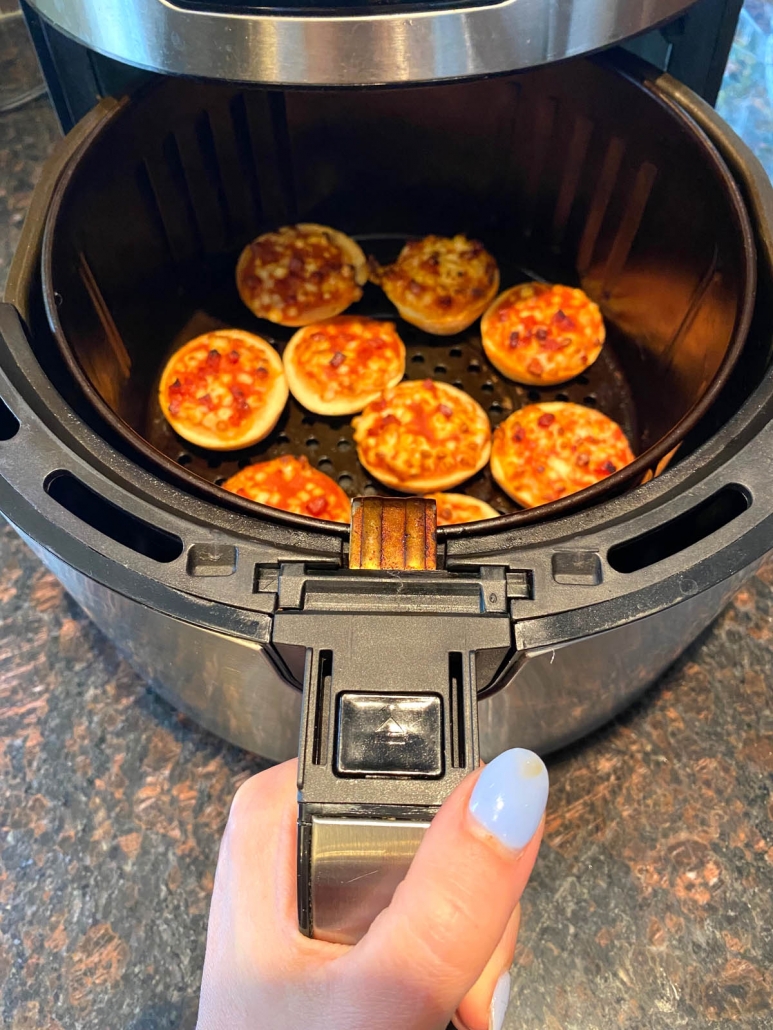 Serve warm and enjoy!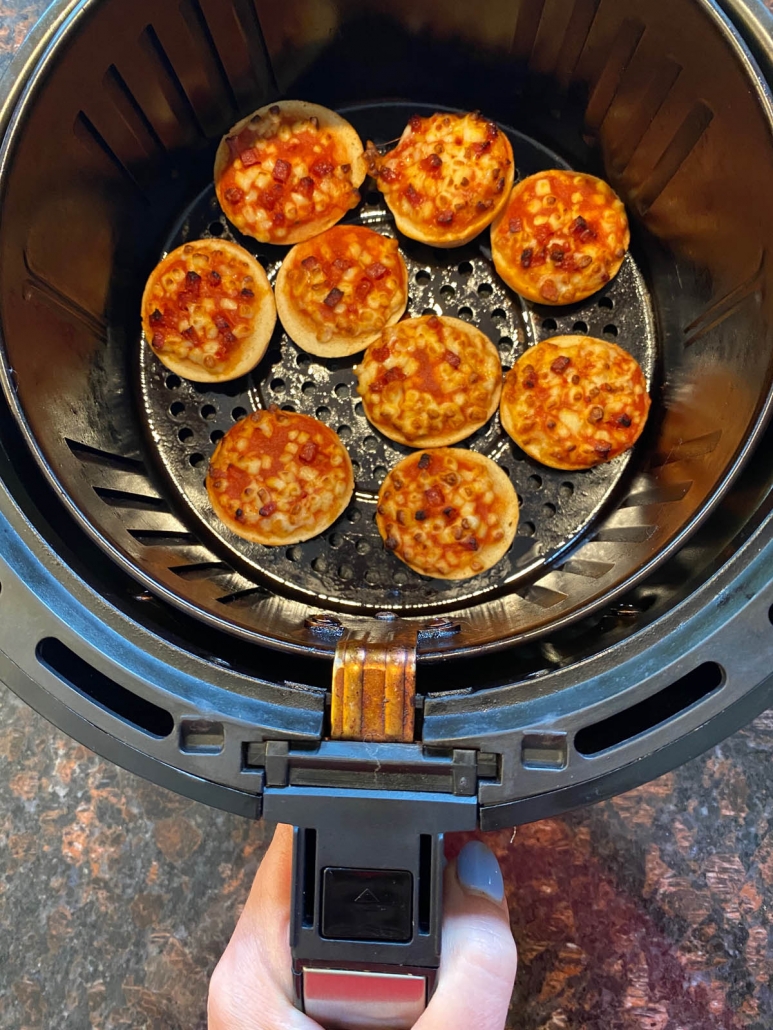 Cooking Tips:
To make these bagel bites even tastier, try adding a sprinkling of extra cheese on top for added flavor. You could also add some Italian spices on top.
Make sure to insert a thin knife into one of the bagels after 6 minutes to make sure it's cooked through. Sometimes they may take longer than the designated 6 minutes.
For crispy cheese and slightly crunchy bagels for the texture lovers in your home, leave the bagel bites to cook for an additional 1 to 2 minutes.
What To Serve With Air-Fried Pizza Bites
The pizza bites are delicious and ooey-gooey thanks to the cheese. If I am being honest, I normally just eat them up as soon as it is out of the air fryer- I just can't help myself!
But, if you want to make it a full meal, they go well with other side dishes too and can be transformed into a filling meal.
If you want to have a healthier side dish, you can serve these instant pot vegetables along with your bagel bites or this delicious air fryer corn on the cob.
To keep it all finger food-friendly, I sometimes like to eat bagel bites with some sweet potato fries!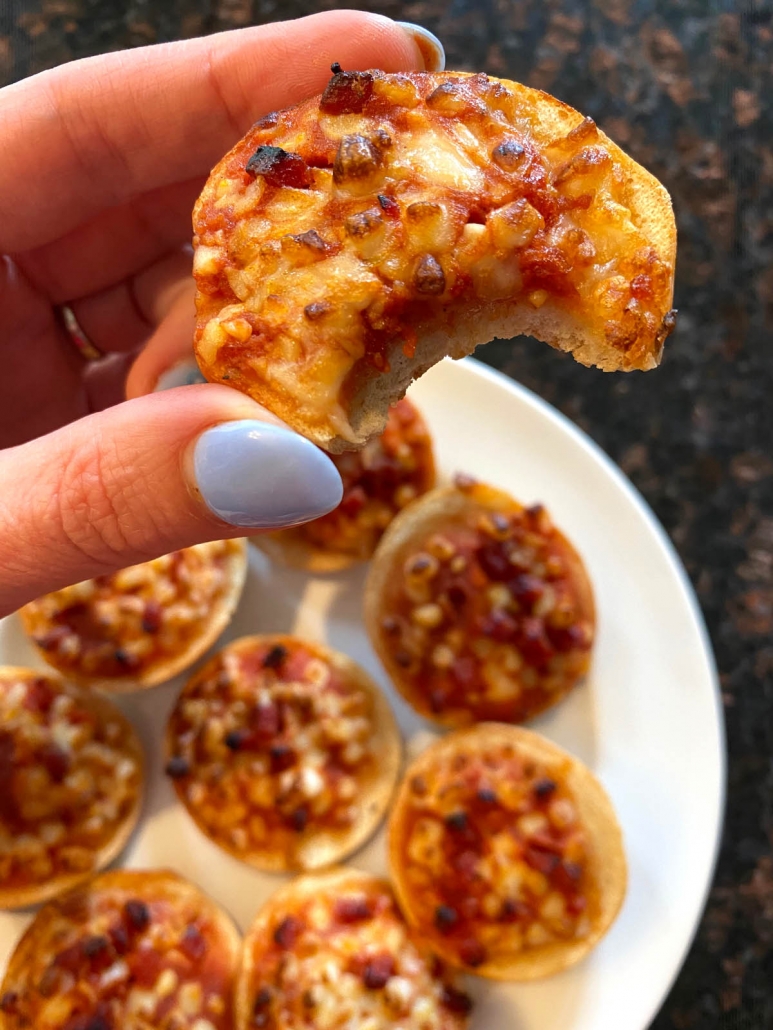 More Air Fryer Recipes
If you enjoyed this recipe for air fryer bagel bites, you should try these other air fryer recipes. They are all so fast and easy, perfect for a quick lunch or dinner!
These are some of my go-to air fryer recipes that I make all of the time for tasty meals!
Click Here To Pin This Recipe
Air Fryer Frozen Pizza Bagel Bites
These air fryer frozen pizza bagel bites are amazing! Just put frozen bagel bites in the air fryer and it will cook it to perfection! So crispy and delicous! Air fryer is perfect for toasting pizza bagels!
Ingredients
10

oz

frozen pizza bagel bites
Recommended Kitchen Tools (click the links below to see the items used to make this recipe)
Instructions
Spray the air fryer basket with a non-stick cooking spray (or brush with vegetable oil).

Put frozen pizza bagel bites in the air fryer basket in a single layer.

Cook frozen pizza bagel bites in the air fryer at 400F for 6 minutes.
Save This Recipe
See also:
Save this for later on your social media:
Get Melanie's FREE Recipes In Your Inbox!
https://www.melaniecooks.com/wp-content/uploads/2021/09/air_fryer_frozen_pizza_bagel_bites.jpg
1600
1200
Melanie Mendelson
https://www.melaniecooks.com/wp-content/uploads/2015/11/logo-new2.png
Melanie Mendelson
2021-11-10 07:37:13
2021-11-05 15:39:30
Air Fryer Frozen Pizza Bagel Bites