Delicious Bagel Spread Ideas for Your Morning Bagel
This post may contain affiliate links (disclosure).
Bagels are a delicious food anytime, but especially in the morning. Bagels are available in hundreds of flavors, can be toasted, made into sandwiches, or schmeared with a flavored spread. Spreads can be a great way to customize your bagel for your own tastes, to add variety to bagel flavors, and to make an already delicious food even better!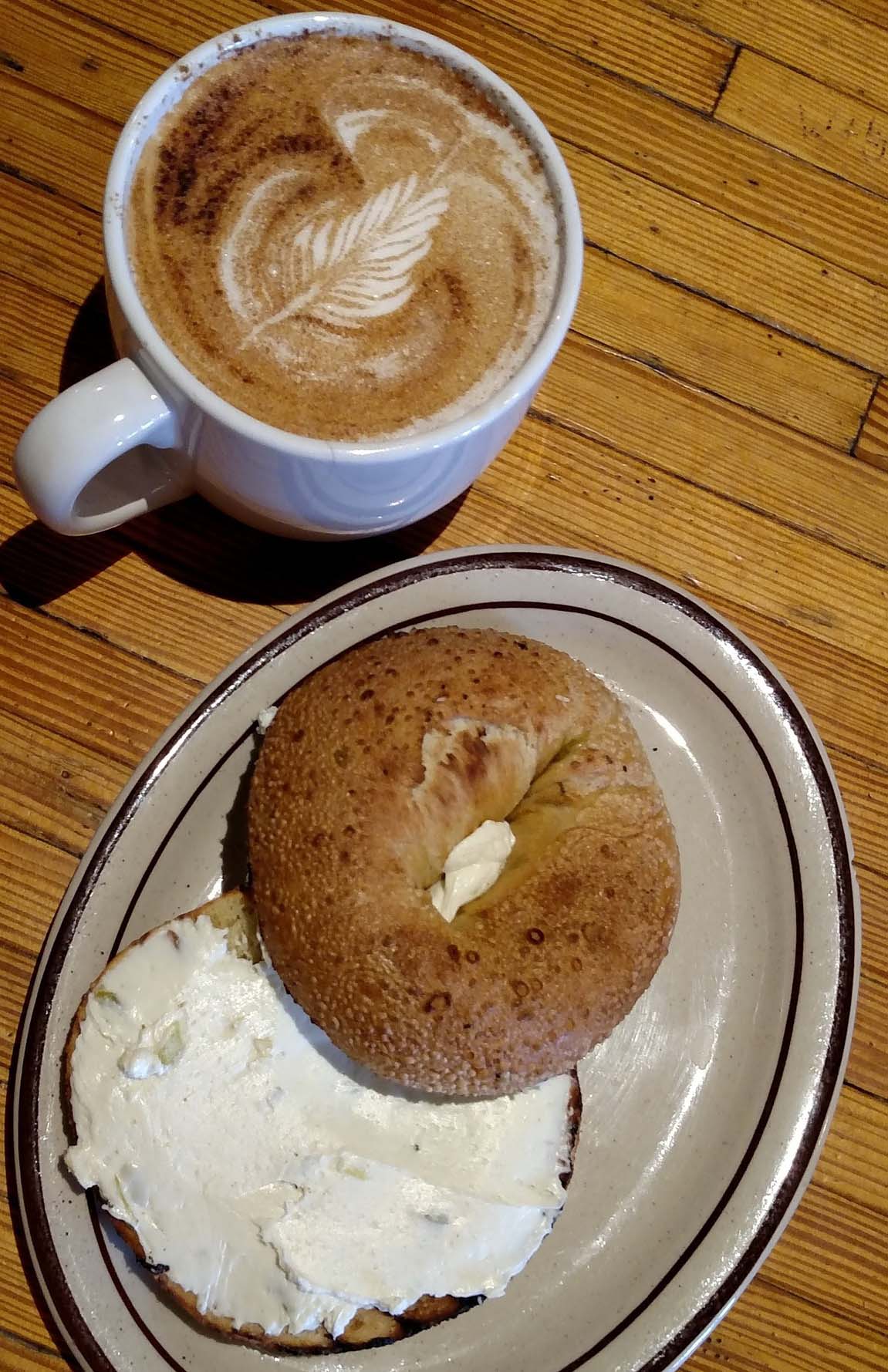 It's easy to find plenty of spread ideas for you bagel. One of the most popular is cream cheese, and plain cream cheese has its own merit to be sure, but there are so many delicious flavors, from sweet to savory. You can buy cream cheese, or make your own with some of these add-ins:
Garlic and onion, minced finely with parsley
Honey and finely chopped walnuts
Finely chopped sun-dried tomatoes and kalamata olives
Strawberry preserves
Mango chutney
Chocolate chips and powdered sugar
Nutella and hazelnut pieces
Cream cheese spreads are easy to make and customize. Take cream cheese and let it get close to room temperature – it's easier to mix that way. Then take your add-ins and chop them finely, drizzle them in if liquid, or stir them in if solid. Mix thoroughly and refrigerate, then use for up to a week.
You can also add other types of spreads to your bagels. Peanut butter is a classic bagel spread, and adding honey, fruit, or almonds can make it even more delicious on a bagel. You can also add jelly to peanut butter for a new take on a classic sandwich. Any nut butter can be put on a bagel – almond butter for a chewier take, or cashew butter for an even creamier topping – and this just increases the variety of spreads you can put on your bagel!
Another great spread idea for bagels is a compound butter. Compound butters are similar to flavored cream cheeses – you are taking butter and adding flavors to it. One of the major perks of compound butters is that they last for a long time in the refrigerator and they are very attractive – and you eat with your eyes first! Compound butters can be sweet or savory, and can have almost any flavoring added, as they are just softened butter mixed with other ingredients, then rolled up and refrigerated. Here are some great compound butter ideas for your bagel:
Smoked paprika and rosemary butter
Sea salt and rosemary butter
Cinnamon butter
Apple cinnamon butter (apple butter and cinnamon swirled into butter – so sweet and savory!)
Jalapeno butter
Orange butter (bonus – orange zest makes this a particularly beautiful roll of butter!)
Blue cheese and chive butter
Garlic butter
Everything bagel butter (add bagel seasonings to butter and spread it on an everything bagel – so flavorful!)
These bagel spreads have almost endless possibilities for flavor combinations, textures, and ingredients. You can easily elevate your morning bagel with a spread and – if you want to take it another step – toppings. An apple cinnamon compound butter spread with a cinnamon bagel topped with almond slivers and apple pieces? Yes please! Spreads and toppings will take your morning bagel to the whole new level!
Save this for later on your social media:
Get Melanie's FREE Recipes In Your Inbox!
https://www.melaniecooks.com/wp-content/uploads/2017/11/bagel_spread_ideas.jpg
1779
1151
Melanie Mendelson
https://www.melaniecooks.com/wp-content/uploads/2015/11/logo-new2.png
Melanie Mendelson
2017-11-14 07:35:04
2017-11-09 12:03:54
Delicious Bagel Spread Ideas for Your Morning Bagel