FREE Weekly Meal Plan – Easy Recipes For Week 37
This post may contain affiliate links (disclosure).

Welcome to week 37 of Melanie's easy weekly meal plans – always FREE for you and so delicious! Here are this week's yummy recipes:
Easy 15- Minute Chicken Noodle Soup
Cajun Blackened Salmon
Cranberry Apple Grilled Cheese
Easy Crockpot Turkey Breast
15-Minute Cheese Pita Pizza
And for dessert we are having Best Apple Pie Recipe Ever – I call it Epic Apple Pie, it's so good!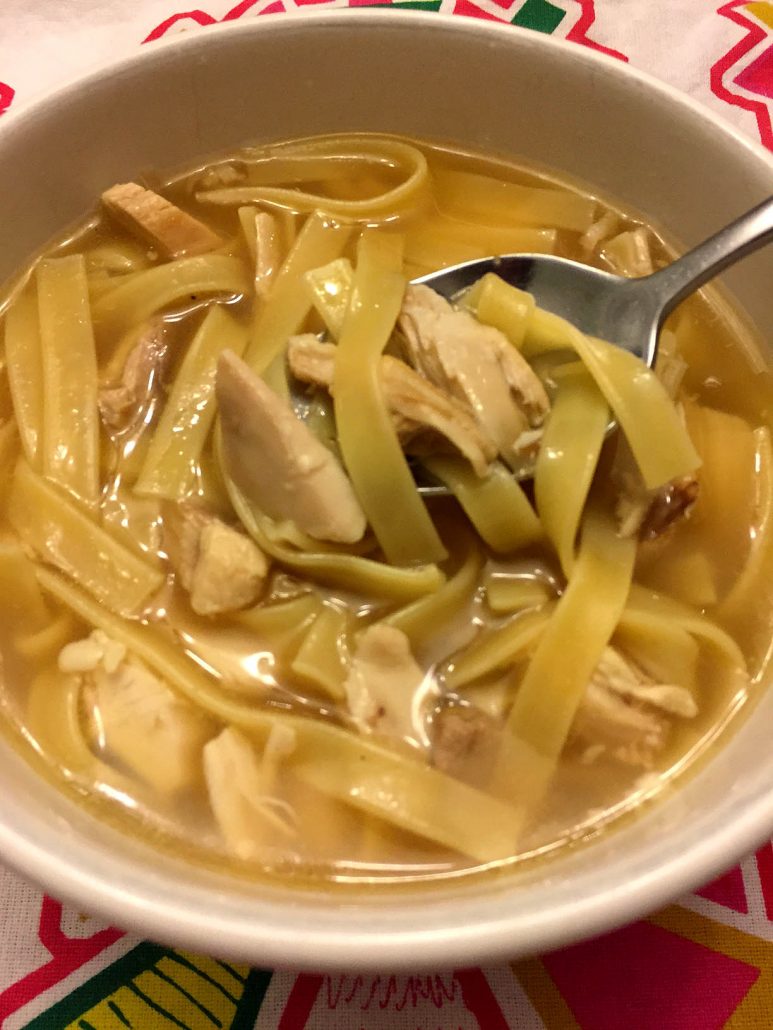 This is the shortcut version of classic chicken noodle soup, this recipe can be made in 15 minutes from start to finish! The secret – using Rotisserie chicken and store-bought chicken stock :) This soup is so yummy, so warm and so comforting!
Recipe link: Easy Chicken Noodle Soup Recipe
Rub the salmon fillet with the homemade spice mix and pan-fry till blackened – so yummy! The taste of this fish is so deep, all those spices create pure magic!
Recipe link: Cajun Blackened Salmon Recipe
Crispy apple, sweet & sour cranberry sauce and gooey melted cheese – all between the warm golden-brown slices of fried bread… YUM YUM YUM! Doesn't get any better than that!
Recipe link: Cranberry Apple Grilled Cheese Recipe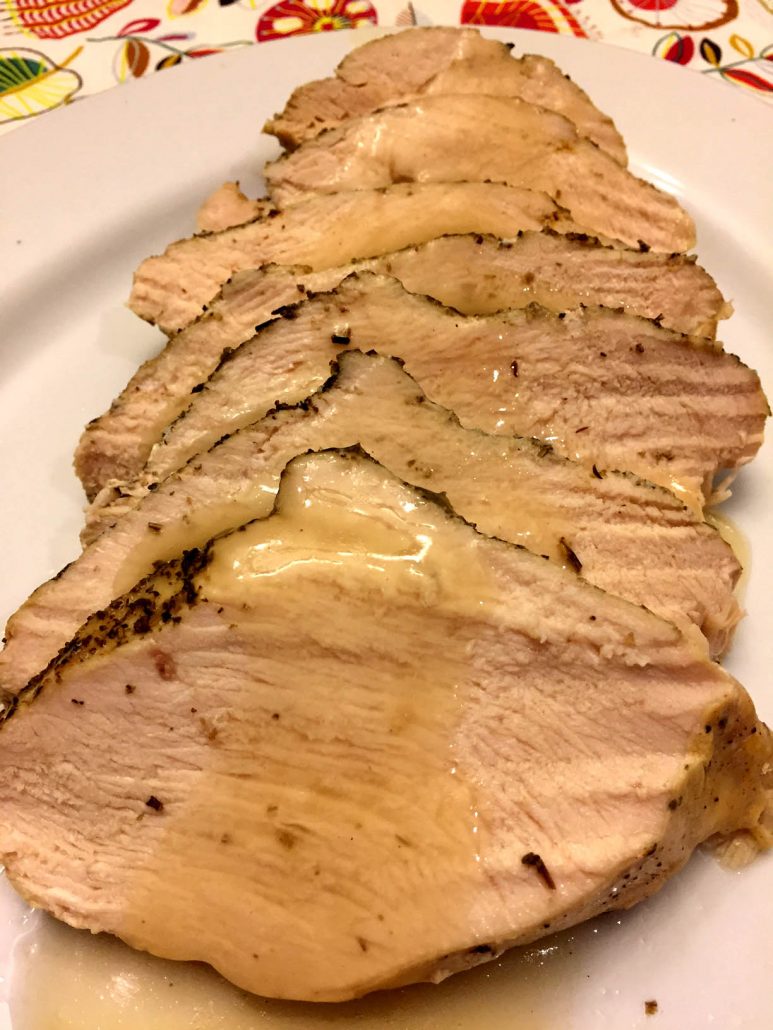 Crockpot is the most fullproof way of cooking turkey breast! Just dump the turkey and chopped onion in a slow cooker, press the button and walk away :) The turkey breast in the slow cooker never dries out, it cooks so moist, so soft and so tender!
Recipe link: Slow Cooker Turkey Breast Recipe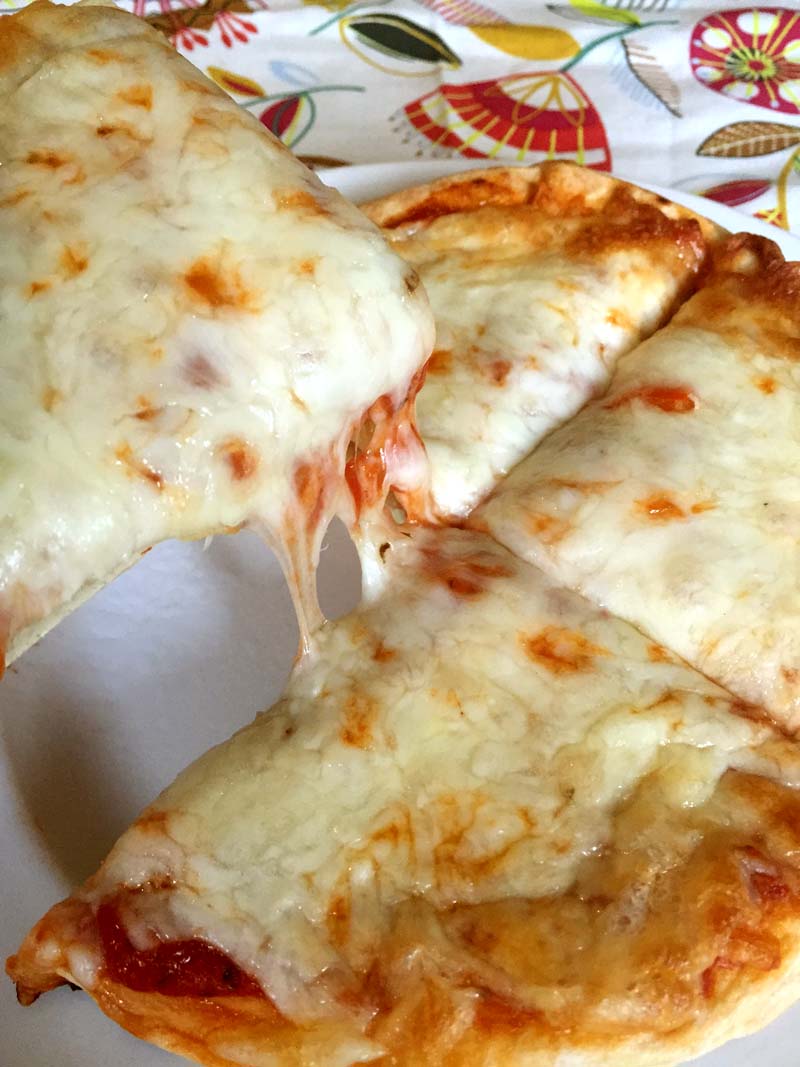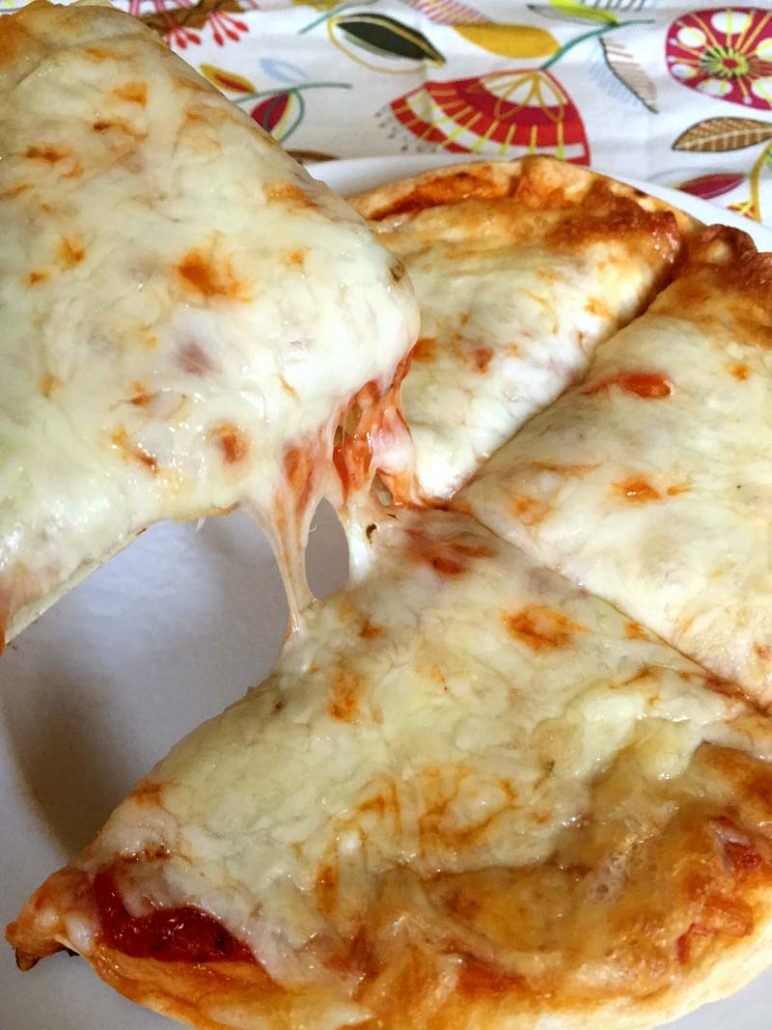 This easy personal pizza recipe is using a pita bread as instant pizza crust! Pita bread, tomato sauce and shredded cheese – stick it in the oven and you got yourself delicious hot pizza!
Recipe link: Easy Cheese Pita Pizza Recipe
This made-from-scratch apple pie is my favorite apple pie recipe, this is the best apple pie you'll ever have! I even nicknamed it "Epic Apple Pie", it's so good!
Recipe link: Best Ever Apple Pie Recipe
Weekly Meal Plan Shopping List
Chicken Noodle Soup
3 packages (32 oz each) chicken stock
1 package (16 oz) egg noodles
1 rotisserie chicken
1 onion, peeled and cut in half
2 celery stalks
Salt and pepper to taste
Cajun Blackened Salmon
1 tbsp paprika
1 tbsp salt
1 tbsp onion powder
1 tbsp garlic powder
1 tsp cayenne pepper
1 tsp black pepper
1 tsp thyme
1 tsp oregano
1 tsp sage
2 lbs salmon fillets
4 tbsp (1/2 stick) butter
Cranberry Apple Grilled Cheese
8 slices bread
4 tbsp butter, at room temperature
8 slices cheese
4 tbsp cranberry sauce
2 apples, sliced into thin slices
Slow Cooker Turkey Breast
3 lbs whole turkey breast
1 large onion, chopped
1 tbsp salt
½ tsp black pepper
2 cloves garlic, minced
2 tbsp Italian herbs seasoning
Easy Cheese Pita Pizza
4 pitas
1 tbsp olive oil
2 tsp Italian herb seasoning
½ can (4 oz) tomato sauce
1 package (8 oz) shredded Mozzarella cheese
Best Ever Apple Pie
4 tbsp butter
2½ lbs apples, peeled, cored and sliced
½ cup sugar
1 tsp cinnamon
2 tbsp freshly squeezed lemon juice
1 tbsp cornstarch
1 egg
2½ cups flour
½ tsp salt
¼ tsp baking powder
1 cup (2 sticks) butter
⅓ cup cold water
Save this for later on your social media:
Get Melanie's FREE Recipes In Your Inbox!
https://www.melaniecooks.com/wp-content/uploads/2016/11/meal_plan_37a.jpg
1185
800
Melanie Mendelson
https://www.melaniecooks.com/wp-content/uploads/2015/11/logo-new2.png
Melanie Mendelson
2016-11-21 09:53:39
2016-11-21 10:16:34
FREE Weekly Meal Plan – Easy Recipes For Week 37