FREE Weekly Healthy Family Meal Plan – Week 22
This post may contain affiliate links (disclosure).
Week 22 of Melanie's
FREE weekly healthy meal plans
is here! Deliciousness keeps coming your way! Here's what's cooking in Melanie's kitchen this week:
Stuffed Zucchini Boats With Meat
Cajun Dirty Rice
Spanish Tortilla Potato Omelette
Chicken Mango Mason Jar Salads
Pigs In A Blanket Hot Dogs
And for dessert we are having Chocolate Chip Cookie Cake – it's amazing!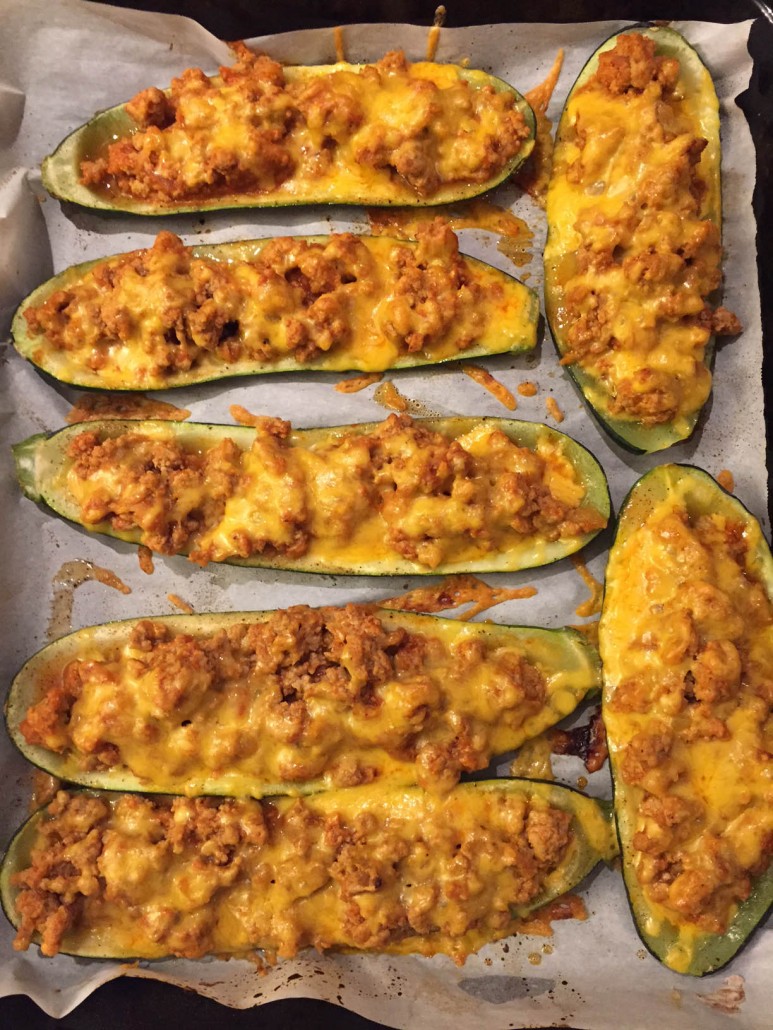 Stuffed vegetables are awesome, and zucchini is a great vegetable to stuff! Simply hollow out the inside of the zucchini, and stuff the inside with spiced ground meat and cheese! Bake in the oven till zucchini is tender, and enjoy this delicious gluten-free low-carb dinner!
Recipe link: Stuffed Baked Zucchini Boats Recipe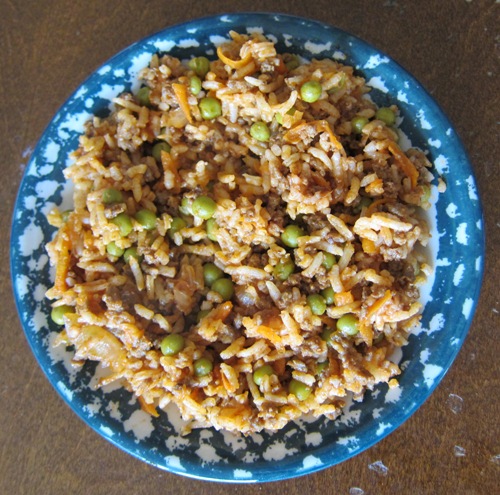 Dirty Rice is a classic Cajun recipe for the spicy rice mixed with ground meat and vegetables. You can use any kind of ground meat – beef, turkey or chicken to make this super easy rice! This is a perfect quick recipe for busy people!
Recipe link: Cajun Dirty Rice Recipe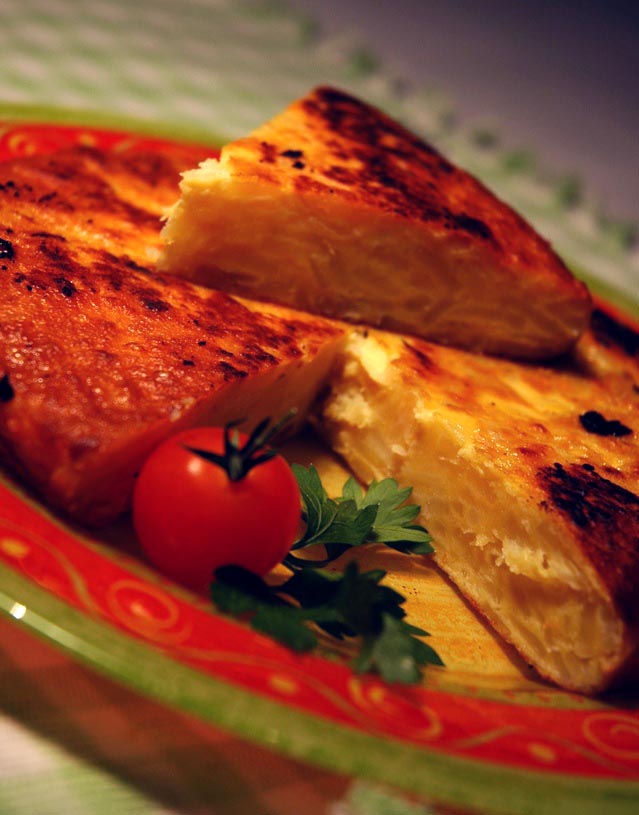 This is the easiest version of Spanish Tortilla (Tortilla Espanola) potato omelette you will ever find! There is no need to flip the omelette – this no-flip version is baked in the oven instead of fried! So much easier and healthier! Don't think omelettes are just for breakfast and brunch – this Spanish potato omelette is filling enough to be a complete dinner!
Recipe link: Spanish Tortilla Recipe
The beauty of the mason jar salads is that they can be made several days ahead and stay fresh in the refrigerator for up to 5 days! Prep those mason jar salads in advance and enjoy this instant hassle-free dinner! If you are a busy person, you must try the mason jar technique – you'll love it! Or if you'd like, just skip the mason jars and make the salad directly onto the plates for immediate serving!
Recipe link: Chicken Mango Mason Jar Salad Recipe
Pigs In A Blanket are not just for appetizers! These full-sized Pigs In A Blanket are a main dish – they are made with big bun-length hot dogs! What could be better than straight-from-the-oven baked hot dogs wrapped in a golden-brown piping hot baked dough – yum! Kids and adults love them! Use the canned supermarket dough for this easy-to-make dish!
Recipe link: Pigs In A Blanket Recipe
Is it a cookie? Is it a cake? It's a cookie cake! This homemade chocolate chip cookie cake is better than the one from a bakery! You can make it for kids birthday parties, or "just because"! Giant chocolate chip cookie in cake form – you'll love it! Delicious served with ice cream!
Recipe link: Chocolate Chip Cookie Cake Recipe
Weekly Meal Plan Shopping List
Stuffed Zucchini Boats Recipe
4 medium zucchini
1 lb lean ground beef
1 tbsp oil
1 can (8 oz) tomato sauce
2 garlic cloves, minced
1 tsp salt
½ tsp pepper
1 package (8 oz) shredded cheddar cheese
Cajun Dirty Rice Recipe
2 cups rice, uncooked
1 lb ground beef
2 onions
2 carrots
4 cloves garlic
1 can (15 oz) green peas
1 can (15 oz) tomato sauce
4 tbsp vegetable oil
1 tbsp Cajun seasoning
½ tsp salt
Spanish Tortilla Recipe
6 medium potatoes
2 medium onions
6 eggs
2 tbsp oil
1 tsp salt
¼ tsp pepper
Chicken Mango Mason Jar Salad Recipe
1 quart cherry tomatoes
2 carrots, shredded
2 mangoes, chopped
2 avocados, chopped
2 cups chopped cooked chicken
1 package (8 oz) lettuce
4 tbsp extra-virgin olive oil
1 lemon, squeezed
Pigs In A Blanket Hot Dogs Recipe
1 package (8 total) hot dogs
1 package (8 total) canned refrigerated pretzel, crescent or dinner rolls
Chocolate Chip Cookie Cake Recipe
¾ cup (1½ sticks) butter
1 cup packed brown sugar
2 eggs
2 tsp vanilla extract
2 cups flour
1 tsp baking soda
½ tsp salt
1½ cup chocolate chips
https://www.melaniecooks.com/wp-content/uploads/2016/06/weekly_healthy_meal_plan_22-1.jpg
1668
793
Melanie Mendelson
https://www.melaniecooks.com/wp-content/uploads/2015/11/logo-new2.png
Melanie Mendelson
2016-06-27 09:21:34
2017-03-09 17:15:34
FREE Weekly Healthy Family Meal Plan – Week 22