FREE Weekly Family Meal Plan (Week 15 Menu)
This post may contain affiliate links (disclosure).
Don't know what to cook for dinner? MelanieCooks meal plans always have an answer to that question, and week 15 of Melanie's
FREE weekly menu plans
is here! Here are this week's recipes:
Italian Chicken Parmesan
Shrimp Fried Rice
Cheese Quesadillas
Cajun Blackened Spicy Salmon
Chinese Garlic Beef With Green Peppers
And the yummy dessert for this week is Easy Plum Pie – simply delicious!
Don't miss another week of YUM! To receive e-mail reminders when the new recipes and meal plans are posted, please fill out the form below:

Save this for later on your social media:
Get Melanie's FREE Recipes In Your Inbox!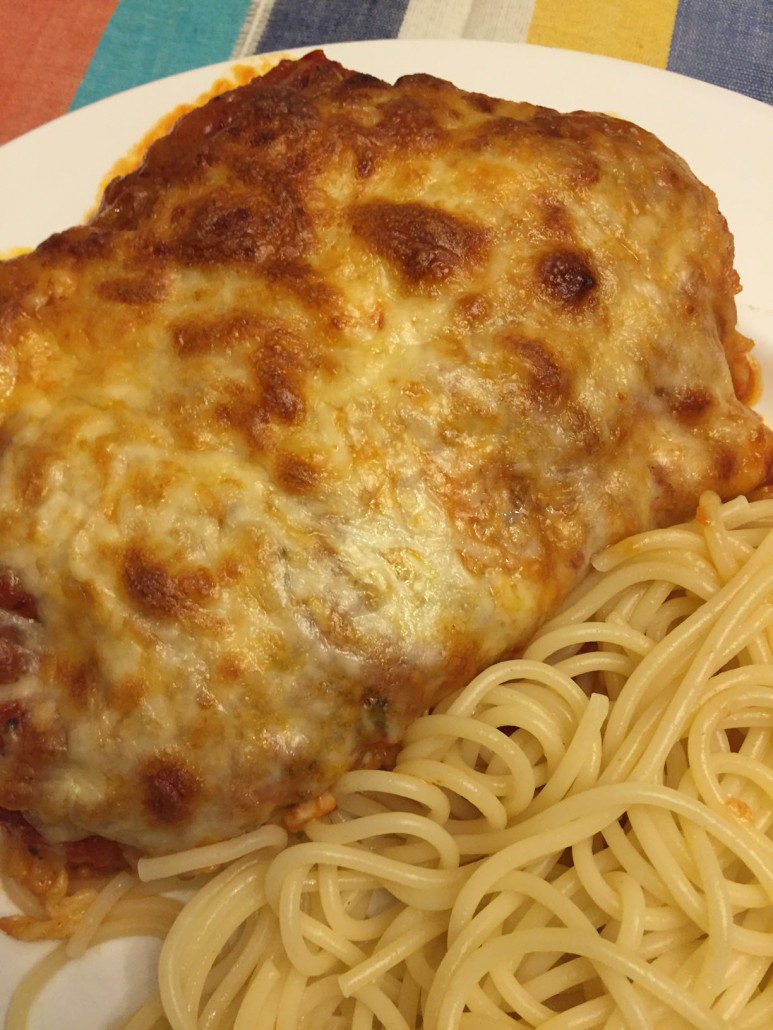 This Italian classic is always a favorite! Breaded chicken baked with tomato sauce and cheese – so good! Follow this easy foolproof recipe for chicken Parmesan, and your homemade chicken parm will turn out just as good as in your favorite Italian restaurant!
Recipe Link: Italian Chicken Parmesan Recipe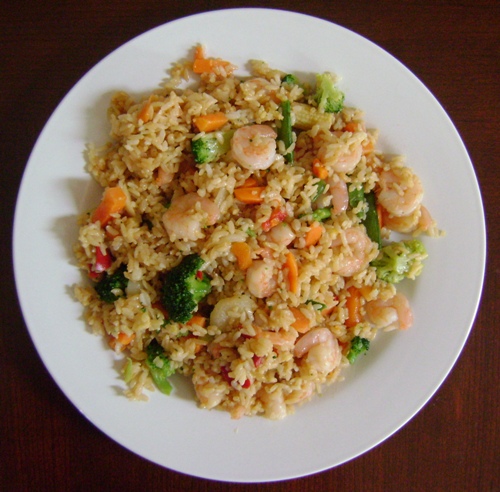 Fried rice is so delicious and so easy to make! This easy recipe uses frozen shrimp and frozen veggies. All you need to do is stir-fry everything with rice, egg and soy sauce, and your yummy fried rice is ready!
Recipe Link: Shrimp Fried Rice Recipe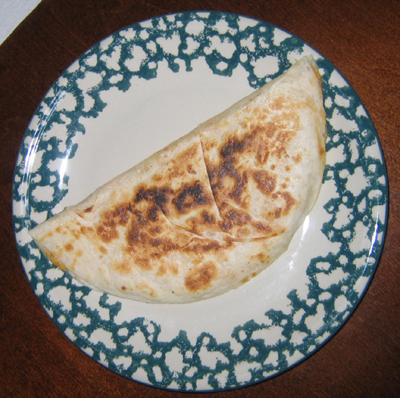 Cheese quesadillas is one of those rare recipes that is ready in 5 minutes from start to finish. Add some shredded cheese to the tortilla, fold it and pan fry for a minute on each side until the cheese is melted. Crispy tortilla, melted cheese – so good! Kids love these quesadillas too!
Recipe Link: Cheese Quesadillas Recipe
This delicious salmon is rubbed with a homemade Cajun spice mix, then pan fried in butter until blackened. All these spices give this salmon such a unique flavor, you are going to love it! For a shortcut, you can use prepared Cajun spice mix – super easy!
Recipe Link: Cajun Blackened Spicy Salmon Recipe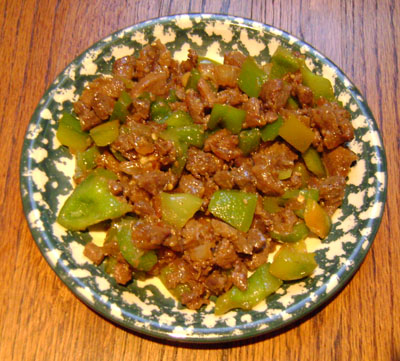 This garlic beef with green pepper tastes so yummy and is super easy to make! 2 Chinese recipes this week (garlic beef and shrimp fried rice) – soon you'll put the local Chinese restaurant out of business :)
Recipe Link: Chinese Garlic Beef Recipe
Fresh sliced plums baked with a delicious dough make such a light refreshing tasty pie! This easy plum pie will disappear in seconds!
Recipe Link: Easy Plum Pie Recipe
Meal Plan Shopping List
Italian Chicken Parmesan
4 boneless skinless chicken breasts
2 eggs
1 cup grated Parmesan cheese
½ cup flour
2 cups Panko breadcrumbs
2 tbsp oil
8 oz mozzarella cheese
16 oz pasta sauce
Shrimp Fried Rice
4 cups of cooked white rice
1 lb of frozen cooked tail-off shrimp
1 bag (8 oz) of frozen stir-fry vegetables
3 tbsp oil
3 tbsp soy sauce
1 egg
Cheese Quesadillas
8 8-inch flour tortillas
1 package (8 oz) shredded cheese
1 tbsp of oil
Cajun Blackened Salmon
1 tbsp paprika
1 tbsp salt
1 tbsp onion powder
1 tbsp garlic powder
1 tsp cayenne pepper
1 tsp black pepper
1 tsp thyme
1 tsp oregano
1 tsp sage
2 lbs salmon fillets
4 tbsp (1/2 stick) butter
Chinese Garlic Beef With Peppers
1 lb of beef
1 onions
2 green peppers
1/2 cup bottled teryaki sauce
4 cloves garlic
1/2 tsp ground black pepper
1/8 tsp ground red pepper
2 tbsp oil
Easy Plum Pie
8 medium plums
2 cups flour
3/4 cup sugar
1 1/2 sticks (12 tbsp) butter
1 egg
https://www.melaniecooks.com/wp-content/uploads/2016/05/free_meal_plan15menu.jpg
649
1182
Melanie Mendelson
https://www.melaniecooks.com/wp-content/uploads/2015/11/logo-new2.png
Melanie Mendelson
2016-05-09 14:24:53
2017-03-09 17:23:09
FREE Weekly Family Meal Plan (Week 15 Menu)