FREE Weekly Easy Meal Plan – Week 34 Recipes
This post may contain affiliate links (disclosure).
Another week just flew by and now it's time for a Meal Plan Monday again! Week 34 of FREE easy weekly meal plans is here with new yummy deliciousness – from my table to yours! Here's this week's menu:
20-Minute One-Pot Sausage Pasta
Easy Mango Fish Tacos
Spanish Potato Omelette
Spicy Chicken Stir Fry
Classic Cobb Salad
And for dessert we are having homemade chocolate covered strawberries! They are so beautiful, so mouthwatering, and the best part they are pretty healthy too!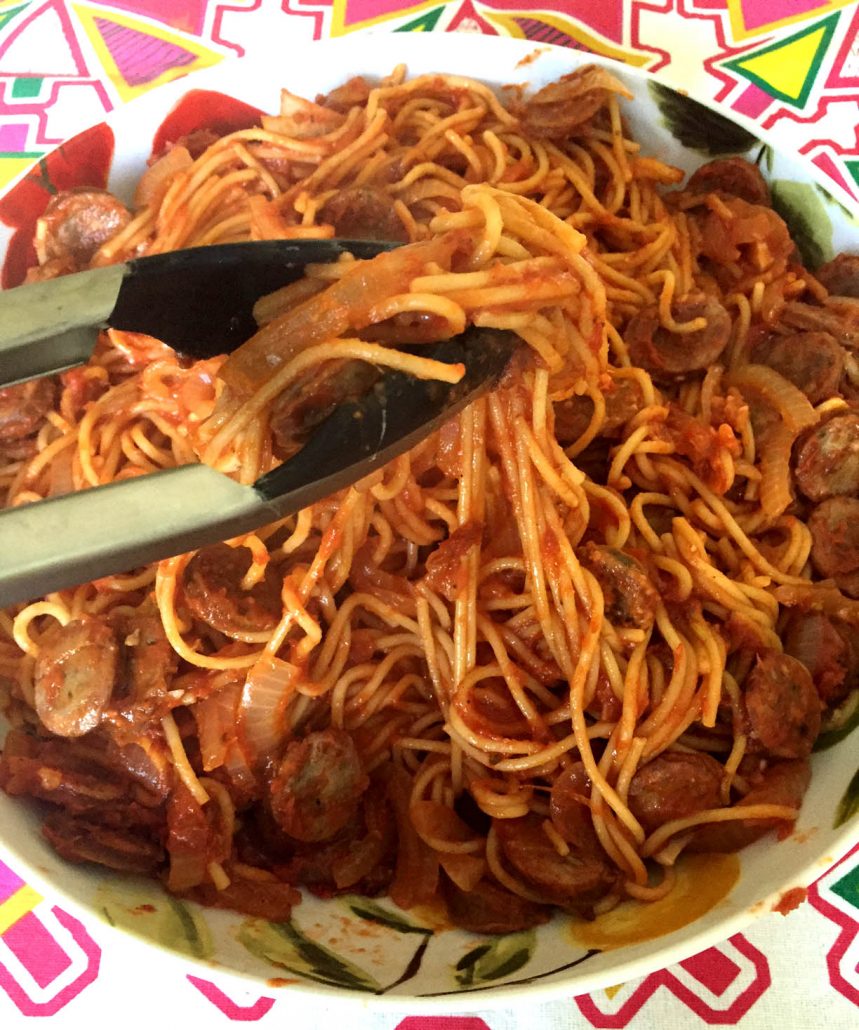 This meal is so simple and so full of flavor! If you never made one-pot pastas before, you must give it a try and it will surely make it to your permanent dinner rotation! The pasta is cooked together with the sausage, onion, tomato sauce and spices, making it super flavorful! It's ready in 20 minutes from start to finish – pure magic!
Recipe link: Quick & Easy One Pot Sausage Pasta Recipe
Everyone loves Taco Tuesdays! This yummy fish tacos are topped with homemade mango salsa – so flavorful and juicy!
Recipe link: Easy Mango Fish Tacos Recipe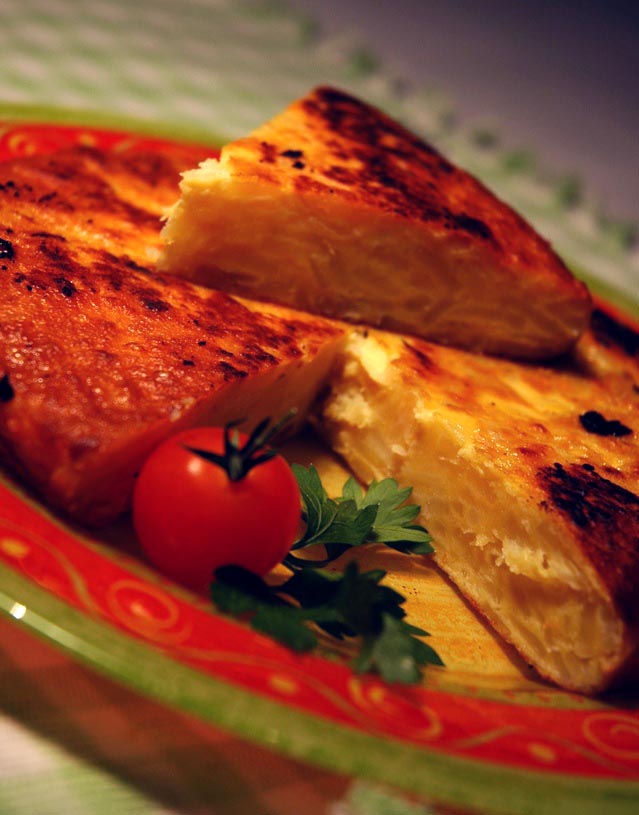 This Spanish potato omelette (a.k.a. Spanish Tortilla) is really easy to make, uses simple ingredients and tastes so good! Now you can have this delicious omelette not just in a tapas restaurant, but at home!
Recipe link: Spanish Potato Omelette Recipe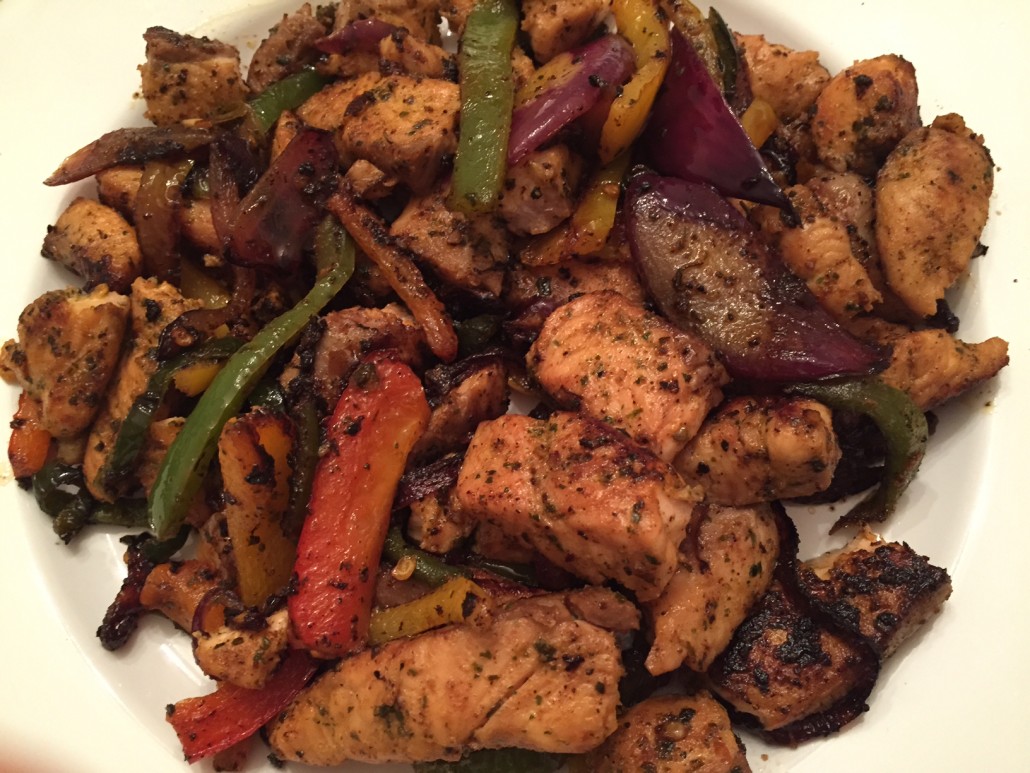 This chicken stir fry is so healthy and full of flavor! The chicken is stir fried with onions and bell peppers, and seasoned to perfection with homemade spice mix!
Recipe link: Spicy Chicken Stir Fry Recipe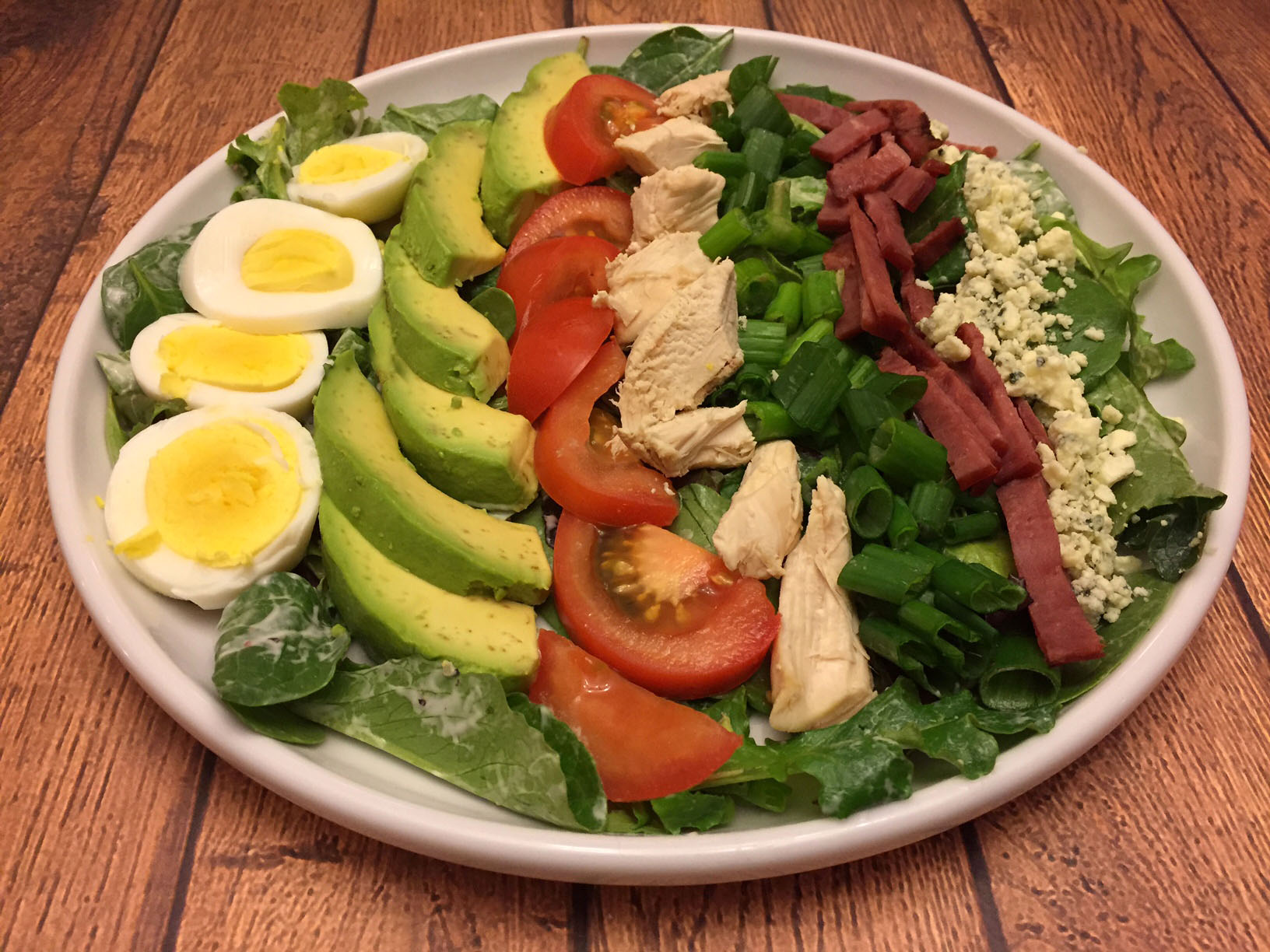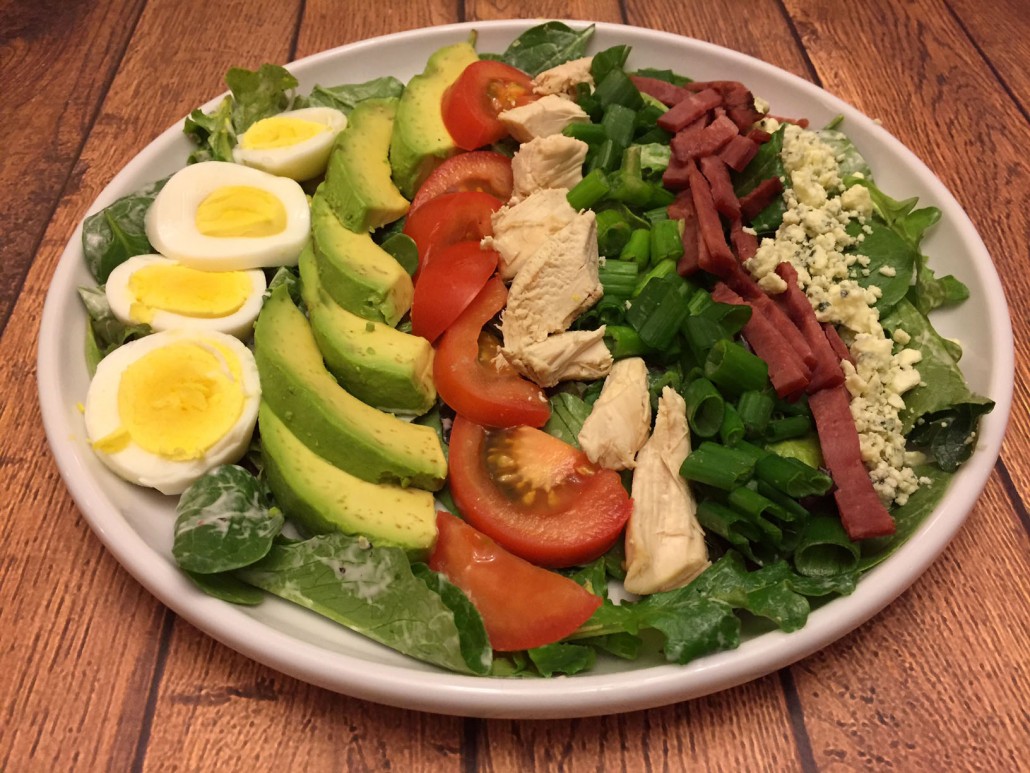 This beautifully layered salad is always a hit! Cobb salad is filling enough to be a main dish even for the heartiest appetites!
Recipe link: Classic Cobb Salad Recipe
Chocolate Covered strawberries are really easy to make – just melt the chocolate in a microwave, dip the strawberries and let the chocolate harden! That's all there is to it :) These strawberries are so elegant, so delicious, and they are healthy too! Healthy dessert that's yummy – always a winner!
Recipe link: Easy Chocolate Covered Strawberries Recipe
Weekly Shopping List
One-Pot Sausage Pasta
1 lb spaghetti
1 package (14 oz) cooked Italian sausage
1 can (28 oz) crushed tomatoes
3 cups water
1 large onion
5 cloves garlic
1 tsp dried oregano
1 tsp salt
½ tsp pepper
1 cup grated Parmesan cheese
Mango Fish Tacos
1 lb fish
1 lime
½ tbsp oil
1 tbsp taco seasoning
8 8-inch flour tortillas
2 mangoes
1 small onion
1 bell pepper, seeds removed
1 jalapeno pepper, seeds removed
Spanish Potato Omelette
6 medium potatoes, peeled and sliced into ¼-inch slices
2 medium onions, chopped
6 eggs
2 tbsp oil
1 tsp salt
¼ tsp pepper
Spicy Chicken Stir Fry
1 lb skinless boneless chicken breasts
1 large red onion
2 bell peppers
1 tbsp oil
1 tsp paprika
½ tsp garlic powder
1 tsp salt
½ tsp onion powder
½ tsp oregano
½ tsp ground red pepper
½ tsp ground black pepper
Classic Cobb Salad
2 cups of cooked chicken, chopped
4 slices of cooked bacon, chopped
4 hard-boiled eggs, peeled and sliced
2 avocados, peeled and chopped
2 tomatoes, chopped
4 green onions, chopped
4 tbsp blue cheese, crumbled
4 cups of lettuce greens
2 tbsp Ranch dressing
Chocolate Covered Strawberries
1 package (1 lb) strawberries
1 package (8 oz) chocolate chips
1 tbsp butter
Save this for later on your social media:
Get Melanie's FREE Recipes In Your Inbox!
https://www.melaniecooks.com/wp-content/uploads/2016/10/meal_plan_34a.jpg
1196
800
Melanie Mendelson
https://www.melaniecooks.com/wp-content/uploads/2015/11/logo-new2.png
Melanie Mendelson
2016-10-31 09:56:44
2016-10-31 09:56:44
FREE Weekly Easy Meal Plan – Week 34 Recipes