Cinco De Mayo Recipes & Mexican Celebration Party Food Ideas
This post may contain affiliate links (disclosure).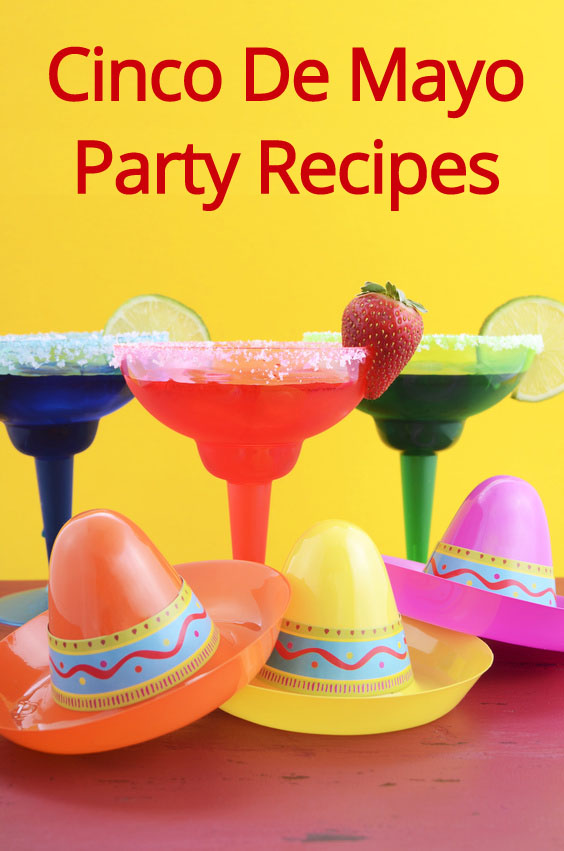 Cinco De Mayo is a Mexican celebration held on May 5 (after all, "Cinco" is 5 and "Mayo" is May in Spanish). Cinco De Mayo celebrates the victory of a Mexican army over French on May 5, 1862. In the US, Cinco De Mayo is celebrated not just by the people of Mexican heritage, but also by everyone else who would just like a good excuse to party and drink margaritas :) Cinco De Mayo is a perfect occasion to throw a Mexican-theme party with Mexican food, drinks and fun decorations. Time to break out the pinata!
Here are some recipes and food ideas for your Cinco De Mayo party:
Cinco De Mayo Appetizers
Chips, chips and more chips! Serve the chips with guacamole, different kinds of salsas (homemade and/or store-bought) and nacho cheese sauce.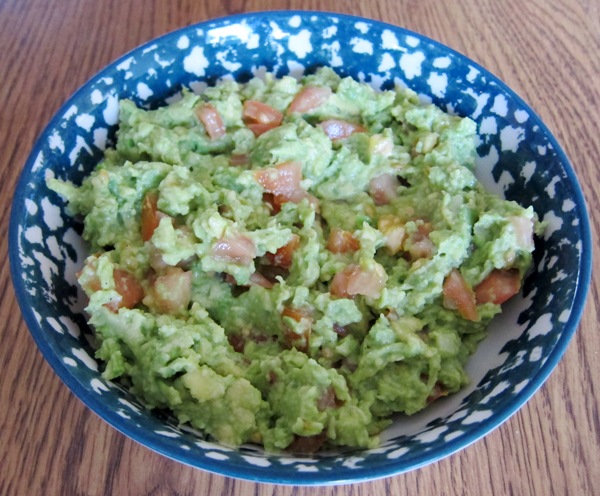 This guacamole will disappear really fast, so make a huge portion! Avocados, tomato, jalapeno, garlic and lime juice – yummm!
Recipe link: Chunky Guacamole
This tortilla chips are baked, not fried! Really easy to make – cut the tortillas into triangles with scissors, then bake until crispy! Genius!
Recipe Link: Baked Tortilla Chips
This mango salsa is simply amazing! Juicy mangoes chopped and mixed with onions, jalapeno and cilantro! Eat it with chips, or by itself as a salad!
Recipe Link: Easy Mango Salsa
Cinco De Mayo Main Dishes
Recipe Link: Mexican Chicken Tortilla Soup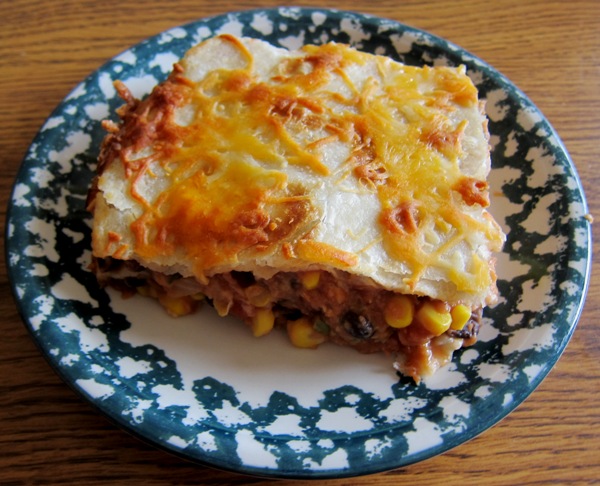 Here's the Mexican take on lasagna – layer the ingredients between tortillas instead of pasta sheets :) Beans, corn, salsa, cheese make a delicious filling for this fun dish!
Recipe Link: Mexican Vegetarian Bean Lasagna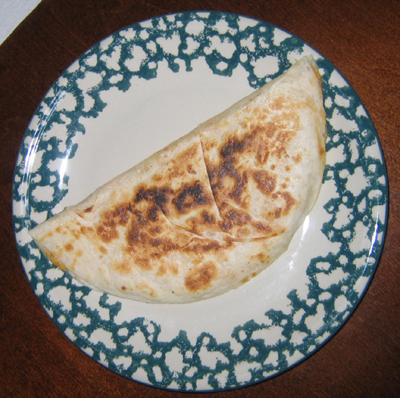 Cheese quesadillas are a universal favorite – even with picky kids! This recipe can be made in less than 5 minutes – can't get easier than that! You can cut the quesadillas into wedges and serve as an appetizer or finger foods, or keep them whole and serve as a main dish!
Recipe Link: Easy Cheese Quesadillas
Mexican Beef Enchiladas Recipe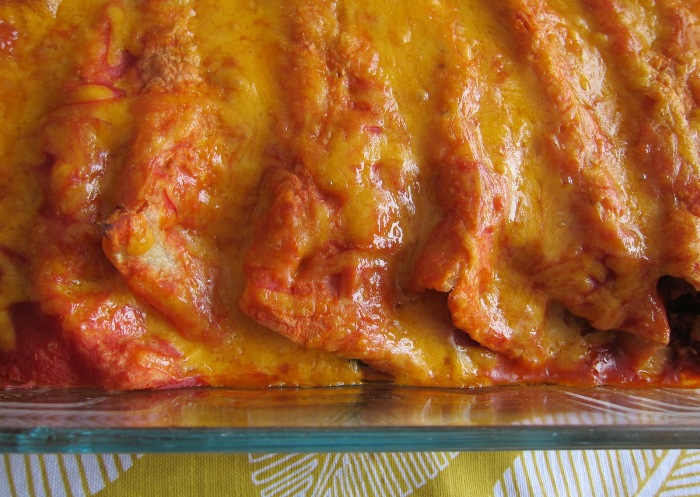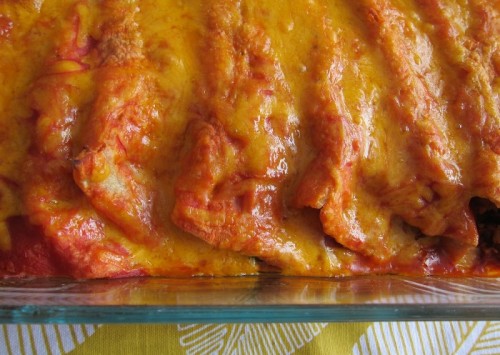 These delicious beef enchiladas are oozing with melted cheese! Enchiladas are a staple Mexican food, you are going to love this recipe!
Recipe Link: Mexican Cheesy Beef Enchiladas
Cinco De Mayo Taco Bar
Put out the taco shells and taco ingredients in separate bowls: cooked ground meat with taco seasoning, guacamole, salsa, shredded cheese, lettuce and corn. Guests can help themselves and assemble their own tacos – everyone is happy and not much work for you :)
Cinco De Mayo Drink Recipes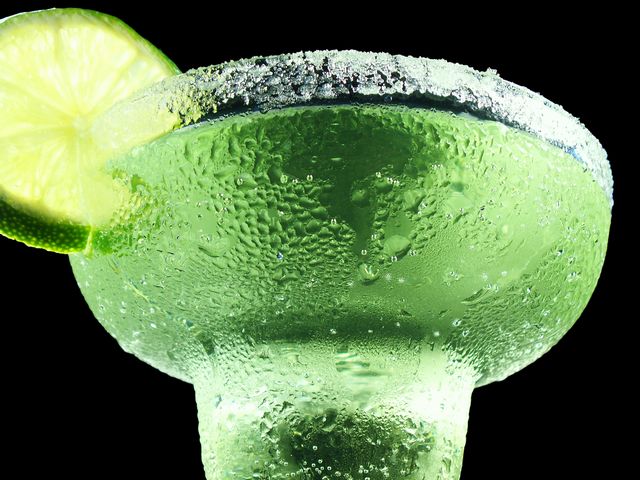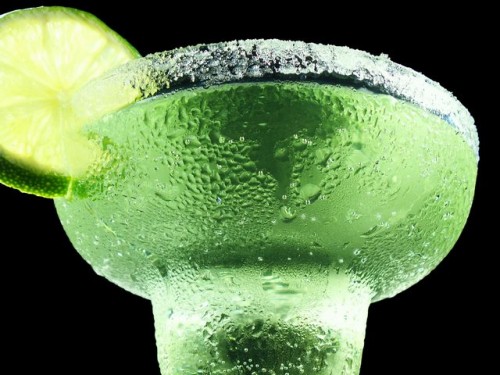 There is no Cinco De Mayo celebration without margaritas! With this easy recipe, you will make amazing margaritas – frozen or on the rocks!
Recipe Link: Easy Margarita Cocktails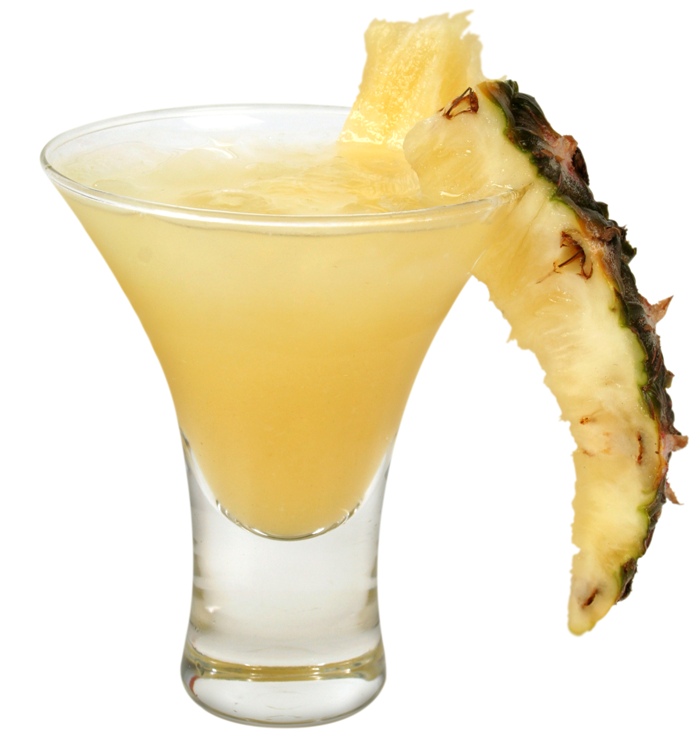 Pina coladas are so refreshing and so tropical – just by sipping a pina colada, you'll feel like you are in Mexico :)
Recipe Link: Pina Colada Cocktails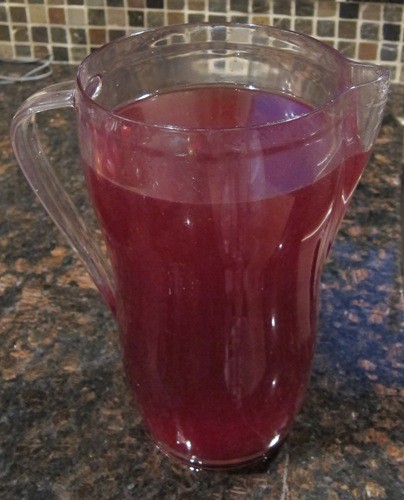 For the non-alcoholic option of Cinco De Mayo drinks, nothing beats the fruit punch. This recipe is super easy, and believe it or not, this punch is made in a slow cooker!
Recipe Link: Slow Cooker Fruit Punch
Cinco De Mayo Dessert Recipes
These double-chocolate cookies are chocolate lover's dream – brown chocolate cookies with white chocolate chips inside! Delicious!
Recipe Link: Double Chocolate Cookies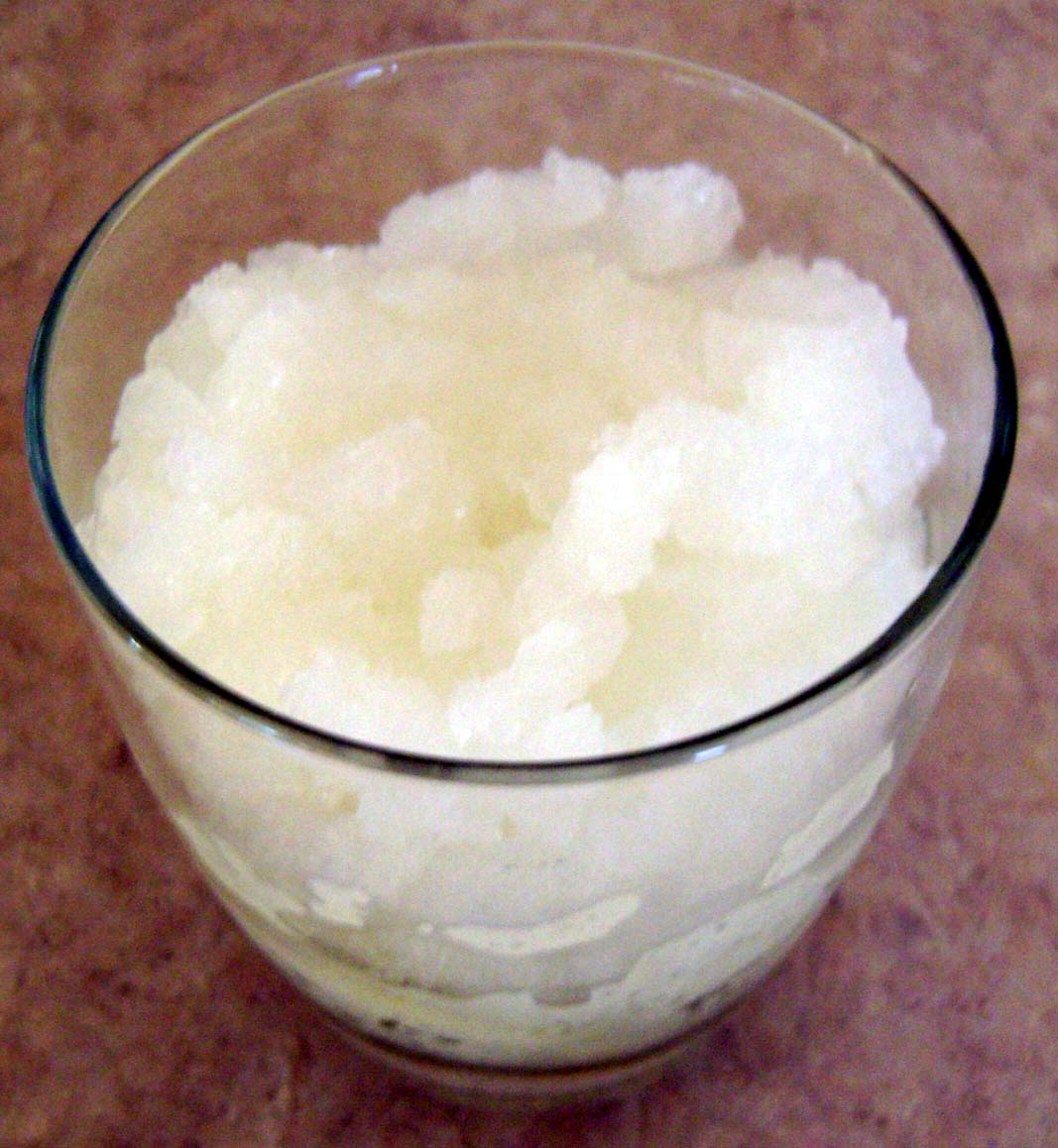 This refreshing lemon ice is a perfect sweet treat to cool you down after this Mexican fiesta!
Recipe Link: Easy Lemon Ice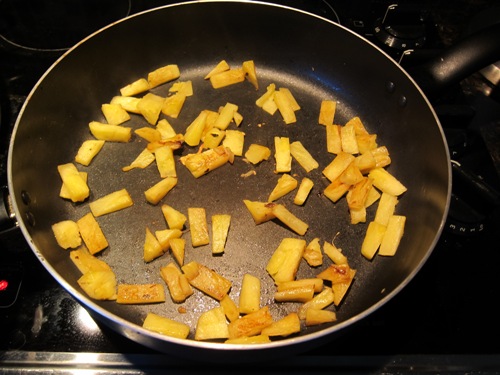 Ever heard of fried pineapple? It's delicious! Warm pan-fried pineapple over ice cream – amazing!
Recipe Link: Fried Pineapple Recipe
Cinco De Mayo Tropical Fruit Salad
Just cut up some tropical fruit – watermelon, pineapple, kiwi, mango, cantaloupe, and mix it in a bowl. Healthy, tasty and refreshing!
With all these delicious recipes and food ideas, you are bound to have an amazing Cinco De Mayo celebration party! Enjoy!
Save this for later on your social media:
Get Melanie's FREE Recipes In Your Inbox!
https://www.melaniecooks.com/wp-content/uploads/2016/04/cinco_de_mayo_recipes.jpg
851
564
Melanie Mendelson
https://www.melaniecooks.com/wp-content/uploads/2015/11/logo-new2.png
Melanie Mendelson
2016-05-01 08:49:35
2016-05-01 19:20:33
Cinco De Mayo Recipes & Mexican Celebration Party Food Ideas