Chipotle Peppers And Onions Fajitas Copycat Recipe
This post may contain affiliate links (disclosure).
Calling all Chipotle lovers! Do you wish they gave you more of those grilled peppers and onions fajitas? Make a huge batch of copycat Chipotle peppers and onions at home and you can eat as much as you want!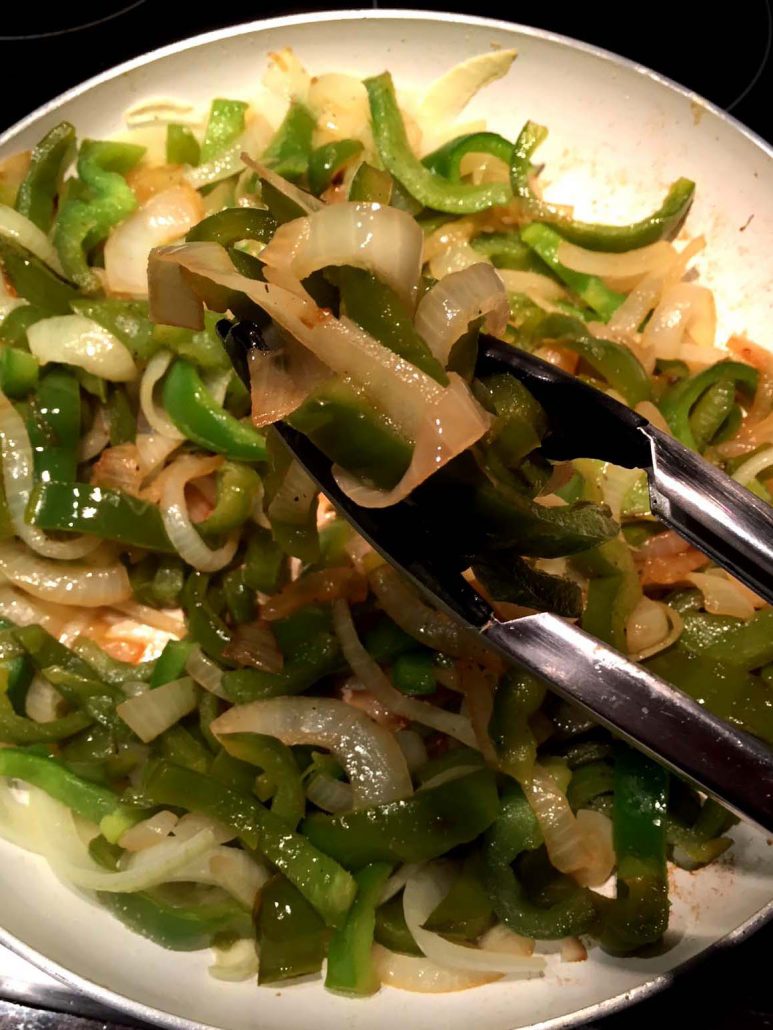 When you are getting your burrito bowl at Chipotle, don't you wish you got more grilled pepper and onion fajitas instead of just few carefully measured pieces? I have great news for you! You can make so much of these Chipotle copycat fajitas at home for a fraction of the price, you will totally get your fajita fix! These peppers and onions are super easy to make too!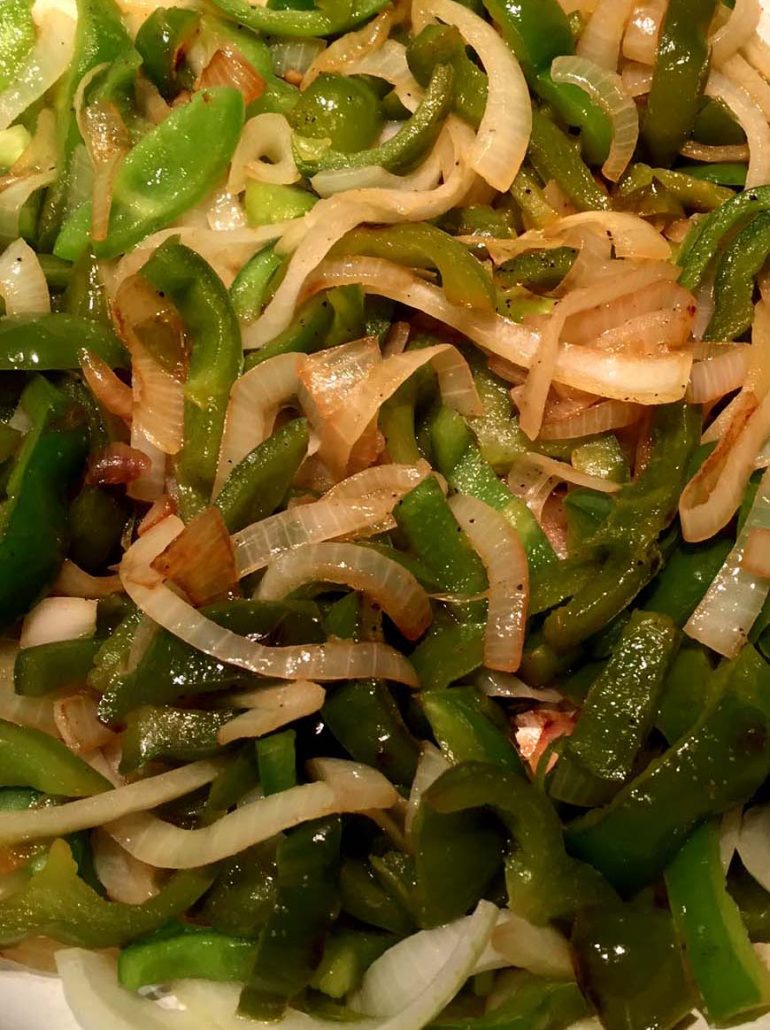 All you need to have on hand to make Chipotle copycat grilled peppers and onions is…. bell peppers and onions :) Well, also a frying pan and some oil and seasonings! Slice the peppers and onions, heat up some oil in a frying pan and cook the peppers and onions until desired doneness, then season them to taste. Your whole house will smell like Chipotle!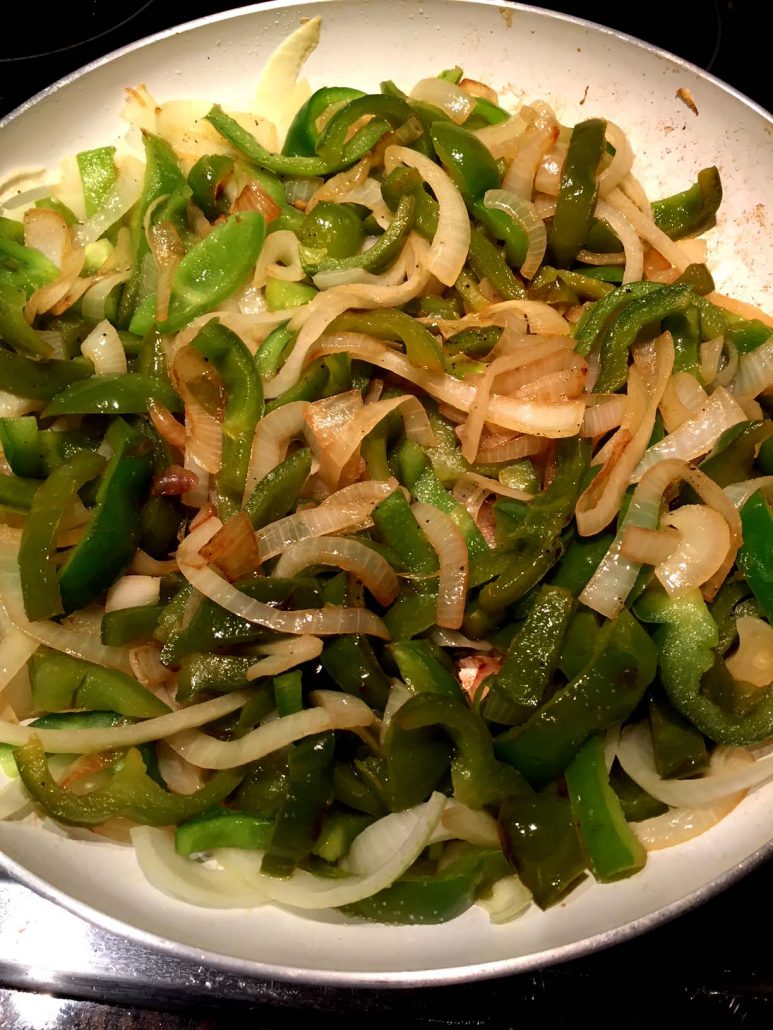 Chipotle uses green peppers and red onions for their fajitas. On the picture I used regular yellow onions as those were the only ones I had on hand and I wanted some fajitas NOW! If you are shopping in advance and want to make your fajitas as close to Chipotle's version as possible, get a red onion. Since red onions are usually huge, one onion should be enough. Or if you don't care about being an exact "copycat", just get any type of onions (the cheapest ones)! Same with peppers – feel free to use other bell pepper colors such as red, yellow and orange. The green ones are usually the cheapest though :)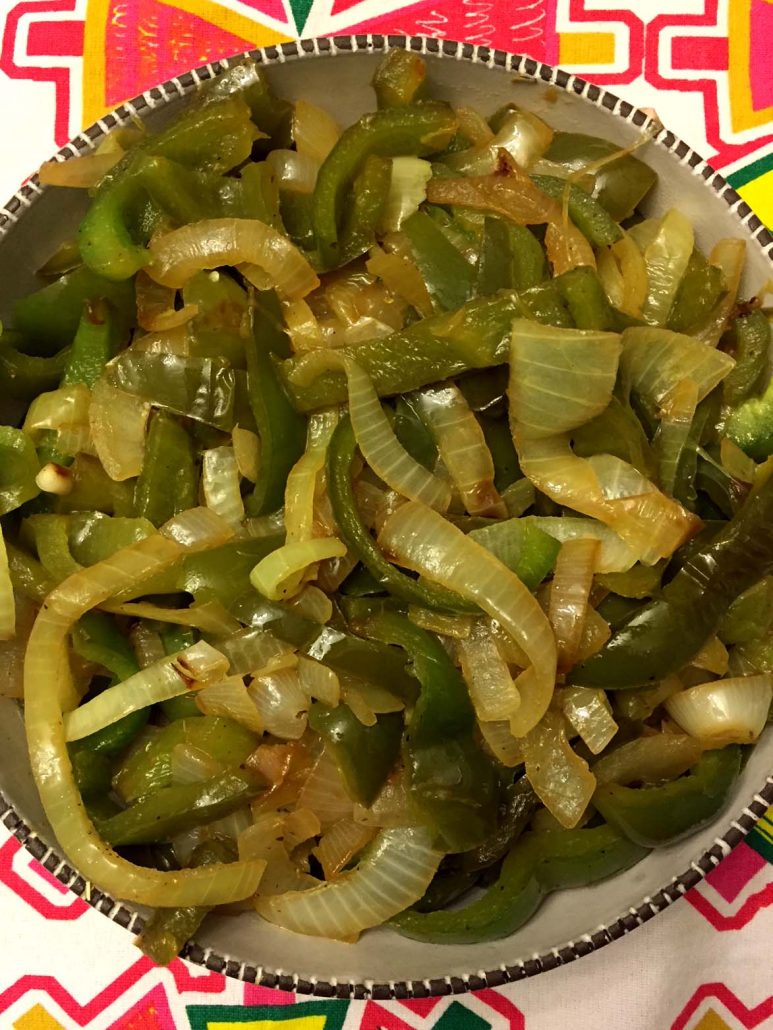 To get a more "grilled" look for your bell peppers and onions, stir them less often so they become charred. The less you stir, the more blackened they get.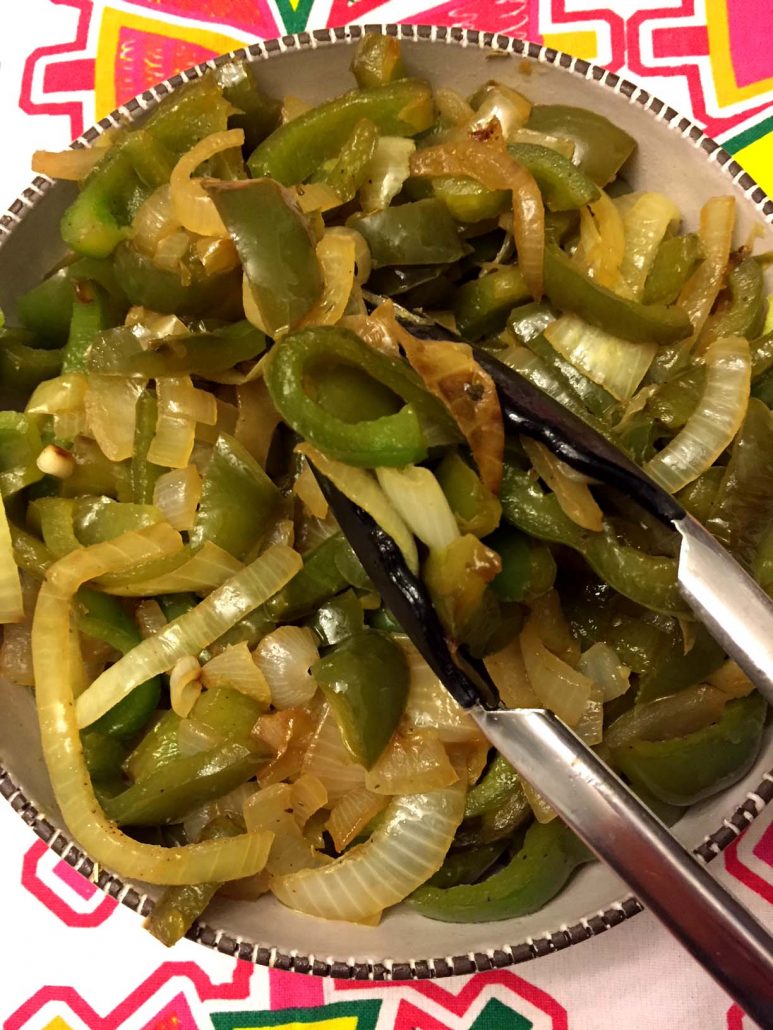 These awesome grilled peppers and onions are very versatile and go great with anything! Add them to tacos and burritos, mix with cooked chicken to make chicken fajitas, add to scrambled eggs to make vegetable omelette, serve over rice, mix them into pasta or serve with any meat or fish for a simple side dish. They are super healthy too and make a great gluten-free option! With so many ways to eat these awesome Chipotle copycat peppers and onions, the whole batch will disappear in no time!
Can't get enough Chipotle? You will love these other Chipotle inspired recipes:
Chipotle Style Mason Jar Salad Meal Prep
Chipotle Copycat Cilantro-Lime Rice
Click Here To Pin This Recipe
Chipotle Peppers And Onions Fajitas Copycat Recipe
Do you love Chipotle's pepper and onion fajitas? Now you can make a huge batch of then at home for a fraction of a price! These yummy copycat Chipotle peppers and onions are so versatile, they'll enhance any dish! Add them to tacos, burritos, to pasta or over rice, YUM!
Ingredients
4

bell peppers

cored and sliced

2

medium onions

or 1 large, sliced

1

tbsp

oil
Salt

pepper and chili powder to taste
Instructions
Heat the oil on a large non-stick skillet over medium-high heat.

Add sliced onions and peppers. Cook, stirring every 2 minutes, until tender, yet still crisp (about 6 minutes). Do not overcook, as the peppers and onions will soften more as they cool down.

Sprinkle the peppers and onions with salt, pepper and chili powder to taste.
Save This Recipe
Save this for later on your social media:
Get Melanie's FREE Recipes In Your Inbox!
https://www.melaniecooks.com/wp-content/uploads/2017/11/peppers_with_onions_grilled-1.jpg
1546
1160
Melanie Mendelson
https://www.melaniecooks.com/wp-content/uploads/2015/11/logo-new2.png
Melanie Mendelson
2017-11-17 07:00:52
2021-12-08 09:01:16
Chipotle Peppers And Onions Fajitas Copycat Recipe