Easy Baked Italian Meatballs Recipe
This post may contain affiliate links (disclosure).
These baked Italian meatballs are the juiciest tastiest meatballs ever! They disappear immediately!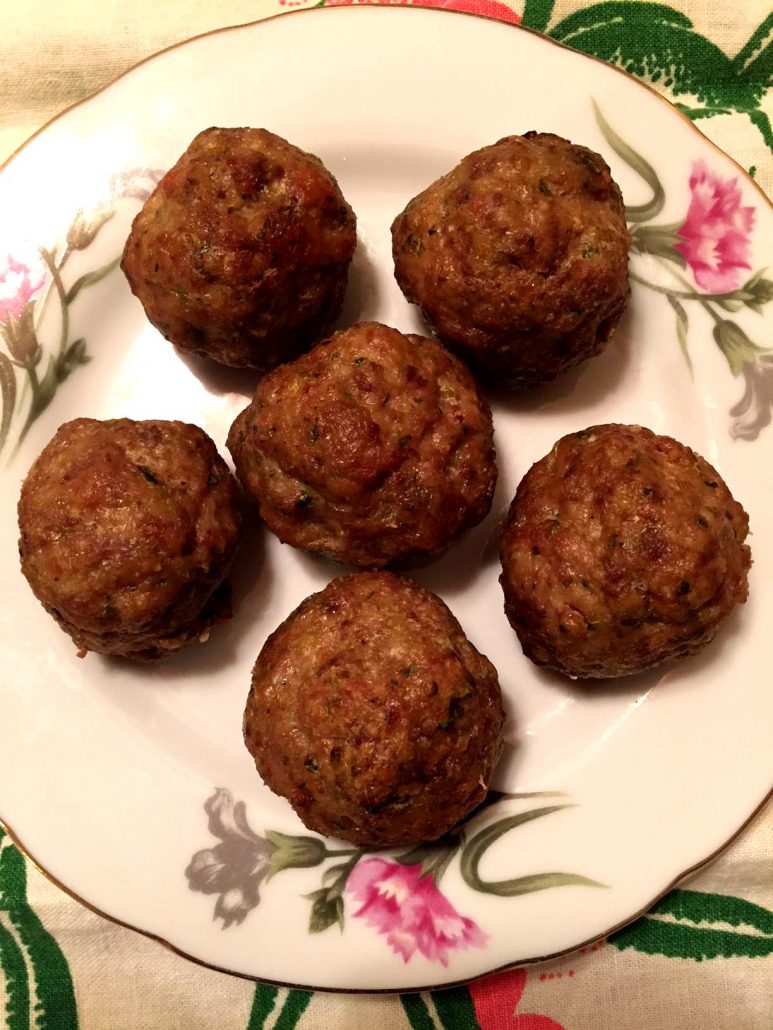 Meatballs are a very popular recipe in our house! They are a true crowd pleaser – if you are not sure what to make for dinner, meatballs can be your go-to! These baked Italian meatballs are mouthwatering!
These Italian meatballs are baked in the oven, which is much easier than cooking them in a pan on the stove. You put the meatballs in the oven and forget about them until they are ready – no need to stand over the hot stove and worry about them burning on the frying pan!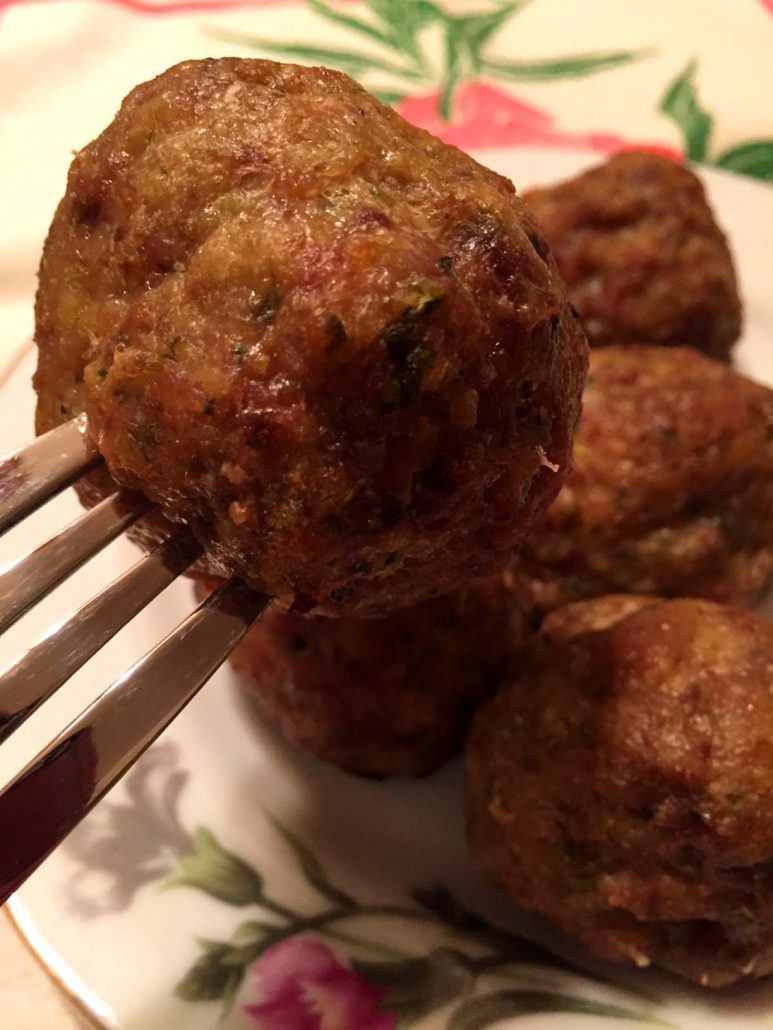 You can serve these baked Italian meatballs with or without sauce. If you like to serve them with sauce, make the sauce separately (see my Italian tomato sauce recipe) and pour the sauce over baked meatballs. Whichever way you serve them, these baked meatballs taste amazing!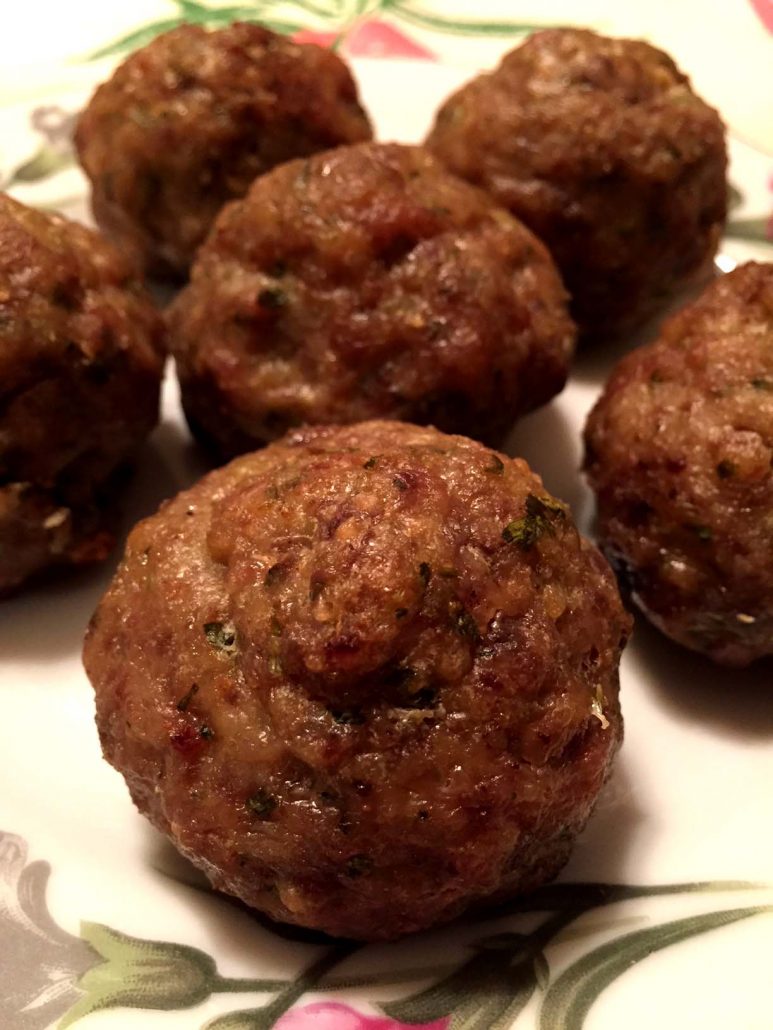 If you are looking for gluten-free or keto meatball options without bread crumbs, check out my recipes for gluten-free meatballs and keto meatballs. I make meatballs so many different ways (including Instant Pot meatballs), you can find them all in my ever-growing meatball recipes collection :)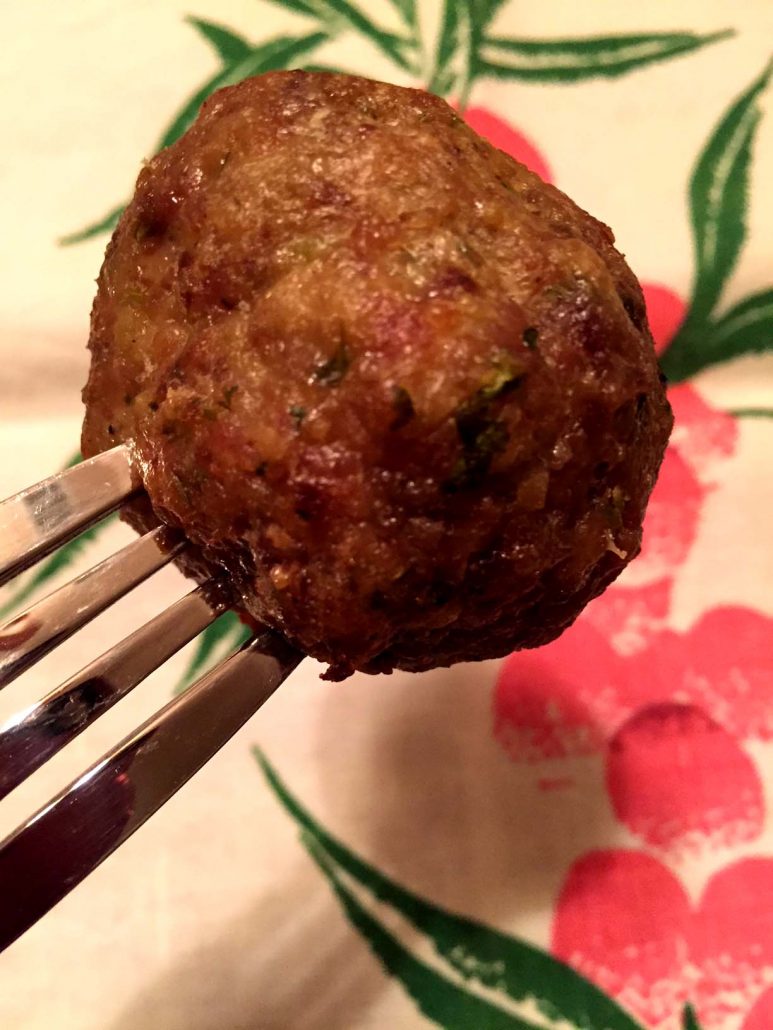 These baked Italian meatballs are also great for meal prep. They reheat very well and taste yummy the next day! You can also freeze cooked meatballs for later and thaw them in refrigerator overnight or in a microwave when ready to eat.
Feel free to double the recipe and portion them out in meal prep containers for week's worth of lunches! Baked meatballs are also great as a salad protein – that would be quite a nice change from the boring sliced chicken :)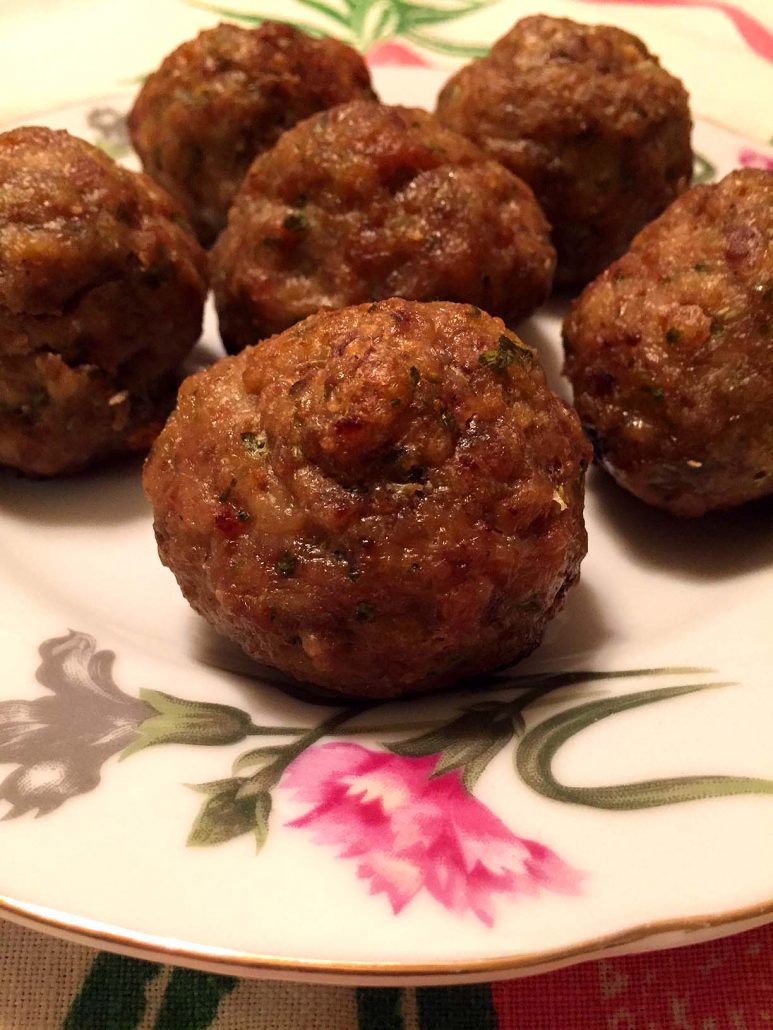 Making baked Italian meatballs is very easy, and this recipe uses very simple everyday ingredients that you might already have in your refrigerator and pantry. To make them, simply combine ground beef, dried bread crumbs, eggs, milk, minced garlic, chopped parsley, salt and pepper in a bowl, roll into meatballs, put meatballs on a baking sheet and bake in pre-heated 425F oven for 20 minutes (see the printable recipe card on the bottom for exact ingredient quantities). Yes, 20 minutes is enough for these meatballs to be completely cooked through (overcooking toughens the meat)! What a quick and easy dinner, no wonder why I make these baked meatballs so often!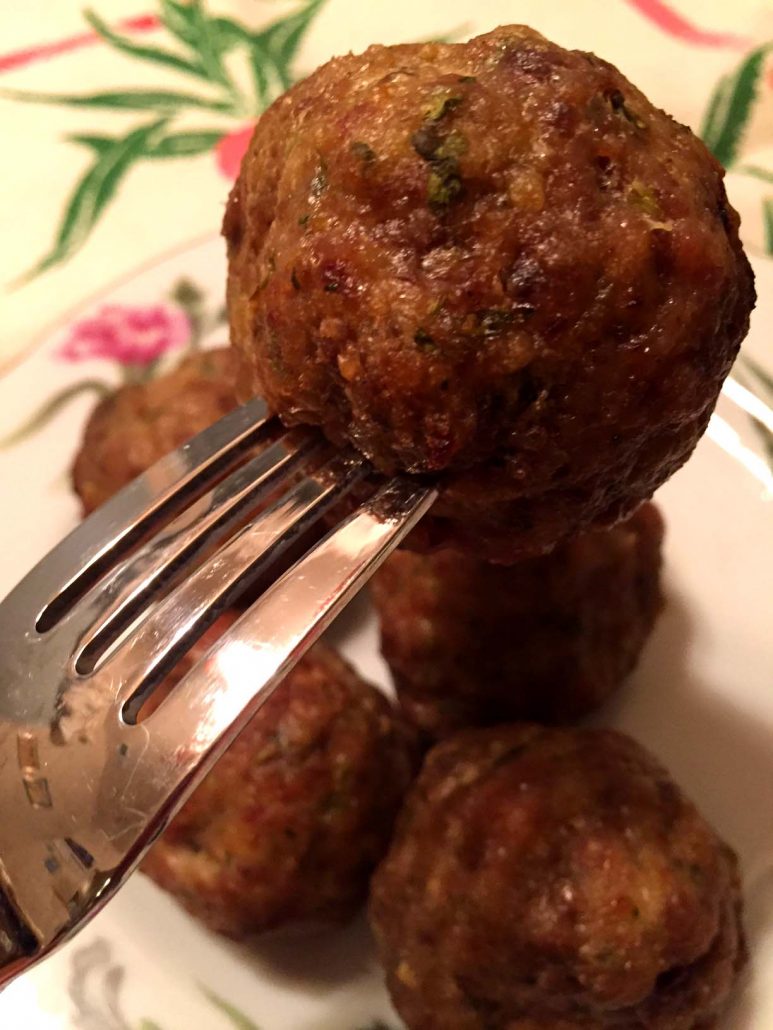 If you like baked Italian meatballs, you will also love these easy recipes:
Easy Baked Tacos – the tacos are pre-assembled and baked in the oven in a casserole dish – what a great time saver!
Baked Italian Sausage – the easiest dinner ever! I always keep a package of Italian sausage in a freezer for spontaneous easy dinner!
Meatloaf In A Muffin Tin – individual meatloaves that kind of look like meatballs :) Muffin tin is a clever hack for speeding up the meatloaf cooking process!
Italian Chicken Parmesan – this classic Italian chicken recipe is so easy to make and so delicious!
Italian Lemon Ice – you can make this refreshing Italian ice at home just using your freezer, no special equipment needed!
Click Here To Pin This Recipe
Easy Baked Italian Meatballs Recipe
These baked Italian meatballs are so easy to make and taste amazing! They are so tender and juicy, this is going to become your favorite meatball recipe!
Instructions
Preheat the oven to 425F. Line a baking sheet with parchment paper.

Put all ingredients in a large bowl and mix until combined.

Shape the meat mixture with your hands into 1 1/2 inch meatballs. Put meatballs on a baking sheet in a single layer, so they are not touching.

Put meatballs in the oven and bake for 20 minutes.
Save This Recipe
Save this for later on your social media:
Get Melanie's FREE Recipes In Your Inbox!
https://www.melaniecooks.com/wp-content/uploads/2018/03/baked_italian_meatballs.jpg
1632
1224
Melanie Mendelson
https://www.melaniecooks.com/wp-content/uploads/2015/11/logo-new2.png
Melanie Mendelson
2018-03-10 16:44:51
2021-12-08 07:51:44
Easy Baked Italian Meatballs Recipe