How To Freeze Meatballs The Best Way
This post may contain affiliate links (disclosure).
If I had to pick one recipe that freezes well, it would be meatballs. Did you know that you can freeze meatballs without any deterioration of flavor and texture? When you defrost these meatballs later, they will taste like they were freshly made!
When it comes to frozen meals, I'm pretty picky. Many foods simply don't freeze well and taste "off" when you eat them later after thawing. Meatballs is one of the few foods that I can't even tell the difference if they were made 5 minutes ago or cooked from frozen.
Homemade frozen meatballs are much tastier than packaged pre-cooked frozen meatballs that are sold in a frozen foods isle of the grocery store. Packaged frozen meatballs have different texture that doesn't compare to homemade.
So how should you freeze meatballs – raw or cooked, and with the sauce or without? Here's how I do it: I freeze them cooked with the sauce.
When I make meatballs, I make a huge batch using 4 pounds of meat and 2 large jars of tomato sauce. To make super tender and juicy meatballs, I use my best tested meatballs recipe. Half of it I serve right way, and the other half goes in a freezer.
To freeze cooked meatballs with the sauce, just place them in a freezer bag, flatten the bag to squeeze the air out and seal it. Label and date the freezer bag so you don't forget what's in there, and put it in a freezer.
To defrost frozen meatballs, you can either move the freezer bag to the refrigerator to thaw overnight, or take the frozen meatballs out of the freezer bag (you might need to cut the bag with scissors), put in a microwave-safe bowl and defrost in a microwave.
Once you defrost frozen meatballs, you can then heat them until hot in a microwave.
Another way to defrost frozen meatballs is using a slow cooker. Just take frozen meatballs out of a freezer bag, put them in a crockpot and cook for 6-7 hours on Low or 3 hours on High.
When you freeze meatballs, you'll know that you have a tasty meal in your freezer for those times you don't have time, ingredients or energy to cook!
Here's the picture of the yummy meatballs that are ready to eat (and were previously frozen):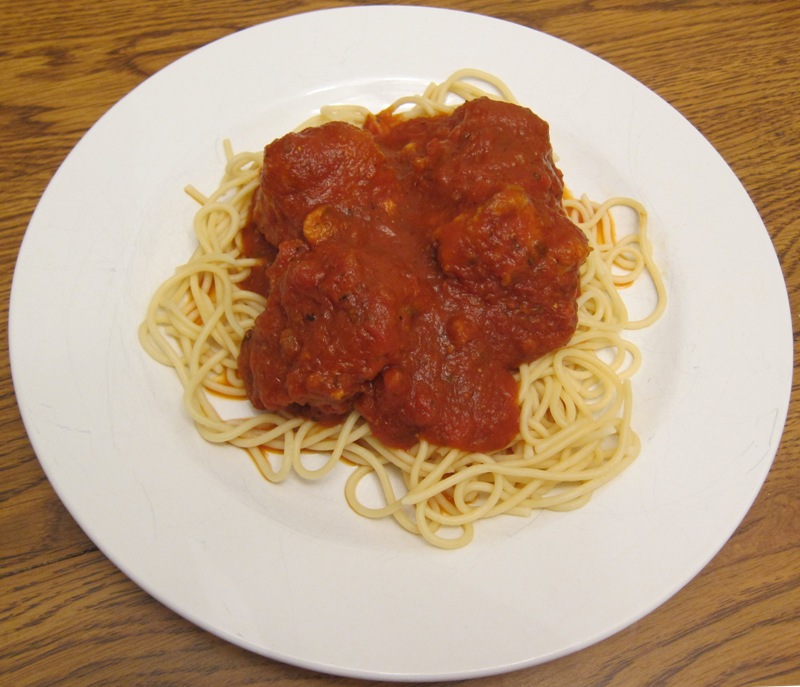 Enjoy these yummy meatballs – freezing them is so convenient! Check out my recipe for meatballs that freeze well.
Save this for later on your social media:
Get Melanie's FREE Recipes In Your Inbox!
https://www.melaniecooks.com/wp-content/uploads/2014/01/how_to_freeze_meatballs.jpg
628
800
Melanie Mendelson
https://www.melaniecooks.com/wp-content/uploads/2015/11/logo-new2.png
Melanie Mendelson
2014-01-07 08:33:50
2018-03-10 16:08:40
How To Freeze Meatballs The Best Way