Easy Baked Italian Sausages Recipe
This post may contain affiliate links (disclosure).
This delicious oven baked Italian sausage is the easiest dinner ever! You'll always want to have some Italian sausages in the freezer for a busy weeknight!
This oven baked Italian sausage recipe is so simple and straight-forward, you might wonder how it made its way on a food blog ;) After all, aren't the food bloggers supposed to showcase their fancy creations with a long list of ingredients and many confusing steps? LOL if you are looking for fancy, this ain't so :) Only easy recipes make their way into my kitchen because simple is how I like it!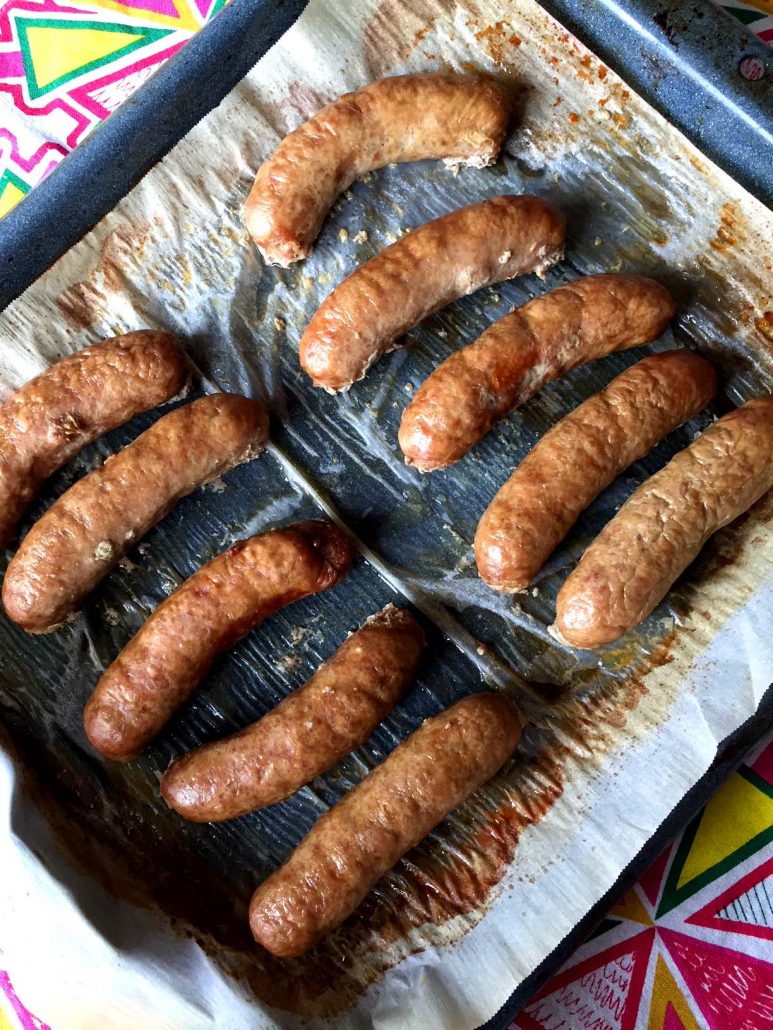 To make these baked Italian sausage links, all you need is… Italian sausage! Yep, just 1 ingredient – it's a *GASP* one-ingredient recipe! Prep? All the prep you need is to turn on the oven and open the package of Italian sausages :) Wash dishes? Hmm… I line the baking sheet with foil or parchment paper, so there is nothing to wash. Yes! 1 ingredient, nothing to prep and nothing to wash – that's my kind of a recipe!
You can use any type of uncooked sausages for this recipe – sweet Italian, spicy Italian, beef and pork sausage or turkey sausage. On these pictures, I used sweet Italian turkey sausages and they were delicious!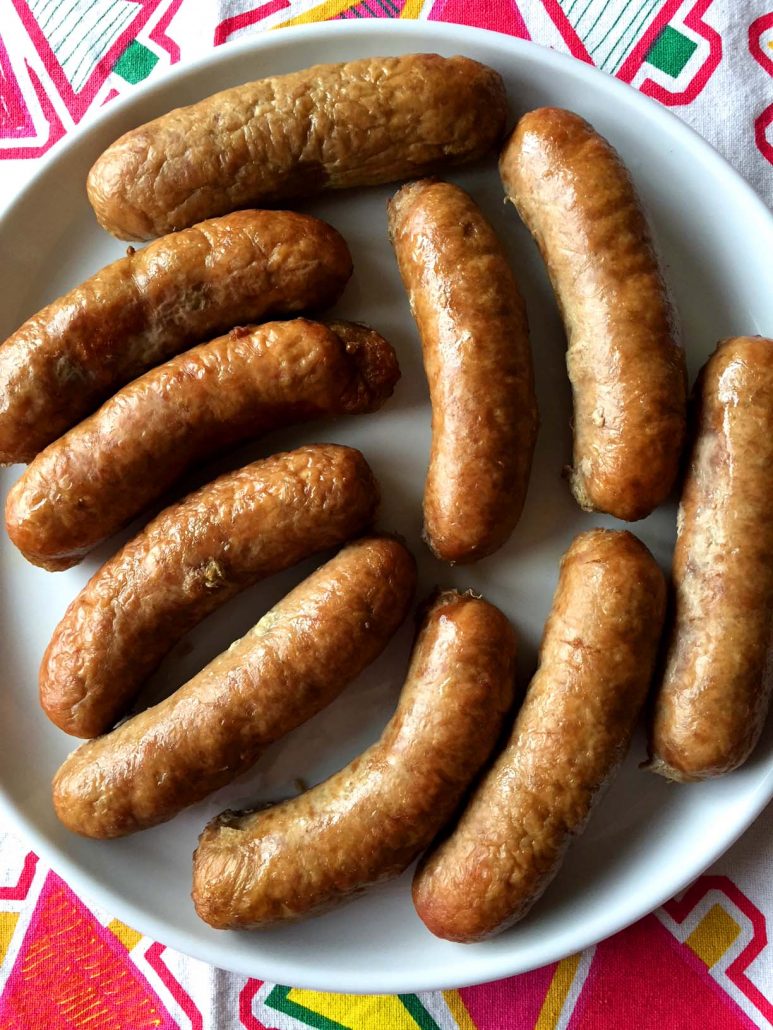 How To Bake Italian Sausage
Making baked Italian sausages is super easy – just preheat the oven to 400F and bake the sausage for 25 minutes. That's all there is to it!
For an easy side dish, you can put in some veggies alongside the sausage so they bake at the same time. You can also put in another baking sheet with potatoes to make best ever roasted potatoes (the recipe for those roasted potatoes states 425F, but they will bake at 400F just fine too) or hasselback sweet potatoes – yum!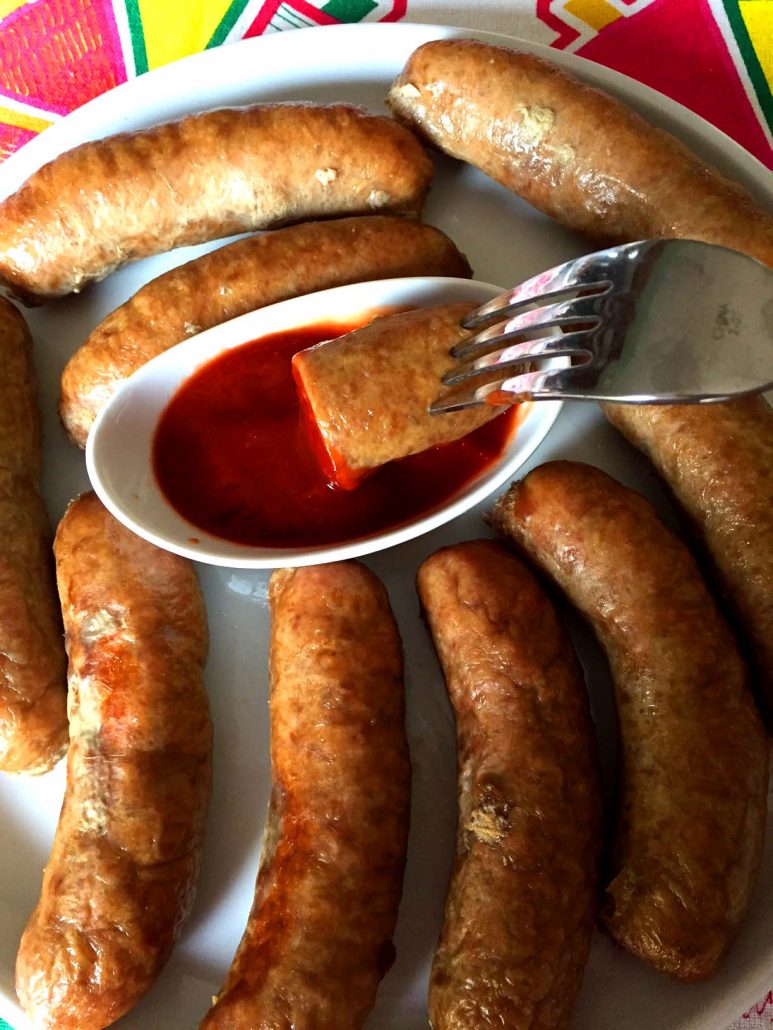 Another amazing thing about this easy baked Italian sausage recipe is the fact that you can bake it straight from frozen. Yes, you don't have to defrost the Italian sausage before baking – just put the frozen sausages in the oven and add 15 minutes to the baking time. Since frozen sausages in the package are all stuck together, take them out of the oven after the first 15 minutes and separate them so they are not touching each other, then return to the oven and bake as usual. I always have a package of frozen Italian sausages in my freezer for those busy nights when there is nothing to eat :)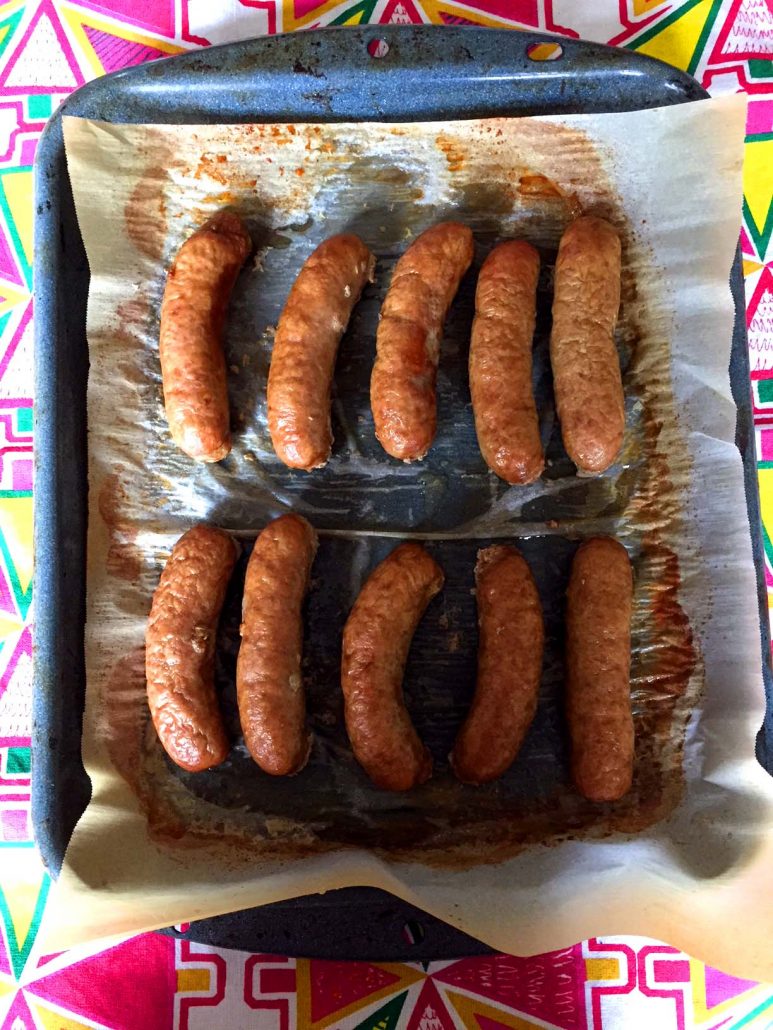 If you like these baked Italian sausages, you will also love these easy recipes:
BBQ baked sausage recipe – easy variation of this basic baked Italian sausage recipe :) It uses 2 ingredients – Italian sausages and BBQ sauce!
Baked Glazed Summer Sausage – you can also use salami for this, it makes an awesome easy appetizer!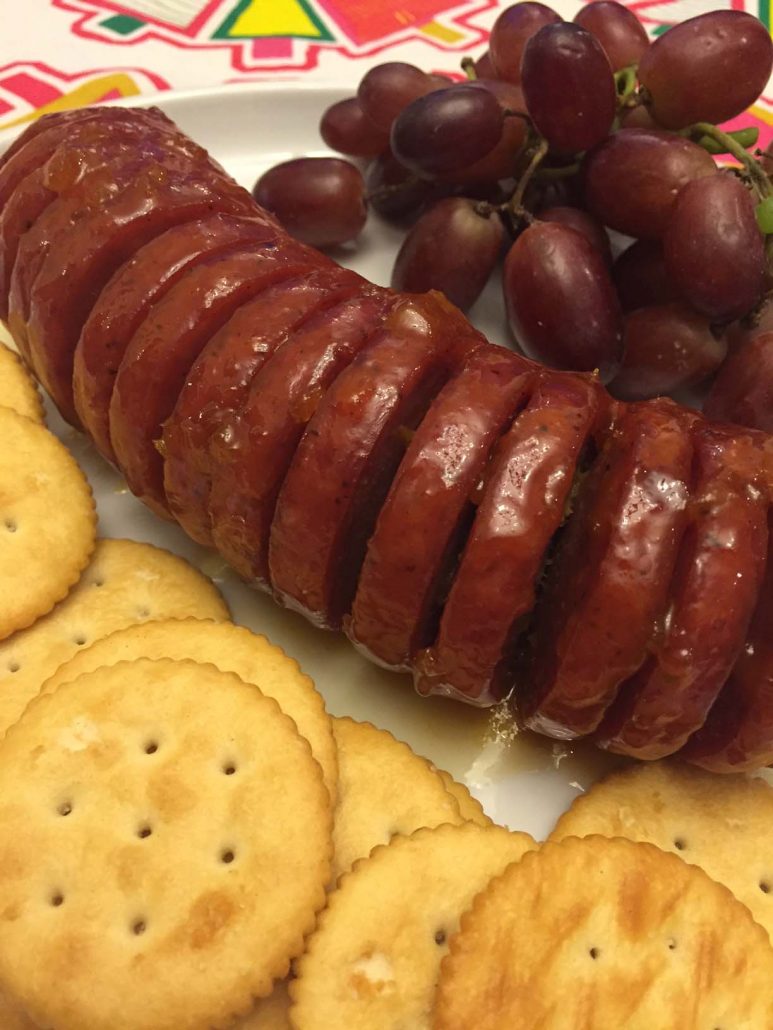 Cheesy One Pot Sausage Pasta – chop up your baked Italian sausages and use them in this easy 20-minute one-pot pasta dish!
Click Here To Pin This Recipe
Easy Baked Italian Sausages Recipe
This delicious oven baked Italian sausage is my go-to weeknight dinner! I always keep a package of Italian sausages in the freezer so I can stick it in the oven and make this yummy baked sausage! Easiest dinner ever!
Instructions
Preheat the oven to 400F. Line a baking sheet with foil or parchment paper.

Put the sausages on a baking sheet in a single layer, so they are not touching.

Put Italian sausage in the oven and bake for 25 minutes.
Notes
If baking the Italian sausage straight from frozen (without defrosting), add an extra 15 minutes to the baking time.
Save This Recipe
Save this for later on your social media:
Get Melanie's FREE Recipes In Your Inbox!
https://www.melaniecooks.com/wp-content/uploads/2017/11/baked_italian_sausages_oven.jpg
1632
1224
Melanie Mendelson
https://www.melaniecooks.com/wp-content/uploads/2015/11/logo-new2.png
Melanie Mendelson
2017-11-08 07:26:14
2021-12-08 09:01:35
Easy Baked Italian Sausages Recipe