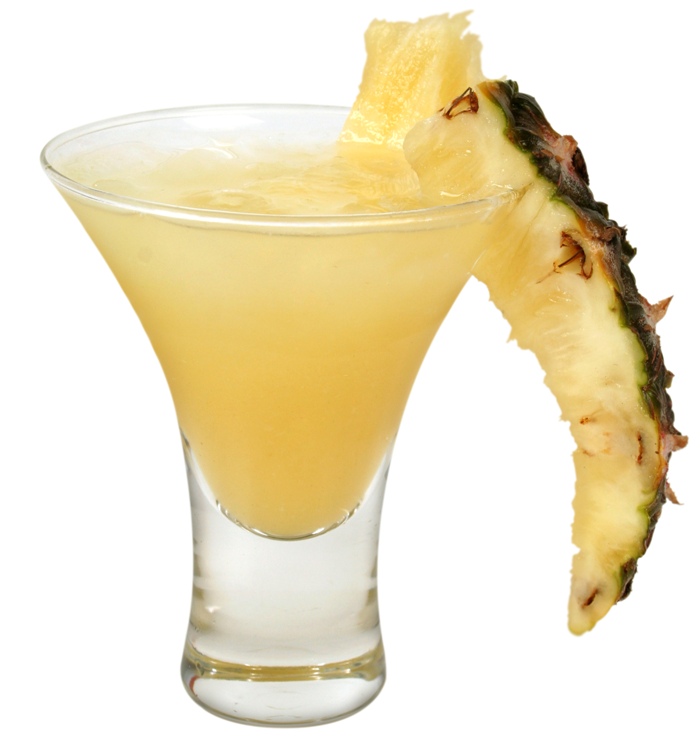 There is nothing that tastes better on a hot evening than a nice, cold, delicious Pina Colada. Whether you're sitting by the pool in your backyard or simply watching the kids run around, this tropical drink will take you away and give you the feeling of lazing on a beach in the Caribbean, soaking up the sun and feeling the gentle mist of the ocean spray on your face.
If you don't know how to make Pina colada, you'll be delighted to know that this drink requires very few ingredients and is one of the simplest cocktails to mix up. You can also mix up all the ingredients, minus the alcohol, so your kids can have their own Pina colada.
Pina Colada Cocktail Drink Recipe
This delicious tropical drink is a universal favorite!
Author:
Melanie Mendelson
Ingredients
1 cup of light rum
¾ cup of cream of coconut
2 cups of pineapple juice
3 cups crushed ice
4 pineapple spears
Instructions
Mix the rum, cream of coconut, pineapple juice, and ice in a blender. Then pour the Pina colada mix into glasses and garnish with the pineapple spears. This mixture makes 4 Pina coladas so you can share with your friends.
How To Make A Pina Colada From The Mix
For an even simpler way to make a Pina colada, buy the ready-made alcohol-free Pina colada mix and pour some of that along with some rum and ice into a blender. Blend it up and pour it into glasses. You can also omit the rum and mix up some of the ready-made mix with some ice for your kids. They will love the tropical taste of it.
For a different spin on a traditional Pina colada, you can try throwing some strawberries or blueberries into the mix for additional flavor. Or you can top the Pina colada with some whipped cream for a different fun, yet tasty approach. If you like Pina Coladas, you will also love my easy margarita recipe.
http://www.melaniecooks.com/wp-content/uploads/2014/07/pina_colada.jpg
744
700
Melanie Mendelson
http://www.melaniecooks.com/wp-content/uploads/2015/11/logo-new2.png
Melanie Mendelson
2013-07-16 07:15:18
2016-04-30 18:48:17
How To Make A Pina Colada