Korean Sauna Eggs Recipe In The Instant Pot Pressure Cooker
This post may contain affiliate links (disclosure).
These authentic Korean Sauna Eggs are brown on the inside and have a deep roasted flavor! Instant Pot is a perfect tool for making them at home!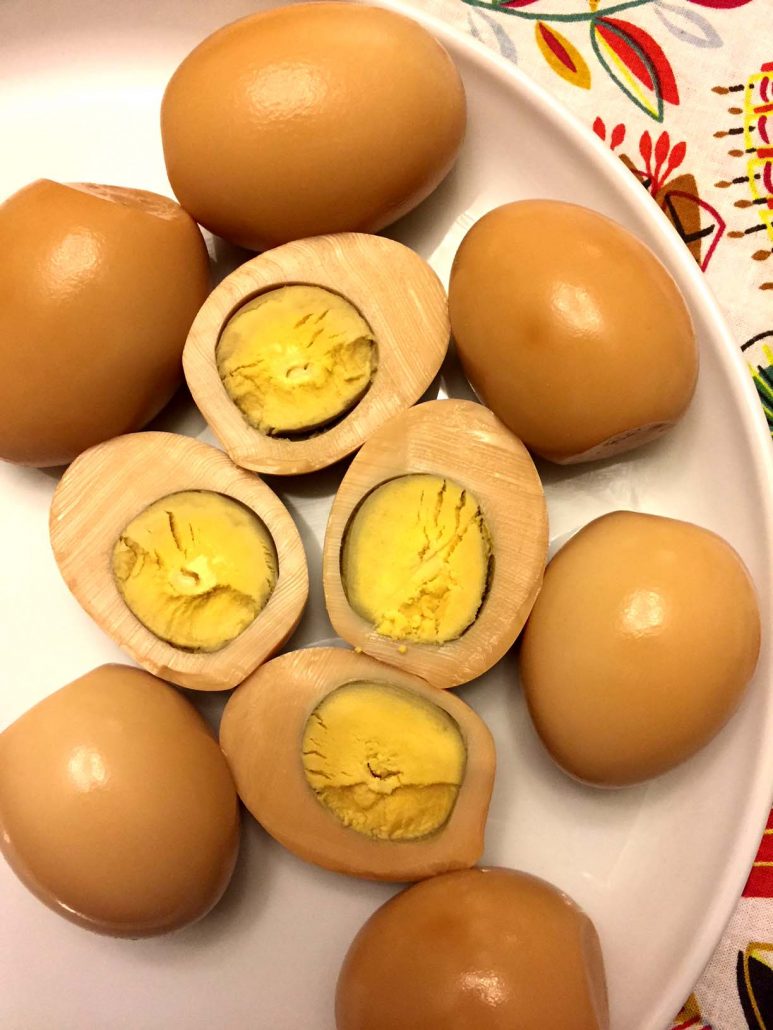 If you never heard of Korean Sauna Eggs, you are in for a treat. They are called the "sauna eggs" because they are a very popular snack in Korean spa saunas!
A very unique thing about Korean Sauna Eggs is their egg white turns brown in color. You don't need any special type of eggs to make them, just regular eggs :) It's the special cooking process that turns the egg white brown! Did you ever think it's possible?
Korean Sauna Eggs not only are unique in color, they are also unique in taste. This is no ordinary hard-boiled egg! Brown Korean eggs are much softer then regular boiled eggs, and they also have a deep roasted nutty flavor. Their taste is impossible to describe exactly, you just have to try them and see for yourself :)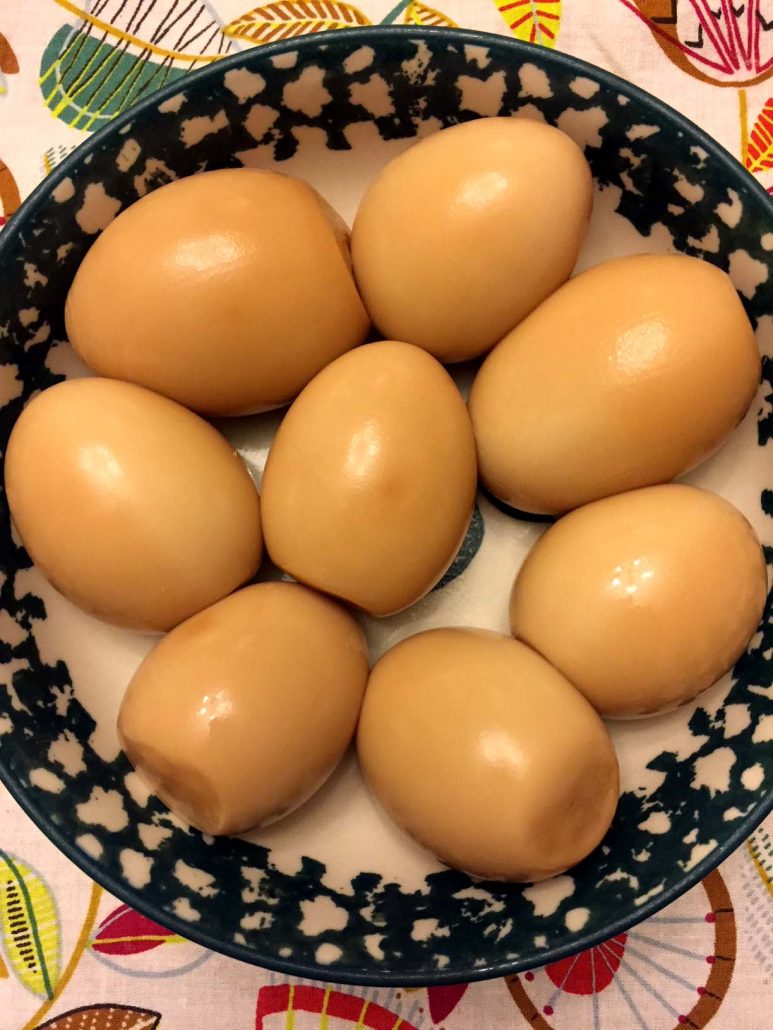 These Korean Sauna Eggs make a very satisfying snack – so healthy and yummy! You can have them for breakfast too, they are perfect for breakfast on the go!
The egg white in Korean eggs turns brown because these eggs are cooked for a long time at high pressure. The original recipe calls for a special pressure rice cooker, but how many people have those on hand? With the growing popularity of the Instant Pot pressure cooker, it seemed logical to me to adapt this authentic Korean recipe to the Instant Pot!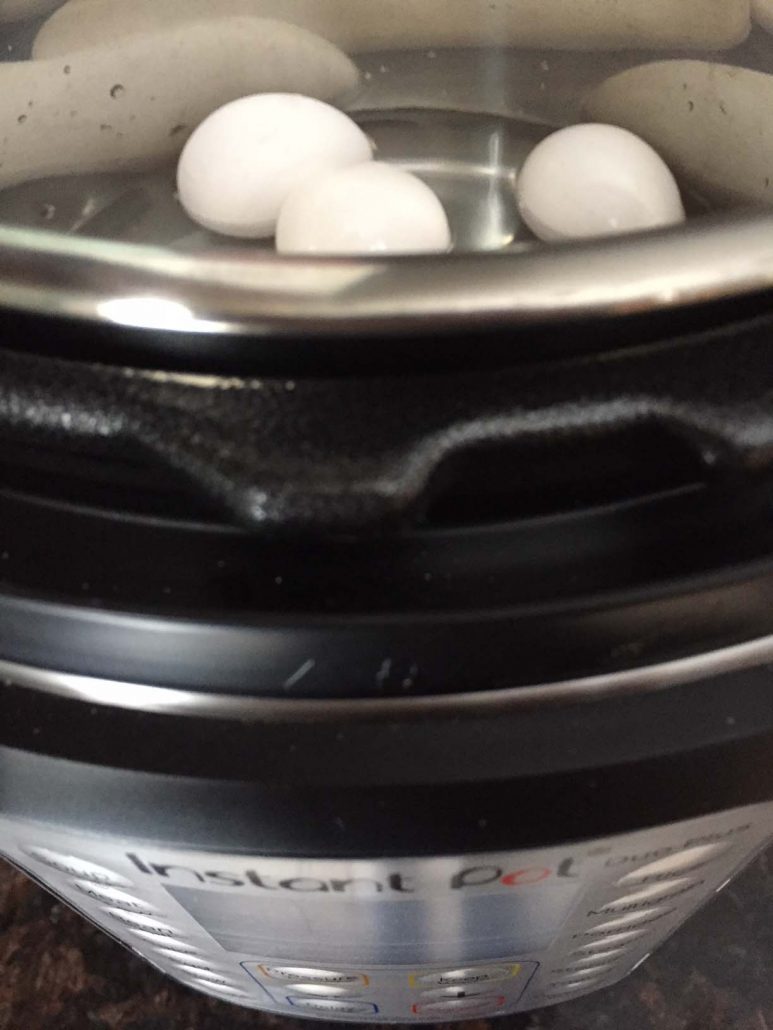 I love my Instant Pot! It cooks stuff in a fraction of time it would take to make using traditional methods. It also can cook meat directly from frozen! I also use my Instant Pot to make regular hard-boiled eggs – not just Korean :) Instant Pot hard boiled eggs always peel easily, no craters in the eggs and stuck peels, which is a huge thing for me!
How To Make Korean Sauna Eggs In The Instant Pot
The recipe for Korean Sauna Eggs in the Instant Pot is easy to make and easy to remember. You can put as many eggs as you want in the Instant Pot, as long as they fit in a single layer – do not put the eggs on top of each other. Add 2 cups of water and 2 teaspoons of salt. Press the "Pressure Cook" or "Manual" button and set the cooking time for 2 hours on High pressure. When the eggs are done cooking, carefully remove them from the Instant Pot with a slotted spoon and put in a bowl of cold water with ice, then after a few minutes they'll be ready to peel. That's it!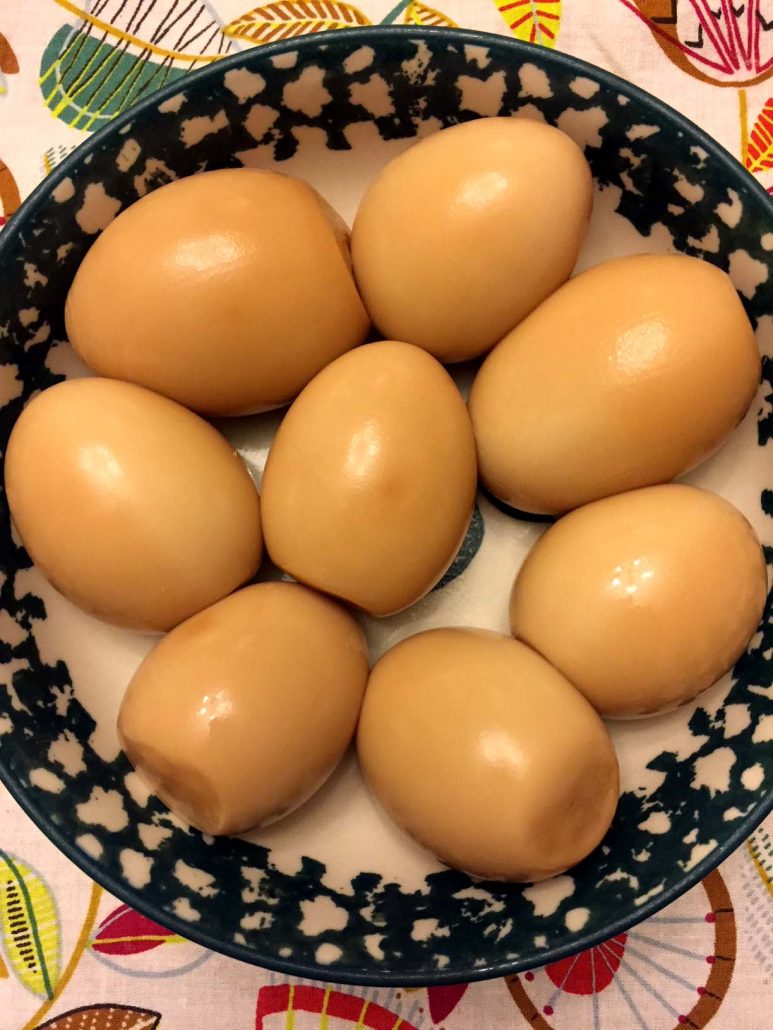 To remember the Instant Pot Korean Sauna Eggs recipe, just remember the number "2". 2 cups of water, 2 teaspoon of salt, 2 hours of cooking time :)
Now you'll know the recipe by heart!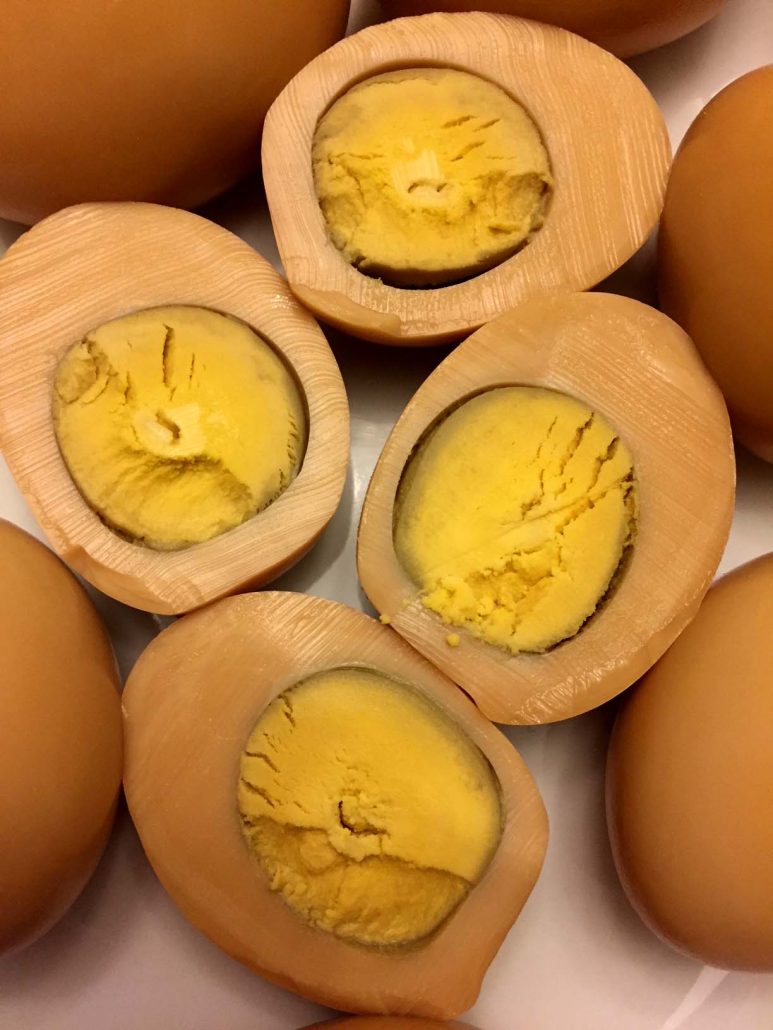 Unfortunately you cannot make Korean Sauna Eggs without a pressure cooker. If you simply boil the eggs in a regular pot of water for 2 hours, they'll just be the plain hard-boiled eggs. It's the pressure cooking process that makes them extra soft and turns them brown in color and roasted in taste. So if you are thinking about getting a pressure cooker, you might as well get the most popular and widely used one – the Instant Pot!
If you like this Korean Sauna Eggs recipe, you will also love these easy recipes:
Meatloaf In The Instant Pot – this is the quickest and easiest way of making meatloaf ever!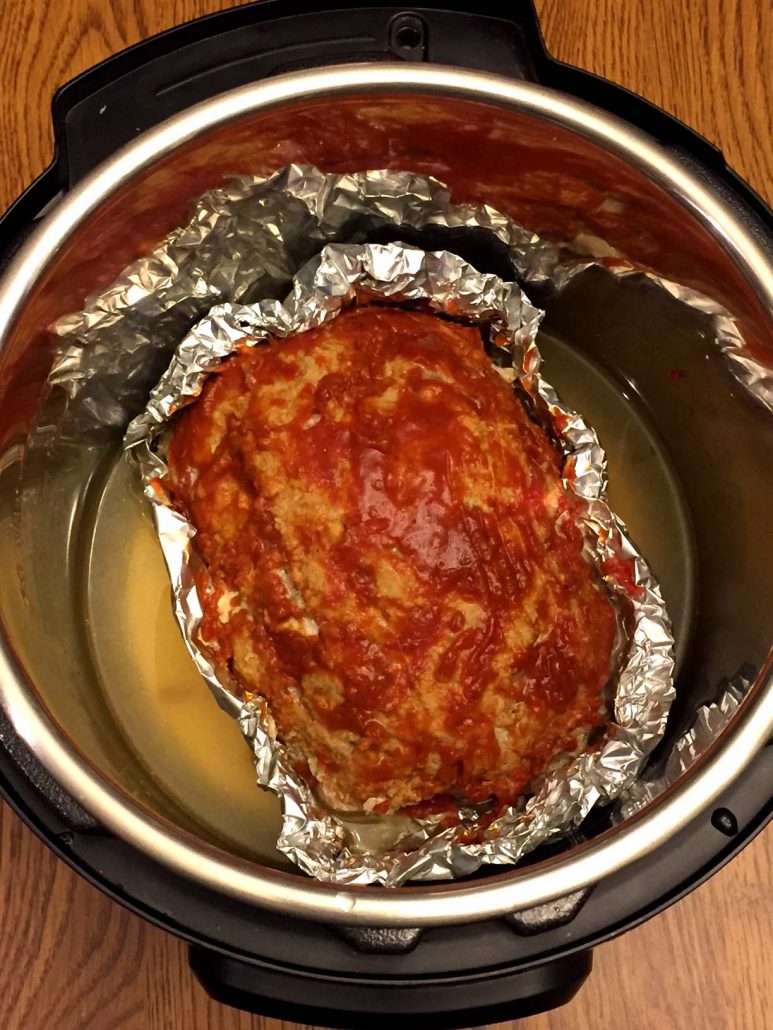 Instant Pot Frozen Chicken Breast – how to cook chicken in the Instant Pot directly from frozen! No need to defrost!
Instant Pot Paleo Applesauce – healthy homemade apple sauce is ready in 5 minutes, no added sugar and you don't even need to peel the apples!
Instant Pot Broccoli – perfect crispy steamed broccoli made in the Instant Pot!
Potato Salad With Eggs – this is the best potato salad recipe ever! Make it with Korean sauna eggs for a unique twist :)
Click Here To Pin This Recipe
Korean Sauna Eggs In The Instant Pot
Instant Pot pressure cooker is a perfect tool for making authentic Korean sauna eggs! Those Korean eggs turn brown INSIDE and have a deep roasted taste! So yummy!
Instructions
Put eggs, water and salt in the Instant Pot.

Close the lid and turn the valve to a Sealing position.

Press the "Pressure Cook" or "Manual" button, and set the cooking time to 2 hours on High pressure.

When the Korean sauna eggs are done cooking, quick release (QR) the steam and transfer the eggs to a bowl filled with cold water and ice.

After 3 minutes in the ice water, peel the eggs.
Save This Recipe
Save this for later on your social media:
Get Melanie's FREE Recipes In Your Inbox!
https://www.melaniecooks.com/wp-content/uploads/2018/02/korean_eggs_presure_cooker.jpg
1632
1224
Melanie Mendelson
https://www.melaniecooks.com/wp-content/uploads/2015/11/logo-new2.png
Melanie Mendelson
2018-02-23 07:30:36
2021-12-08 07:52:21
Korean Sauna Eggs Recipe In The Instant Pot Pressure Cooker