How To Reheat Soup In Instant Pot
This post may contain affiliate links (disclosure).
Reheating soup in the Instant Pot is so much quicker and easier than on the stove! It's a true game changer!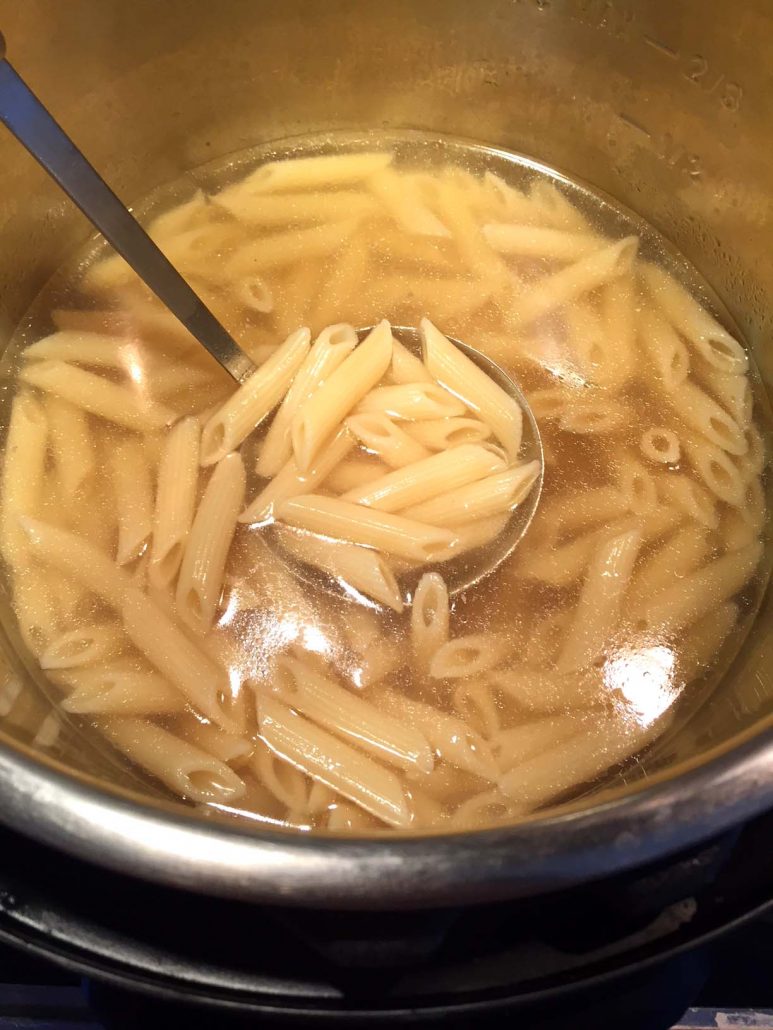 Once you learn how to reheat soup in your Instant Pot, you'll never reheat it any other way! I am talking about the whole pot of soup (not an individual soup bowl). If it's one small bowl of soup, I would just reheat it in the microwave, but if it's a pot of soup, into the Instant Pot it goes.
You may be wondering – why reheat soup in the Instant Pot when you can just put a pot of soup on the stove, turn on the heat and wait for it to get hot? Here are the 4 reasons why I strongly prefer the Instant Pot method:
Reason #1: Speed
Bringing a pot of soup to hot temperature is much quicker in Instant Pot than in a regular pot on the stove.
Reason #2: Freedom
You don't have to "babysit" a pot of boiling soup! With Instant Pot, you "set it and forget it". Instant Pot will reheat your soup and keep it hot while you are busy doing other things. You can come back in an hour and your hot soup will be waiting for you! Don't try it with a boiling pot of soup on the stove ;)
Reason #3: Keep Warm
Instant Pot has an automatic "keep warm" function. Reheating soup on the stove requires perfect timing – you reheat it and then you eat it right away, otherwise it will get cold. With Instant Pot, you can reheat the soup in advance and eat it when you are ready. Piping hot soup will be waiting for you!
Reason #4: Frees Stove Space
When you are reheating the soup on the stove, one burner is taken up by a big pot. Let's say you are pan-frying something (and if you have a large family and like to use two frying pans at the same time), an extra pot on the stove can be a nuisance :)
Seriously, if you own an Instant Pot, there are no downsides to reheating soup in your Instant Pot. The only time I still reheat soup on stove is when my Instant Pot is already cooking another recipe from my growing Instant Pot recipes collection :)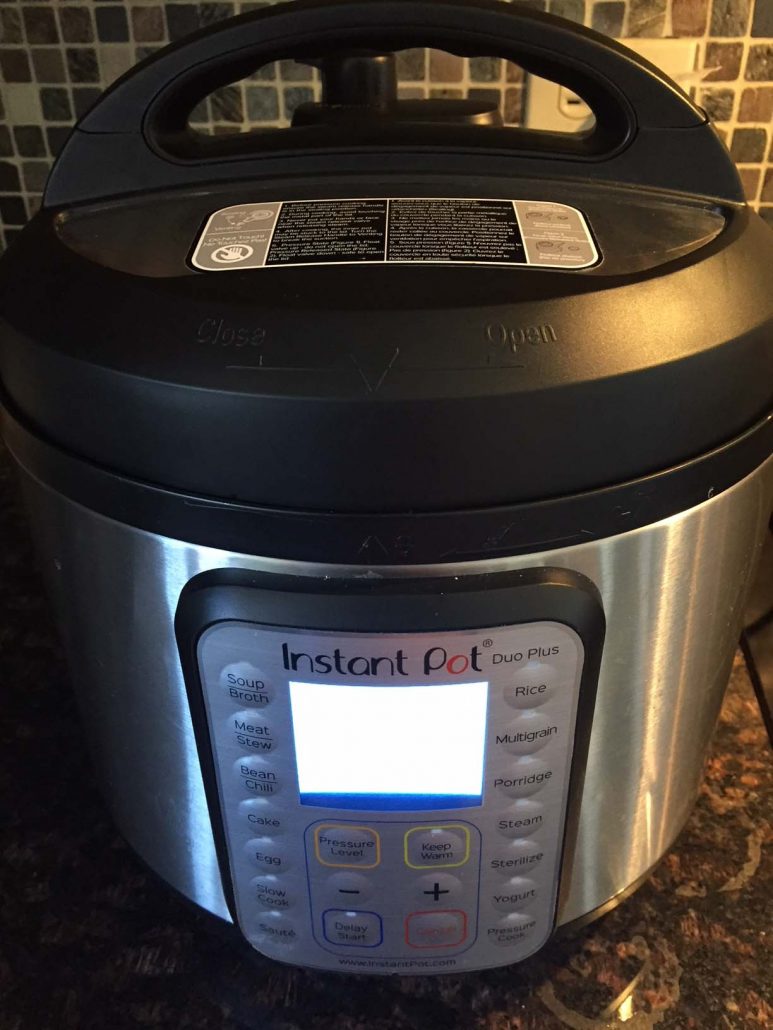 How To Reheat Soup In Instant Pot
Reheating soup in the Instant Pot pressure cooker is super easy! All you need to do is pour the soup in the Instant Pot, close the lid, turn the valve to a Sealing position, press the "Pressure Cook" or "Manual" button and set the time to ZERO. Basically, the Instant Pot will reheat the soup while it's coming to pressure. Since you are not cooking the soup but simply reheating it, zero minutes cooking time is just right :) When the timer beeps, the Instant Pot will automatically switch to "Keep Warm" mode and will keep your soup hot until you are ready to serve it.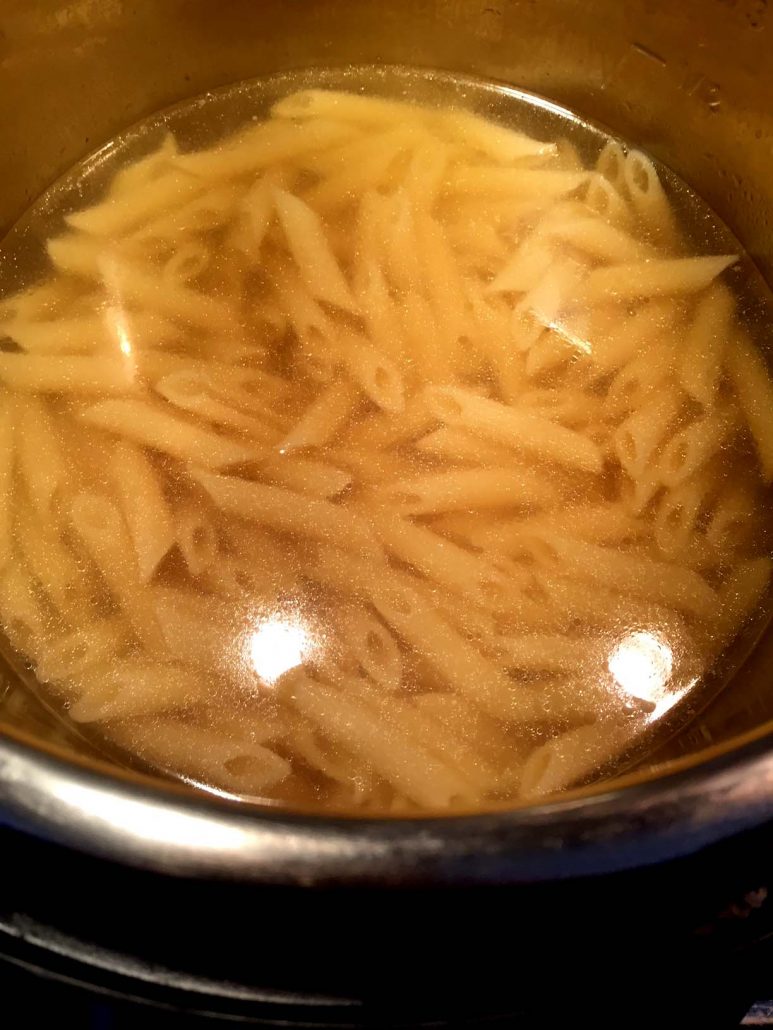 When pouring the soup into the Instant Pot, make sure it stays below the "Max Fill" line. Also, when the timer beeps indicating that the soup is done reheating, I recommend letting the pressure release naturally for 5 minutes before doing the quick release (QR) of the remaining steam before opening the lid.
Did you know that Instant Pot can make amazing chicken stock (bone broth) from leftover rotisserie chicken carcass? Yes, turn food scraps into yummy soup with deep amazing flavor! Check out my Instant Pot chicken stock recipe or browse all my Instant Pot recipes or soup recipes.
Save this for later on your social media:
Get Melanie's FREE Recipes In Your Inbox!
https://www.melaniecooks.com/wp-content/uploads/2018/04/reheat_soup_instant_pot.jpg
1632
1224
Melanie Mendelson
https://www.melaniecooks.com/wp-content/uploads/2015/11/logo-new2.png
Melanie Mendelson
2018-04-25 07:36:13
2019-04-29 11:30:17
How To Reheat Soup In Instant Pot