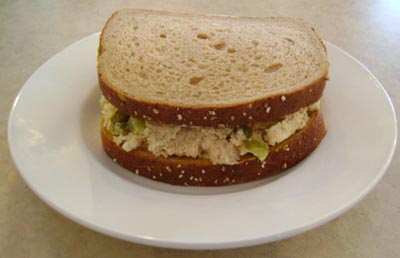 This is a great way to use leftover chicken.  Whenever we have roast chicken for dinner, the next day it's time for chicken salad sandwiches for lunch!
Ingredients:
Cooked chicken meat, chopped
Boiled egg, mashed with a fork
Pickles, chopped
Mayo, to taste
Bread (2 slices)
Directions:
Mix chicken, egg, pickles and mayo.  Spread on the slice of bread.  Top with another slice.