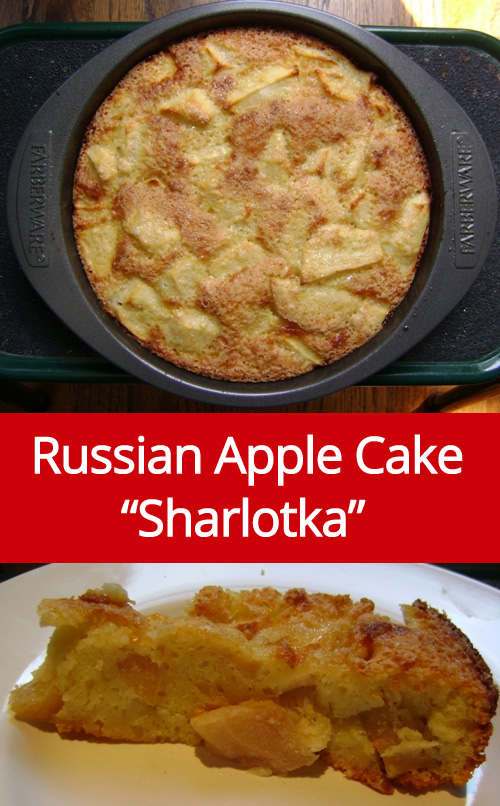 This Russian apple cake called "Sharlotka" is the easiest to make apple cake recipe ever.  All you need to make Sharlotka is apples, flour, sugar and eggs.  Just cut up the apples, mix flour, sugar and eggs in a bowl, pour over apples and bake!
Sharlotka is a very popular Russian recipe – everybody in Russia knows how to make Sharlotka 🙂  This apple cake recipe became so famous because it is so easy to make and uses such simple ingredients.  The ingredients are so common, and the quantities are easy to remember – if you make this recipe more than one time, you'll have it memorized 🙂
A great thing about Sharlotka apple cake is that it's very low fat – it doesn't use any oil or butter.  Plus it has apples!  Yummy cake that's also pretty healthy – that's quite a find!
You can serve Sharlotka warm or cold – it's so yummy!  If serving Sharlotka apple cake warm, it goes really well with ice cream!
Russian Apple Cake "Sharlotka" Recipe
This is an authentic Russian recipe for a classic Russian apple cake called "Sharlotka". It might be the easiest cake recipe you will ever make! So yummy!
Ingredients
4 apples
1 cup flour
1 cup sugar
4 eggs
1 tsp baking powder
Instructions
Preheat the oven to 350F.
Spray a non-stick round 9-inch baking pan with a non-stick cooking spray.
Cut the apples into slices and put them on the bottom of the pan.
In a bowl, whisk the eggs with sugar. Add the flour and baking powder. Mix until combined.
Pour the batter over the apples.
Put the pan in the oven and bake for 45 minutes.
The authentic Russian version of Sharlotka doesn't use baking powder because baking powder didn't exist in Russia until very recently. Instead of baking powder, the original recipe used 1/2 tsp of baking soda mixed with 1/2 tsp of vinegar. However, since baking powder is readily available in the USA and produces the same effect, I just use the baking powder 🙂
Here are the ingredients for Sharlotka apple cake –
4 apples: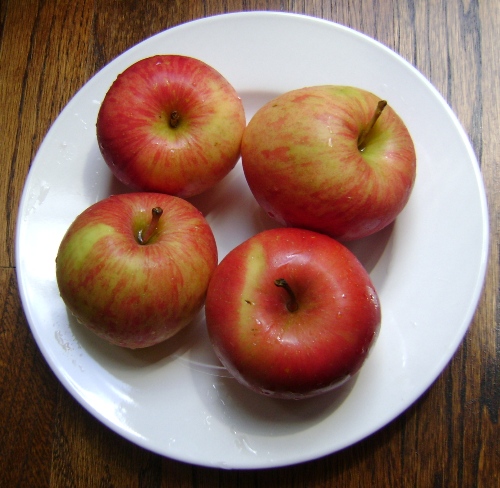 4 eggs: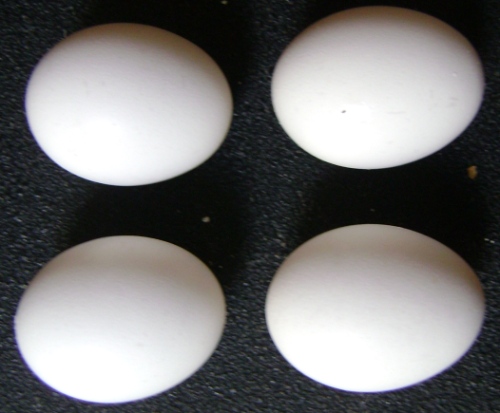 1 cup of sugar: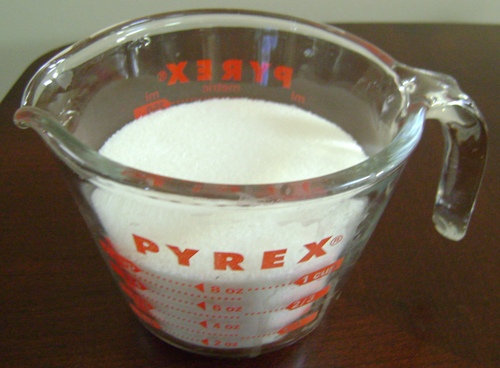 1 cup of flour
1 tsp of baking powder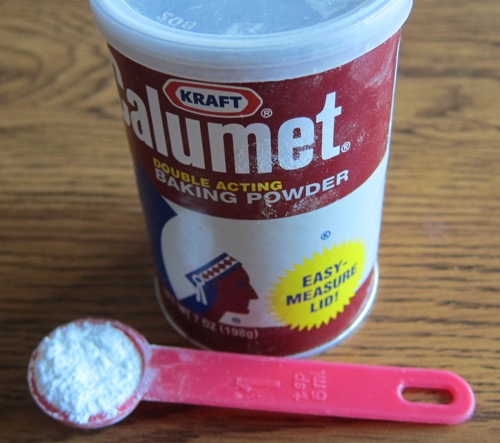 See how easy it is to remember the ingredients of Russian Sharlotka apple cake 🙂
Here's the picture of sliced apples on the bottom of the baking pan: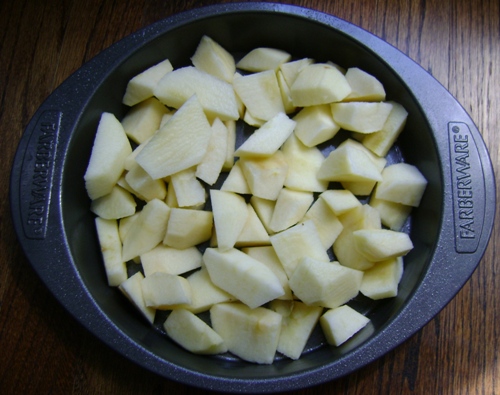 And here's the picture of the apple cake batter poured over the apples: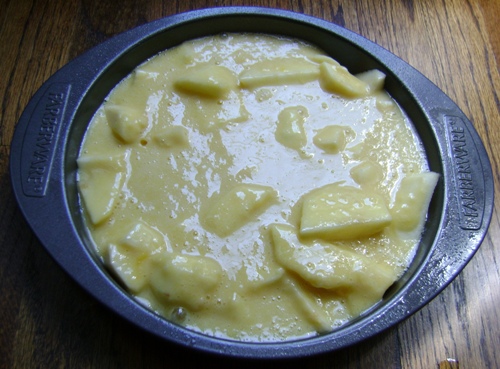 And here's the picture of the baked Sharlotka apple cake – right out of the oven!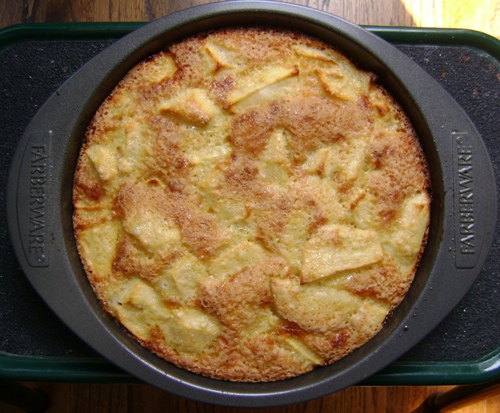 Enjoy this yummy Sharlotka apple cake!  Also, check out my best homemade apple pie recipe for a really delicious apple pie!  If you are looking for more Russian recipes, don't miss Olivie, Holodets, beet vinegret and Russian syrniki!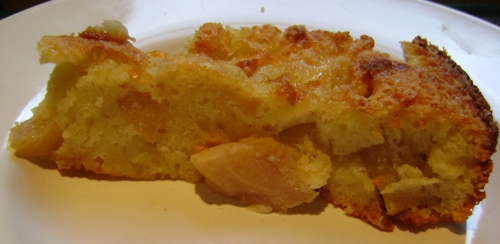 Save this for later on your social media:
Get Melanie's FREE Recipes In Your Inbox!
https://www.melaniecooks.com/wp-content/uploads/2013/03/apple-sharlotka-cake.jpg
413
500
Melanie Mendelson
https://www.melaniecooks.com/wp-content/uploads/2015/11/logo-new2.png
Melanie Mendelson
2013-05-02 07:26:11
2016-05-16 08:51:49
Russian Apple Cake "Sharlotka" Recipe