Nutella Hazelnut Chocolate Spread For Breakfast – Is Nutella Healthy?
This post may contain affiliate links (disclosure).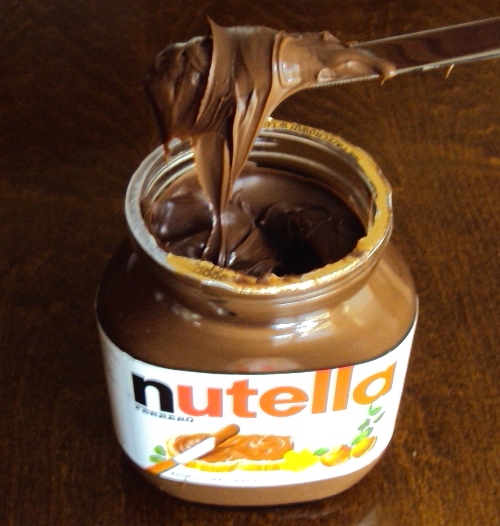 I love Nutella! Nutella is an extremely delicious chocolate hazelnut spread. Nutella tastes good spread on just about anything – waffles, bagels or bread. I love to have waffles with Nutella for breakfast! And I can also eat Nutella straight of a jar with a spoon :)
Most people who love Nutella are always wondering – is Nutella healthy? Can something that's so delicious really be good for you? Is Nutella healthy, unhealthy or something in between?
First, take a look at the Nutella nutritional facts and calories: a serving size of Nutella is 2 tablespoons, and it has 200 calories, 12 grams of fat, 4 grams of saturated fat, zero trans fat, zero cholesterol, 15 mg sodium, 21 g total carbohydrates, 1 gram of fiber, 21 g sugar, 2 grams of protein, 4% calcium, 4% iron. So if you are watching your weight, you should be definitely be aware of Nutella calories :)
What are the ingredients of Nutella? The Nutella ingredients are sugar, palm oil, hazelnuts, cocoa, skim milk, reduced minerals whey (milk), soy lecithin and vanilla. There are no creepy chemicals and artificial colors! Nutella doesn't have any hydrogenated oils, so there is not even a trace amount of trans fat!
Each jar of Nutella contains over 50 hazelnuts, and nuts are actually good for you. It also has cocoa, which is full of antioxidants. The only bad thing about Nutella is the fact that it has too much sugar and calories, but at least the ingredients are natural, plus hazelnuts and cocoa have health benefits. So even though Nutella is not a diet food, it is not unhealthy if enjoyed in moderation!
If you are watching your weight, the easiest way to cut Nutella calories is to reduce your portion of Nutella. When you eat one tablespoon of Nutella instead of two, you will consume only 100 calories! 1 tbsp of Nutella is more than enough to spread on a toast, waffle or bagel, and Nutella is so delicious – totally worth those 100 calories!
Because Nutella is so tasty, it's really easy to just keep eating it and eating it until you emptied the whole jar! If you do that, don't be surprised if Nutella makes you fat :) You can eat Nutella and not gain weight as long as you control yourself and limit yourself to 1 serving.
Another great thing about Nutella is that it makes you full. If you spread your toast with jam, you'll be hungry in less than an hour, but a spread of Nutella can keep you full until lunch. For a healthy Nutella breakfast, a smart thing you can do is spread Nutella on a high fiber whole wheat bread – this kind of breakfast can absolutely be a part of a healthy diet.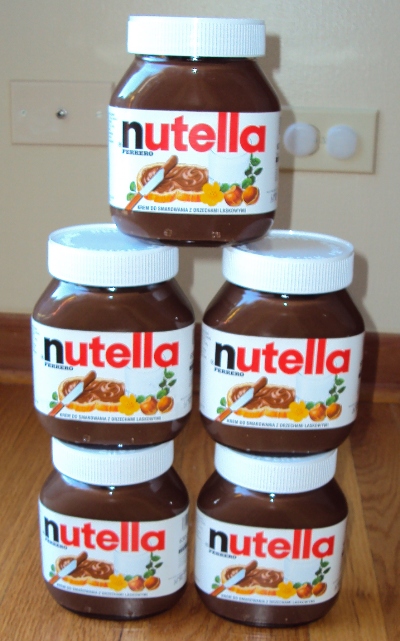 Save this for later on your social media:
Get Melanie's FREE Recipes In Your Inbox!
https://www.melaniecooks.com/wp-content/uploads/2013/04/nutella-jars.jpg
641
400
Melanie Mendelson
https://www.melaniecooks.com/wp-content/uploads/2015/11/logo-new2.png
Melanie Mendelson
2013-04-08 06:39:56
2013-03-30 12:59:02
Nutella Hazelnut Chocolate Spread For Breakfast – Is Nutella Healthy?