Welcome to the 40th installment of Melanie's FREE Weekly Meal Plans – your endless source of dinner inspiration!  Here's what's cooking in our kitchen this week:
Crockpot Chili Dump Dinner
Tuna Avocado Wrap
Cranberry Apple Grilled Cheese
Chinese Sweet & Sour Chicken
Crispy Breaded Turkey Patties
And for dessert we are having AMAZING cranberry-orange bread!  Enjoy!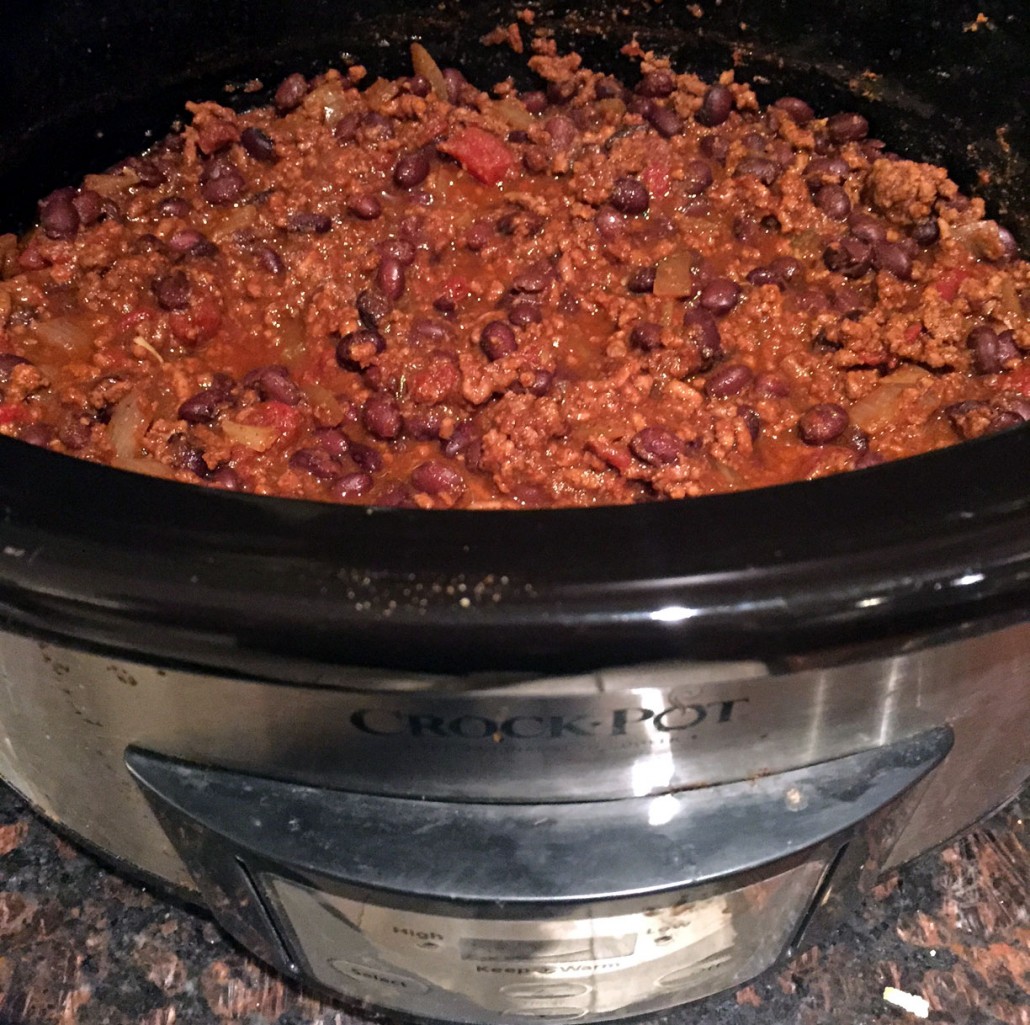 This is a true dump dinner – just dump the ingredients in the slow cooker, press the button and walk away.  No pre-cooking and no browning needed!  Your house will smell amazing and this hearty chili will be waiting for you at dinner time!
Recipe link: Easy Crockpot Chili Dump Dinner Recipe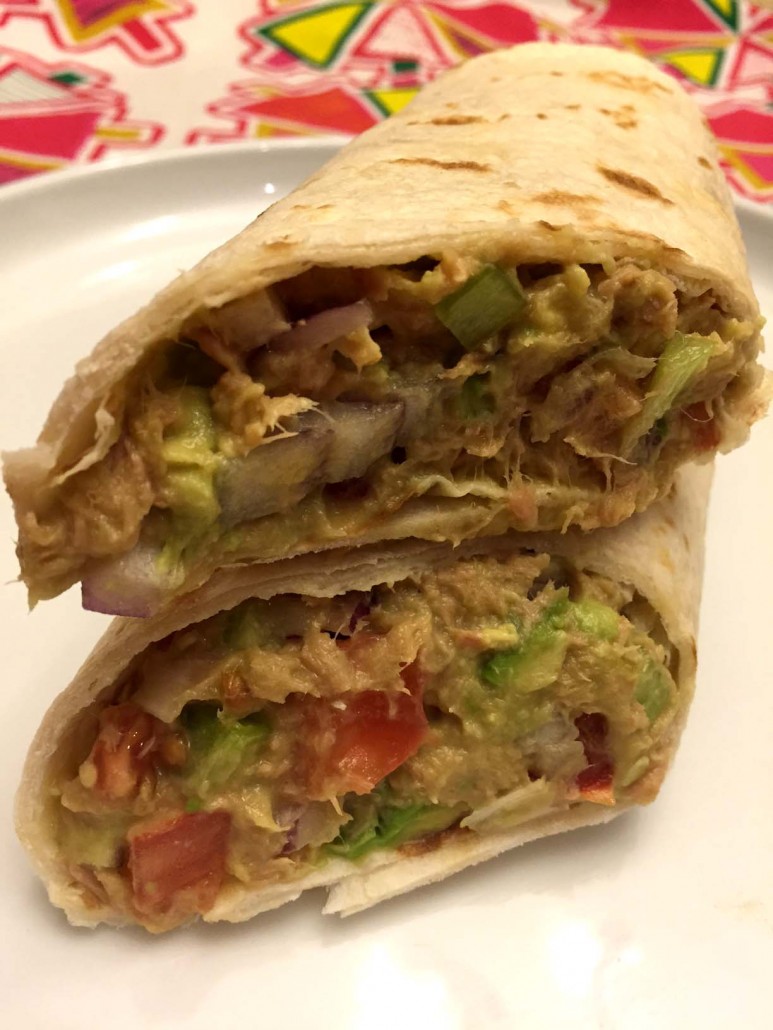 This tuna avocado wrap is super easy to make and so delicious!  Canned tuna is mashed with avocado and mixed with onions and tomatoes, then wrapped in tortillas – so healthy and tasty!
Recipe link: Healthy Tuna Avocado Wrap Recipe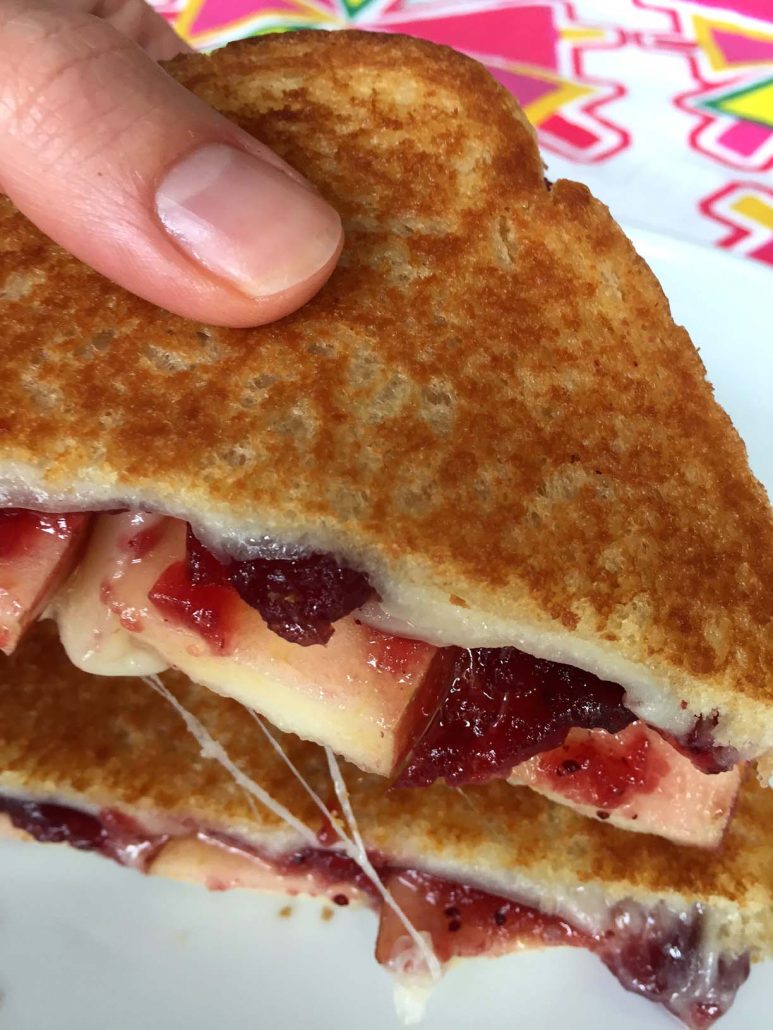 Give me this gooey cheese right now!  Melted cheese between crispy golden bread pairs perfectly with cranberry sauce and apple slices!
Recipe link: Cranberry Apple Grilled Cheese Recipe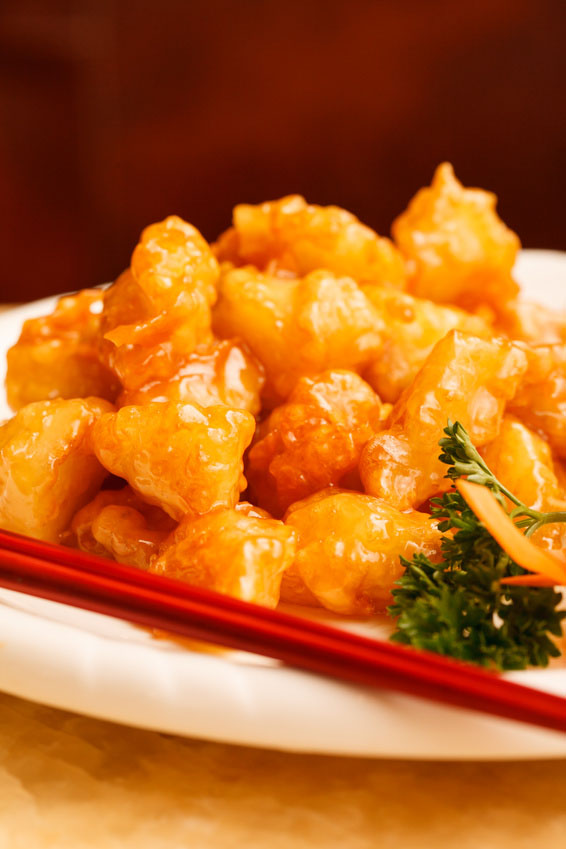 Chinese food for dinner!  The difference is that you don't have to order a Chinese takeout, you'll make this yummy homemade sweet & sour chicken yourself!  Much healthier than takeout and just as delicious!
Recipe link: Chinese Sweet & Sour Chicken Recipe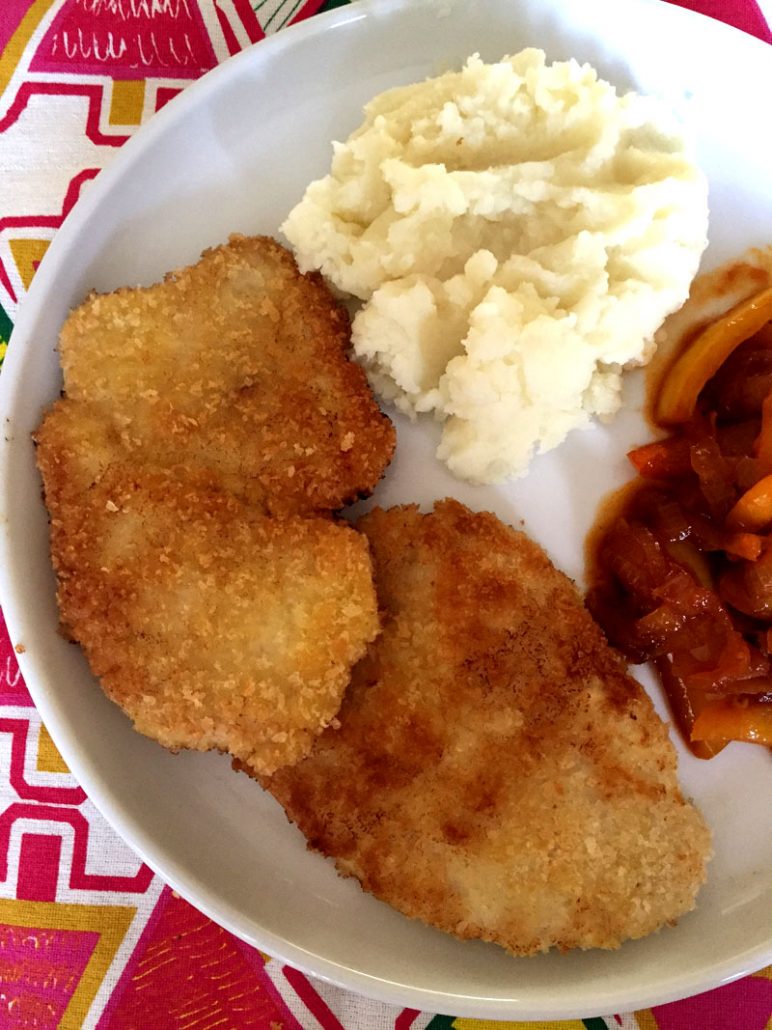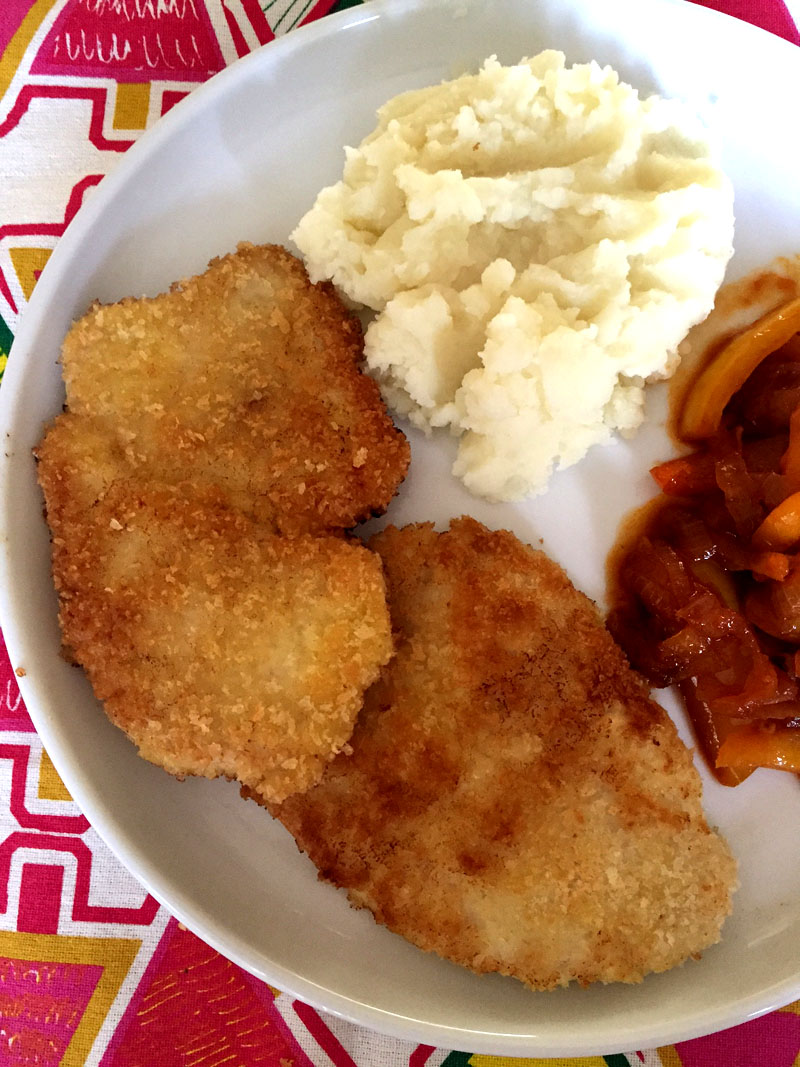 Turkey patties are dipped in egg, then in bread crumbs, then pan fried.  This is a classic easy recipe and so tasty!
Recipe link: Crispy Breaded Turkey Patties Recipe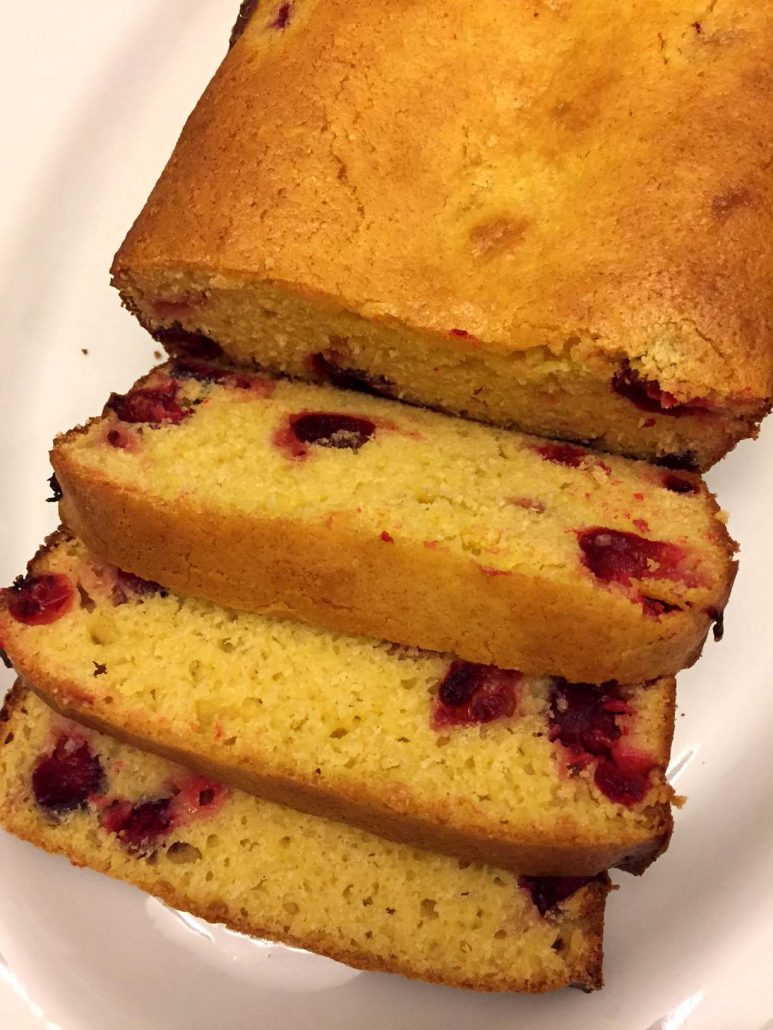 This festive cranberry orange loaf is amazing!  It has such a deep orange flavor and such amazing smell, you'll get addicted to it for life!  Once you try one bite, you just won't be able to stop eating it!
Recipe link: Cranberry Orange Bread Recipe
Weekly Meal Plan Shopping List
Crockpot Chili Dump Dinner
1 lb extra-lean ground beef
2 cans (15 oz each) black or pinto beans, drained and rinsed
1 can (14 oz) tomato sauce
1 can (14 oz) diced tomatoes
1 onion, chopped
3 garlic cloves, minced
1½ tbsp chili powder
1 tsp cumin
1 tbsp Worcestershire sauce
Tuna Avocado Wrap
2 cans (5 oz each) chunk light tuna in water, drained
2 ripe avocados
¼ lemon
2 stalks celery
1 small onion, peeled
2 small tomatoes
4 flour tortillas (regular, whole-wheat or low-carb)
Salt and pepper to taste
Cranberry Apple Grilled Cheese
8 slices bread
4 tbsp butter, at room temperature
8 slices cheese
4 tbsp cranberry sauce
2 apples, sliced into thin slices
Chinese Sweet & Sour Chicken
2 lbs boneless skinless chicken breasts
2 eggs
2 cups cornstarch
4 tbsp oil
1 cup sugar
⅔ cup apple cider vinegar
¼ cup ketchup
1 tbsp Worcestershire sauce
1 tbsp soy sauce
1 tbsp Oyster sauce
Crispy Breaded Turkey Patties
1 lb turkey cutlets
1 egg
1 cup Panko bread crumbs
4 tbsp oil
1 tsp salt
¼ tbsp pepper
Cranberry Orange Bread
4 tbsp butter, softened
1 cup sugar
2 eggs
¾ cup frozen orange juice concentrate, thawed
2 cups flour
1 tbsp baking powder
½ tsp salt
1½ cups fresh cranberries
http://www.melaniecooks.com/wp-content/uploads/2016/12/meal_plan_40a.jpg
1200
800
Melanie Mendelson
http://www.melaniecooks.com/wp-content/uploads/2015/11/logo-new2.png
Melanie Mendelson
2016-12-12 10:08:26
2016-12-12 10:11:31
FREE Weekly Easy Meal Plan - Week 40 Recipes & Dinner Inspiration