Welcome to week 38 of Melanie's Meal Plan Monday! Here's a yummy recipe collection for this week:
Mongolian Beef
Chicken Parmesan
Vegetarian Stuffed Sweet Potatoes
Lemon Dill Salmon
Cobb Salad
And for dessert we are having extremely easy-to-make apple strudel – made with frozen puff pastry dough!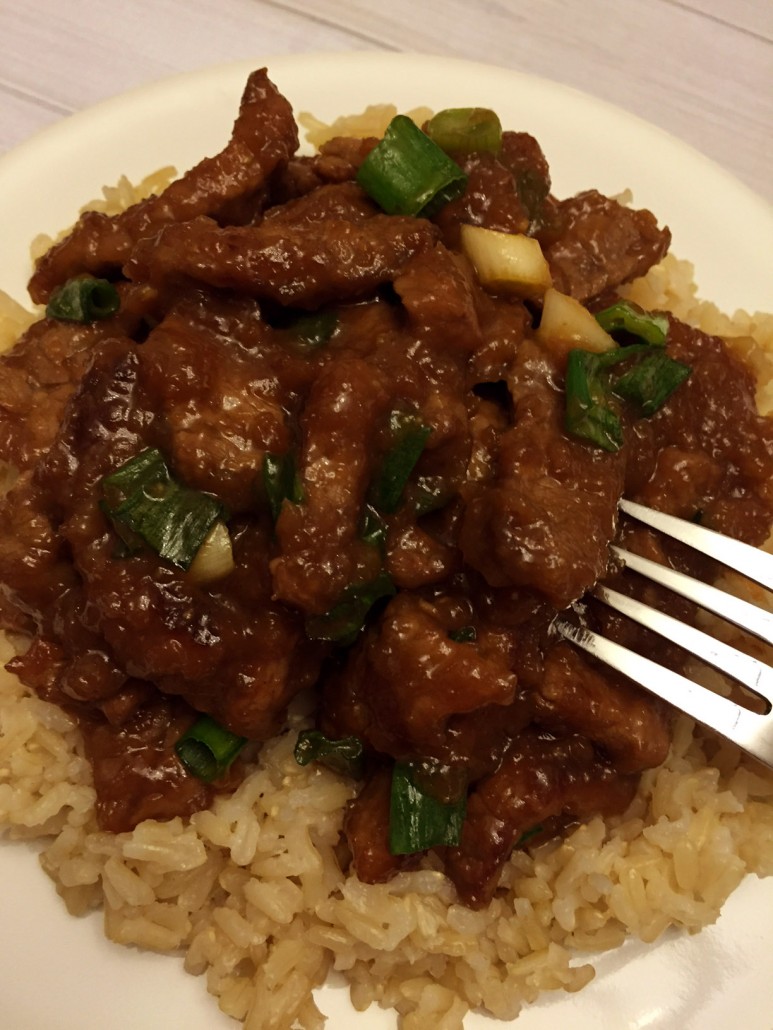 Takeout fakeout! This homemade Mongolian beef tastes exactly like Mongolian beef from a Chinese restaurant! It's much healthier too!
Recipe link: Homemade Mongolian Beef Recipe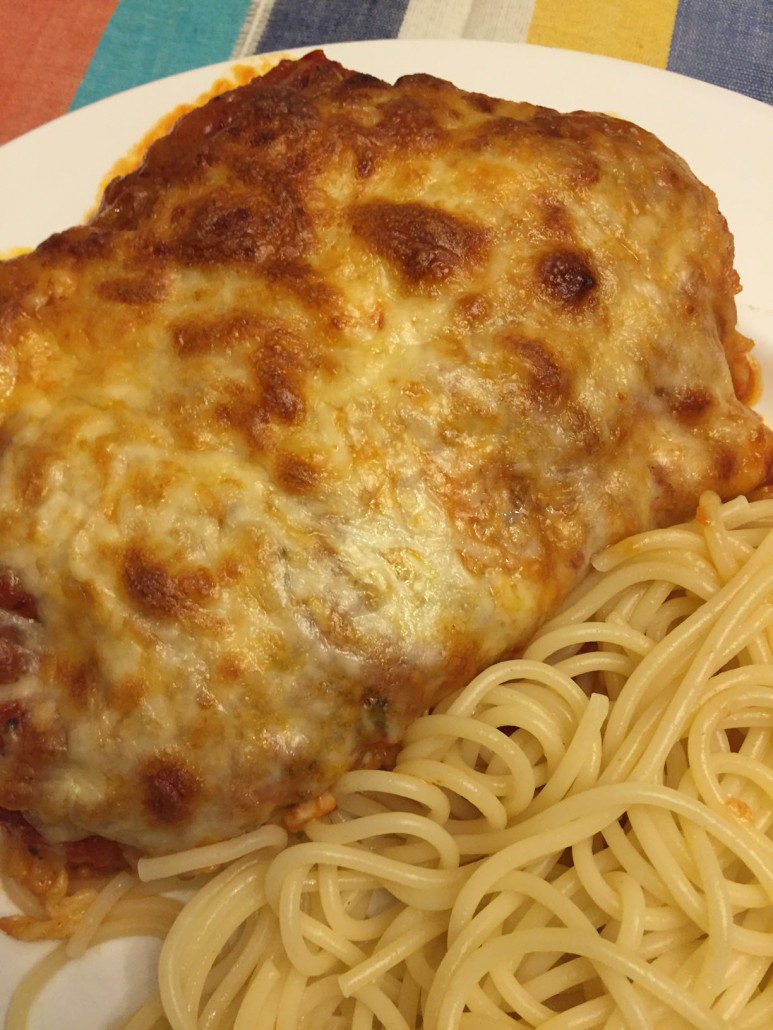 And on Tuesday we are having Italian! This Chicken Parmesan recipe is really easy to make and tastes amazing!
Recipe link: Homemade Chicken Parmesan Recipe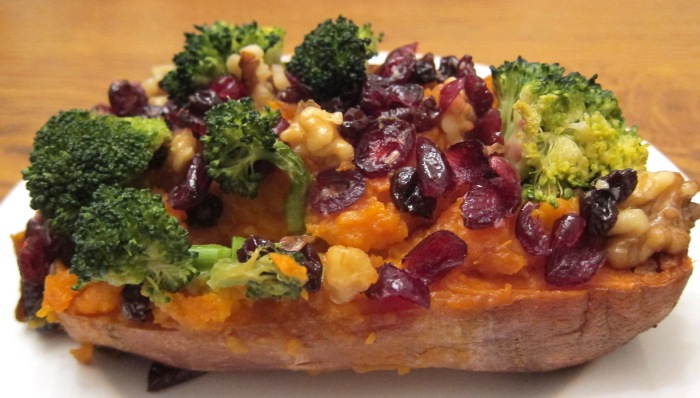 These yummy vegetarian sweet potatoes are stuffed with walnuts, dried cranberries and broccoli – great combo! So healthy and yummy!
Recipe link: Stuffed Sweet Potatoes Recipe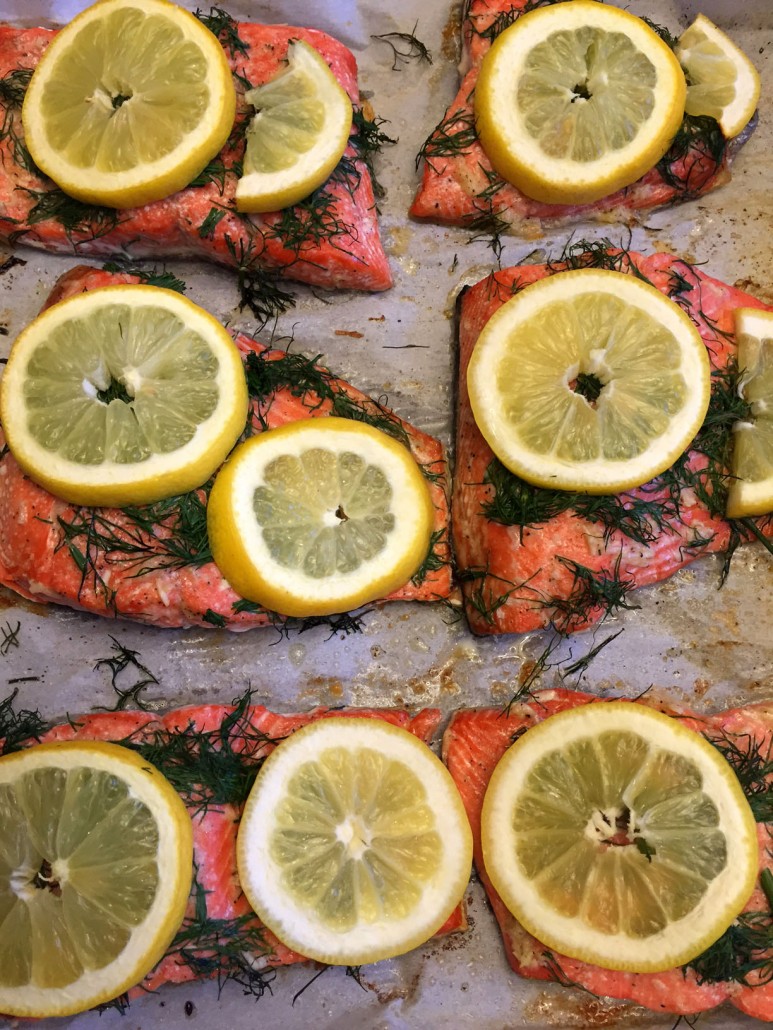 Salmon fillets are sprinkled with fresh dill, topped with lemon slices and baked in the oven to perfection. What an easy and delicious meal!
Recipe link: Baked Lemon Dill Salmon Recipe
This Cobb salad has beautiful layers of classic Cobb ingredients: chicken, avocado, tomatoes, onions, egg, bacon and blue cheese, on a bed of lettuce. Delicious!
Recipe link: Easy Cobb Salad Recipe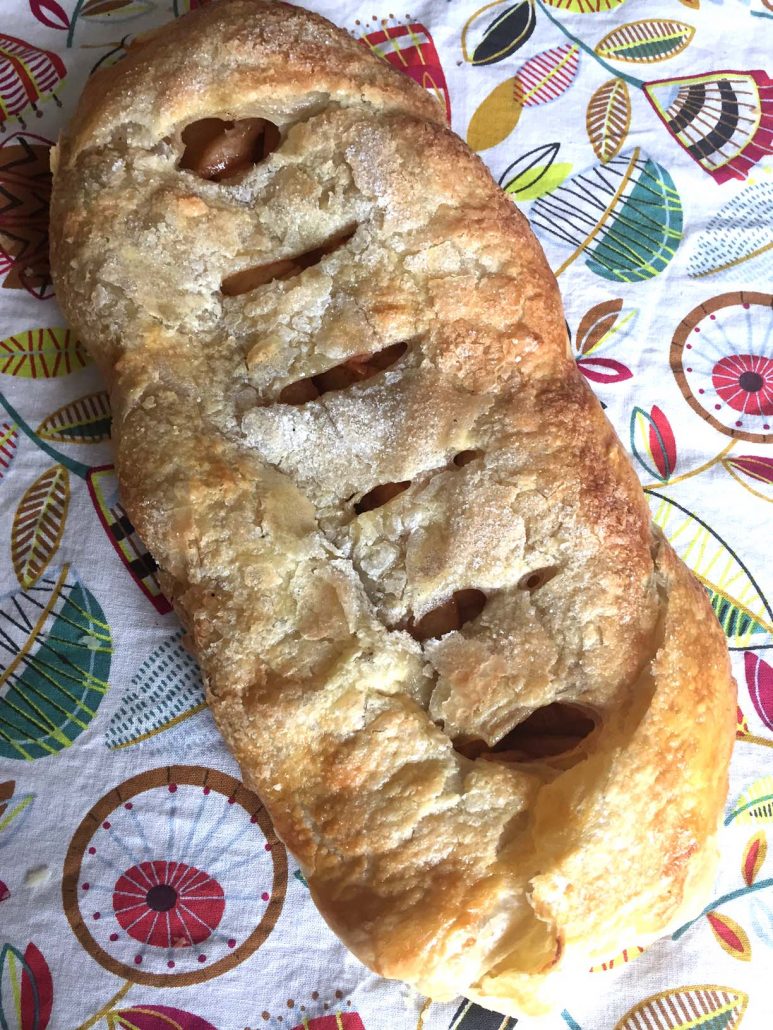 Warm cinnamon apple filling is wrapped in a puff pastry dough – so good! Anyone can make this delicious apple strudel, packaged puff pastry dough makes it so easy!
Recipe link: Easy Apple Strudel Recipe With Frozen Puff Pastry
Weekly Meal Plan Shopping List
Mongolian Beef
1 lb beef flank steak or top round
¼ cup cornstarch
1 bunch green onions
3 garlic cloves, peeled
1 piece of fresh ginger (1/2-inch size)
¼ cup soy sauce
¼ cup water
⅓ cup dark brown sugar
2 tbsp vegetable oil
Chicken Parmesan
4 boneless skinless chicken breasts
2 eggs
1 cup grated Parmesan cheese
½ cup flour
2 cups Panko breadcrumbs
2 tbsp oil
8 oz mozzarella cheese
16 oz pasta sauce
Stuffed Sweet Potatoes
4 sweet potatoes
1 bunch of broccoli
1 cup of walnuts
1 cup of dried cranberries
¼ tsp cinnamon
Salt and pepper to taste
Butter to taste (optional)
Maple syrup to taste (optional)
Lemon Dill Salmon
1 lb salmon fillets
1 lemon
2 garlic cloves, minced
½ bunch fresh dill
¾ tsp salt
¼ tsp pepper
Easy Cobb Salad
2 cups of cooked chicken
4 slices of cooked bacon
4 hard-boiled eggs
2 avocados
2 tomatoes
4 green onions
4 tbsp blue cheese, crumbled
4 cups of lettuce greens
2 tbsp Ranch dressing
Apple Strudel
1 sheet frozen Puff Pastry dough, thawed
3 apples, peeled and sliced
1 tsp cinnamon
1 tbsp butter
¼ cup brown sugar
1 tbsp white sugar
1 egg
Save this for later on your social media:
Get Melanie's FREE Recipes In Your Inbox!
https://www.melaniecooks.com/wp-content/uploads/2016/11/meal_plan_38a.jpg
1188
800
Melanie Mendelson
https://www.melaniecooks.com/wp-content/uploads/2015/11/logo-new2.png
Melanie Mendelson
2016-11-28 09:57:09
2016-11-28 09:57:09
FREE Weekly Easy Meal Plan - What's For Dinner (Week 38)