Breaded Pan-Fried Turkey Cutlets Recipe With Crispy Panko Crust
This post may contain affiliate links (disclosure).
These pan-fried breaded turkey cutlets are thin, soft, tender and golden-brown! Panko crumbs breading is so yummy and crispy! Very easy to make in under 20 minutes – these turkey cutlets are absolutely perfect for a weeknight dinner!
Are you making chicken, chicken and chicken day in and day out? You've got to try the turkey cutlets instead! When they are breaded and fried, they taste quite similar to chicken, but are different enough to offer a change!
If whenever you think of turkey you are envisioning a tough dry bird, you are going to love the fact that these turkey cutlets are pure opposite. They are thin, they are tender, they are soft, they are juicy – you are going to love them! And their crispy breaded golden-brown crust is simply irresistible!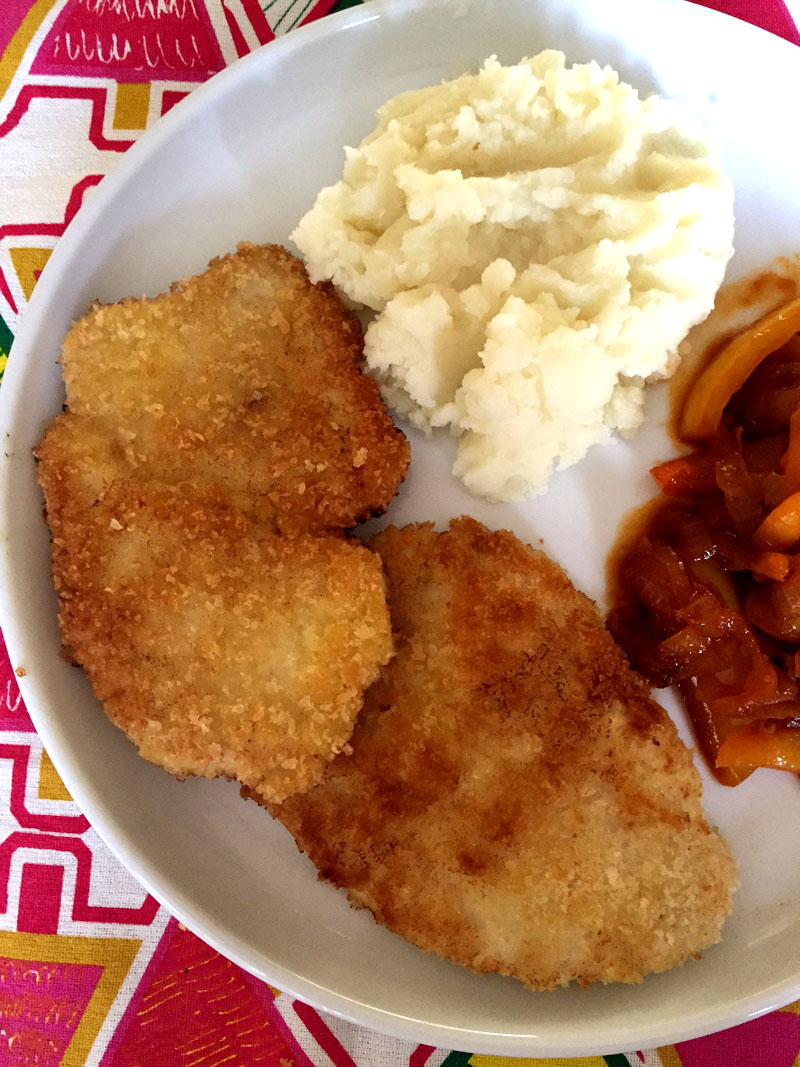 And by the way – even your Thanksgiving turkey will never be dry if you use the right recipe :) Check out my best Thanksgiving turkey recipe – this will be the last turkey recipe you'll ever need!
If you never bought turkey cutlets before, you'll find them in big supermarkets next to ground turkey. Jenni-O sells these amazing thinly-sliced turkey cutlets – they are just thinly sliced turkey breast white meat. Turkey cutlets are so thin that they cook in minutes, and they are healthy, tender and delicious!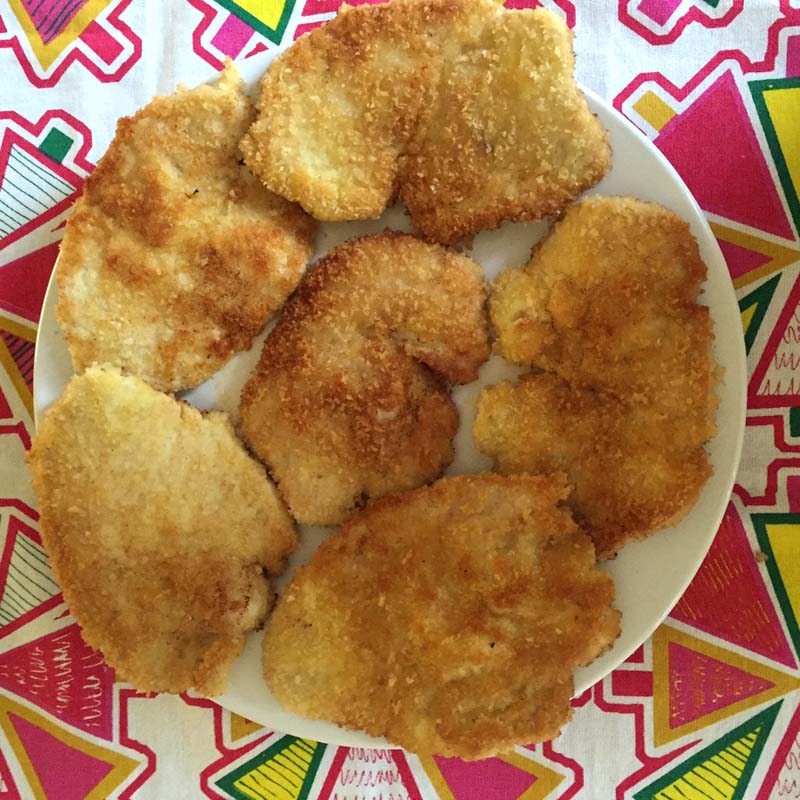 Making these breaded turkey cutlets is super easy – this recipe is perfect for a busy cook! It also uses very few ingredients – all you need are the turkey cutlets, egg and Panko bread crumbs. Also oil, salt and pepper – but those don't even count in ingredient list, do they? ;)
Panko bread crumbs are my favorite kind of bread crumbs – they make the crispiest crust possible! Of course, you can use any kind of bread crumbs, but once you try Panko, you won't go back to the regular ones :)
To make breaded turkey cutlets, first dip them in egg, then in bread crumbs and then pan-fry them in oil until golden-brown on both sides and cooked through. That's all there is to it – it's a super-simple recipe that tastes so good!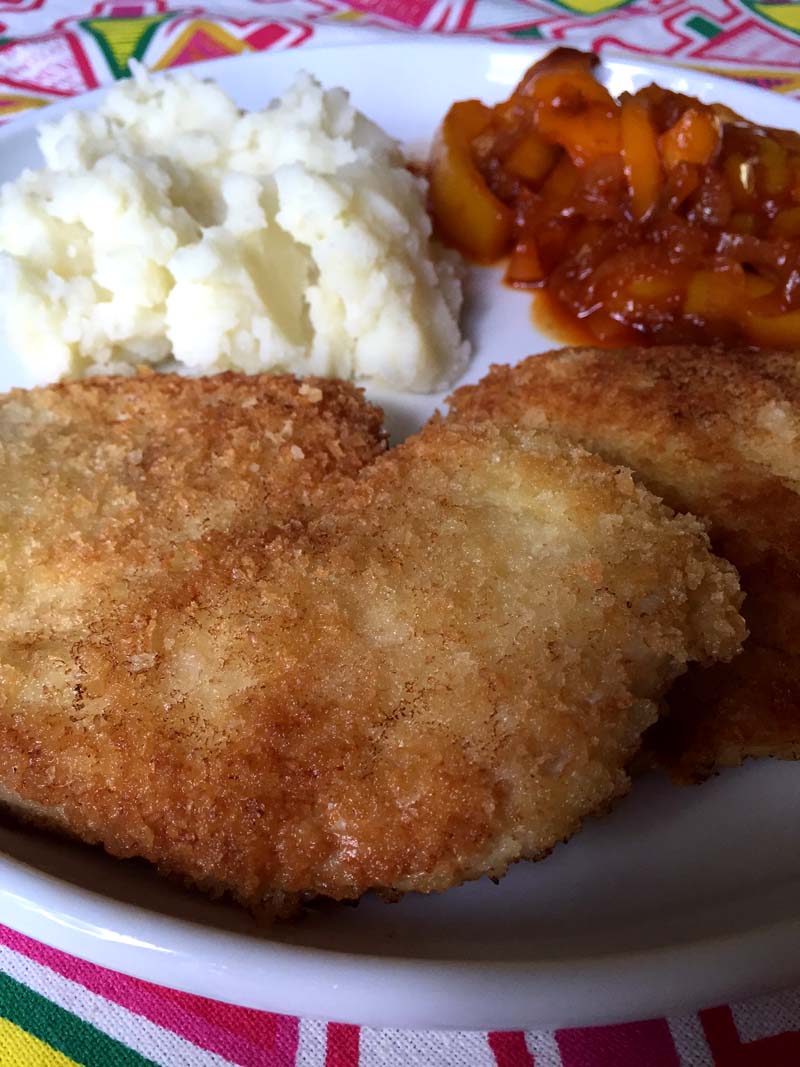 My favorite side dish to serve with these breaded turkey cutlets is mashed potatoes – they just go so well together! Check out my mashed potatoes secrets and perfect mashed potatoes recipe – these mashed potatoes are amazing!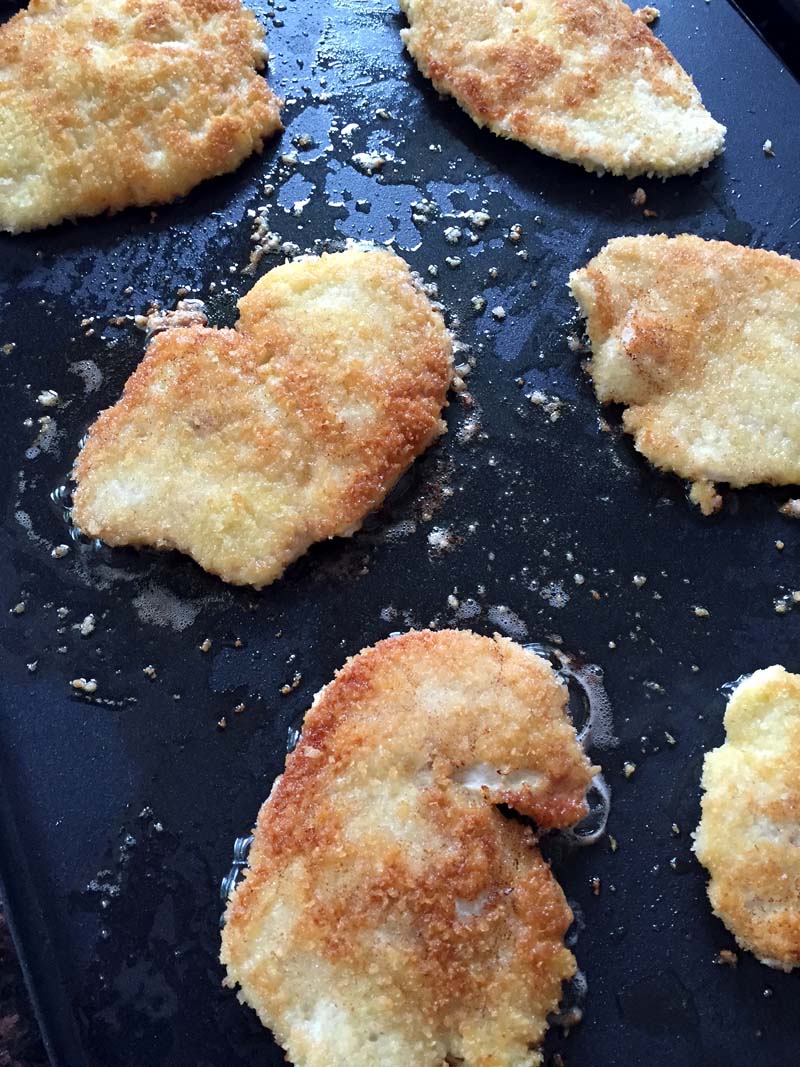 Click Here To Pin This Recipe
Breaded Pan-Fried Turkey Cutlets Recipe With Crispy Panko Crust
These delicious turkey cutlets are dipped in eggs and Panko crumbs, then pan-fried to form an amazing golden-brown crust! Very easy to make, these yummy turkey cutlets will become your weeknight dinner favorite!
Instructions
Whisk the egg in a bowl.

Put the Panko crumbs on a large plate.

Heat the oil in a large non-stick frying pan over medium-high heat.

Dip the turkey cutlets in egg on both sides, then dip in Panko bread crumbs on both sides, pressing into the bread crumbs so they stick.

Put the turkey cutlets on a frying pan in a single layer so they are not touching (you will need to do it in 2 batches).

Cook the turkey cutlets on one side for 4 minutes, then carefully flip them over with a spatula and cook on another side for another 4 minutes, or until cooked through (no longer pink in center).

Sprinkle the breaded turkey cutlets with salt and pepper, remove from the frying pan and serve.
Save This Recipe
Save this for later on your social media:
Get Melanie's FREE Recipes In Your Inbox!
https://www.melaniecooks.com/wp-content/uploads/2016/06/breaded_crispy_turkey_cutlets.jpg
1067
800
Melanie Mendelson
https://www.melaniecooks.com/wp-content/uploads/2015/11/logo-new2.png
Melanie Mendelson
2016-06-22 13:35:21
2021-12-08 09:11:09
Breaded Pan-Fried Turkey Cutlets Recipe With Crispy Panko Crust