This amazing homemade lemonade is the best one you'll ever taste! Made with freshly squeezed lemon juice and floating lemon slices, it's the most refreshing lemonade recipe ever!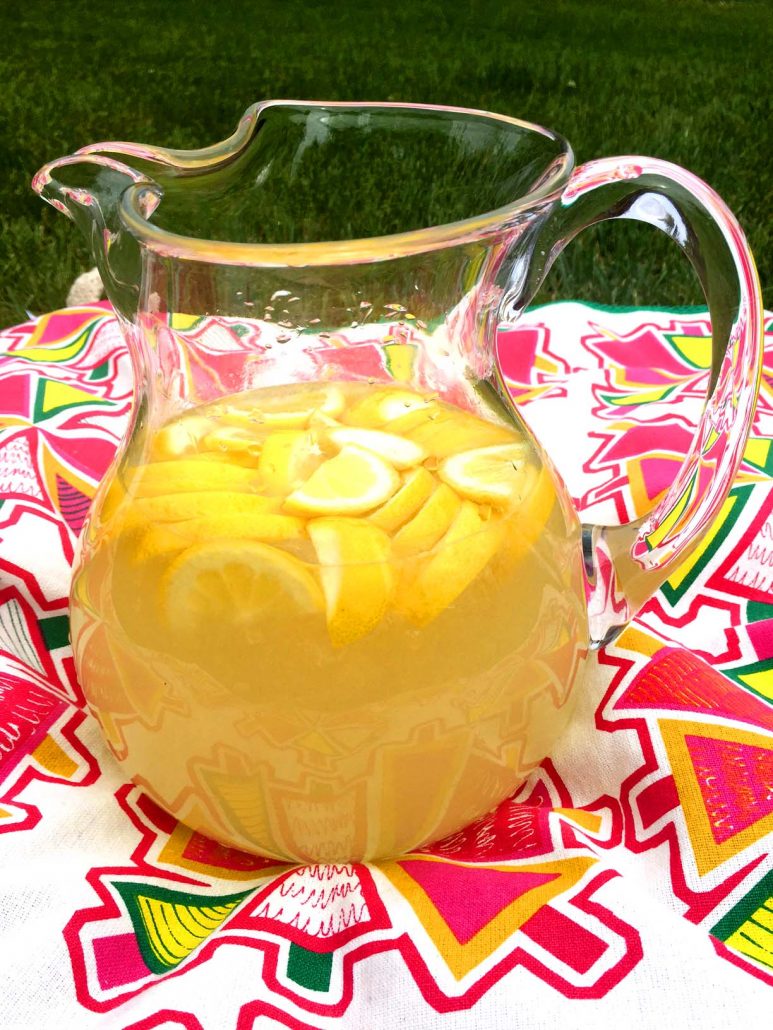 Nothing quenches your thirst more on a hot summer day than a nice tall glass of fresh lemonade. Especially if this lemonade is made with freshly squeezed lemons! Once you try this amazing homemade lemonade recipe, you'll never want to drink store-bought lemonade ever again! Bottled lemonade is like a joke… and don't get me started on the powdered stuff!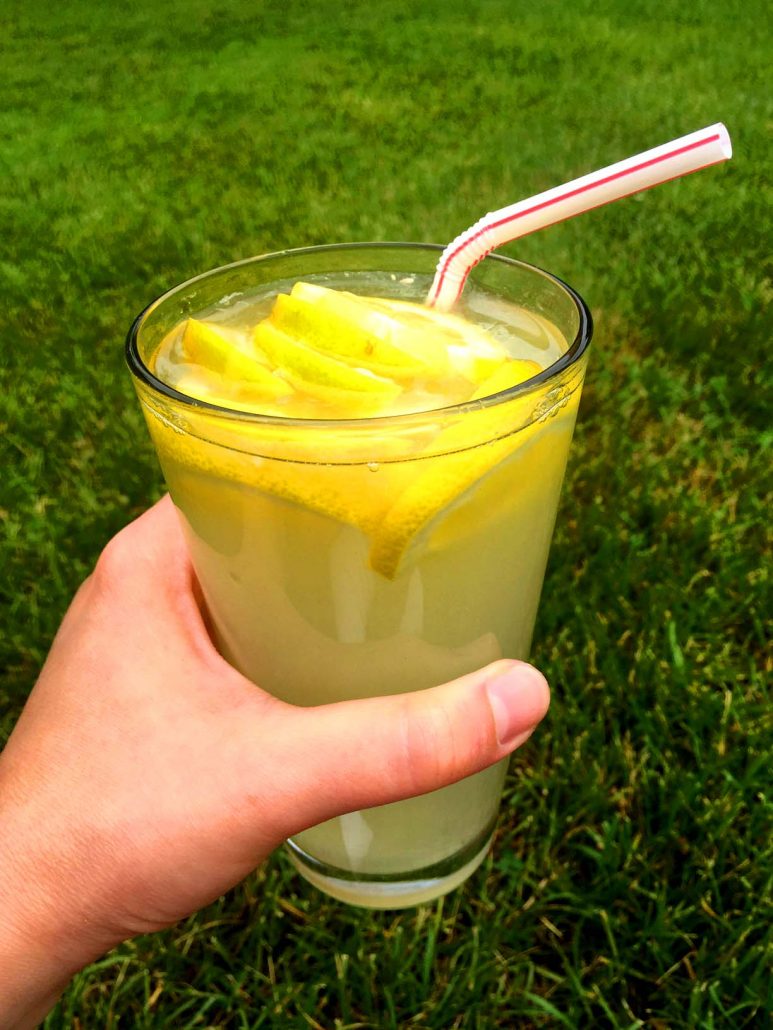 Made with freshly squeezed lemon juice and floating fresh lemon slices, this lemonade just screams "Summer!" The taste of this lemonade is so deep, so lemony, so intense, so refreshing, you just can't get enough of this lemon dream! On a hot summer day, just sit on your backyard with a pitcher of this lemonade and pour yourself glass after glass until the whole pitcher is gone!
Not only is the homemade lemonade tastier than store-bought lemonade, it's also so much healthier than store-bought. This freshly squeezed lemonade is all natural, made with real lemons that you squeeze yourself. No creepy chemicals, preservatives or powders – just the real fresh lemons!
How To Make Freshly Squeezed Lemonade
Making your own homemade lemonade is so easy, I wonder why anyone would ever need to buy the bottled or powdered lemonade from the store. When you taste the difference, you'll never be able to drink the lemonade from the mix!
Here's the lemonade making process in 4 easy steps:
Squeeze 6 lemons to make 1 cup of lemon juice.
Make a sweetener syrup by boiling 1 1/4 cup of sugar with 1 cup of water, then let it cool.
In a pitcher, mix 8 cups of cold filtered water, lemon juice and sweetener syrup.
Slice 1 lemon and add the slices to the lemonade pitcher.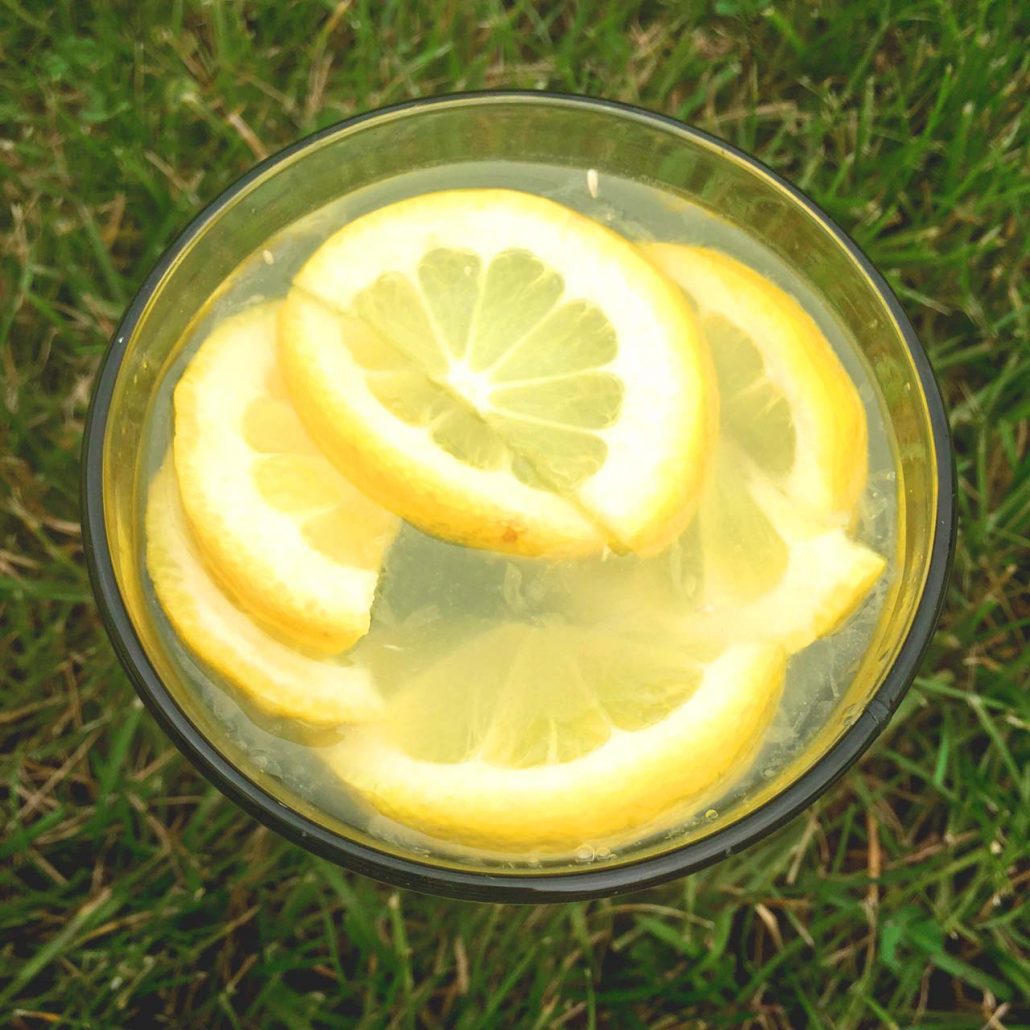 Enjoy this delicious refreshing homemade freshly squeezed lemonade! If you liked this recipe, you will also love my best ever strawberry lemonade and homemade Italian lemon ice recipe!

Best Ever Freshly Squeezed Lemonade
This homemade freshly squeezed lemonade is the best you'll ever taste! This lemonade is award winning! So lemony, so refreshing, so delicious!
Ingredients
1 cup lemon juice (freshly squeezed from about 6 lemons)
1 lemon, sliced
1¼ cup sugar
8 cups water, divided
Instructions
In a saucepan, combine 1¼ cup of sugar and 1 cup of water. Bring to a boil, then remove from heat and stir, so the sugar is dissolved. Set the sugar syrup aside and let it cool.
In a serving pitcher, pour 1 cup of freshly squeezed lemon juice, sugar syrup and 8 cups of cold water, and stir to combine.
Add the lemon slices to the lemonade pitcher.
Notes
For the best tasting lemonade, use filtered water instead of tap water.
Save this for later on your social media:
Get Melanie's FREE Recipes In Your Inbox!
https://www.melaniecooks.com/wp-content/uploads/2013/10/lemonade_freshly_squeezed.jpg
1632
1224
Melanie Mendelson
https://www.melaniecooks.com/wp-content/uploads/2015/11/logo-new2.png
Melanie Mendelson
2017-04-24 07:42:40
2017-06-20 17:14:04
Best Ever Homemade Freshly Squeezed Lemonade Recipe