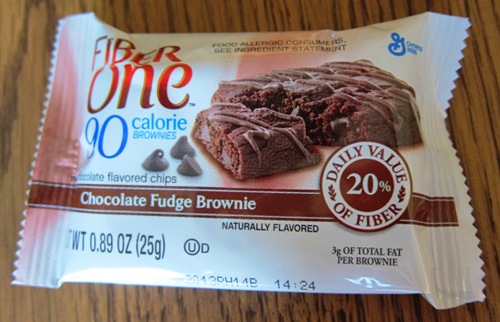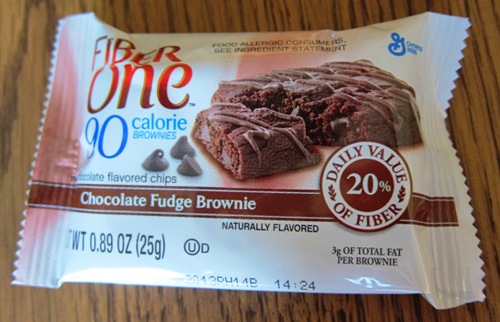 I bought these excellent portable 90 calorie brownies at Costco.  The brand of these brownies is Fiber One.  Not only are these brownies 90 calorie, but they also have 5 grams of fiber in each brownie, which is a whopping 20% of the recommended daily value of fiber! The flavor of these brownies is Chocolate Fudge – yum!
When I first saw these Fiber One 90 calorie brownies, I was pretty skeptical.  I thought that chances are that healthy brownies will not be very tasty.  In fact, I would have never bought them if Costco didn't offer free samples of these brownies.  I tried a sample 90 calorie brownie at Costco and loved the sample!  These Fiber One brownies are actually really tasty, so I bought the whole box!
A Costco package of Fiber One 90 calorie brownies has 38 brownies.  Each brownie is individually wrapped.  As long as you don't eat all 38 of them in one day, these brownies are a great healthy snack 🙂  Stick to one brownie a day, and it's a really tasty treat that's actually good for you, and it's under 100 calories!  Because these brownies are individually wrapped, they are very portable – they are super convenient to pack in a lunchbox.  Women – you can even put this brownie in your purse 🙂
Here's the nutritional information for Fiber One 90 Calorie Chocolate Fudge Brownies – each brownie has 90 calories, 3 grams of fat, 1.5 grams of saturated fat, zero cholesterol, 100 mg of sodium, 18 grams of carbohydrate, 5 grams of fiber, 8 grams of sugar, 1 gram of protein, and it also has 4% of iron.
Here's the picture of unwrapped 90 calorie brownie: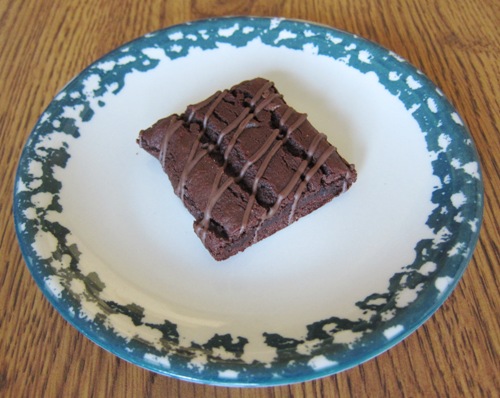 And here's the picture of the Costco package of the Fiber One 90 Calorie Brownies: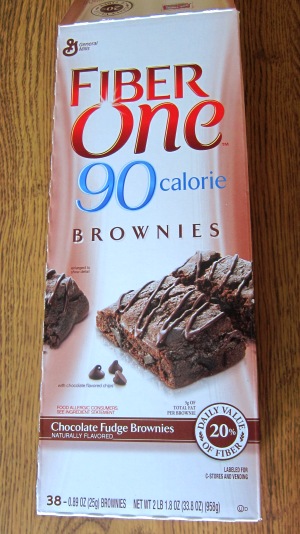 If you like brownies and want to occasionally make your own, you will love my chocolate brownie recipe.  Those homemade brownies are not 90 calorie, but they are absolutely delicious! Check out the best chocolate brownie recipe ever.
http://www.melaniecooks.com/wp-content/uploads/2012/08/fiber-one-brownie.jpg
322
500
Melanie Mendelson
http://www.melaniecooks.com/wp-content/uploads/2015/11/logo-new2.png
Melanie Mendelson
2012-08-24 07:36:31
2012-08-23 20:39:10
Fiber One 90 Calorie Brownies At Costco