Raspberry Infused Flavored Water Recipe
This post may contain affiliate links (disclosure).
Want to drink more water but hate the taste? Try this delicious Raspberry Infused Flavored Water that tastes amazing and is naturally good for you!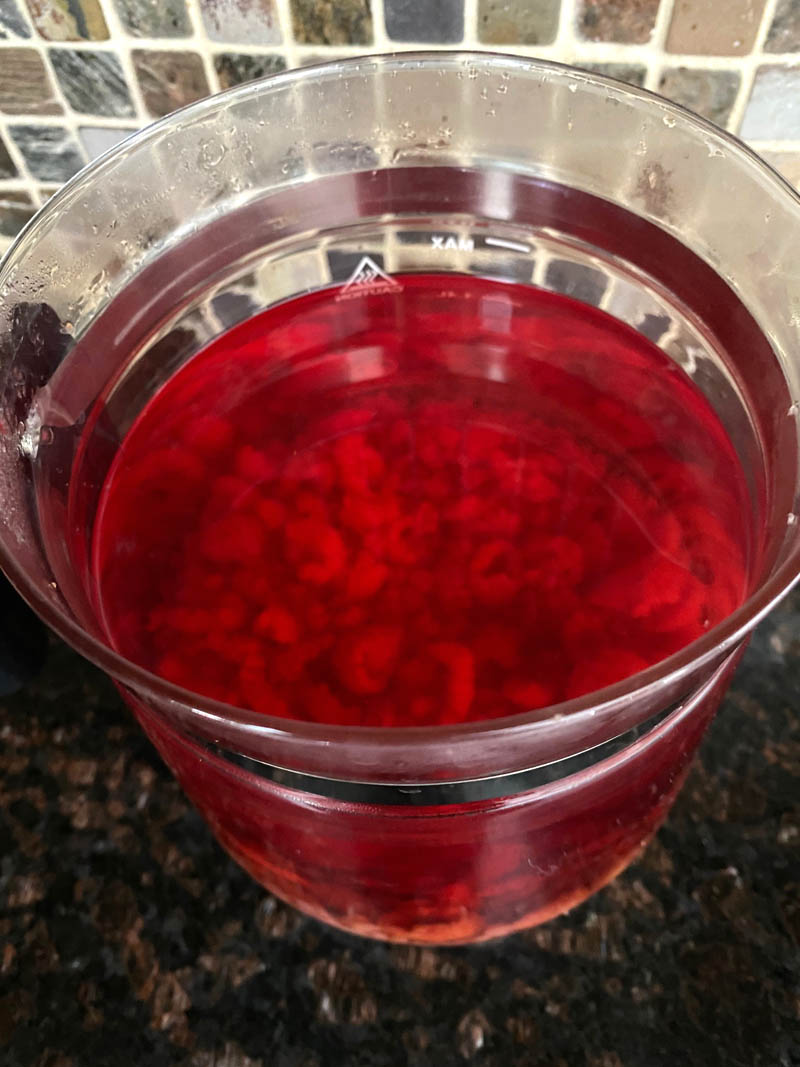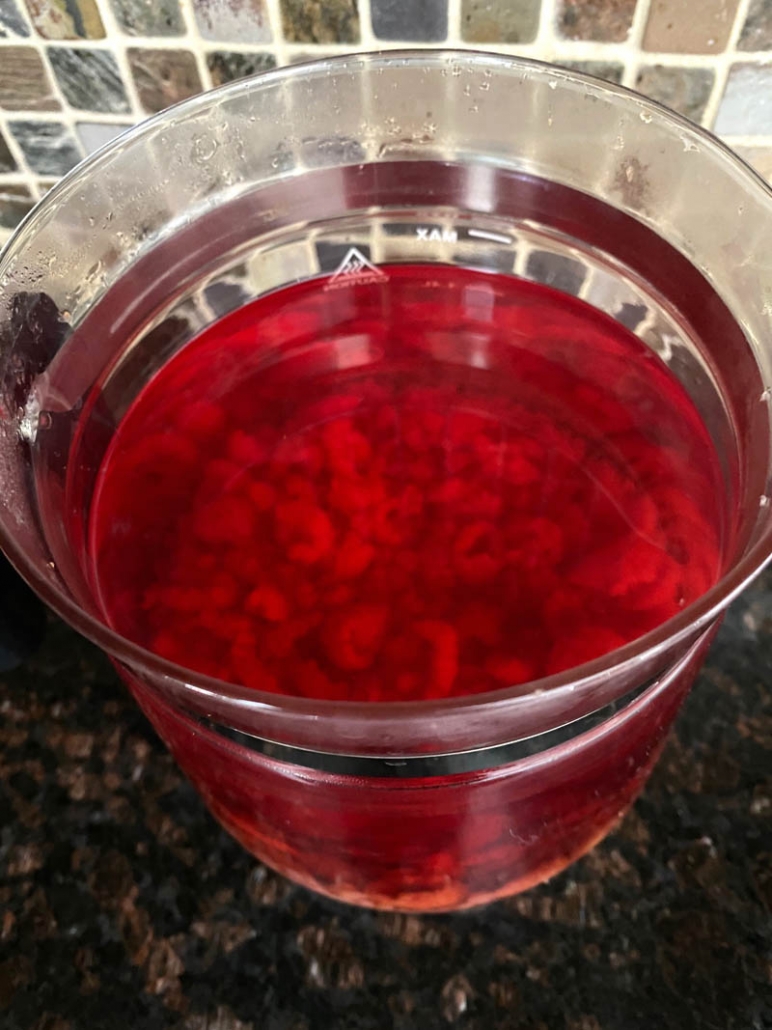 Do you have a hard time drinking water? You might not like the way it tastes. However, drinking water is important because it keeps you hydrated. The good news is that you can make it taste way better. If you want to add a naturally great taste to your water each time you drink it, follow this Raspberry Infused Flavored Water recipe. It is an easy recipe that will quickly enhance the taste of this beverage, encouraging you to drink it way more often. Once you prepare this flavored water, you may never go back to drinking soda and other unhealthy beverages again.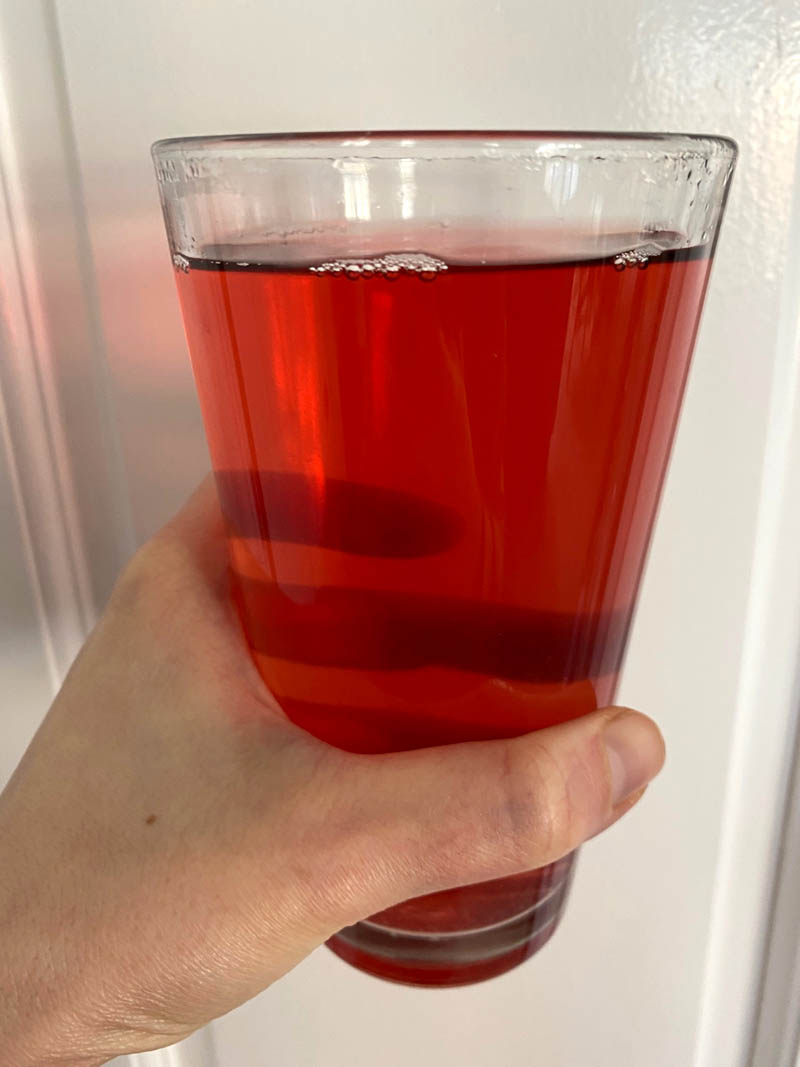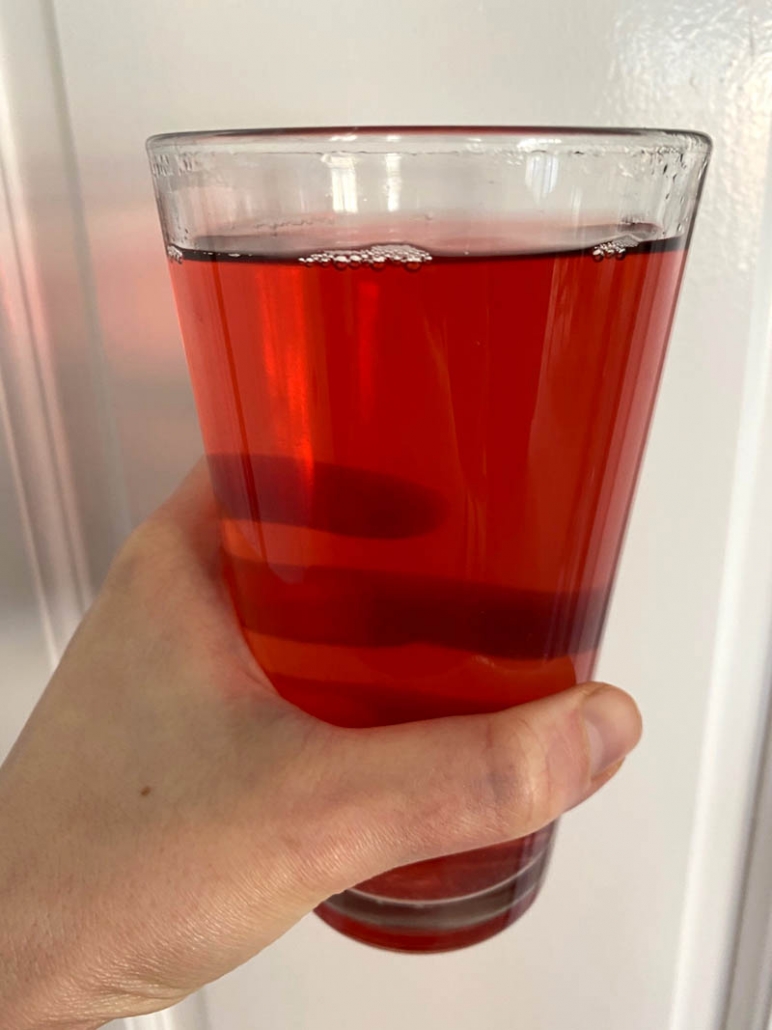 What You'll Need to Make the Flavored Water
If you want to give the Raspberry Infused Flavored Water a try, you will need these ingredients to get started:
Water.

You will use eight cups of water when following this recipe.

Raspberries.

Measure out a cup of fresh raspberries that you will add to your water. You can use fresh or frozen raspberries!
Can you believe it? With just two ingredients, you can make a tasty, flavored beverage that will keep you hydrated and feeling your best throughout the day.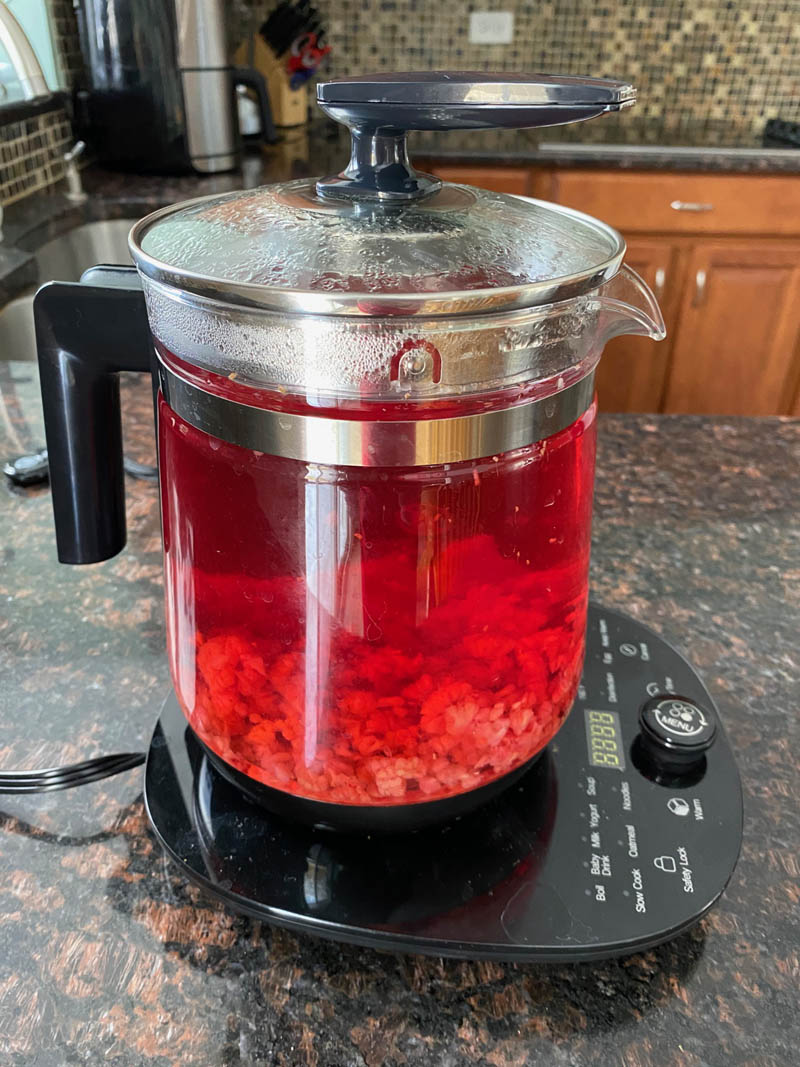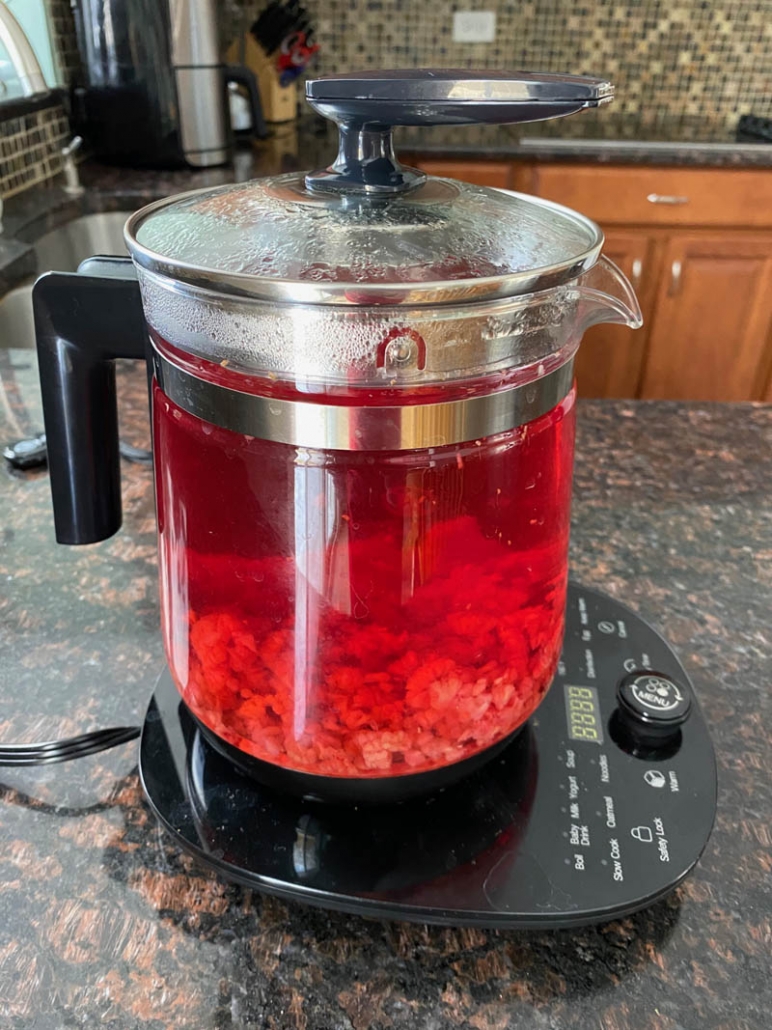 How to Make the Raspberry Infused Flavored Water
Making the Raspberry Infused Flavored Water requires just a few steps. You will need to add your water and raspberries to a pot and heat these two ingredients together, bringing the water to a boil. Once your water begins boiling, remove the pot from the stovetop and pour the water into a large plastic or glass pitcher. Make sure it cools before you serve it. If you want to get rid of the raspberries, use a strainer. If not, you can leave them in the water because they will continue to add flavor to it.
If you have an electic kettle, you can use it instead of a pot. To get an electric kettle that you see on my pictures, click here to order it on Amazon.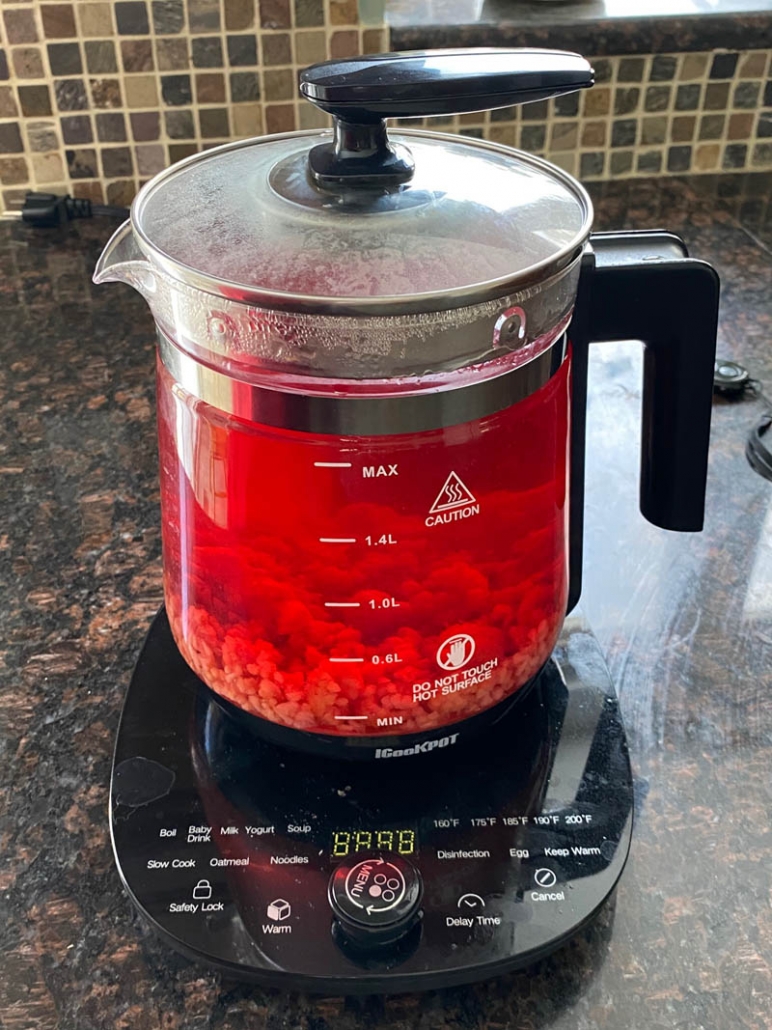 How to Store Raspberry Infused Flavored Water
Use a pitcher for storage purposes (click here for a great glass pitcher with lid on Amazon). If you do not have a pitcher, you can use a clean glass or plastic container. You might also want to pour the water into individual mason jars with lids that you can grab and take with you while you are on the go. Be sure to put the water in the fridge to keep it cold. You can always add a few ice cubes to it if you need it any colder.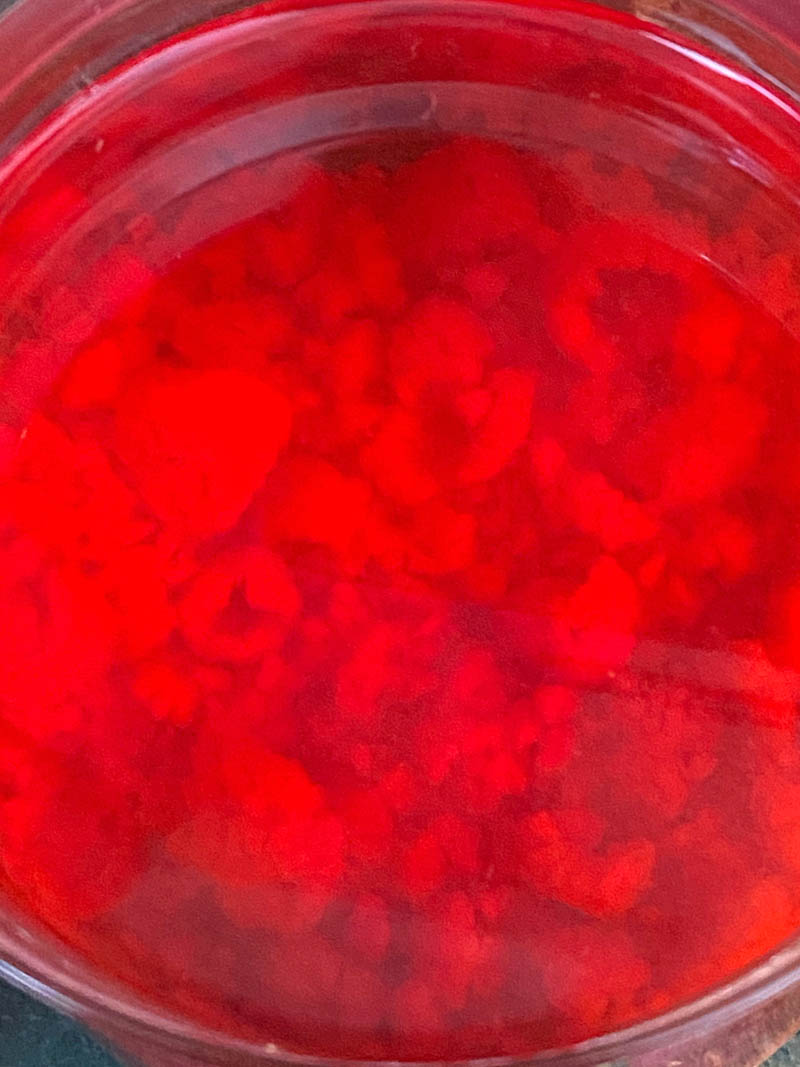 Can I Add Other Fruits to the Water?
Sure, you can add other fruits to the Raspberry Infused Flavored Water. The more fruits added to the water, the more flavor you will have. Lemon slices taste great with the raspberries, but there are other fruits you can use, including blackberries, strawberries, and blueberries. You might even want to toss in a few mint leaves. Using fruits in your water is the best way to naturally enhance its taste.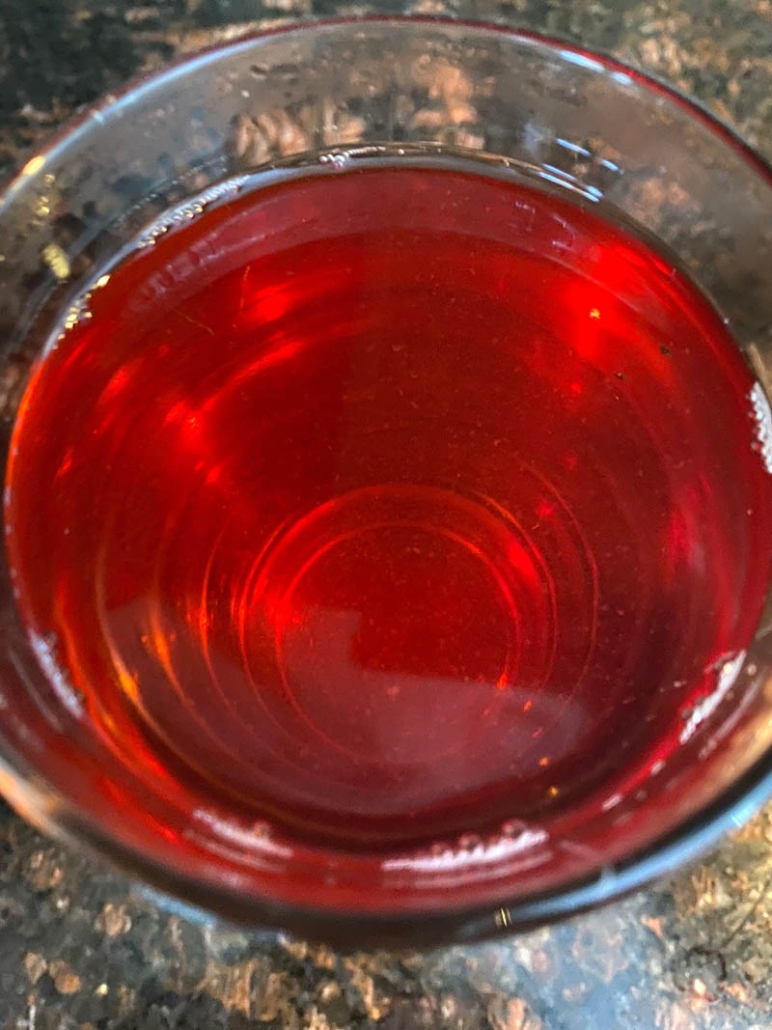 Can I Freeze It?
If you like your water as cold as it gets, you can put the Raspberry Infused Flavored Water in the freezer. It will turn into a slushie that you can drink to keep you cool on hot summer days when you feel thirsty.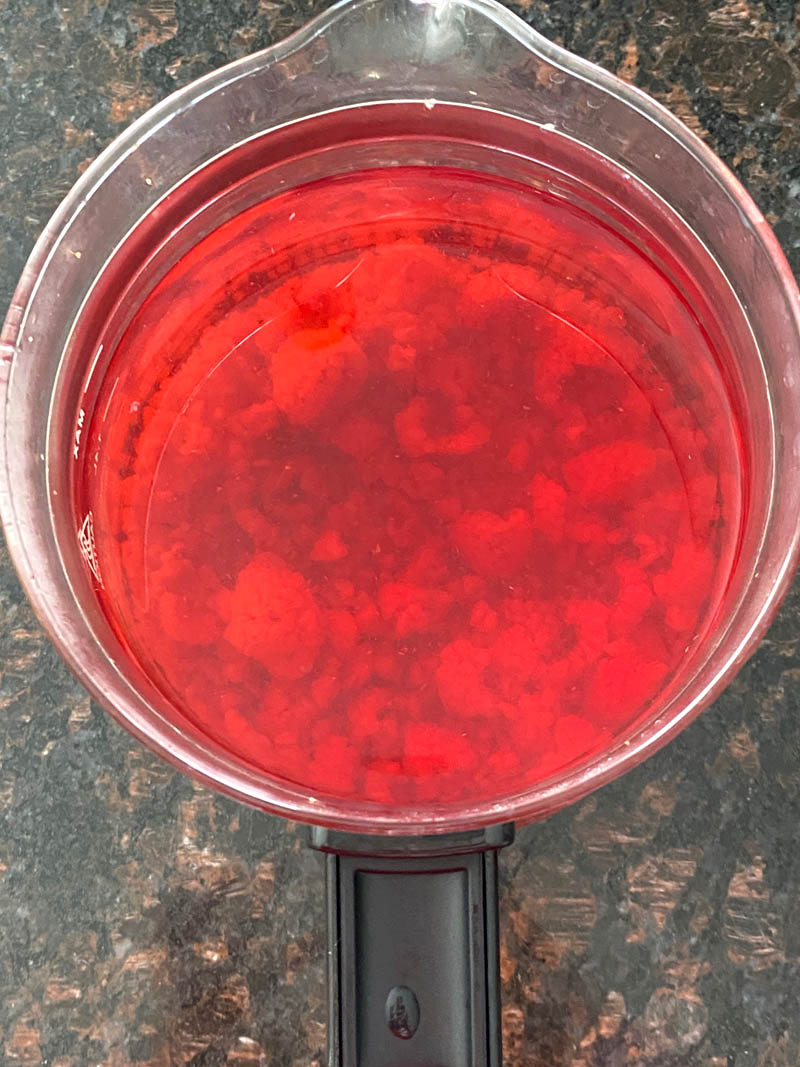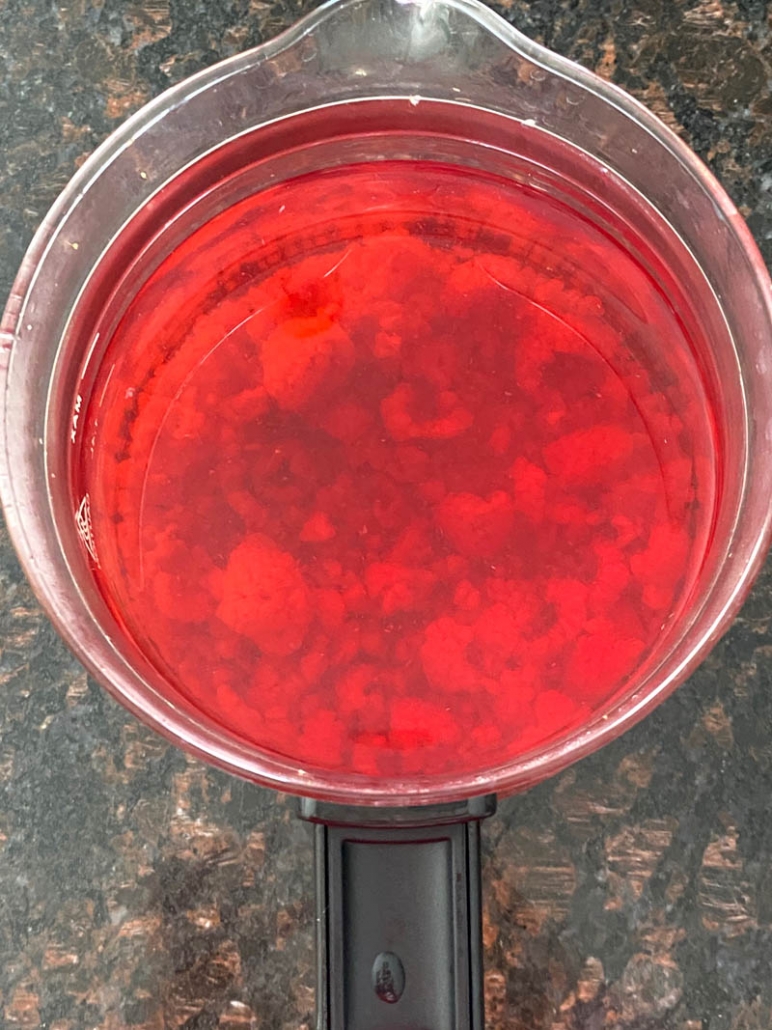 If you like raspberry infused water recipe, you will also love these easy recipes:
Click Here To Pin This Recipe
Raspberry Infused Flavored Water
This homemade raspberry infused water is amazing! Drinking water is so easy when it's raspberry flavored water! You can make this infused water with fresh or frozen raspberries! It's so healthy, just water and raspberries, no added sugar!
Ingredients
8

cups

water

1

cup

raspberries

fresh or frozen
Recommended Kitchen Tools (click the links below to see the items used to make this recipe)
Instructions
Add water and raspberries to the cooking pot. Turn the heat on high and bring to a boil. (If you have an electric kettle, you can use it instead of a pot)

Once the water boils, turn off the heat.

Pour raspberry infused water into a serving pitcher (strain it if desired or let the raspberries remain in the water, depending on your preference.

Let the raspberry infused water cool completely (if you want to serve it right away, pour over ice to cool it down).
Nutrition
Calories:
8
kcal
|
Carbohydrates:
2
g
|
Protein:
1
g
|
Fat:
1
g
|
Saturated Fat:
1
g
|
Sodium:
12
mg
|
Potassium:
23
mg
|
Fiber:
1
g
|
Sugar:
1
g
|
Vitamin A:
5
IU
|
Vitamin C:
4
mg
|
Calcium:
11
mg
|
Iron:
1
mg
Save This Recipe
See also:
Save this for later on your social media:
Get Melanie's FREE Recipes In Your Inbox!
https://www.melaniecooks.com/wp-content/uploads/2021/03/infused_water_raspberries.jpg
1067
800
Melanie Mendelson
https://www.melaniecooks.com/wp-content/uploads/2015/11/logo-new2.png
Melanie Mendelson
2021-04-28 07:07:20
2021-04-16 10:10:51
Raspberry Infused Flavored Water Recipe