How To Make Chicken Marinated In Tzatziki Sauce
This post may contain affiliate links (disclosure).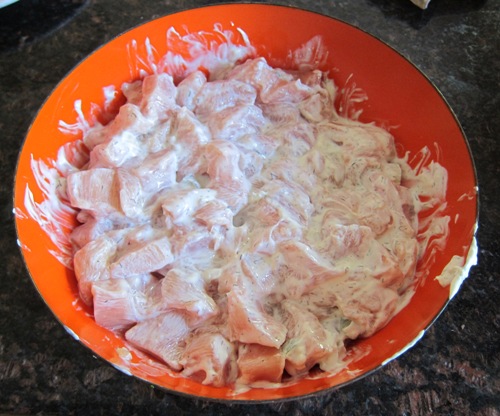 Tzatziki sauce is made from yogurt, cucumber, lemon juice and garlic. Just like you can make chicken marinated in buttermilk, you can also use yogurt as a marinade. Since the main ingredient of tzatziki sauce is yogurt, tzatziki sauce can be used as a wonderful marinade. The yogurt in tzatziki marinade tenderizes the meat, and the lemon juice and garlic gives is a wonderul flavor that penetrates deep in the chicken.
You can marinate chicken in tzatziki sauce in refrigerator overnight, or you can marinate it for 30 minutes at room temperature. Just coat the chicken in the tzatziki sauce, marinate and then cook. You can cook tzatziki-marinated chicken in any way you want – you can pan-fry the chicken, bake it or grill it. You can marinate any parts of chicken – chicken breasts, thighs, drumsticks or wings. Tzatziki-marinated chicken tastes great!
Where do you get the tzatziki sauce for a marinade? You can make it or buy it. Making tzatziki sauce is easy – just blend yogurt, cucumber, lemon juice and garlic in the food processor – check out the homemade tzatziki sauce recipe. Another great option is to buy tzatziki sauce at Costco.
Here's the picture of the jar of Hannah tzatziki sauce from Costco that I often use as a marinade: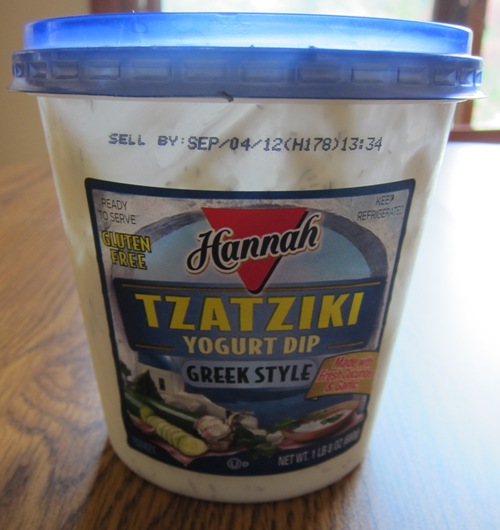 Here's the picture of pan-fried chicken pieces that have been marinated in tzatziki sauce for 30 minutes on the counter:
Want more ideas on using tzatziki sauce? For 12 creative ways of using tzatziki sauce, see ideas for using tzatziki sauce.
Save this for later on your social media:
Get Melanie's FREE Recipes In Your Inbox!
https://www.melaniecooks.com/wp-content/uploads/2012/07/tzatziki-marinade-chicken2.jpg
416
500
Melanie Mendelson
https://www.melaniecooks.com/wp-content/uploads/2015/11/logo-new2.png
Melanie Mendelson
2012-08-15 06:41:01
2012-08-05 06:39:33
How To Make Chicken Marinated In Tzatziki Sauce