This post may contain affiliate links (disclosure).
This homemade basil pesto is simply amazing! Bursting with fresh basil flavor, it's like summer trapped in a bowl! Once you try this epic Italian pesto recipe, you'll never make it any other way!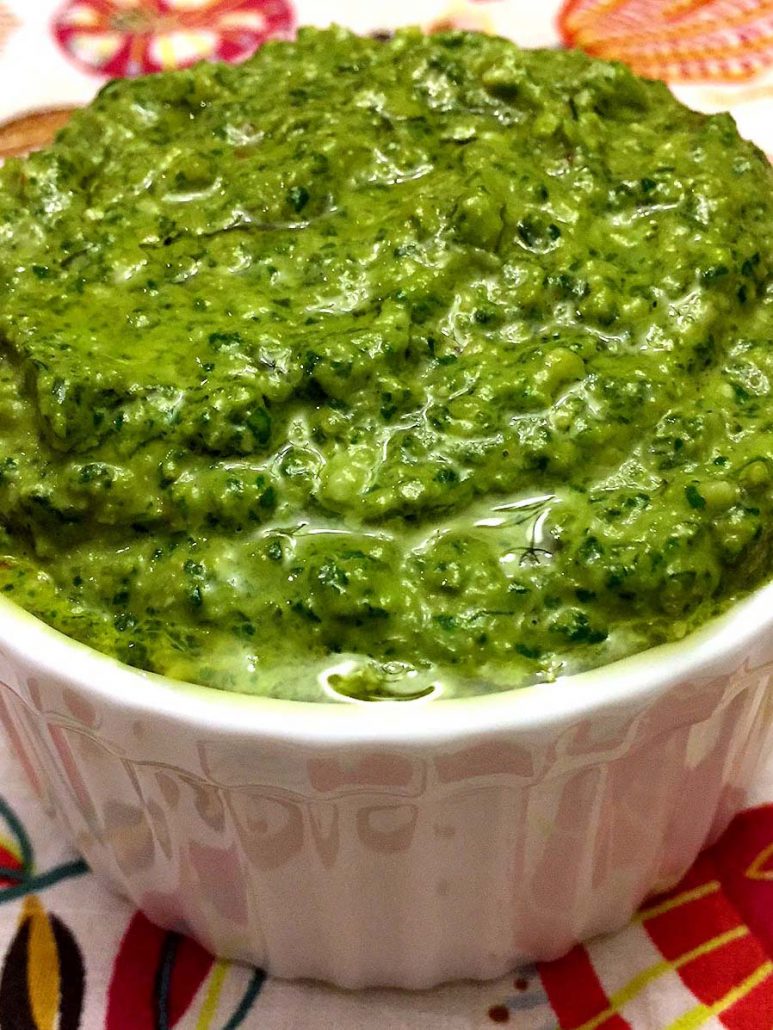 I love pesto, it has such a bright clean fresh flavor that makes you want to reach for more and more. There is just something about pesto that makes it extremely addictive!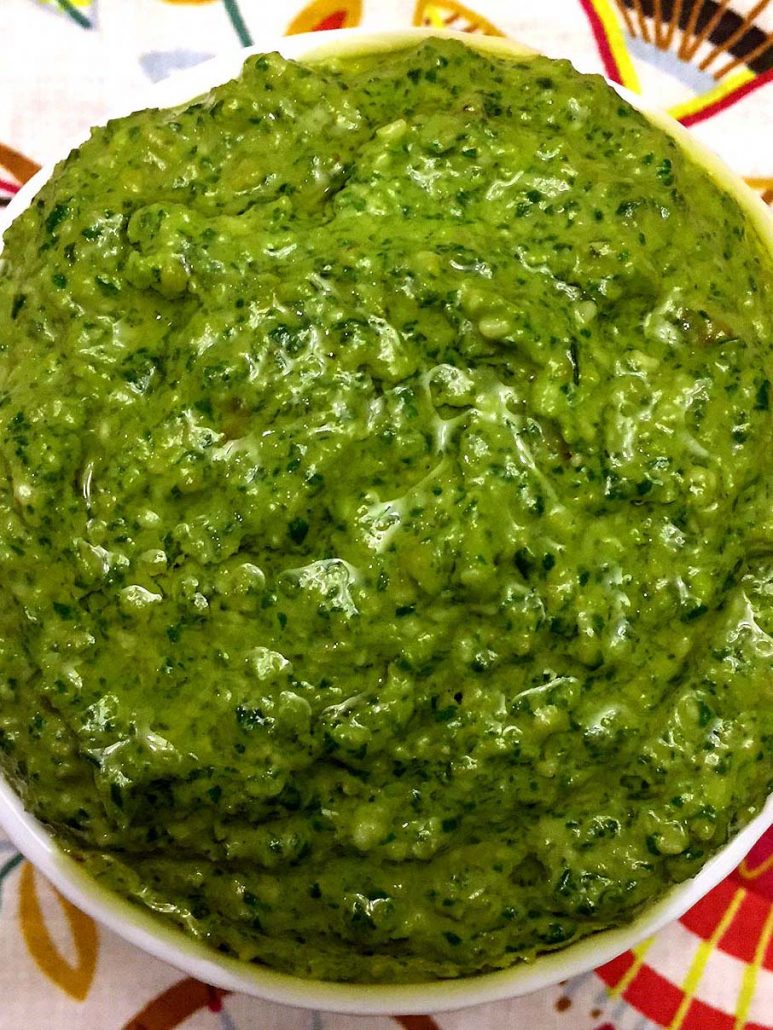 With its bold green color and bold basil flavor, pesto injects life into any bland dish! Pesto sauce is so versatile, there are many way to enjoy it. You can eat pesto as a sauce on top of chicken or fish. You can have pesto as a dipping sauce for bread. You can toss pesto with pasta or rice to flavor it immensely. Pesto lovers will always find a way to incorporate pesto into yet another amazing meal.
Once you try this homemade basil pesto, you'll never buy pesto in a jar at the store. The taste difference between store-bought pesto and homemade is astronomical. Even when you look at the color of store-bought pesto, you know that it's past its prime. Instead of being bright green like it should be, store-bought pesto is dirty brownish green and looking quite tired. Nothing compares to fresh pesto, the freshness is just bursting out of the homemade pesto and tells you to eat it immediately!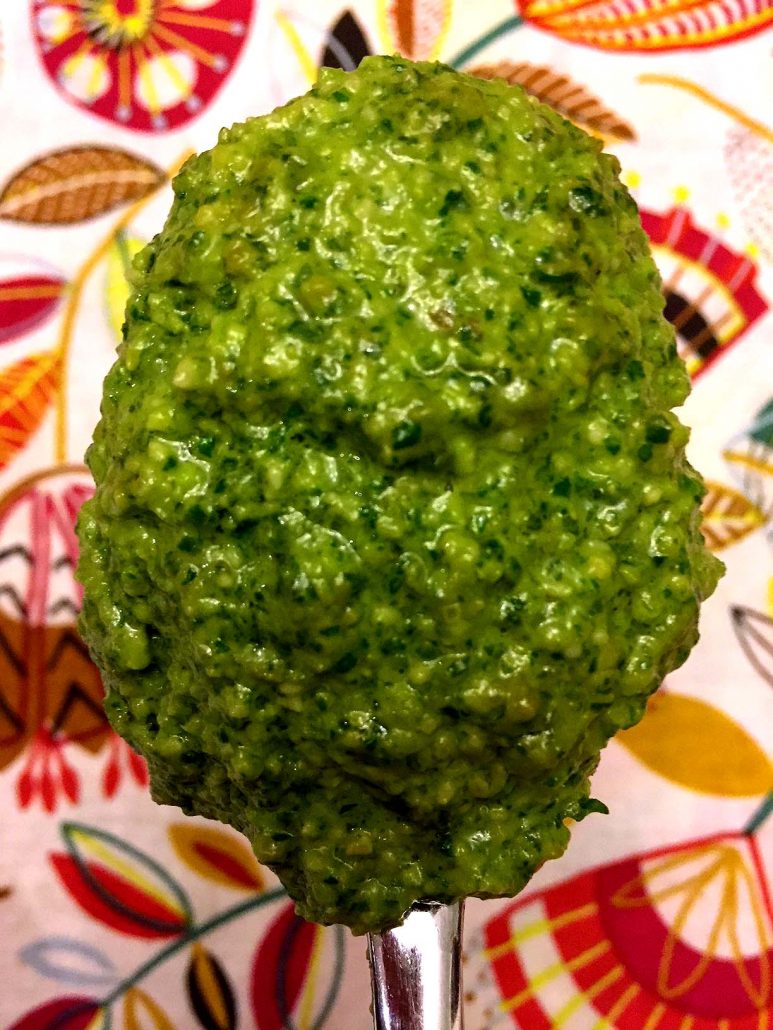 Classic Italian pesto sauce is made out of fresh basil leaves, garlic, extra-virgin olive oil, pine nuts and Parmesan cheese. All those ingredients taste amazing on their own and produce a masterpiece when they are combined.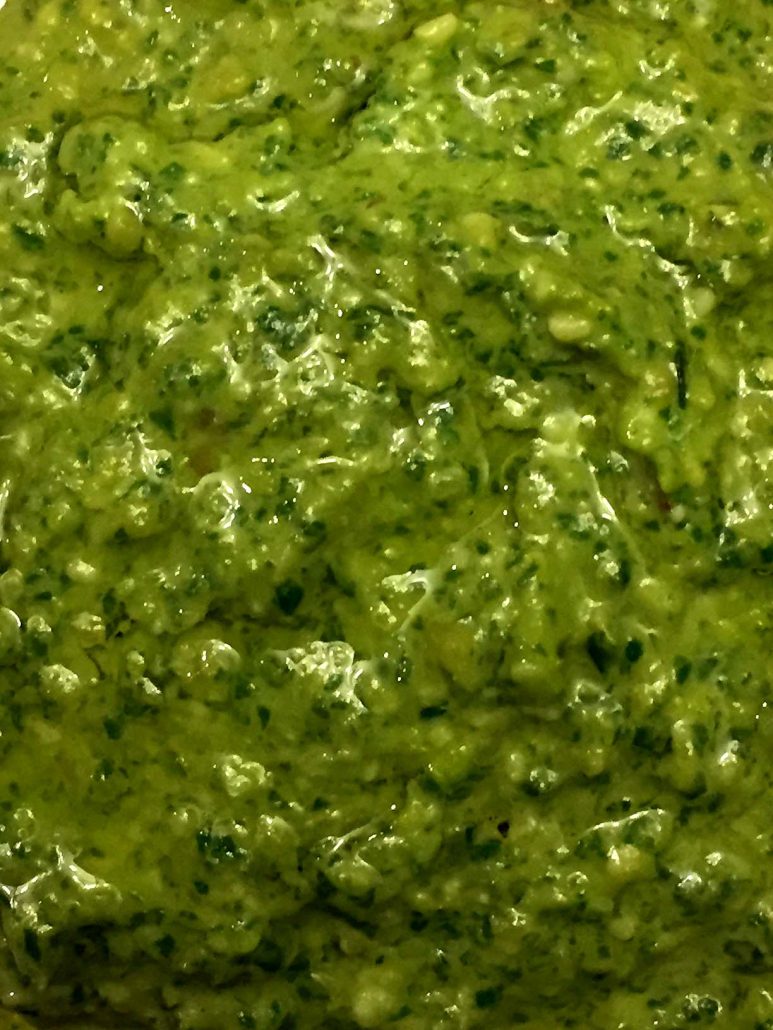 Pesto sauce is so delicious, it's hard to believe it's actually healthy! It uses a whopping 3 cups of packed fresh basil leaves – imagine how many vitamins and anti-oxidants are stored there! Since pesto sauce is raw and uncooked, no nutrients get destroyed and all this green goodness is there for your body to absorb!
How To Make Pesto
Pesto is extremely easy to make, it's one of the easiest recipes ever. Just put fresh basil, garlic, olive oil, pine nuts and Parmesan cheese in a food processor and process for a minute or two until smooth. That's it! Homemade pesto takes less than 5 minutes to make, and it's so delicious and healthy!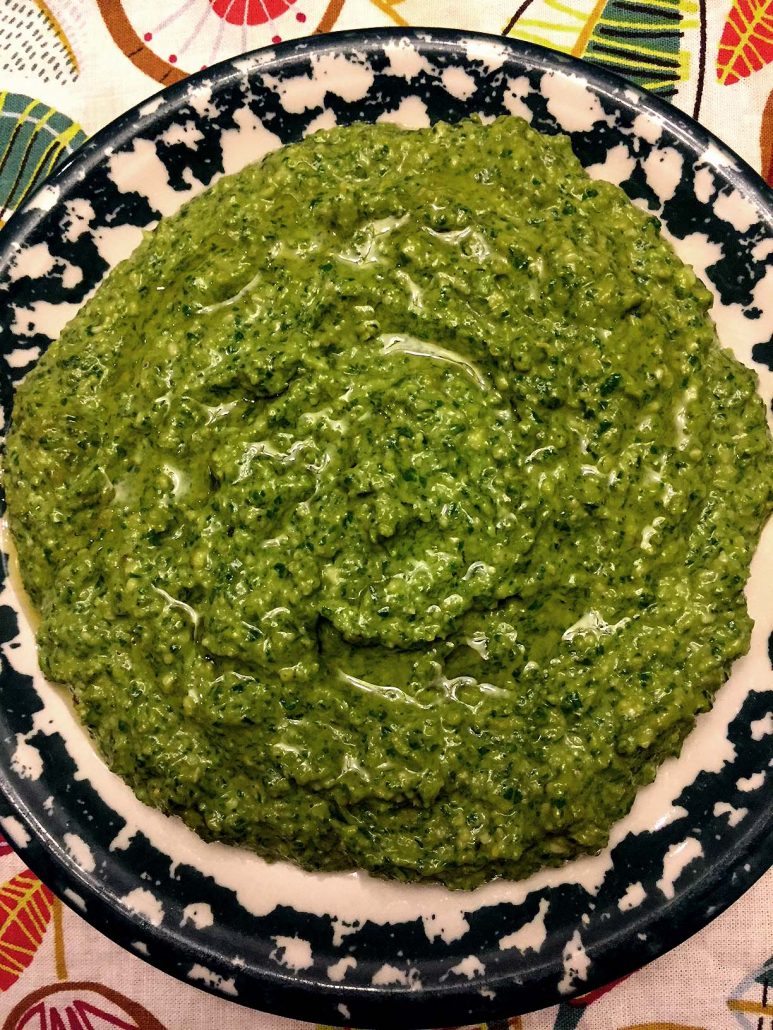 If you like fresh pesto, you will like these other amazing recipes:
Easy Chicken Parmesan Recipe – a classic Italian dish made at home, everyone loves it!
Homemade Italian Lemon Ice – you can make this real Italian ice at home without an ice cream machine!
Cucumber Tomato Avocado Salad – this refreshing salad is so healthy, colorful and yummy!
Tomato Basil Mozzarella Caprese Salad – a classic Italian salad, so flavorful!

Easy Basil Pesto Sauce Recipe
This fresh Italian classic basil pesto is amazing! So easy to make and so full of flavor! Once you try this epic homemade pesto, you'll never want to eat the store-bought pesto ever again!
Ingredients
3 cups packed fresh basil leaves
4 garlic cloves
¾ cup grated Parmesan cheese
½ cup extra-virgin olive oil
¼ cup pine nuts
Instructions
Put all ingredients in a food processor and process until smooth.
Save this for later on your social media:
Get Melanie's FREE Recipes In Your Inbox!
https://www.melaniecooks.com/wp-content/uploads/2017/12/pesto_easy_best_ever.jpg
1197
898
Melanie Mendelson
https://www.melaniecooks.com/wp-content/uploads/2015/11/logo-new2.png
Melanie Mendelson
2017-12-28 07:16:38
2018-06-01 11:25:59
Basil Pesto Sauce Recipe - Fresh Italian Homemade Pesto, Best Ever!