Here's a picture of 11 dozen chocolate chip cookies that I recently baked and packaged for a bake sale :)  That's a total of 132 chocolate chip cookies!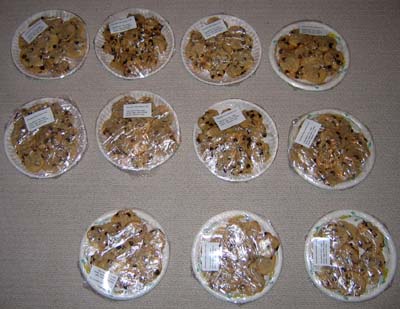 Arrange 1 dozen cookies on a paper plate and wrap with a plastic wrap. 
Print some labels that list the name of the cookies, the quantity and the ingredients list.  Tape the label to each package.