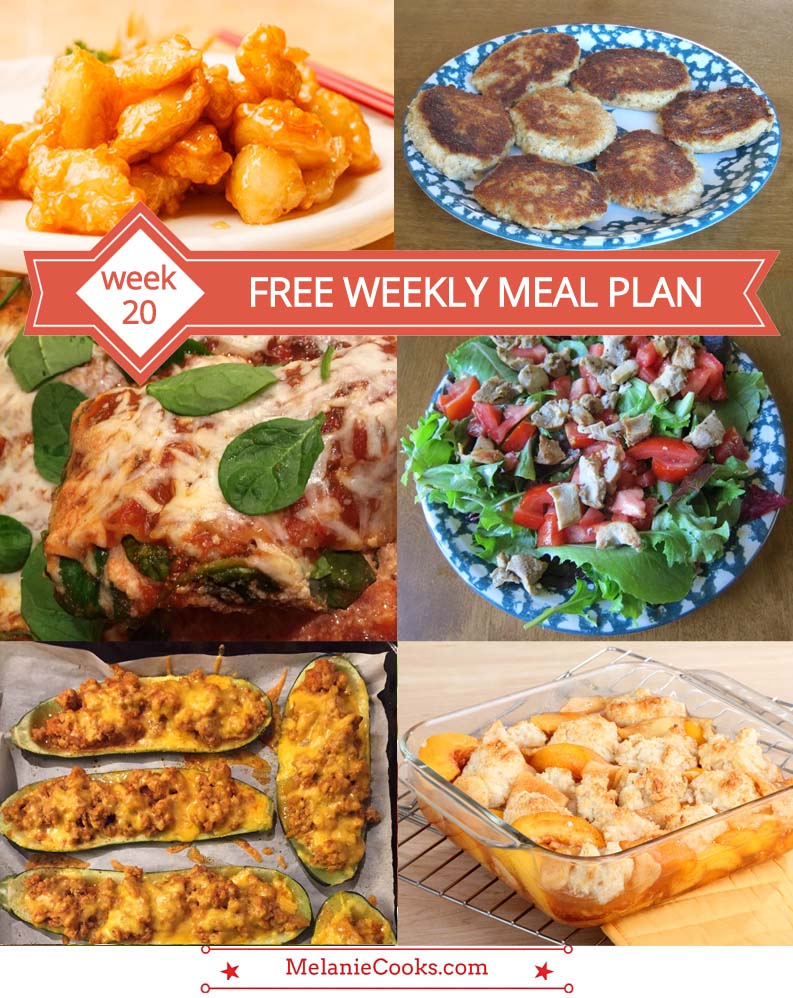 Welcome to week 20 of Melanie's FREE weekly meal plans – the source of your creative cooking inspiration!  Make all five recipes, or pick a couple of your favorites, double the portions and enjoy the leftovers the next day!  Mix, match and enjoy!  Here are this week's recipes:
Chinese Sweet & Sour Chicken
Canned Salmon Fish Cakes
Easy No-Boil Lasagna
Simple Green Salad With Chicken
Stuffed Baked Zucchini Boats
And this week's dessert is Peach Cobbler made with fresh sweet peaches!  Your homemade peach cobbler is going to be the bomb!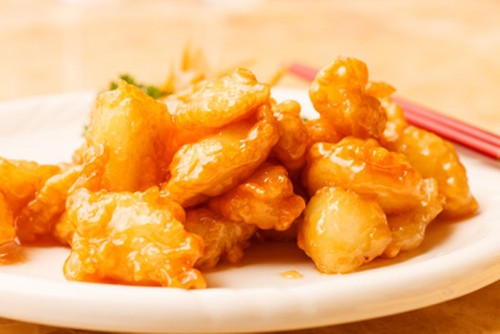 This recipe is a Chinese takeout fakeout!  You'll be making a homemade sweet and sour chicken that tastes just as good as the restaurant version, and of course it's much healthier too!  Homemade is simply the best!
Recipe link: Chinese Sweet and Sour Chicken Recipe

This delicious fish cakes are made out of canned salmon.  This is a great pantry recipe to have on hand for those days you don't feel like going to the grocery store!  These fish cakes are tender, yummy and really easy to make!
Recipe link: Canned Salmon Fish Cakes Recipe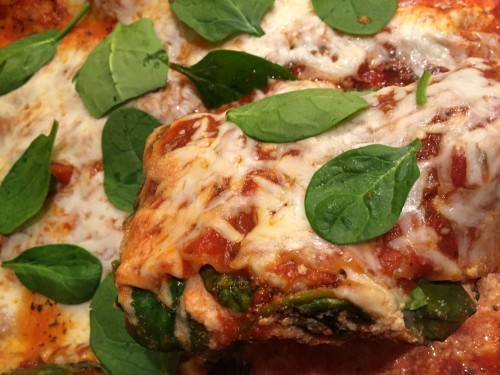 This super easy lasagna recipe is perfect for beginners!  You don't even need to boil the lasagna noodles – just assemble all ingredients in a baking dish, put in the oven and let it bake!  Hot bubbling lasagna is such an awesome dinner!
Recipe link: Easy No-Boil Lasagna Recipe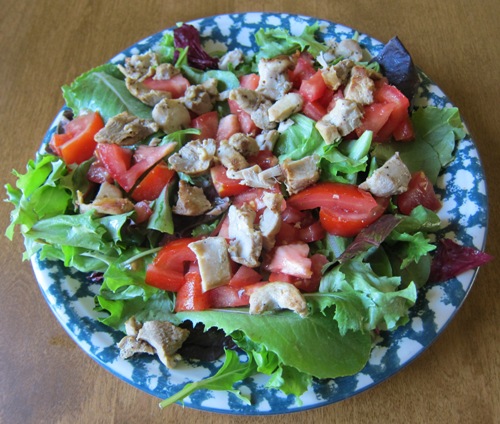 This super healthy dinner can't get any easier than that!  Chopped cooked chicken is served on top of salad greens and chopped tomatoes, dressing with the oil and vinegar dressing.  You don't even need to cook the chicken – just get the Rotisserie chicken, separate the meat from the bones and chop it up!
Recipe link: Simple Chicken Green Salad Recipe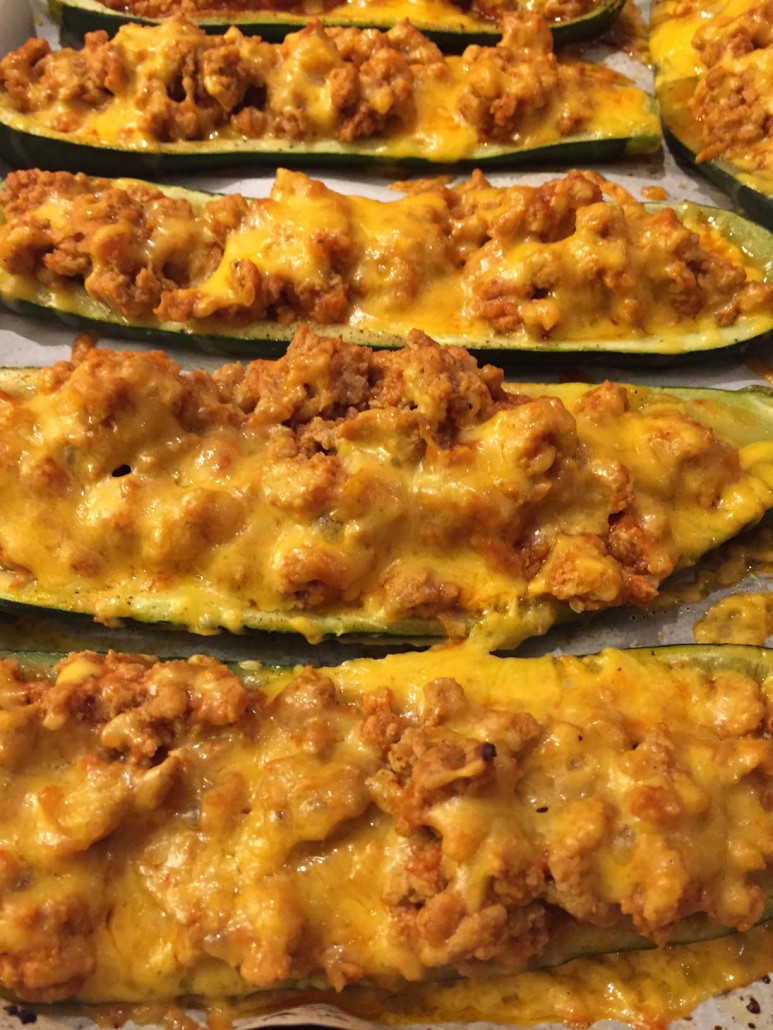 This is a perfect low-carb gluten-free dinner – zucchini halves are scooped out and made into a "boat" shape, and stuffed with ground meat and shredded cheese.  Stuffed veggies are awesome, you'll love it!
Recipe link: Stuffed Low-Carb Baked Zucchini Boats Recipe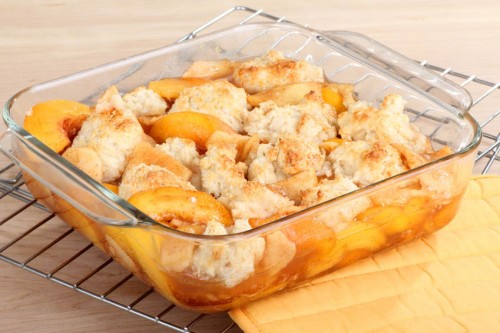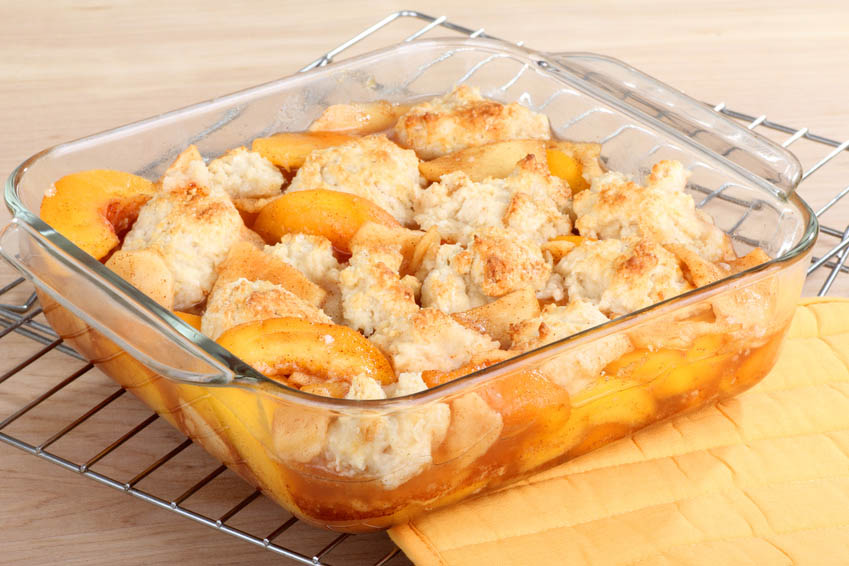 This mouthwatering peach cobbler is made with fresh peaches – so good!  Fresh peaches are simply the best!  This peach cobbler is very easy to make, even if you are not an experienced baker – this recipe is very straightforward, you must give it a try!
Recipe link: Easy Fresh Peach Cobbler Recipe
Meal Plan Shopping List
Chinese Sweet & Sour Chicken
2 lbs boneless skinless chicken breasts
2 eggs
2 cups cornstarch
4 tbsp oil
1 cup sugar
⅔ cup apple cider vinegar
¼ cup ketchup
1 tbsp Worcestershire sauce
1 tbsp soy sauce
1 tbsp Oyster sauce
Canned Salmon Fish Cakes
2 cans (14 oz each) salmon
2 potatoes
1 onion
2 eggs
1 cup of dried breadcrumbs
2 tbsp of oil
Easy No-Boil Lasagna
15 no-boil lasagna noodles
1 package (5 oz) fresh baby spinach
1 package (15 oz) ricotta cheese
1 package (8 oz) shredded mozzarella cheese
1 jar (24 oz) pasta sauce
Simple Green Chicken Salad
1 Rotisserie chicken
1 package (8 oz) lettuce
2 tomatoes
2 tbsp extra virgin olive oil
2 tsp vinegar
Stuffed Baked Zucchini Boats
4 medium zucchini
1 lb lean ground beef
1 tbsp oil
1 can (8 oz) tomato sauce
2 garlic cloves
1 package (8 oz) shredded cheddar cheese
Easy Peach Cobbler
4 tbsp butter
4 peaches
1 cup sugar
1 cup all-purpose flour
2 tsp baking powder
¼ tsp salt
1 tsp cinnamon
¾ cup milk
http://www.melaniecooks.com/wp-content/uploads/2016/06/meal_plan20a.jpg
643
1193
Melanie Mendelson
http://www.melaniecooks.com/wp-content/uploads/2015/11/logo-new2.png
Melanie Mendelson
2016-06-13 07:42:30
2017-03-09 17:17:00
FREE Weekly Meal Plan (Week 20) - Easy Recipes & Family Dinner Ideas