Peeling an onion seems like an trivial task, but if you've never peeled an onion before, it can be quite intimidating.  Don't worry – it is pretty easy to peel an onion.
You can now learn how to peel an onion by following these illustrated step-by-step instructions.
Step #1: Put the whole onion on the cutting board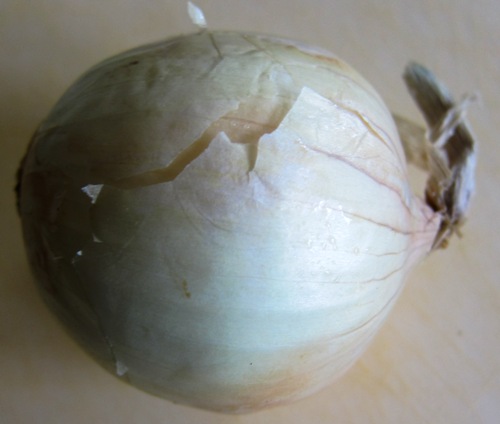 Step 2: Cut off one end of the onion with a knife, as shown on the picture below: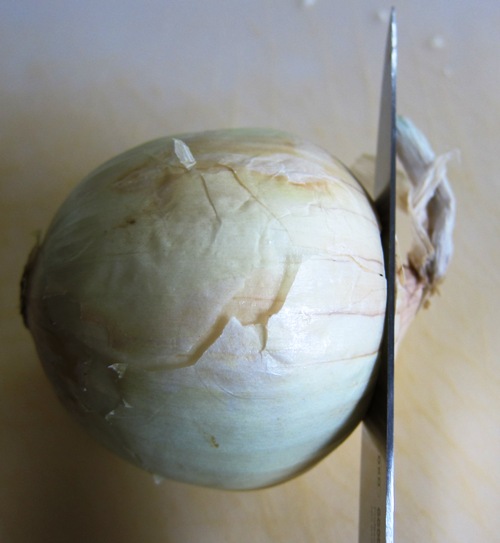 Here's a picture of the onion with that end already cut off.  The end of the onion is laying on the right side of the onion on the cutting board.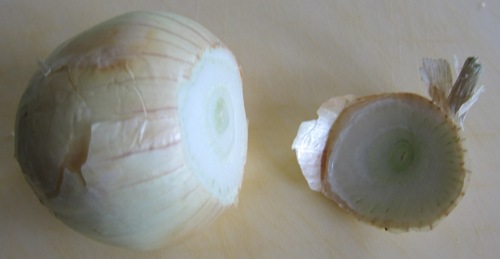 Step 3: Cut off another end of the onion with a knife, as show on the picture below: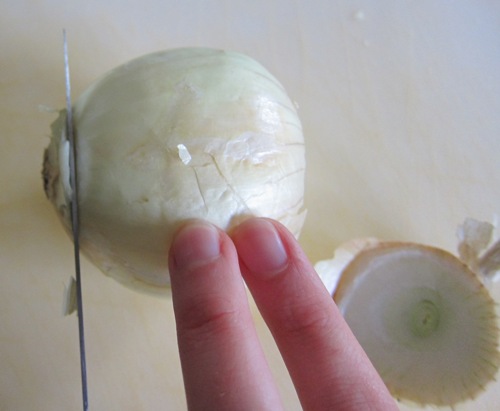 After both ends of the onion have been cut off, the onion is ready to be peeled.  Here's the picture of the onion without its ends: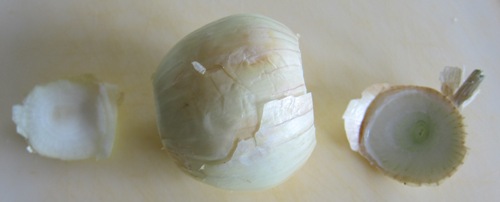 Step 4: Start peeling! Make a cut under the peel, and pull on the peel so it separates from the onion.  Look at the picture: knife under the peel, thumb on top of the peel.  Grab the peel and pull.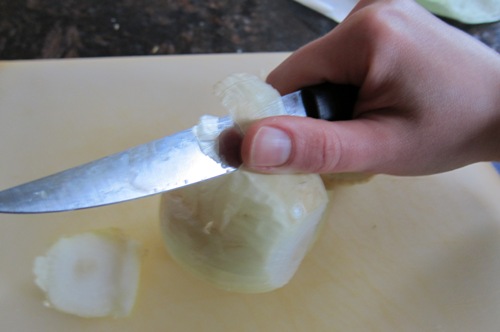 Step 5: Keep peeling in the same way as the previous step, until there is no more peel left on the onion.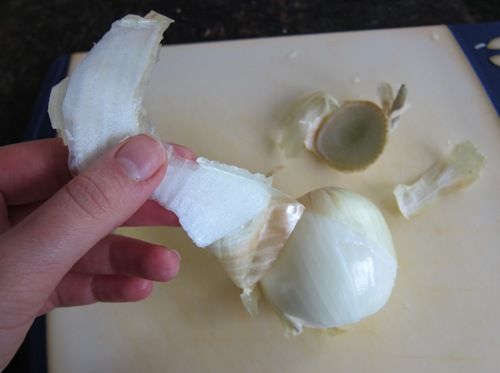 If the peel doesn't come off easily, you can just peel the outer thin layer of onion itself, like shown picture below: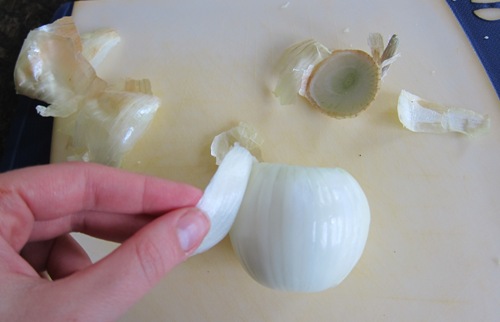 You are done!  The onion is now peeled and ready to be used in your recipe!
Here's the picture of the fully peeled onion: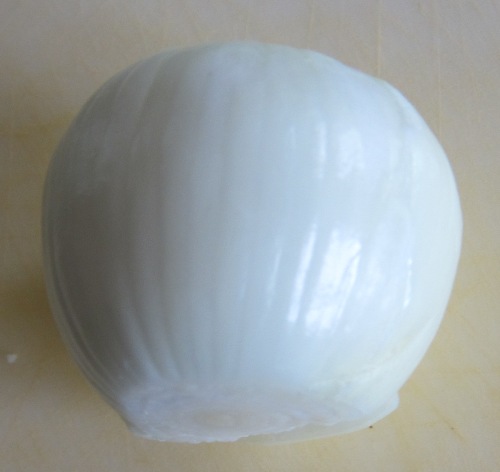 http://www.melaniecooks.com/wp-content/uploads/2011/06/onion-whole.jpg
424
500
Melanie Mendelson
http://www.melaniecooks.com/wp-content/uploads/2015/11/logo-new2.png
Melanie Mendelson
2011-06-07 08:04:30
2011-06-07 08:36:32
How To Peel An Onion