This post may contain affiliate links (disclosure).
Cut a melon as soon as you get it from the store. Melons don't ripen once picked, so don't wait to cut it. If you are too lazy to cut a melon, it will deteriorate with time. At the end, you'll end up cutting it anyway, but the melon won't taste as good as it would if you cut the melon right away! If you don't cut a melon right away, you just lose :)
Once you cut the melon into chunks, you can refrigerate the melon chunks in the air-tight containers. It is difficult to find space in the refrigerator for the whole melon, but it's easy to find space for the melon chunks! Melon chunks take up less refrigerator space then the whole melon, and get eaten really fast!
Here's how to cut a melon the easy way:
Start with the whole melon.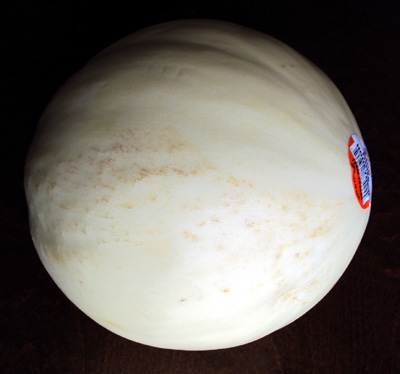 Cut the melon in half.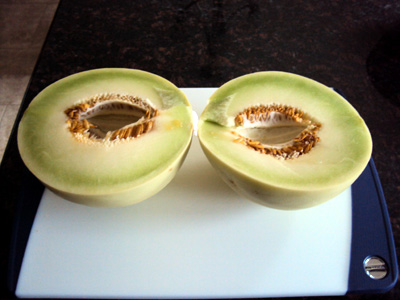 Scoop out the melon seeds with a spoon, and discard the seeds.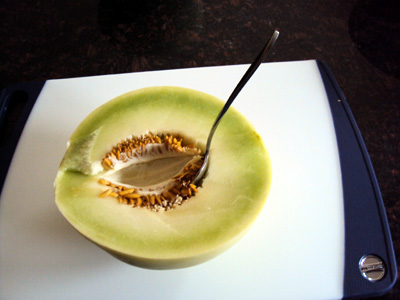 Here's the picture of the melon half without the seeds: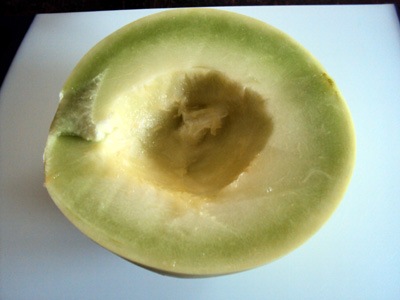 Slice the melon half into long slices as shown on this picture. I usually get 5 or 6 slices out of each melon half.
Cut off the melon skin from each slice and discard the skin.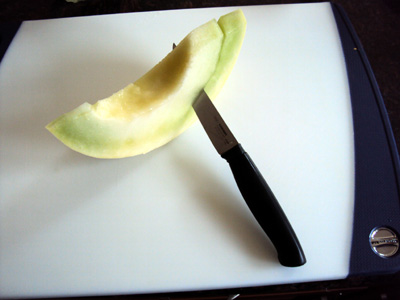 Here's a picture of melon slice without the skin: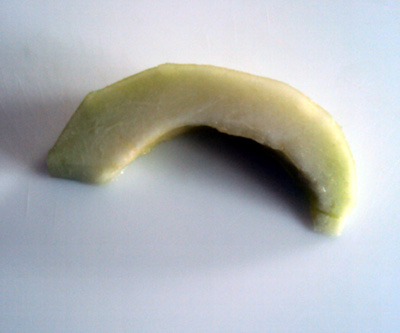 Cut each melon slice into chunks: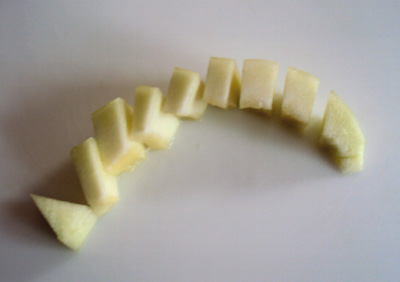 Congratulations! Now you know how to cut a melon! See how easy it is? Enjoy eating your melon chunks – yummy and sweet!
Here's a picture of melon chunks in a bowl, ready to eat!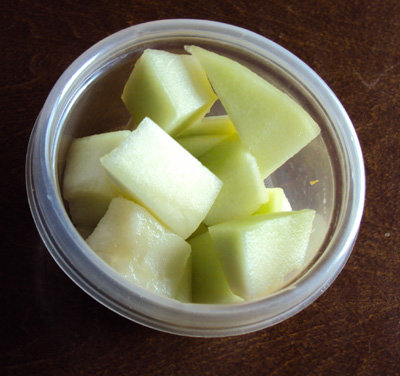 Save this for later on your social media:
Get Melanie's FREE Recipes In Your Inbox!
https://www.melaniecooks.com/wp-content/uploads/2010/09/melon1.jpg
374
400
Melanie Mendelson
https://www.melaniecooks.com/wp-content/uploads/2015/11/logo-new2.png
Melanie Mendelson
2010-09-22 11:49:28
2016-07-27 16:08:02
How To Cut A Melon