The Bagel is an authentic Jewish restaurant located in the Westfield Old Orchard mall in Skokie.  The Bagel has a wide variety of menu selections, including traditional Jewish deli favorites.  As you enter the restaurant, there is a counter with lots of mouthwatering desserts – you'll just want to eat them all up!
There is something at The Bagel for everyone.  If you are looking for authentic Jewish foods, there is a lox platter, chopped liver, gefilte fish, matzo ball soup, potato pancakes, kishke, tzimmes, corned beef sandwich and pastrami.  If you are looking for the usual American food, you will find a variety of omelettes, crepes, salads, soups, roast chicken, fish, hamburgers and sandwiches.  The prices at The Bagel are great – the sandwiches are around $10, the entrees are under $20.  Everything I've ever tried at the Bagel tasted excellent – The Bagel restaurant at Old Orchard has great food at great prices!
All the entrees are served with a complimentary bread basket.  This bread basket includes different kinds of bread – this time we had a supersoft challah bread and the poppyseed bread sticks!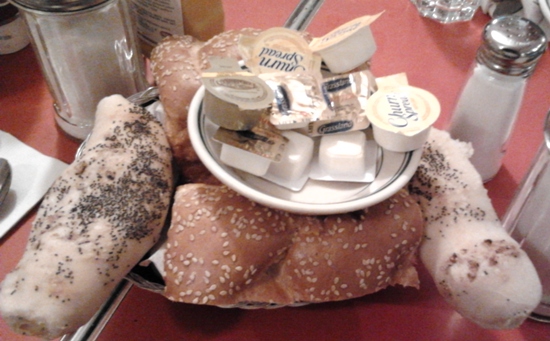 They also bring out a complimentary basket of pickles.  These pickles are so crunchy and addictive!
Here's a cup of lentil soup.  This soup is so hearty and full of flavor, it can be a meal it itself!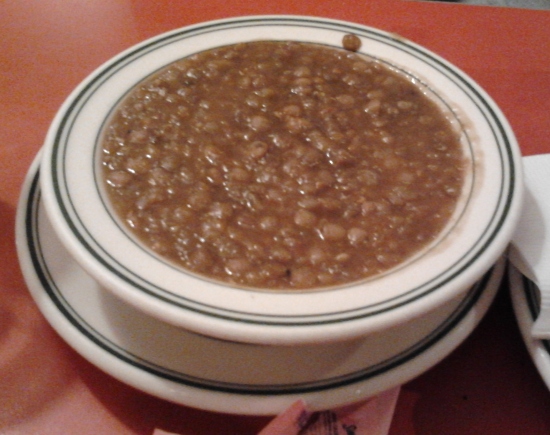 Here's  The Bagel's signature dish – gefilte fish.  This gefilte fish is freshly made and it's outstanding!  If you've only tried the canned stuff before, you must try this gefilte fish – it's just a thousand times better.  Spread some purple horseradish on it and enjoy!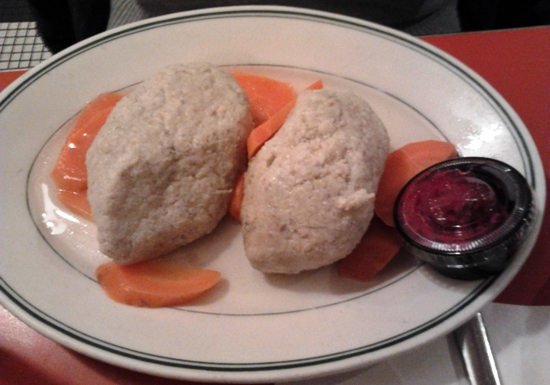 Here's the items from the kids menu at The Bagel – silver dollar pancakes.  Kids really enjoy those tasty little pancakes with maple syrup.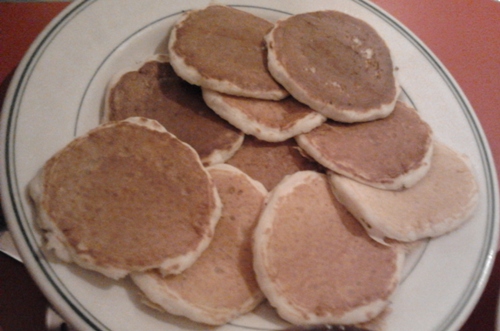 Another item from the kids menu is a grilled cheese sandwich served with fries: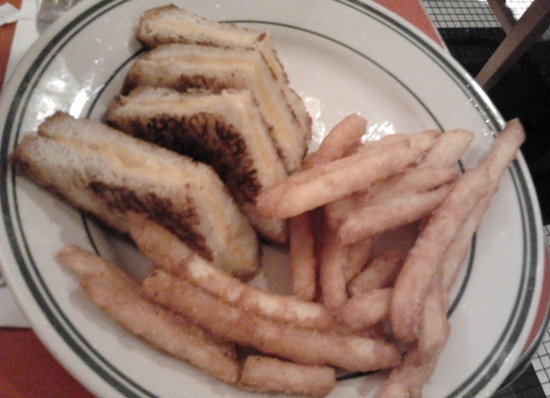 Here's the side salad with a side of Ranch dressing: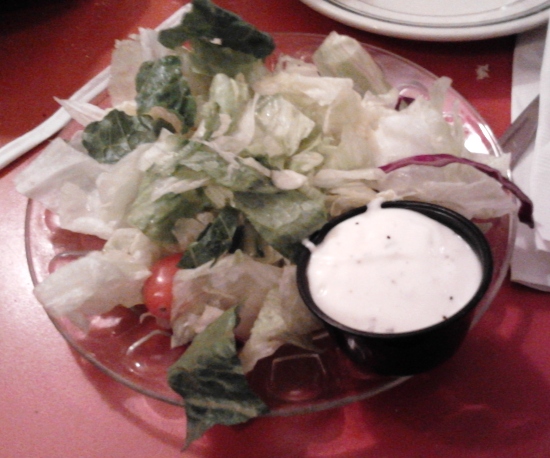 Here's an authentic Jewish eggplant appetizer a.k.a "eggplant caviar":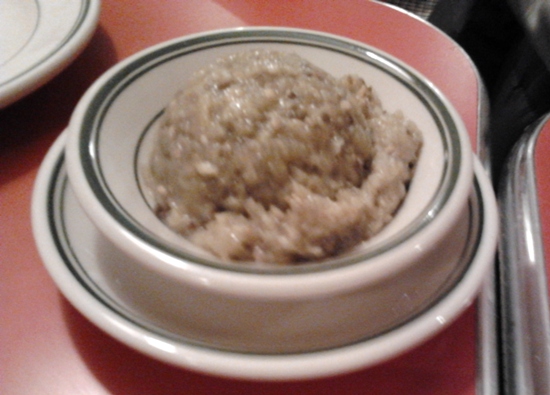 Here's a main dish of boiled beef tongue 🙂  If you are too scared to try tongue, you are missing out!  Tongue is a delicious meat, very tender and full of flavor.  If you'd rather not get the tongue, be assured there are plenty of traditional meet choices in The Bagel, such as roast beef or chicken 🙂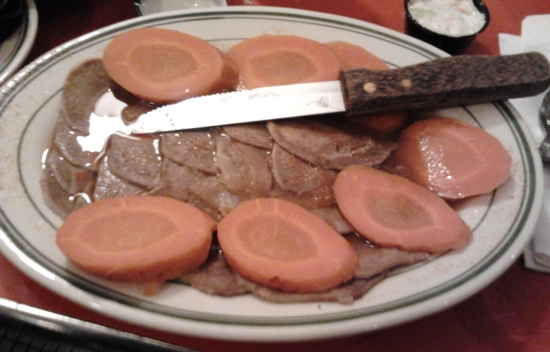 Here's the Bagel's Jewish potato pancake a.k.a the latke – it's so perfectly crispy!  The potato pancake is served with the sides of apple sauce and sour cream.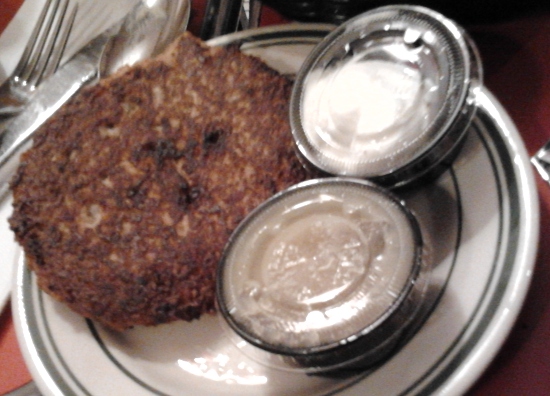 I highly recommend the Bagel – it has a variety of very delicious food at great prices.  It also has outstanding desserts!
The Bagel restaurant is located in the Old Orchard mall in Skokie at 50 Old Orchard Center, Skokie IL.  Their phone number is (847) 677-0100.
Get Melanie's FREE Recipes In Your Inbox!
http://www.melaniecooks.com/wp-content/uploads/2012/12/bagel-tongue.jpg
352
550
Melanie Mendelson
http://www.melaniecooks.com/wp-content/uploads/2015/11/logo-new2.png
Melanie Mendelson
2012-12-31 07:57:21
2012-12-31 07:57:24
The Bagel Restaurant Review - Old Orchard, Skokie IL, Chicago Suburbs