This post may contain affiliate links (disclosure).
M. Henry is one of Chicago's top breakfast and brunch restaurants with outstanding food. I discovered it recently in the same place where most of us learn about new stuff these days – on Facebook :) A Facebook friend who have recently moved to Chicago was asking for recommendations for best brunch places, and M Henry was a mentioned in at least half of the replies!
Even though I live in the suburbs and going to M. Henry is at least a 45 minute trek, I just HAD to try this place out. I keep a file called "Restaurants to Try" in the Notes app on my phone, so M. Henry name was immediately added to the list. The Facebook comments and Yelp reviews mentioned big lines and long wait on weekends, so the plan was to visit M. Henry cafe during the week. Turns out M. Henry was featured in several local publication and on a TV show "Check Please", and that certainly draws the crowds in :)
When our kids were on Spring break, my husband and I took the kids to the city on Wednesday to visit America's tallest building – The Willis Tower, and get lunch at M. Henry on the way there. On Wednesday around noon there was no wait at all – what great luck! We got a seat at M. Henry right away, ready to have a delicious brunch feast!
As you enter M. Henry restaurant, the first thing you see is their amazing dessert and baked goods case. So many goodies – I wish I could eat them all!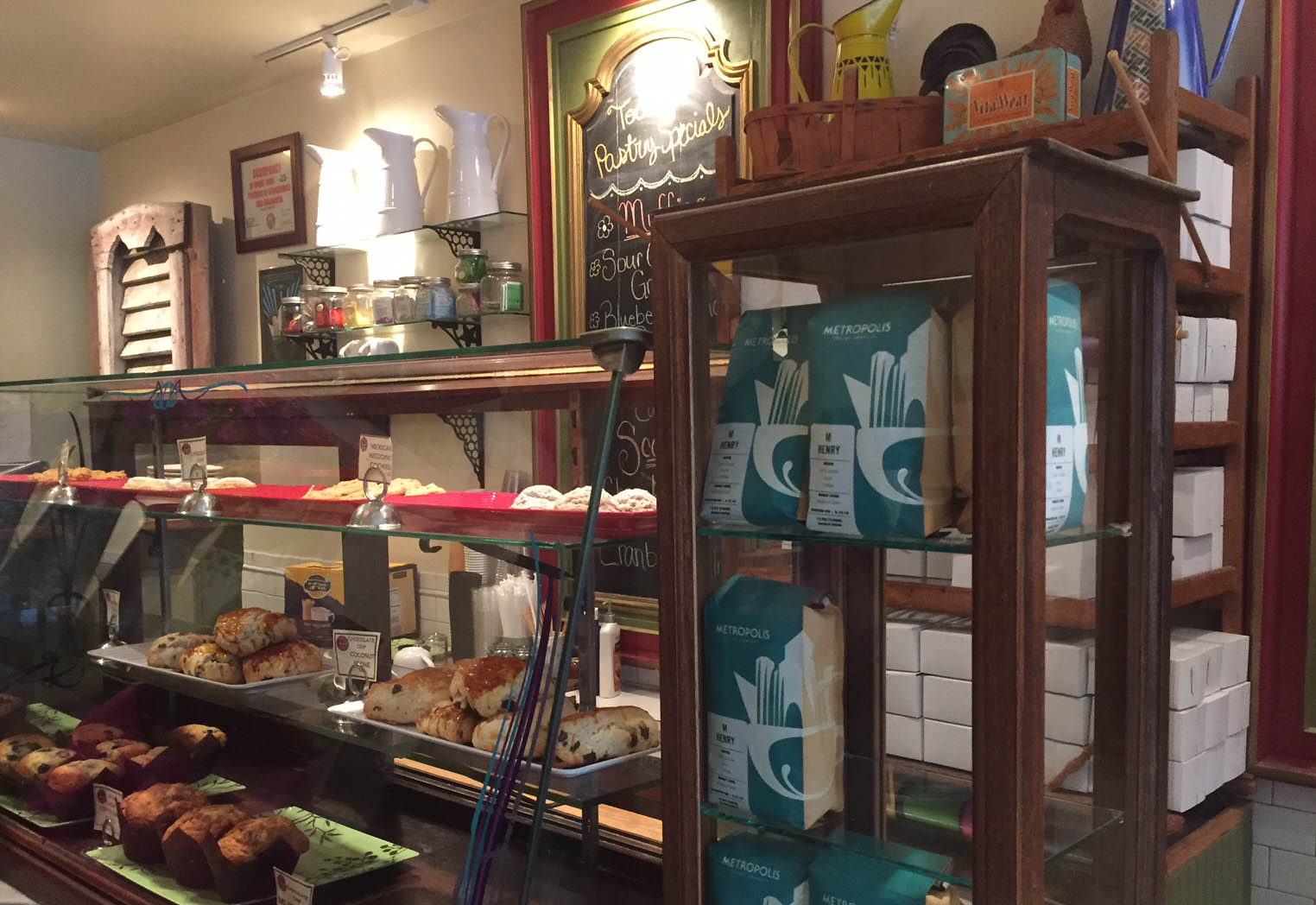 There is also another case with cakes (couldn't take a pic as there were people standing there). Those cakes look amazing!
Specials of the day – peach & sour cherry pie, lemon pie, siens du choclat – wish I knew what that one means – just know it has something to do with chocolate :), lemon meringue and jerk chicken empanada!
The M. Henry breakfast and brunch fare is the ultimate creative feast! Here are some examples: cinnamon roll french toast, roasted asparagus and proscuitto benedict, bacon wrapped baked eggs with polenta & mixed field greens, roasted veggie and goat cheese quiche, early rhubarb & raspberry flapjacks and heavenly four berry hotcakes! And if you are not in a mood for breakfast food for lunch, there is a lunch menu available with sandwiches, burgers and wraps. There is also a children's menu available for picky eaters – M Henry kids menu includes kids favorites like plain pancakes, french toast sticks, grilled cheese and PB&J. All the food is very reasonably priced – around $10.
The food that we got was amazing! Here's are the photos of the food we ordered:
Blackberry Bliss Cakes – "fluffy hotcakes layered with warm blackberries & vanilla mascarpone cream and topped with a brown sugar & oat crust".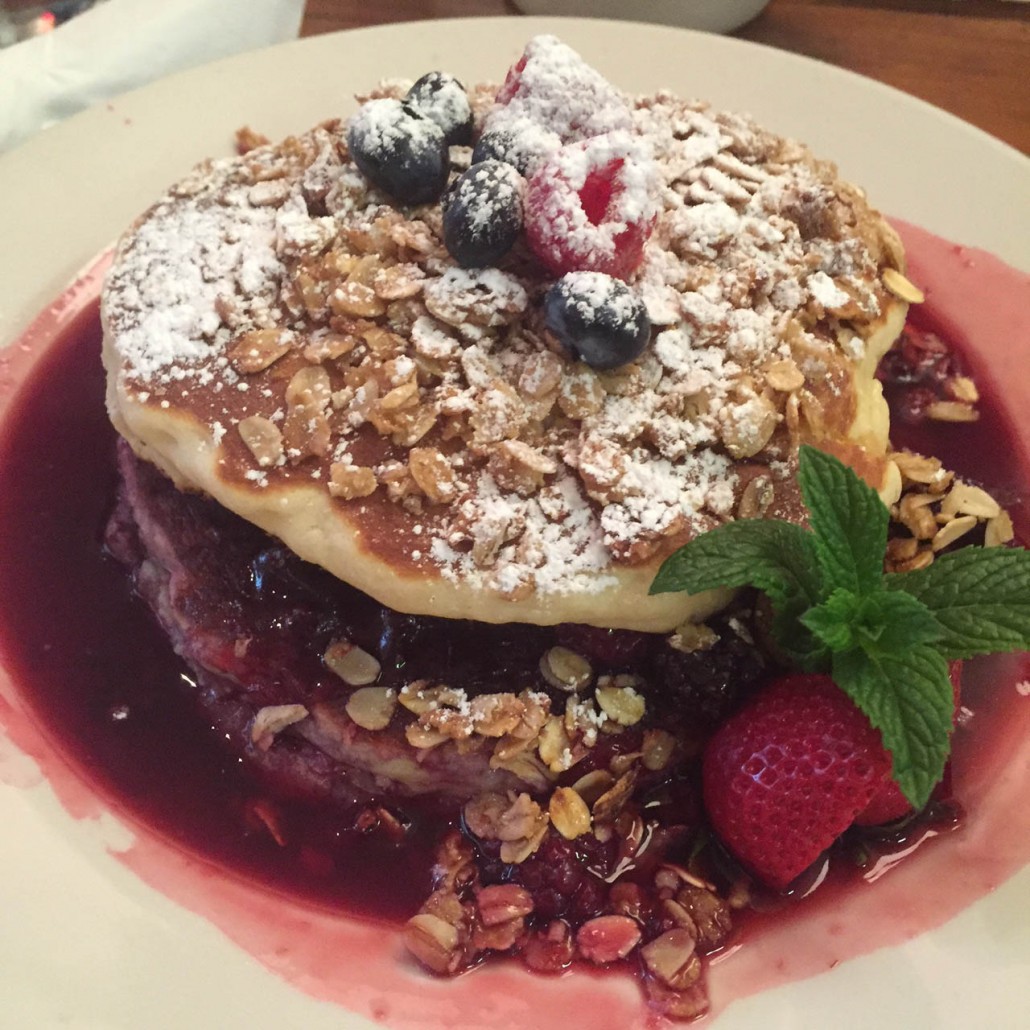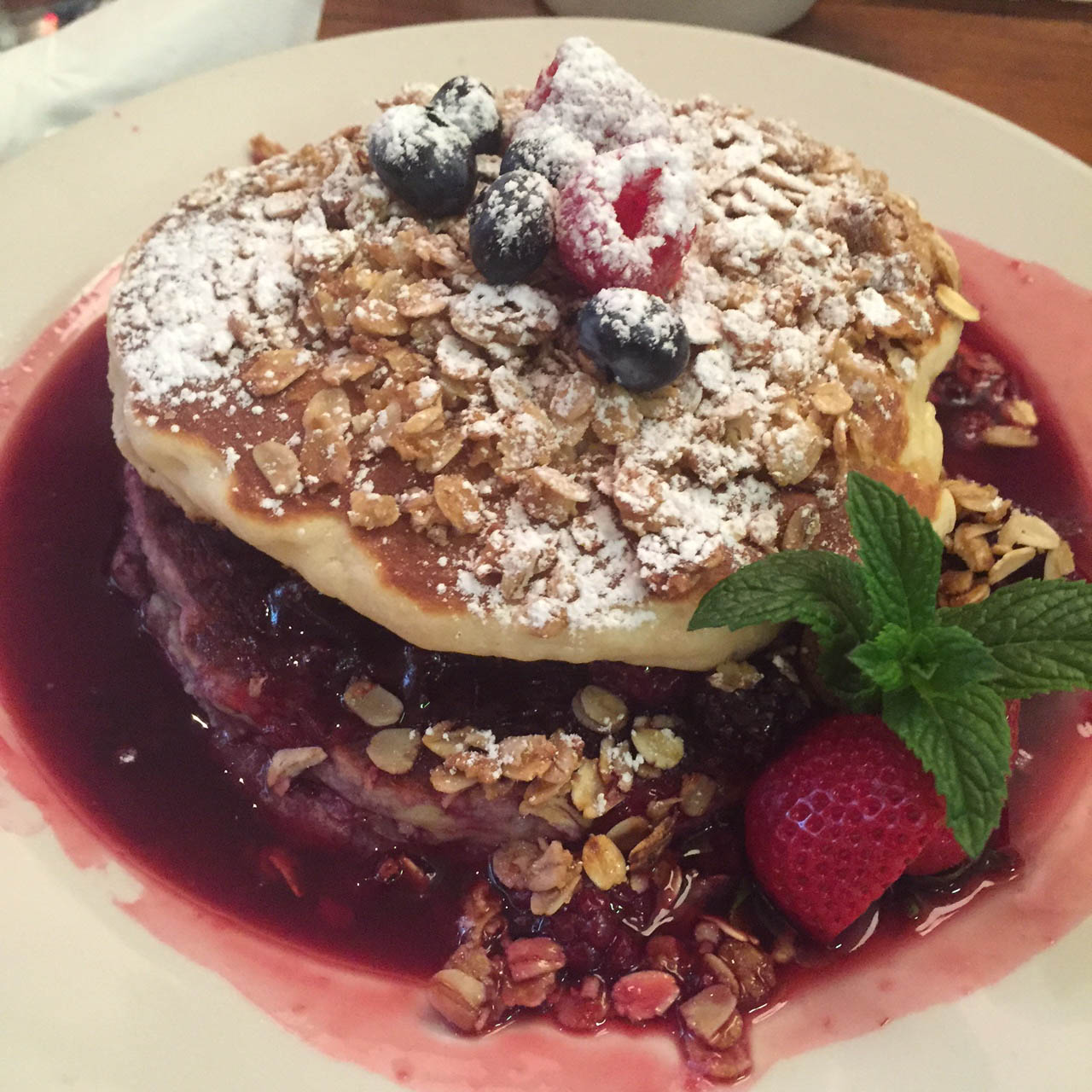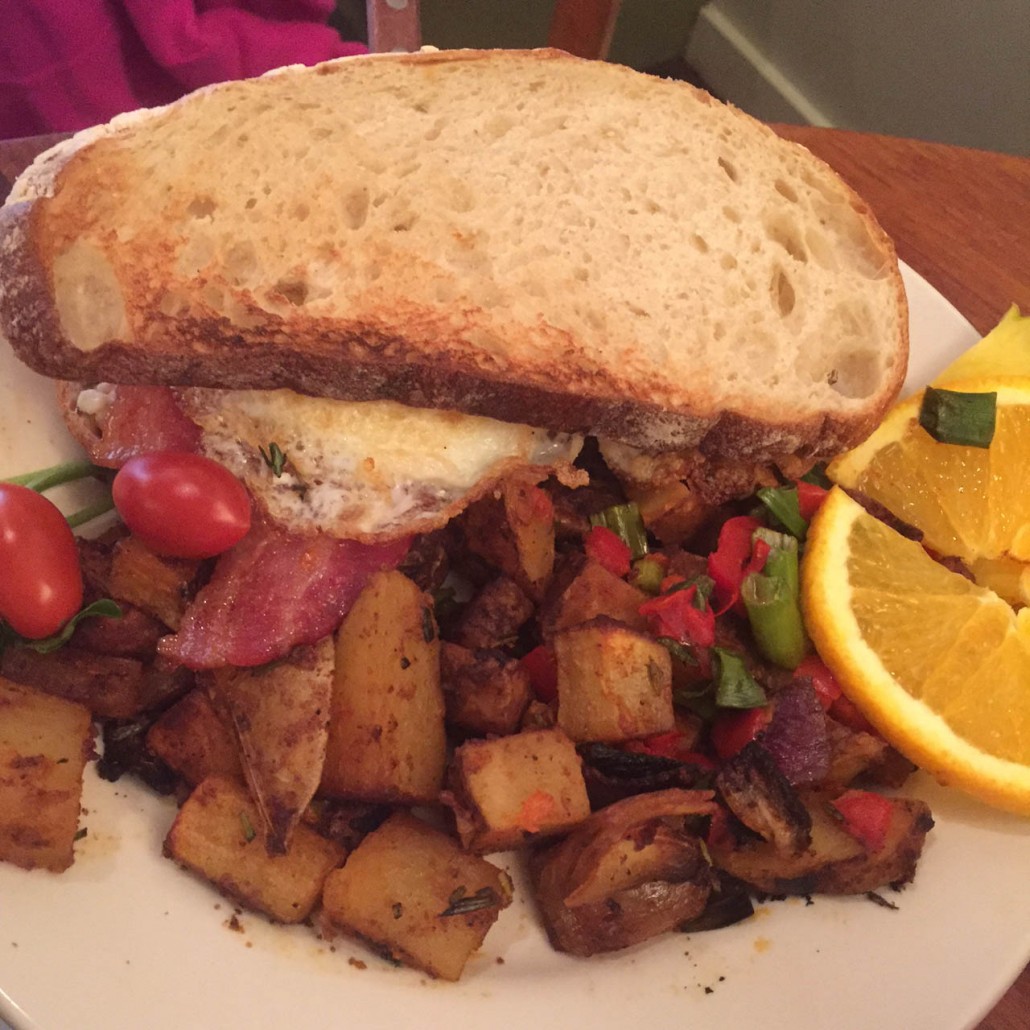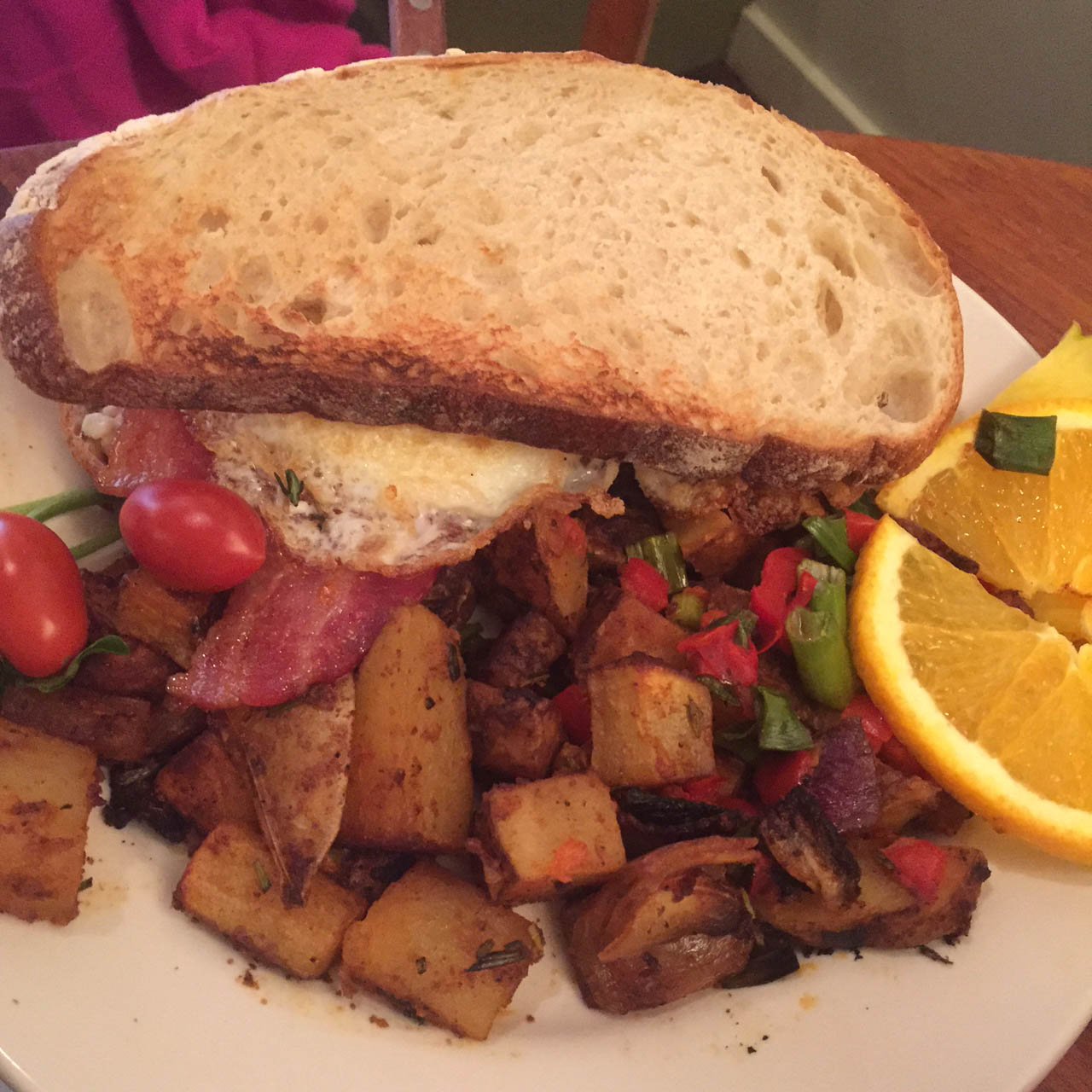 Jerk spiced chicken sandwich – "a fire grilled jerk spiced chicken breast, with grilled red onion, tomato, leaf lettuce & mango ketchup, served on a house baked pain di mie bun."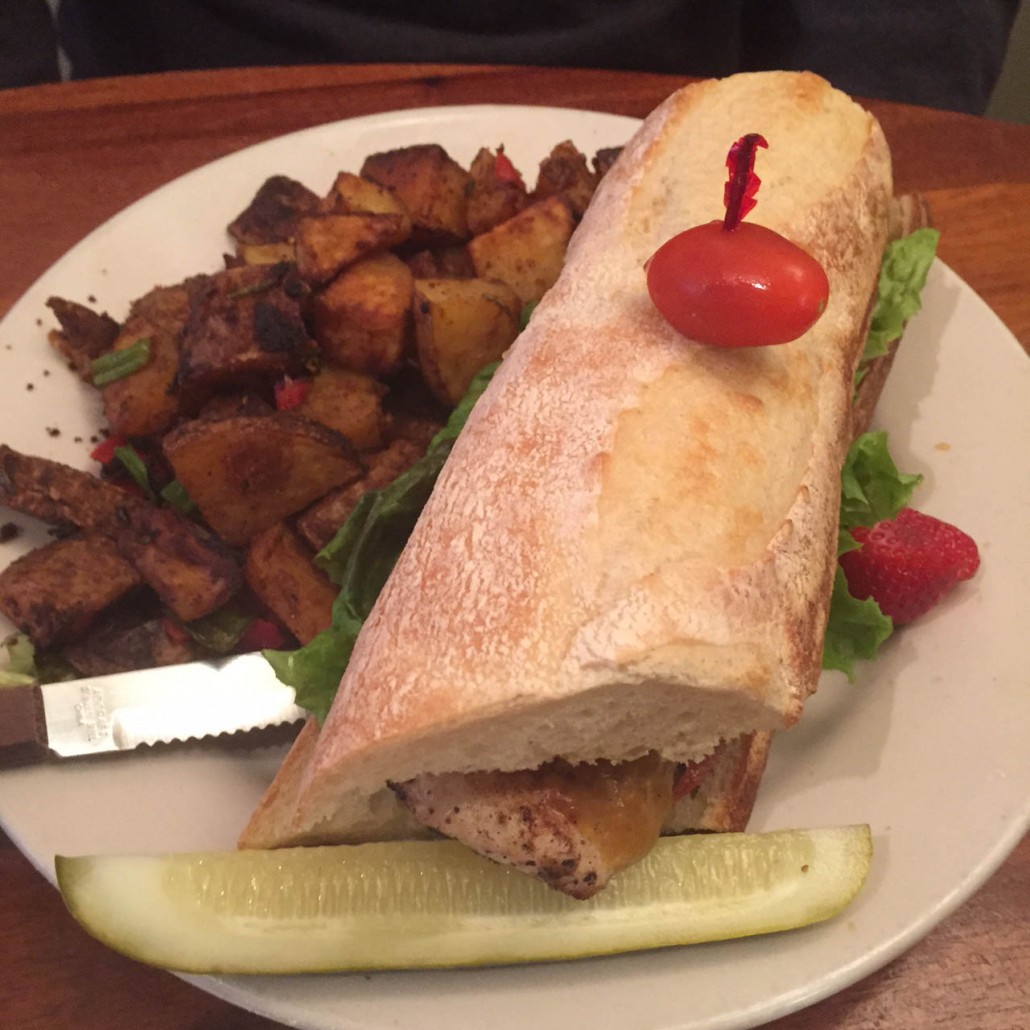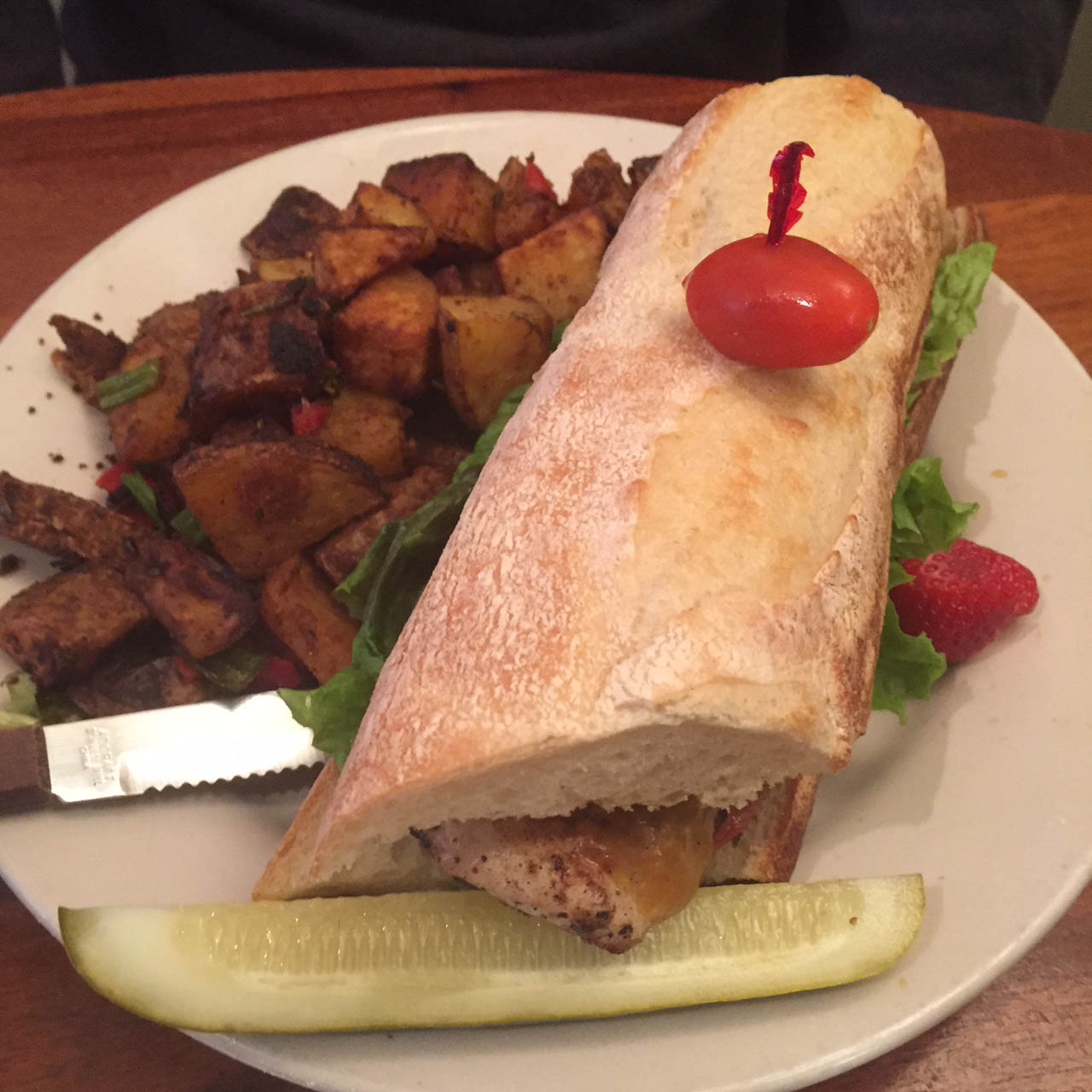 Hot chocolate – so rich and delicious! Who can refuse a marshmallow on top :)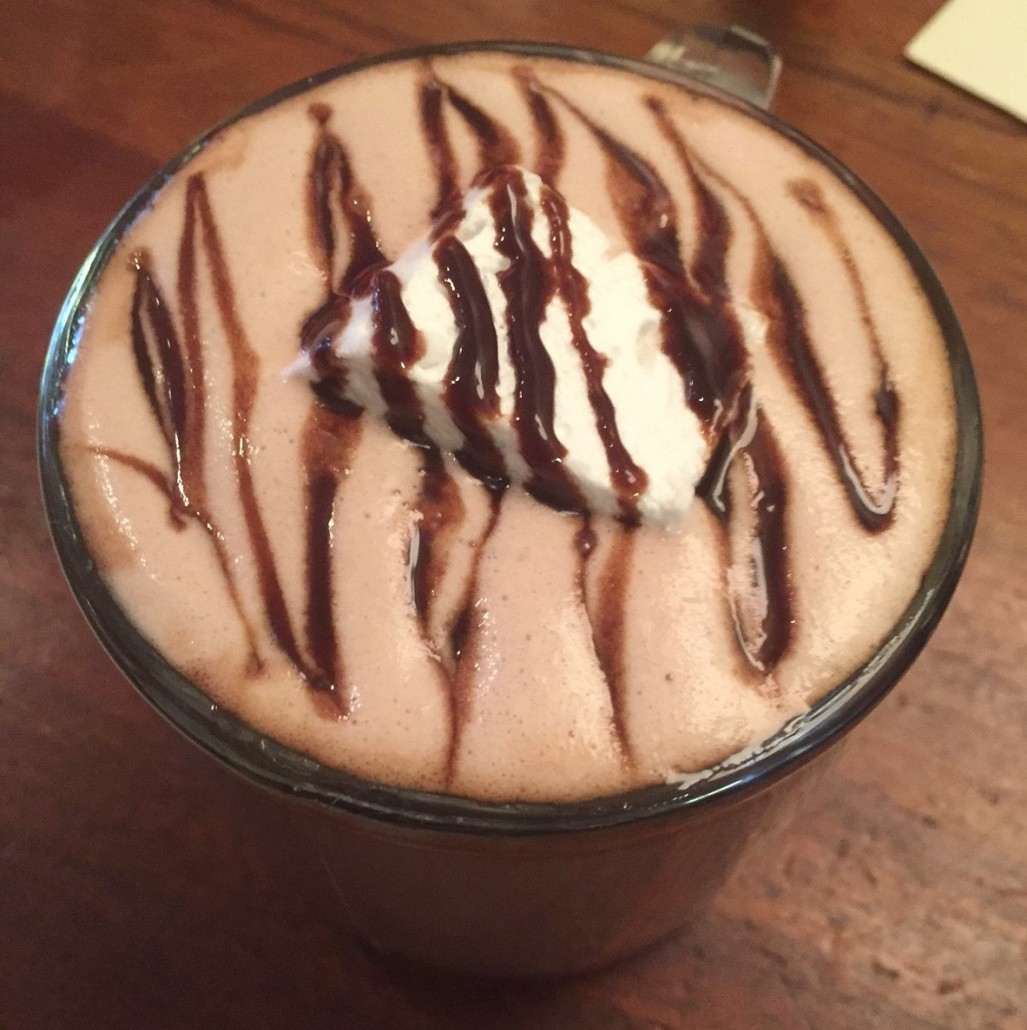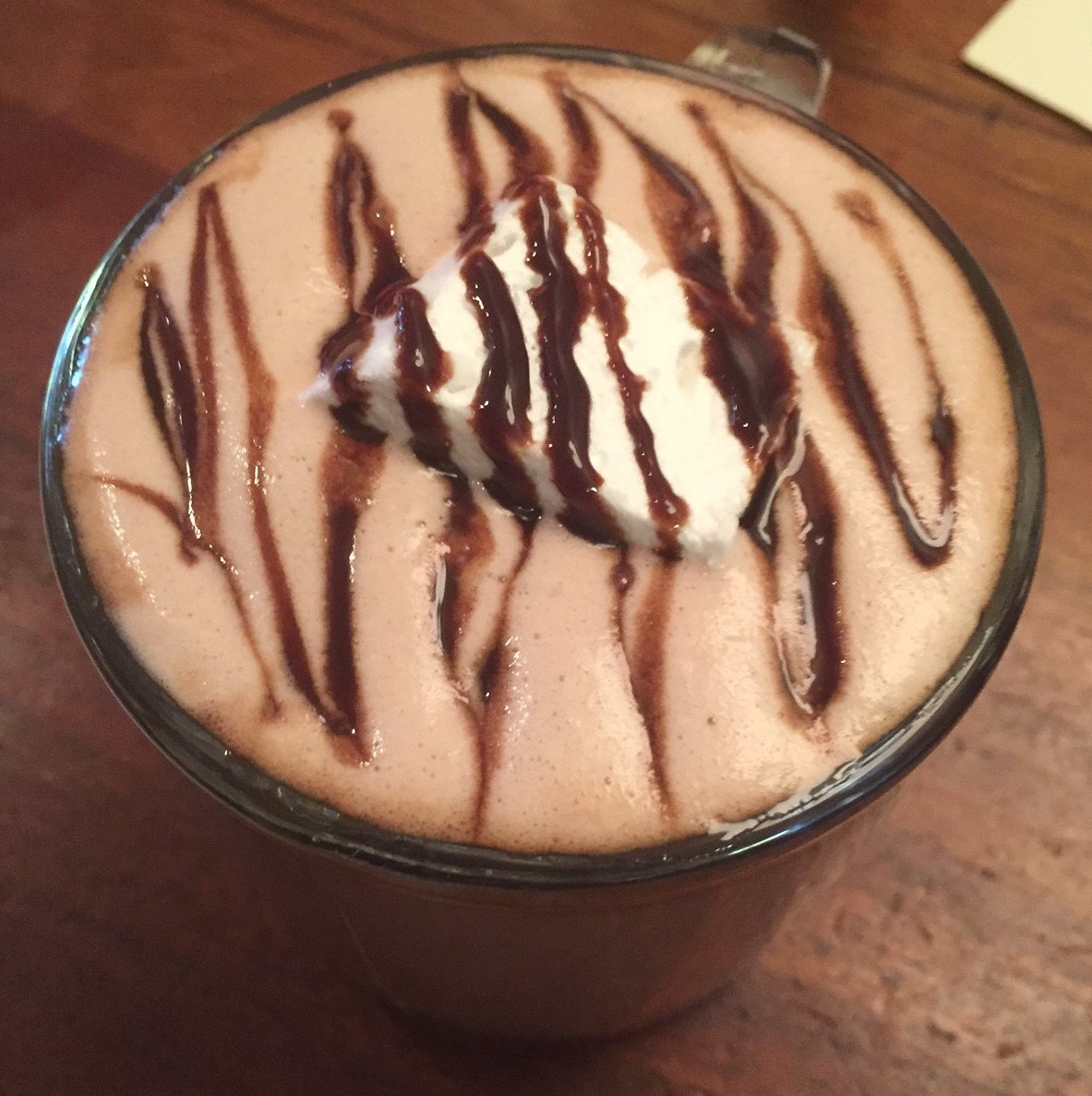 Here are the pancakes from M Henry kids menu: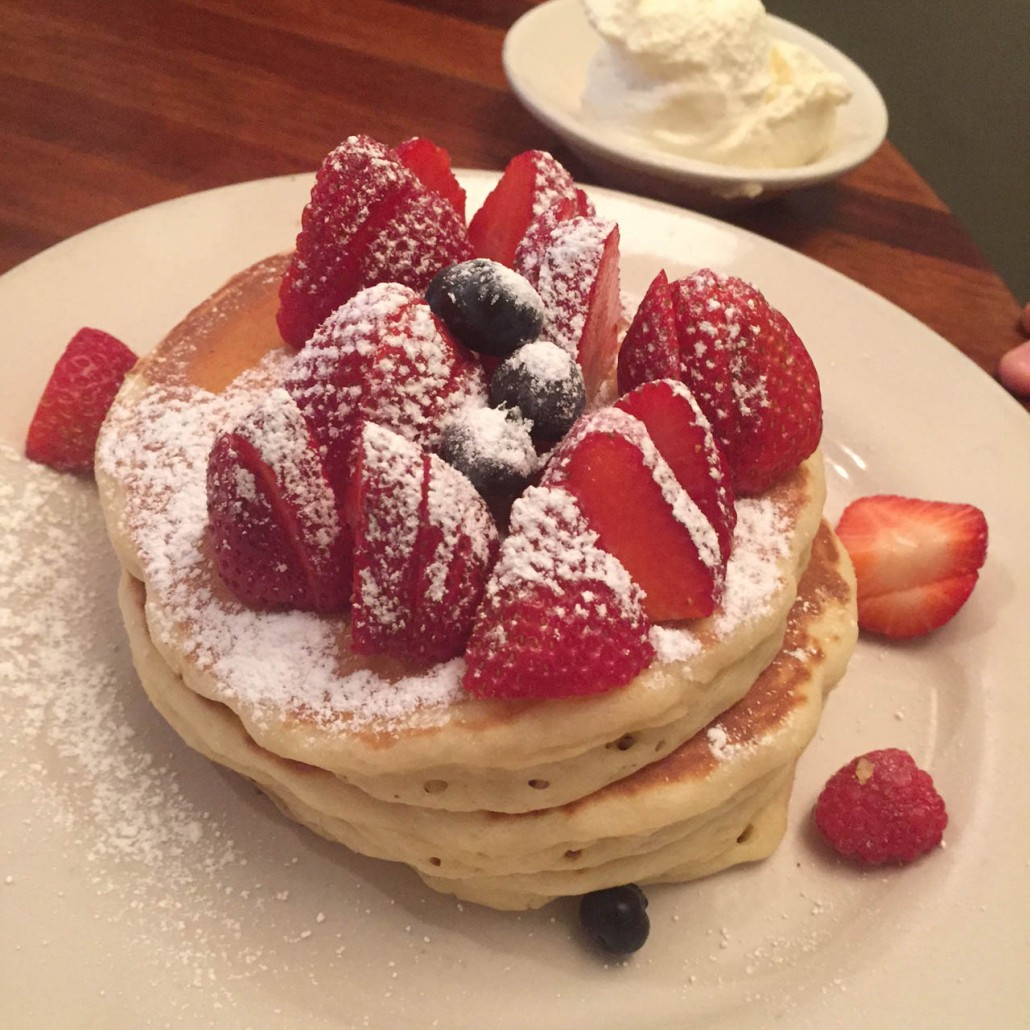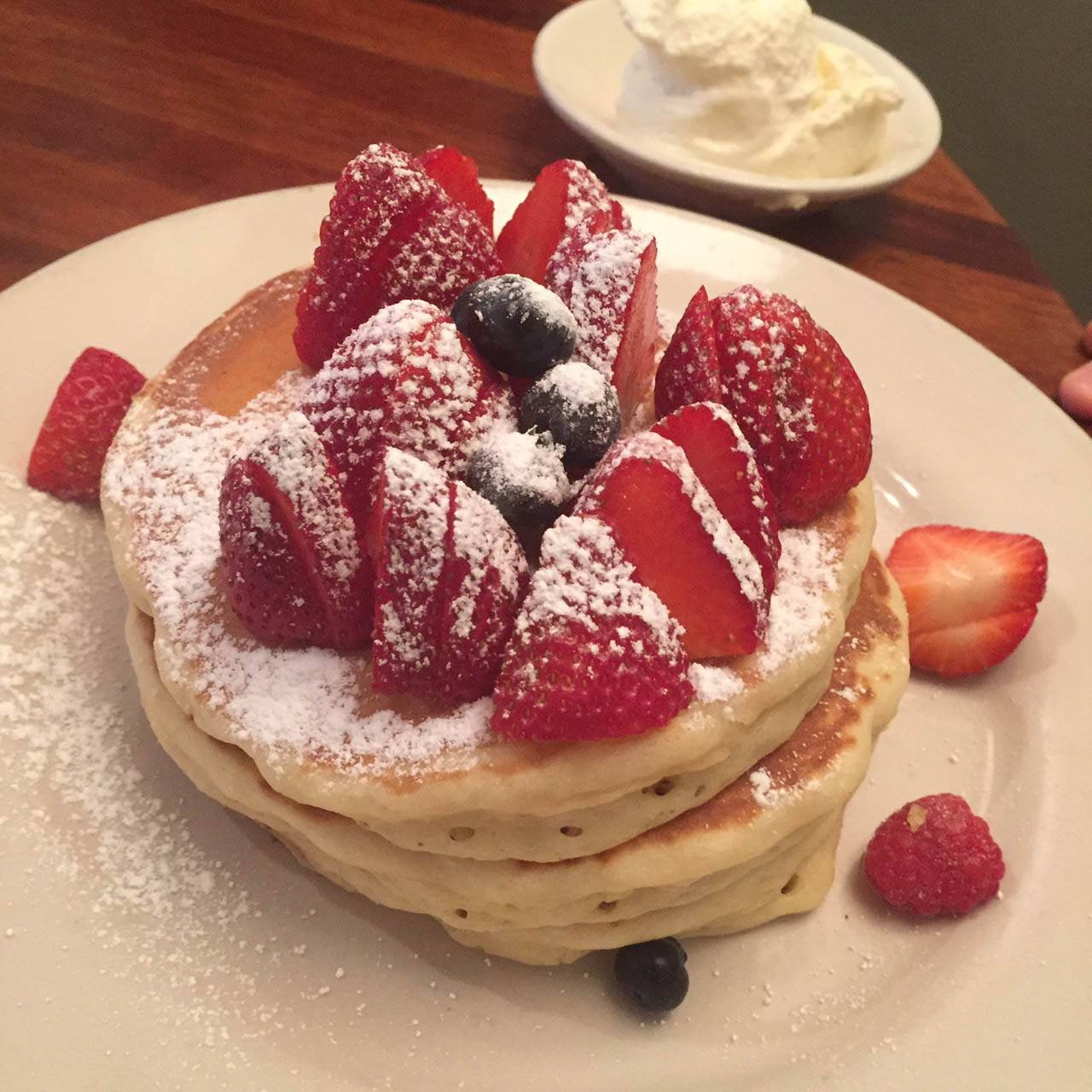 French toast sticks from M Henry children's menu:
And here's our dessert – a peach and sour cherry pie!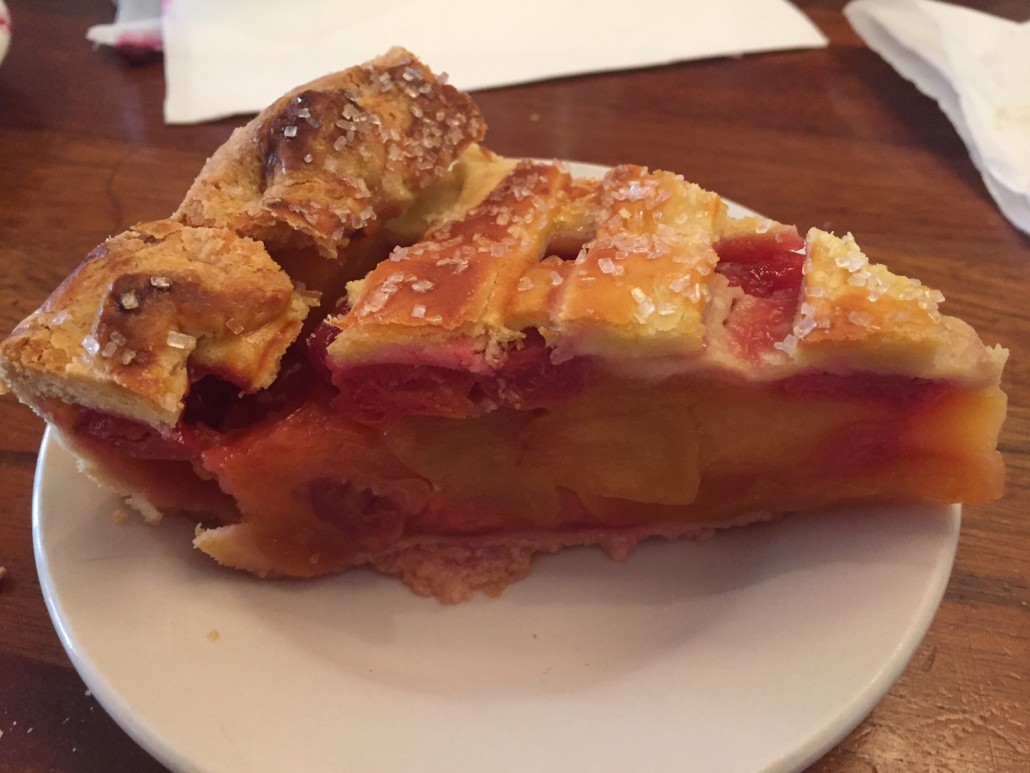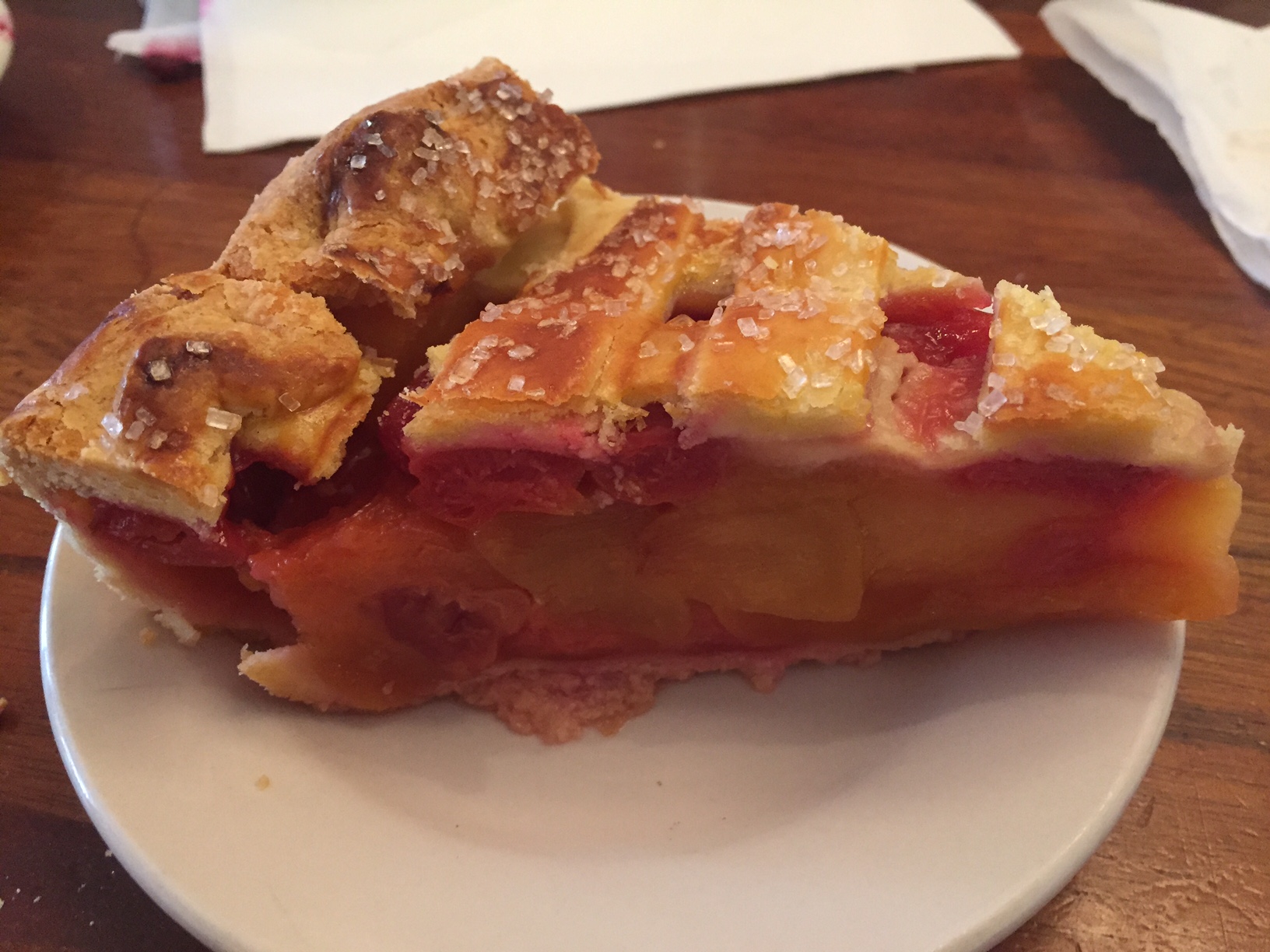 M. Henry is located at 5707 N Clark St, Chicago, IL 60660 and their phone number is (773) 561-1600. If you are looking for an amazing breakfast or brunch in Chicago area, M. Henry is a sure deal!
Save this for later on your social media:
Get Melanie's FREE Recipes In Your Inbox!
https://www.melaniecooks.com/wp-content/uploads/2016/04/m-henry-blackberry-pancakes.jpg
1280
1280
Melanie Mendelson
https://www.melaniecooks.com/wp-content/uploads/2015/11/logo-new2.png
Melanie Mendelson
2016-04-15 16:23:45
2016-04-15 16:25:05
M. Henry Cafe Breakfast & Brunch Restaurant In Chicago