How To Store Half Of An Onion
This post may contain affiliate links (disclosure).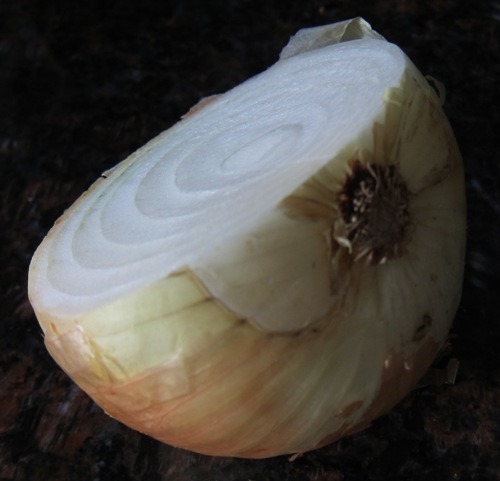 Many times you only need to use half of an onion, or even a quarter of an onion. For example, if you need to make a sandwich or a salad, you might only need a few onion slices. If you only use part of an onion, what do you do with the rest of that onion? Do you throw it out? How do you store an onion half?
Storing an onion half is very easy. All you need to do is to wrap an onion half tightly in a plastic wrap and put it in the refrigerator. It will stay fresh in the refrigerator for at least a week.
Here's the picture of an onion half wrapped in plastic wrap: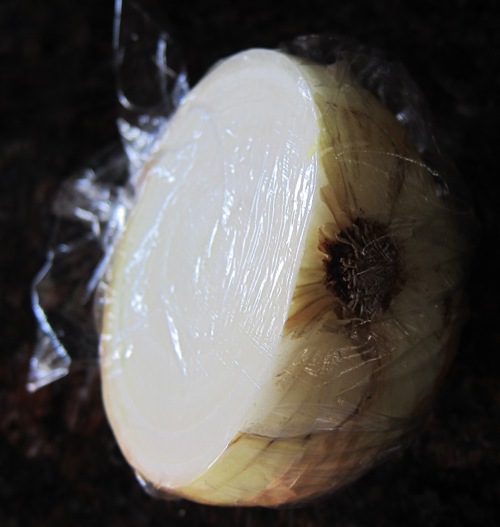 Why do you need a plastic wrap to store an onion half in the refrigerator?
There are 2 reasons why you need that plastic wrap. Reason #1: the plastic wrap will prevent the onion smell in your refrigerator. Reason #2: the plastic wrap will keep the onion from drying out.
The onion half that's stored in the refrigerator wrapped in a plastic wrap tastes fresh even a week later. It produced fresh and crisp onion slices, and nobody could ever tell it apart from a brand-new onion. So, don't throw out unused onion. Store it and use later.
Save this for later on your social media:
Get Melanie's FREE Recipes In Your Inbox!
https://www.melaniecooks.com/wp-content/uploads/2011/06/onion-half.jpg
481
500
Melanie Mendelson
https://www.melaniecooks.com/wp-content/uploads/2015/11/logo-new2.png
Melanie Mendelson
2011-06-05 17:19:05
2014-01-10 11:20:28
How To Store Half Of An Onion