Instant Pot 7-Inch Springform Pan
This post may contain affiliate links (disclosure).
This post contains affiliate links (disclosure).
Looking for a springform pan that fits inside the Instant Pot? This 7-inch springform pan fits perfectly in the Instant Pot! I consider it a must-have Instant Pot accessory! Click here to order it on Amazon >>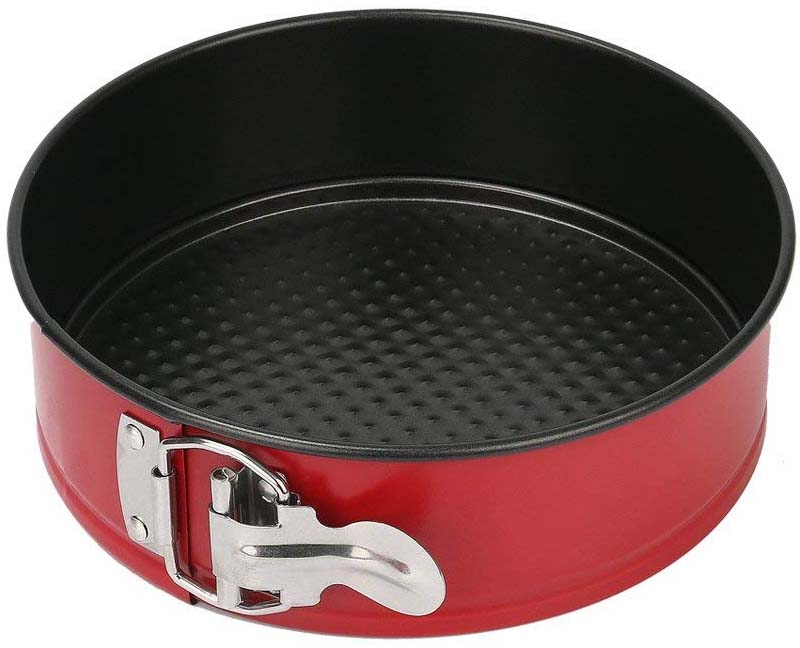 This is exactly the model that I have – I'm partial to the red color :) But if you'd like a standard one, here's the link to 7-inch springform pan in Black.
Here's the picture of my 7-inch springform pan inside the Instant Pot for pot-in-pot (PIP) cooking setup: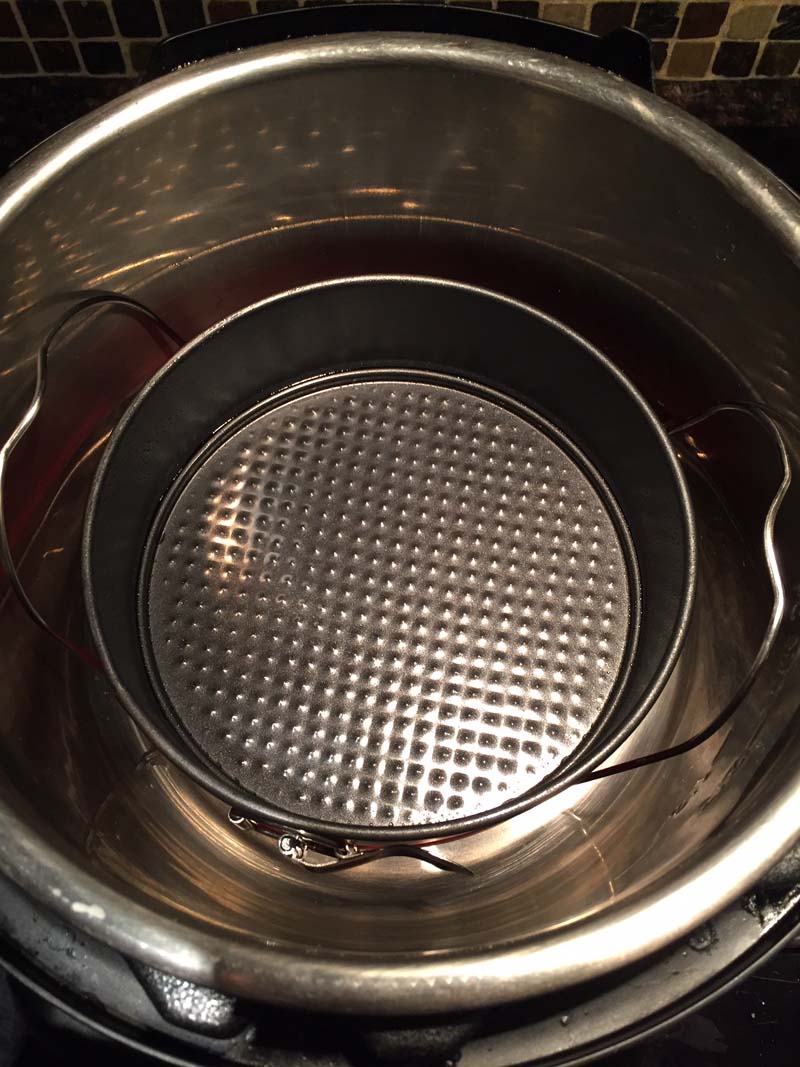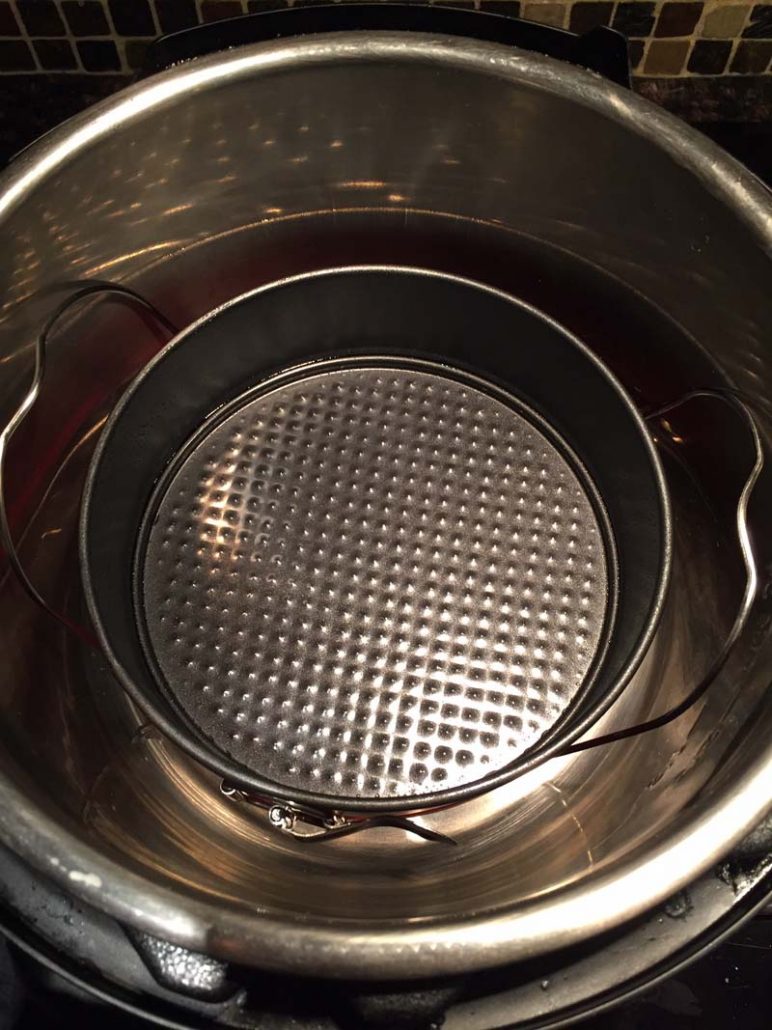 So the way it works is you pour 1 cup of water into the inner pot of the Instant Pot, then put a trivet in the Instant Pot (the metal rack that comes with the Instant pot) with the handles up, and then put the 7-inch springform pan (with the food that needs to be cooked in it) on top of the trivet. Then pressure cook per recipe, and once it's done cooking you can grab the handles of the trivet with the heatproof mitts and lift the trivet together with the springform pan out of the Instant Pot.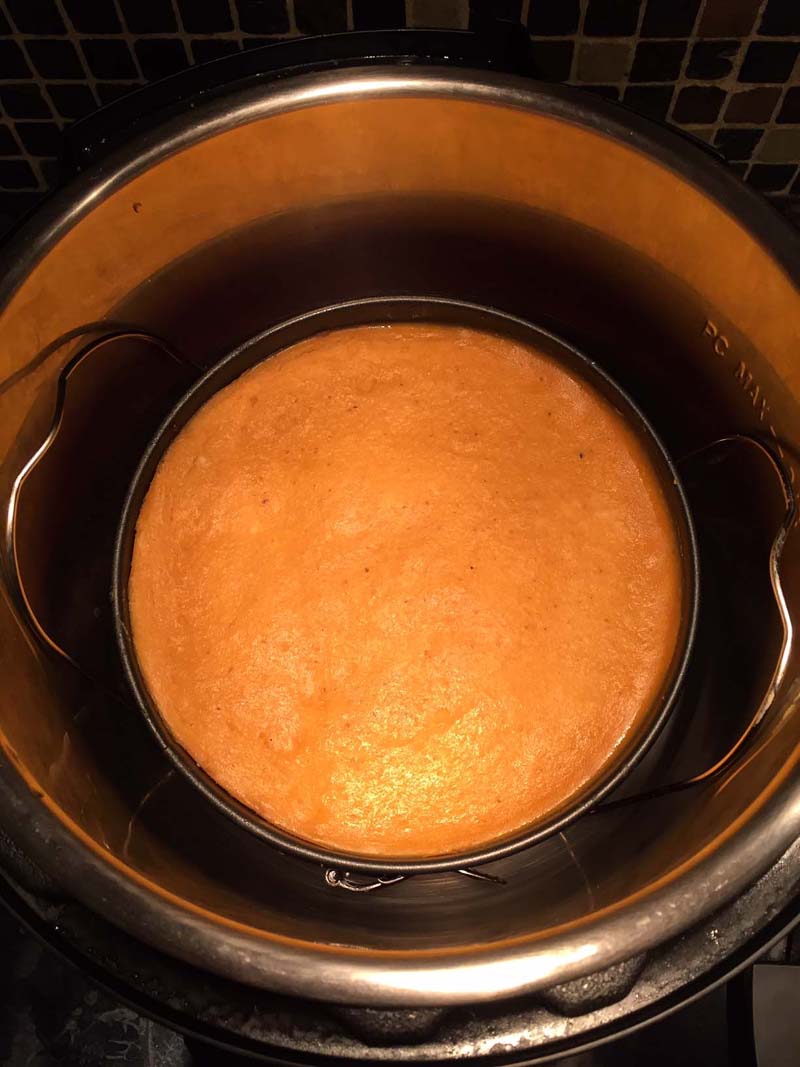 What's cooking on the picture above? Instant Pot pumpkin cheesecake!
Recipes To Make Using Instant Pot Springform Pan
Instant Pot Pumpkin Cheesecake – this cheesecake is so easy to make in the Instant Pot, always comes out perfect and tastes amazing!
Instant Pot Banana Bread – so moist and tender, this banana bread is a perfect way to use up that overripe banana!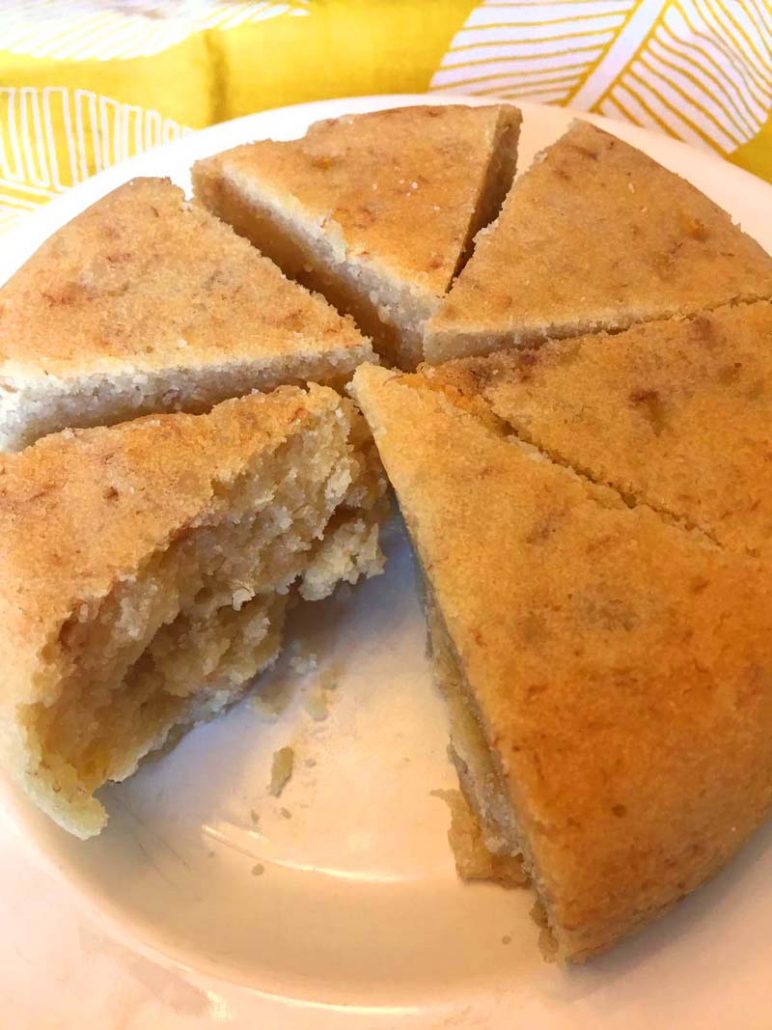 Instant Pot Cornbread – this cornbread is tastes mouthwatering, perfect for holidays!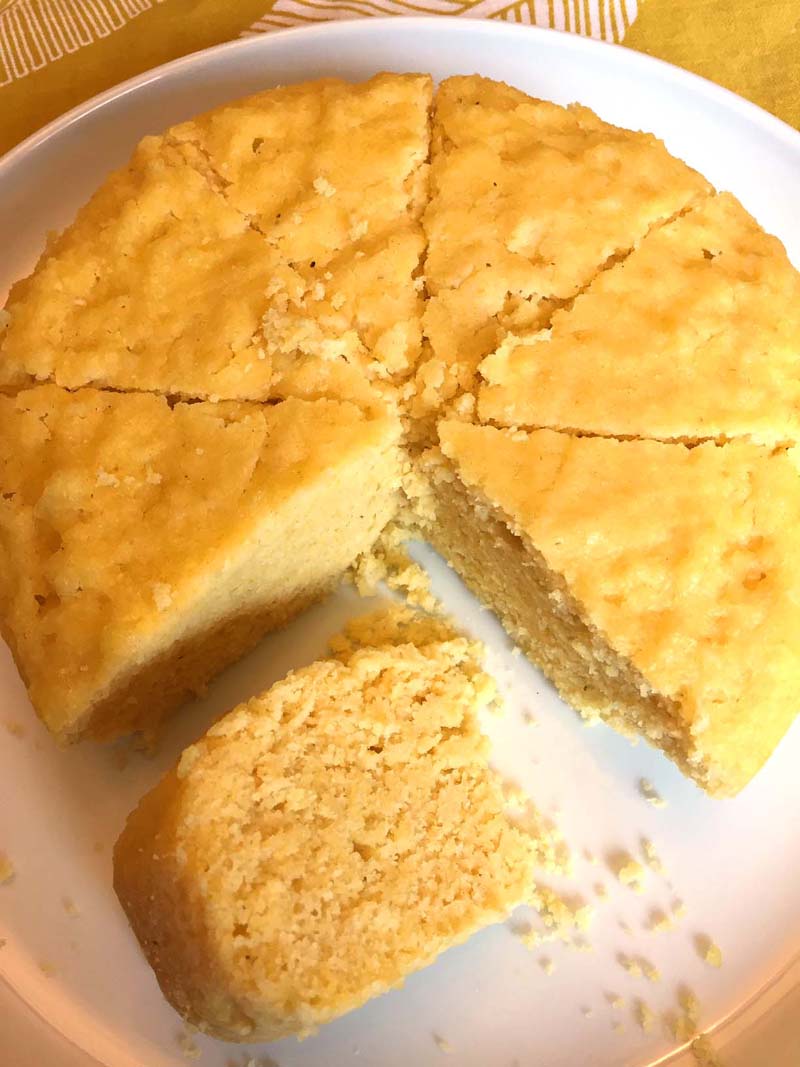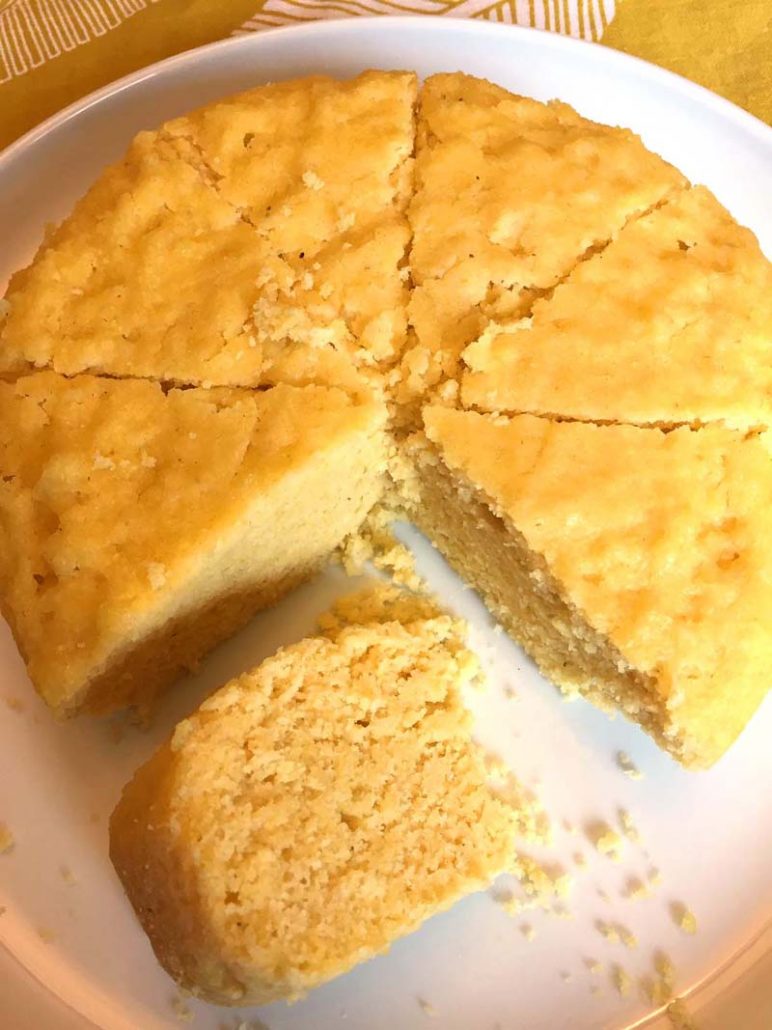 Other Instant Pot Baking Accessories
Instant Pot Pie Dish
Want to make pies in the Instant Pot in a classic pie shape as opposed to springform? Then you also need an Instant Pot pie dish! This 6-inch classic glass pie dish fits perfectly inside Instant Pot, click here for my article on it with more details.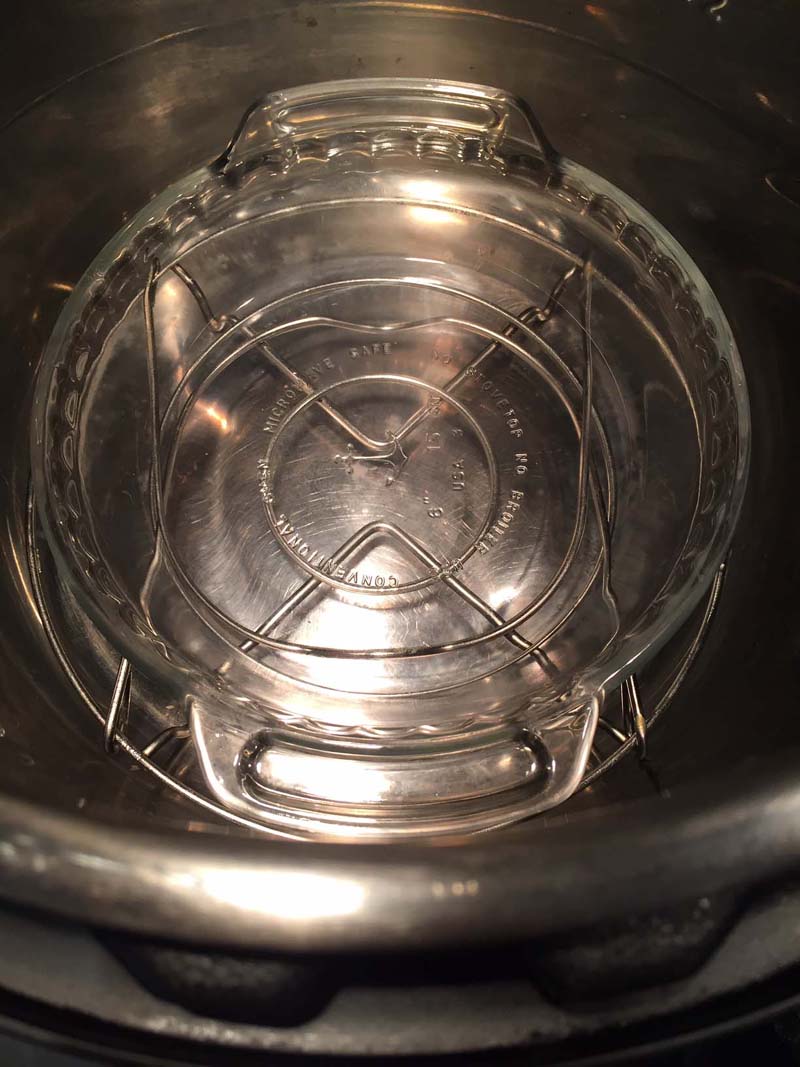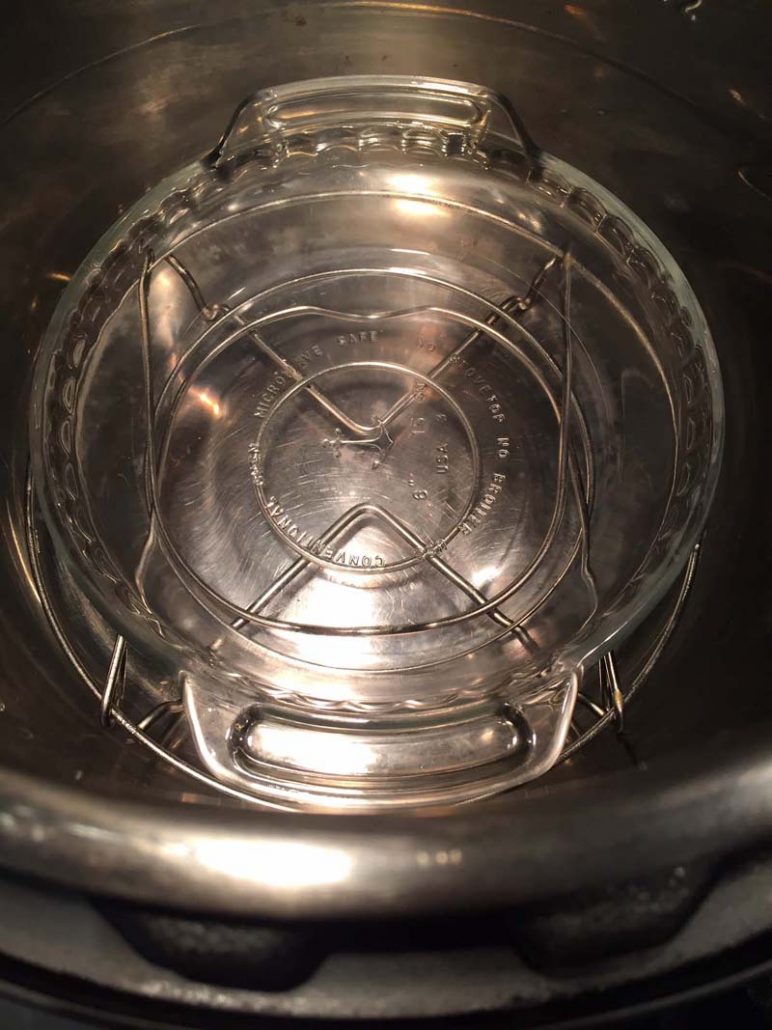 Instant Pot Pyrex Bowl
In addition to this Instant Pot springform pan, I also own an Instant Pot Pyrex bowl. For more info read my article on Pyrex bowl that fits inside the Instant Pot. The difference is that the springform pan has a removable bottom while the Pyrex bowl is just a bowl :) The bonus of the bowl – you can just throw it in dishwasher and you can also use it to store leftovers. Both come very handy as you discover more amazing pot-in-pot recipes for the Instant Pot!
Click here to order Instant Pot 7-Inch Springform Pan On Amazon >>
Click here for all my Instant Pot recipes >>
Save this for later on your social media:
Get Melanie's FREE Recipes In Your Inbox!
https://www.melaniecooks.com/wp-content/uploads/2018/10/instant_pot_springform_pan.jpg
648
800
Melanie Mendelson
https://www.melaniecooks.com/wp-content/uploads/2015/11/logo-new2.png
Melanie Mendelson
2018-10-30 06:58:16
2018-11-01 18:16:41
Instant Pot 7-Inch Springform Pan