Breaded Pan-Fried Turkey Cutlets Recipe With Crispy Panko Crust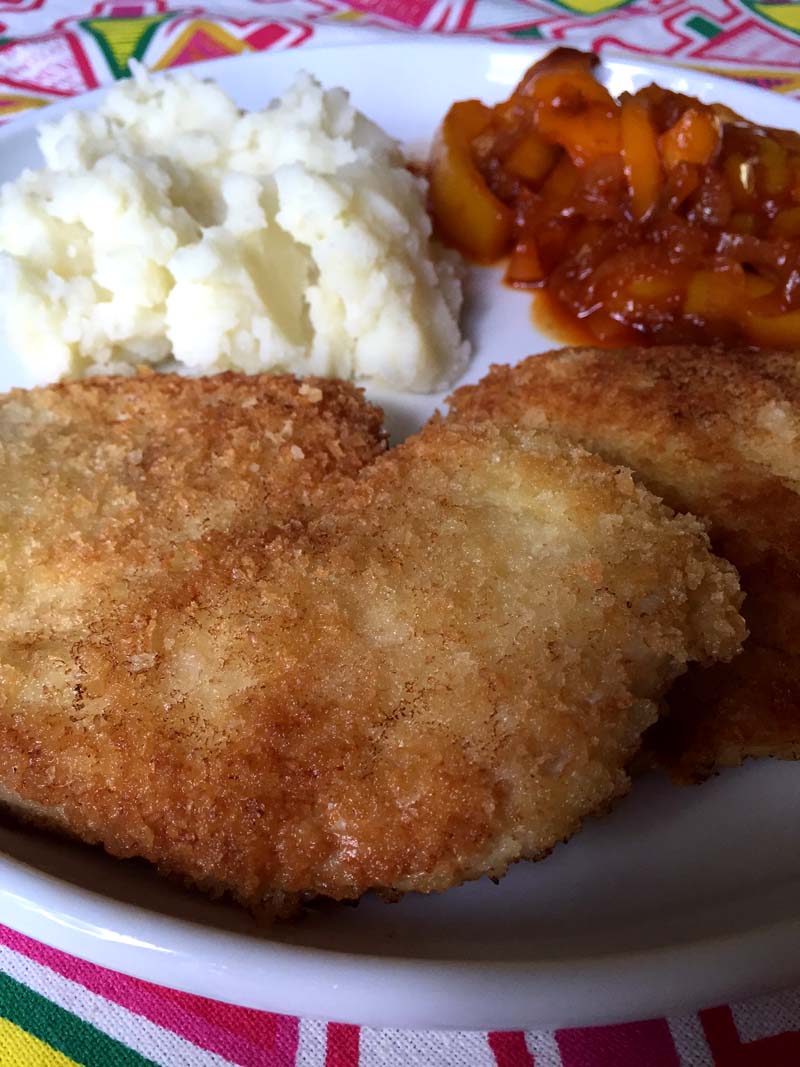 Author:
Melanie Mendelson
1 lb turkey cutlets
1 egg
1 cup Panko bread crumbs
4 tbsp oil
1 tsp salt
¼ tbsp pepper
Whisk the egg in a bowl.
Put the Panko crumbs on a large plate.
Heat the oil in a large non-stick frying pan over medium-high heat.
Dip the turkey cutlets in egg on both sides, then dip in Panko bread crumbs on both sides, pressing into the bread crumbs so they stick.
Put the turkey cutlets on a frying pan in a single layer so they are not touching (you will need to do it in 2 batches).
Cook the turkey cutlets on one side for 4 minutes, then carefully flip them over with a spatula and cook on another side for another 4 minutes, or until cooked through (no longer pink in center).
Sprinkle the breaded turkey cutlets with salt and pepper, remove from the frying pan and serve.
Recipe by
Melanie Cooks
at https://www.melaniecooks.com/turkey-cutlets-recipe/9352/