Easy Peach Cobbler Recipe With Fresh Sweet Peaches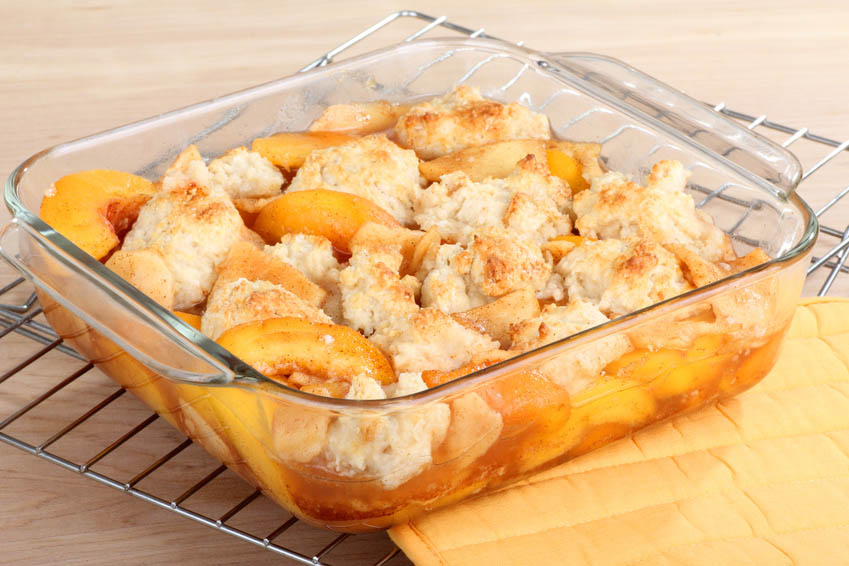 4 tbsp butter, melted
4 large peaches, sliced
1 cup sugar
1 cup all-purpose flour
2 tsp baking powder
¼ tsp salt
1 tsp cinnamon
¾ cup milk
Preheat oven to 375F.
Pour melted butter in a non-stick 8x8 inch square baking dish. Spread the butter evenly over the bottom of the dish.
Put the sliced peaches on the bottom of the baking dish in a single layer.
In a separate bowl, mix flour, sugar, baking powder, salt and cinnamon.
Add the milk to the flour mixture and stir until combined.
Pour the batter over the peaches.
Put the peach cobbler in the oven and bake for 45 minutes, or until the top is golden-brown.
Recipe by
Melanie Cooks
at https://www.melaniecooks.com/peach-cobbler-recipe/9004/