Mexican Vegan Burrito Bowl Mason Jar Salad - Chipotle Style!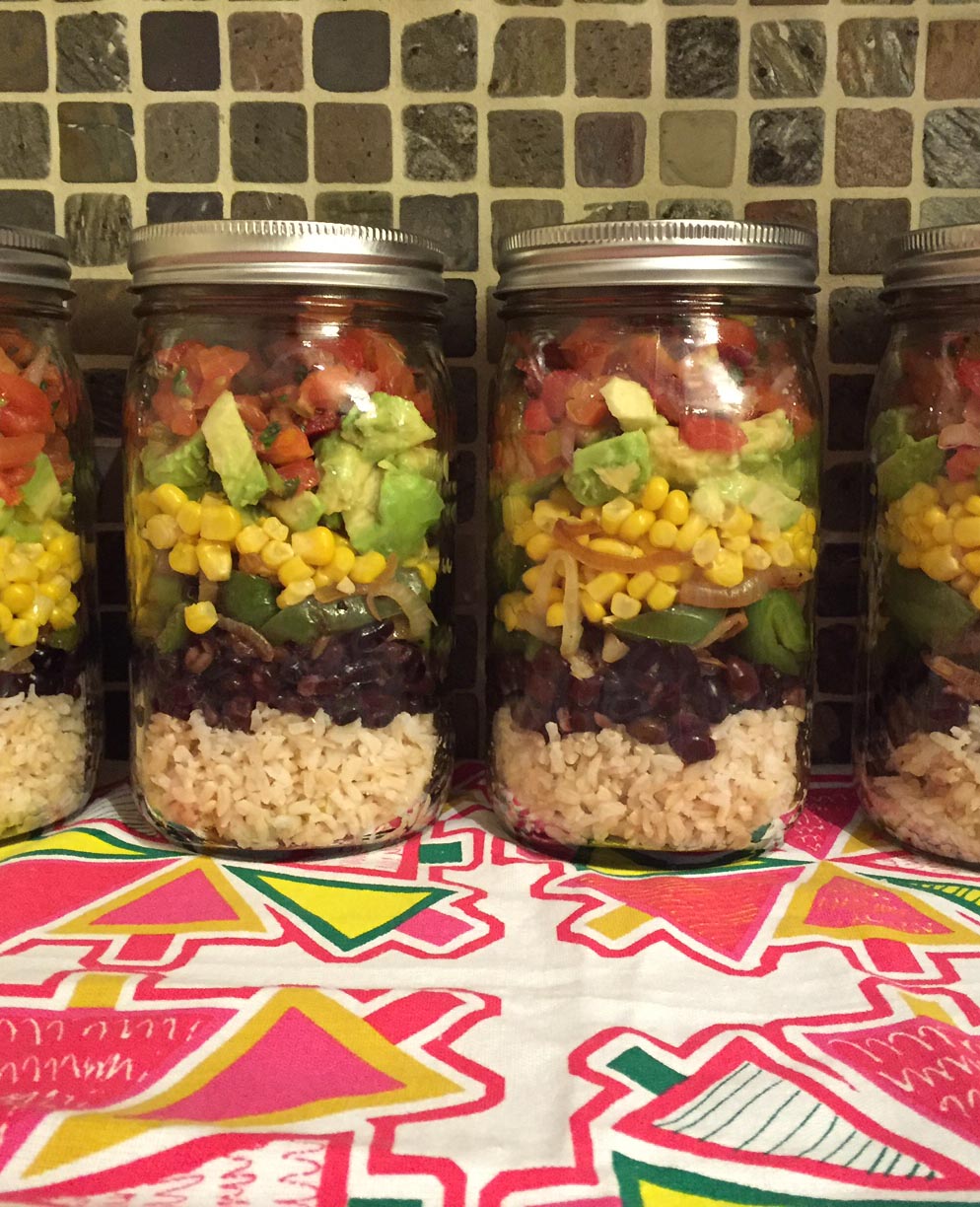 2 cups cooked brown rice (or you can use white)
1 can (14 oz) black beans
1 onion, sliced
2 green peppers
1 can corn
2 avocados
½ lime
1 jar (8 oz) salsa
2 cups lettuce (optional)
1 tbsp oil
Heat the oil in a non-stick frying pan over medium-high heat.
Add the onion and green pepper slices and cook, stirring every minute, for 5 minutes.
Remove the onion and pepper slices from the frying pan and let them cool completely before adding to the mason jars.
Mash the avocado with a fork in a bowl and squeeze the lime over it. Mix the mashed avocado with lime juice until combined.
Divide the rice between 4 mason jars and put it on the bottom of the jars.
Put the beans on top of the rice.
Put the cooked onion and green pepper slices on top of the beans.
Put the corn on top of the onion and pepper slices.
Put the avocado on top of the corn.
Put the salsa on top of the avocado.
Add lettuce leaves on top (press them into the jar so they fit).
Close the mason jars and refrigerate for up to 5 days.
Recipe by
Melanie Cooks
at https://www.melaniecooks.com/mexican-mason-jar-salad/8901/