Russian Chebureki Recipe (Ground Beef Turnovers)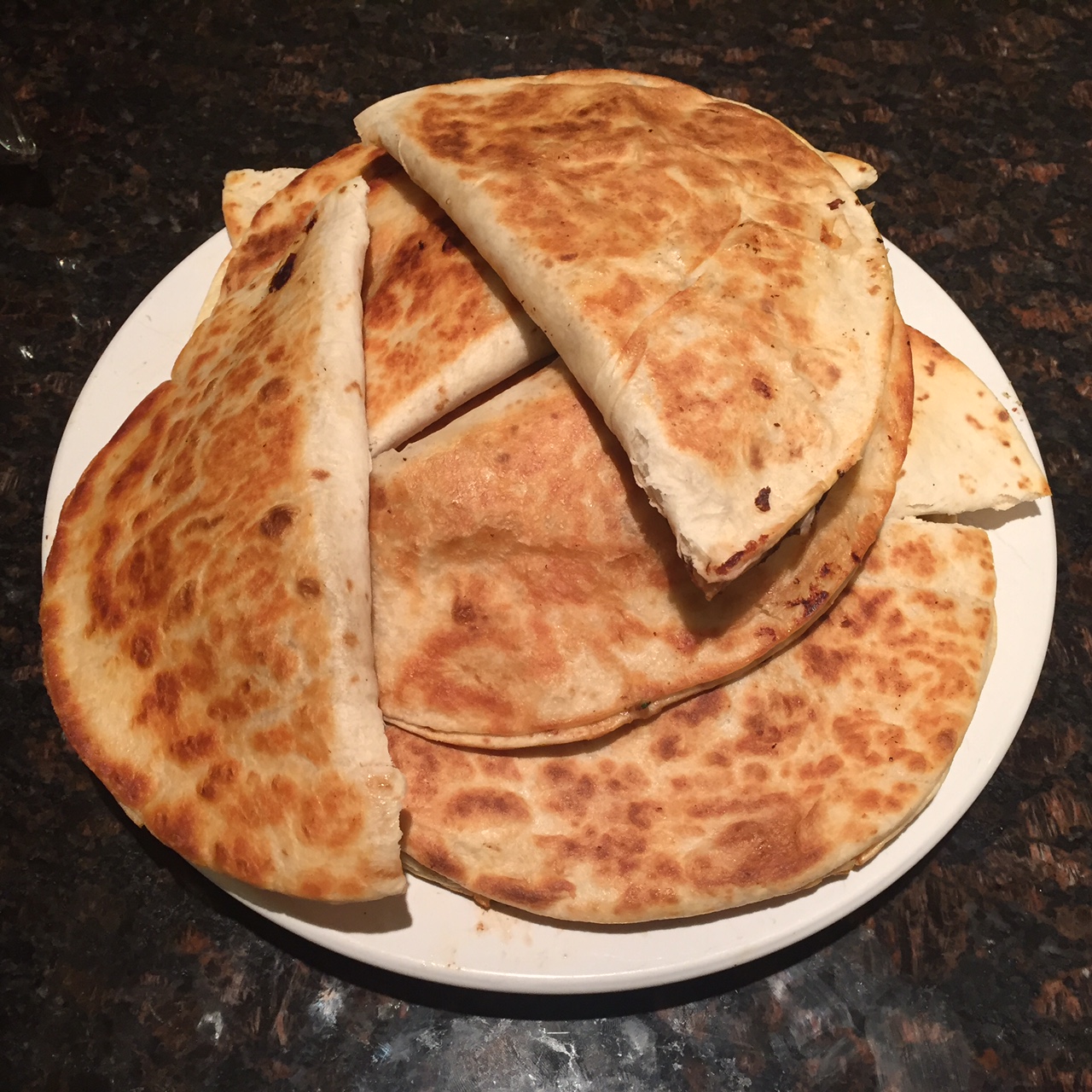 12 8-inch flour tortillas
1 lb ground beef
½ bunch parsley
1 large onion
¾ tsp salt
¼ tsp pepper
⅓ cup water
1 egg
¼ cup oil
Whish the egg in a bowl with a fork and set aside.
Peel the onion and cut it into quarters.
Cut off the parsley stems and discard.
Put onion and parsley in a food processor and process for 1 minute or until smooth.
Put the ground in a large bowl and sprinkle with salt and pepper.
Add the onion/parsley mixture and water to the ground beef. Mix thoroughly with your hands until everything is combined.
Divide the meat into 12 equal parts.
Brush the tortilla with egg on the outside ½-inch border.
Put the meat onto half on each tortilla, leaving ½-inch border on the outside.
Fold the tortilla in half, so meat is inside. Press together the border of the tortilla with your fingers.
Heat the oil in a large non-stick frying pan or large griddle over medium-high heat.
Put the folded tortillas on the frying pan in a single layer (you'll have to cook them in batches).
Reduce the heat to medium.
Cook Chebureki for 4 minutes on each side, then remove onto a plate.
Recipe by
Melanie Cooks
at https://www.melaniecooks.com/russian-chebureki-recipe/8744/