Authentic Mongolian Beef Copycat Recipe Like PF Chang's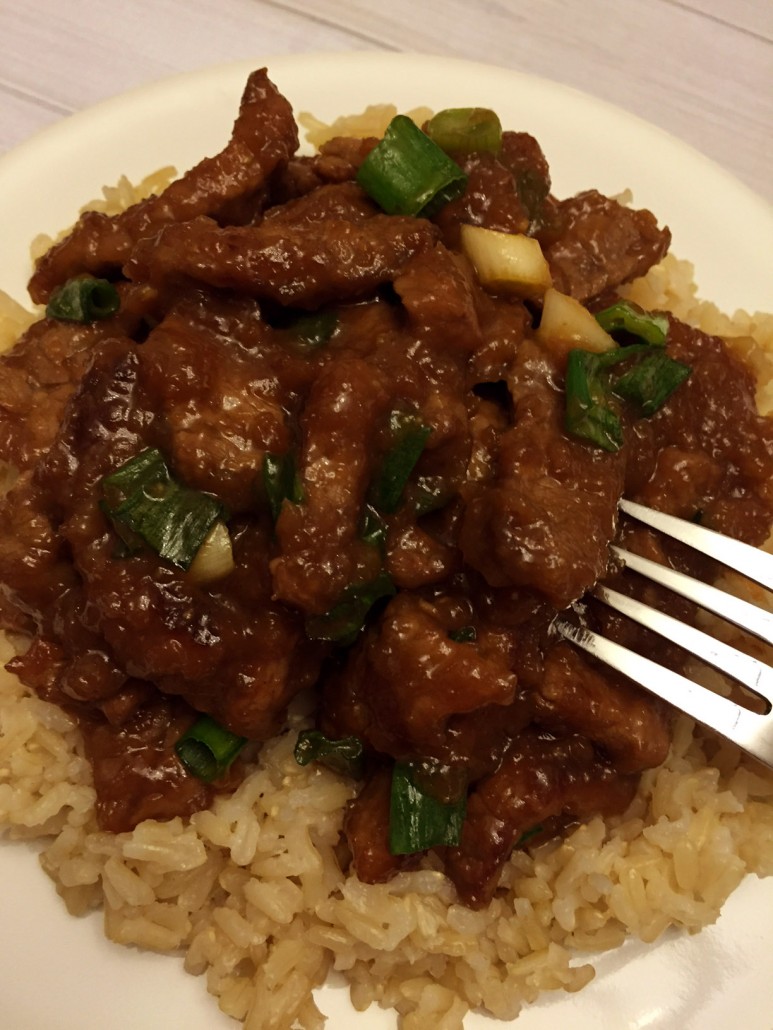 1 lb beef flank steak or top round
¼ cup cornstarch
1 bunch green onions
3 garlic cloves, peeled
1 piece of fresh ginger (1/2-inch size), peeled
¼ cup soy sauce
¼ cup water
⅓ cup dark brown sugar
2 tbsp vegetable oil
Slice the beef across the grain as thinly as you can.
Put the beef in the bowl and add cornstarch to it. Toss beef and cornstarch with your hands until all beef pieces are covered in cornstarch.
Slice the green onions and set aside in a separate bowl.
Combine soy sauce, water, garlic, ginger and brown sugar in a blender (or a food processor bowl fitted with a steel blade). Process for 1 minute or until smooth.
Heat the oil in a non-stick frying pan over medium-high heat.
Add the beef to the frying pan and cook, stirring every 30 seconds, for 4 minutes.
Add the sauce mixture to the beef in the frying pan and cook, stirring constantly, for 2 minutes, or until the sauce thickens.
Add the green onions and cook, stirring, for 1 minute.
Remove Mongolian beef from heat and serve over rice.
Recipe by
Melanie Cooks
at https://www.melaniecooks.com/authentic-mongolian-beef-copycat-recipe-like-pf-changs/7844/