Toasted Sugared Slivered Almonds Recipe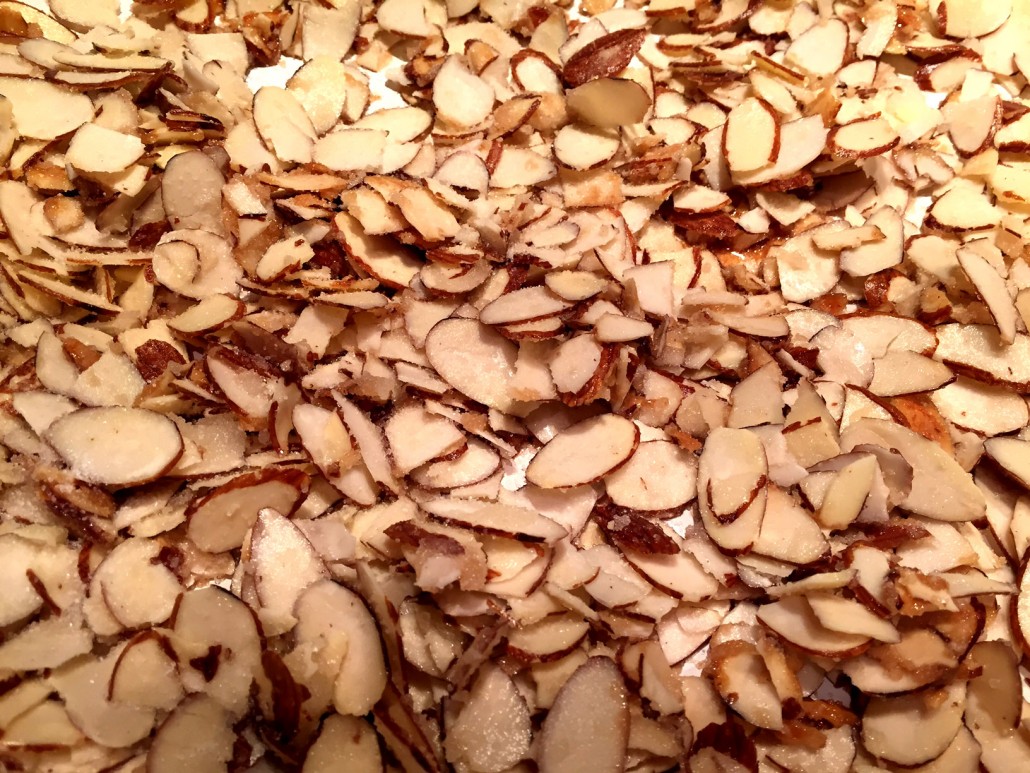 Author:
Melanie Mendelson
1 package (8 oz) slivered almonds
1 tbsp butter
¼ cup sugar
Line a baking sheet with parchment paper.
Melt butter on a non-stick frying pan over medium heat.
When the butter is melted, add sugar and stir to combine.
Add the slivered almonds and cook, stirring every 30 seconds, for 4 minutes, or until slightly browned.
Remove the toasted sugared almonds from a frying pan onto the parchment paper and spread in a single layer.
Let the almonds cool, then transfer to a serving dish.
Recipe by
Melanie Cooks
at https://www.melaniecooks.com/toasted-sugared-slivered-almonds-recipe/7559/