Apricot Jalapeno Garlic Chicken Legs Recipe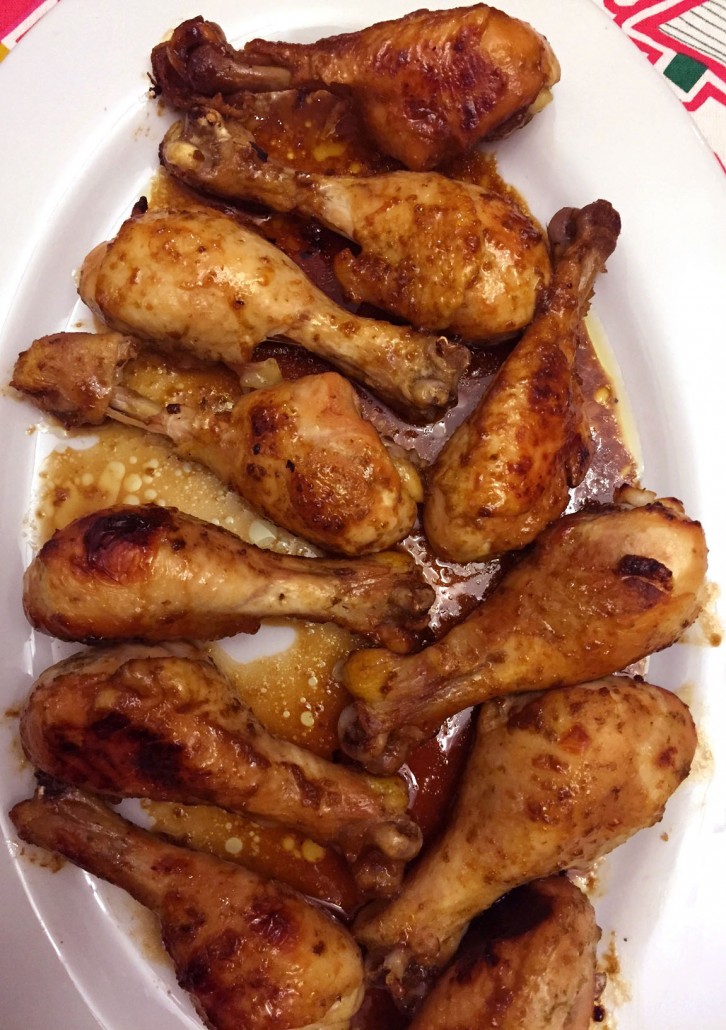 Author:
Melanie Mendelson
½ cup apricot jam
¼ cup soy sauce
2 jalapeno peppers
4 gloves garlic
12 chicken legs
Preheat the oven to 375F.
Line a baking sheet with parchment paper.
Cut jalapeno peppers in half. Scoop out the seeds with a spoon and discard the seeds.
Peel the garlic.
Put apricot jam, soy sauce, jalapeno peppers and garlic cloves in a food processor bowl fitted with a steel blade. Process for 1 minute or until smooth.
Put the chicken legs on a baking sheet. Pour the sauce over the chicken legs and toss to coat the chicken legs with sauce all over.
Put in the oven and bake for 30 minutes.
Take the baking sheet out of the oven and turn the chicken legs one by one, so the side that was on the bottom is now facing up. Return to the oven and bake for another 15 minutes, or until the juices run clear when the thickest pieces are cut.
Put the chicken legs on a serving platter and pour the sauce that's remaining on the baking sheet over the chicken legs. Enjoy!
Recipe by
Melanie Cooks
at https://www.melaniecooks.com/apricot-jalapeno-garlic-chicken-legs-recipe/7510/