Kale Salad Recipe With Pine Nuts And Cranberries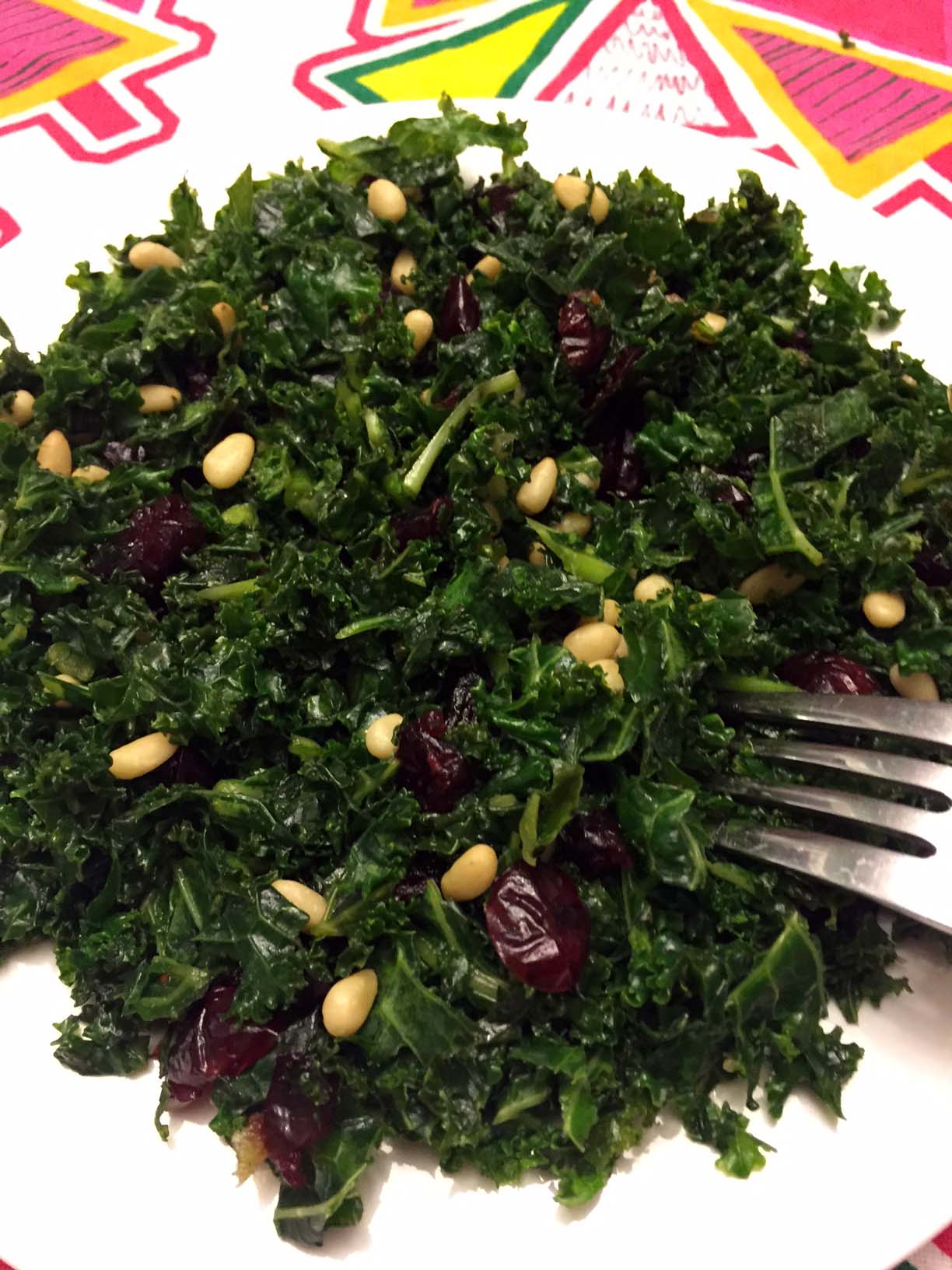 1 bunch kale leaves
½ cup pine nuts
½ cup dried cranberries
2 tbsp olive oil
2 tsp balsamic vinegar
Wash the kale leaves and dry them with paper towels to absorb extra water.
Tear or cut the kale leaves into pieces (remove and discard the tough stems).
In a cup, whisk olive oil and vinegar with a fork so they are combined together.
Pour the olive oil and vinegar dressing over kale.
Toss with your hands to coat all kale leaves with the dressing.
Squeeze the kale leaves with your hands as if kneading them for 1 minute, or until the kale softens.
Add pine nuts and dried cranberries to kale and toss to combine.
Recipe by
Melanie Cooks
at https://www.melaniecooks.com/kale-salad-recipe-with-pine-nuts-and-cranberries/6651/