Baked Italian Sausage With Peppers And Onions Recipe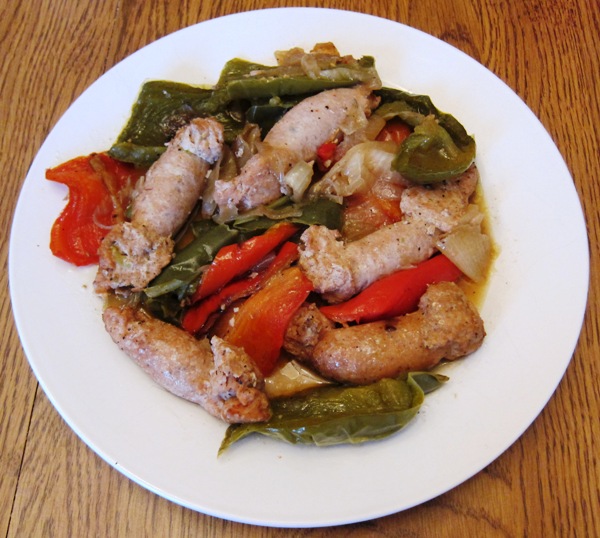 Recipe type:
Beef,Pork,Sausage
1 lb Italian sausage links
2 bell peppers
1 onion
Preheat the oven to 350F.
Cut the peppers in half. Cut out the green stem and scoop out the seeds. Slice the pepper into strips.
Peel the onion and cut into slices.
Spray a glass 8x8 inch baking dish with cooking spray (or you can also grease it with a piece of butter)
Put the onion slices on the bottom of the baking dish.
Put the bell pepper strips on top of the onion slices.
Put the Italian sausage on top of the peppers.
Put the baking dish in the oven and bake for 1 hour.
Recipe by
Melanie Cooks
at https://www.melaniecooks.com/baked-italian-sausage-with-peppers-and-onions-recipe/6381/