Chicken Onion Pita Pizza Recipe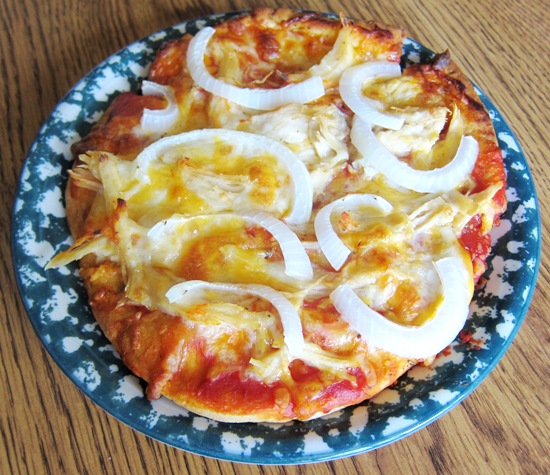 4 pita breads
1 can (8 oz) chopped chicken
1 onion, sliced
1 package (8 oz) shredded cheese
1 can (8 oz) tomato sauce
½ tbsp olive oil
2 tsp Italian seasoning
Preheat the oven to 450F.
Put the pita bread on a baking sheet.
Brush the pita bread with olive oil.
Spoon some tomato sauce on the pita and spread evenly.
Sprinkle a little Italian seasoning over the tomato sauce.
Sprinkle shredded cheese over the pita pizza.
Add the chicken pieces and onion slices on top.
Put the pita pizza in the preheated oven and bake for 10 minutes.
Recipe by
Melanie Cooks
at https://www.melaniecooks.com/chicken-onion-pita-pizza-recipe/6337/