Instant Pot Banana Bread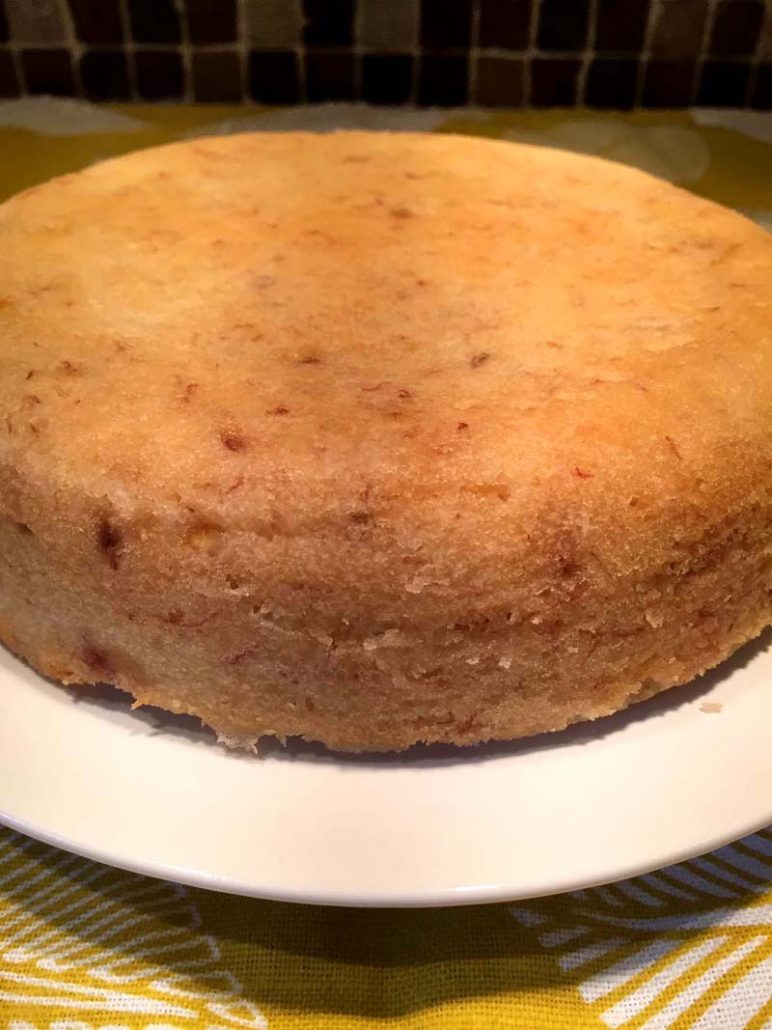 Recipe type:
Instant Pot, Bread
1 ripe banana, mashed with a fork
1 egg
1 cup sugar
6 tbsp butter, softened
⅔ cup milk
1 tsp vanilla extract
1½ cups flour (make sure you do not pack the flour when measuring)
2 tsp baking powder (preferably aluminum-free)
1 tsp baking soda
1 cup water (for pressure-cooking only, do not add it to the banana bread batter)
Grease a round baking dish that fits inside the Instant Pot with 1 tbsp of butter.
Whisk the egg with sugar in a bowl until light and fluffy. Add mashed banana, vanilla, milk and remaining 6 tbsp of butter and mix until combined.
Add the flour, baking powder and baking soda and mix until combined.
Pour batter into greased round baking dish. Cover the dish with paper towel and then cover with aluminum foil on top of paper towel. (The paper towel will be absorbing the moisture from the steam).
Pour 1 cup of water in the Instant Pot and insert the trivet. Put the foil-covered baking dish with banana bread batter on the trivet inside the Instant Pot.
Close the lid of the Instant Pot and turn the valve to a Sealing position. Press the "Pressure Cook" or "Manual" button and set the time to 55 minutes on High pressure.
When the Instant Pot is done cooking, quick release (QR) the steam.
Open the lid and carefully remove the dish with banana bread from the Instant Pot using potholders or baking mittens (I just grab the handles of the trivet and lift it out together with the banana bread dish).
Remove the foil and paper towel cover and invert the banana bread onto a plate. Let the banana bread cool for 10 minutes, then slice and serve.