Instant Pot Egg Roll In A Bowl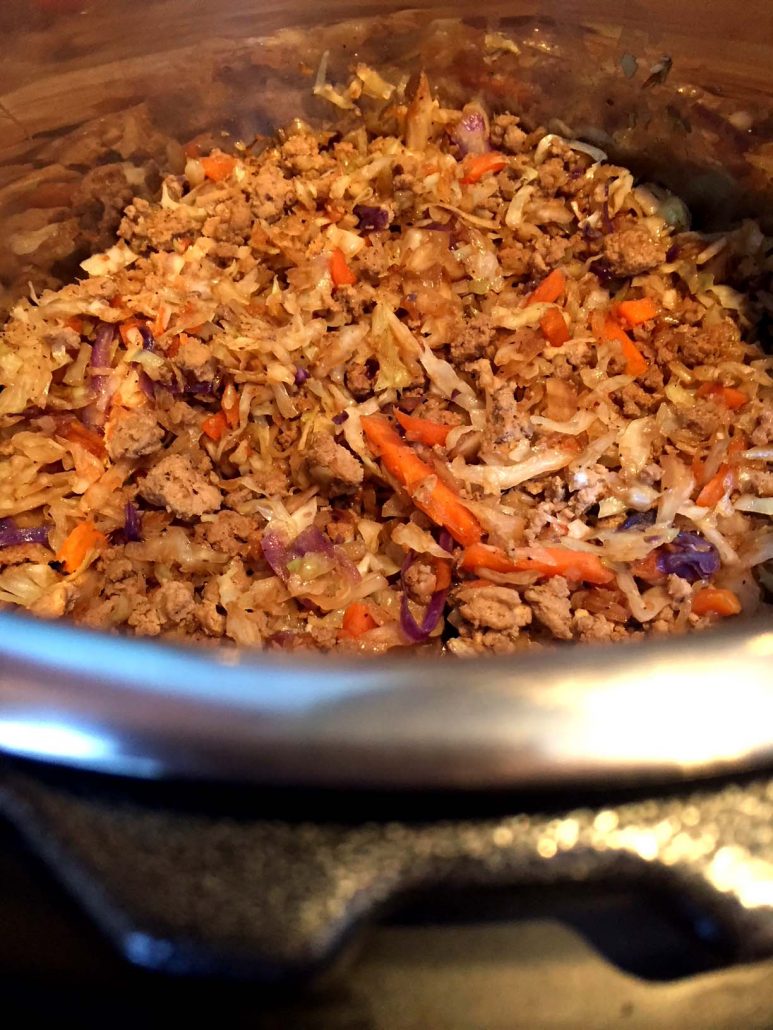 Recipe type:
Main Dish, Instant Pot
1 lb ground pork, turkey or chicken
1 package (16 oz) coleslaw mix
5 garlic cloves, minced
1 tsp ground ginger
¼ cup soy sauce
¼ cup chicken stock
1 tbsp sesame or vegetable oil
Optional chopped green onions, for garnish
In a cup, mix chicken stock, soy sauce, minced garlic, ground ginger and sesame oil and set aside.
Open the lid of the Instant Pot and set the Instant Pot to a Saute setting. Add ground meat and cook, stirring occasionally, for 5 minutes, or until cooked through.
Add the coleslaw mix and the chicken stock mixture to the Instant Pot/
Close the Instant Pot lid, select "Pressure Cook" or "Manual" option and set the time to zero minutes (zero minutes pressure cooking is enough time to cook the cabbage, the cooking will be done while the Instant Pot is coming to pressure).
When the timer beeps, do a quick release (QR) of the steam, open the Instant Pot and mix everything to combine.
Transfer to serving bowls and top with chopped green onions if desired.
Recipe by
Melanie Cooks
at https://www.melaniecooks.com/insant-pot-egg-roll-in-a-bowl/15446/